For some couples, choosing their maid of honor or best man is a no-brainer. For others, it can be a challenging and conflicting time in their engagement. Choosing between family and friends, let alone feeling like you need to rank them, is a difficult process. Here are some tips to help you make those decisions and keep feelings from being hurt.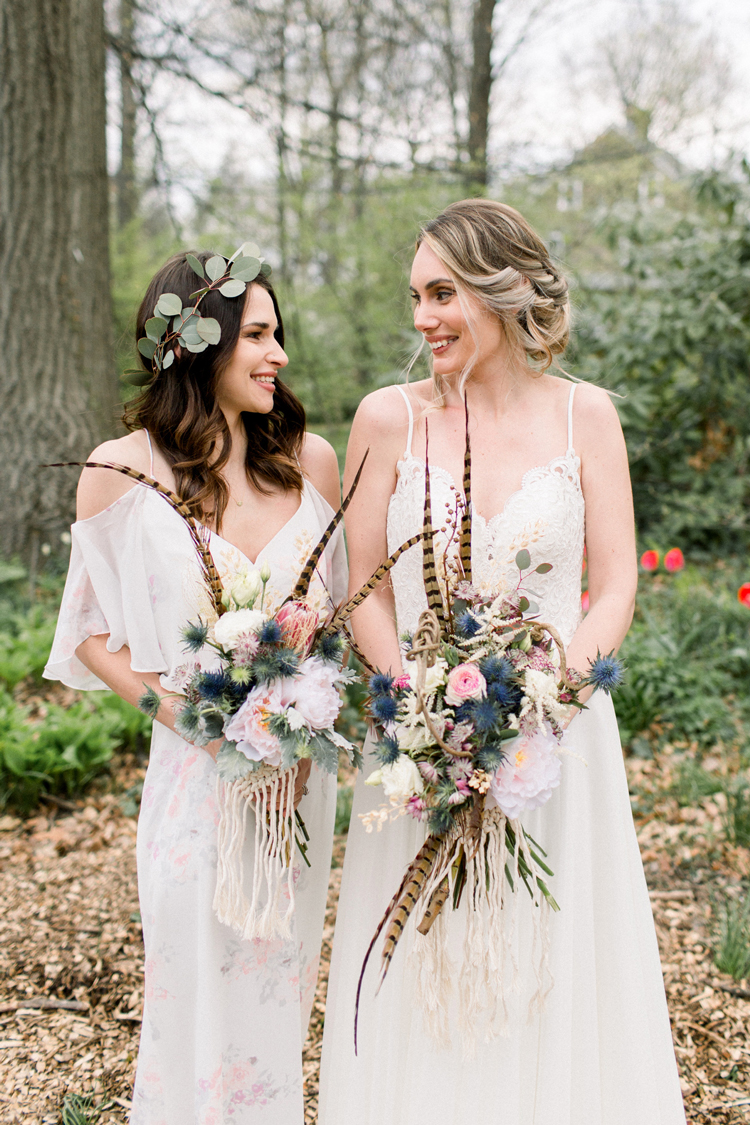 First and foremost — and this goes for every aspect of your wedding day — it is impossible to please everyone. It can be extremely difficult to tell a loved one that they won't be as big a part of your day as they hoped. Maybe you have a sister you aren't very close with — having her as a bridesmaid may not feel right to you, even though etiquette may tell you otherwise. If you feel obligated, give that person a different honor, like giving a reading during your ceremony or a short speech at the rehearsal dinner. It will make them feel loved and appreciated, without you feeling uncomfortable. Your wedding party is so much more than people who stand next to you at your ceremony. These are the men and women who will be a part of the planning process, there to help hold your dress or tie your bowtie. It is okay to want that to be a more intimate group of people, or to want to surround yourself with a large group of loved ones. The point is — it's your decision.
Some couples think that their wedding party has to be symmetrical, or only women can be on the brides side and vice versa. We're about to drop a pretty big bomb on you: you don't have to do anything! If you're worried about having more bridesmaids than groomsmen in your photos, a good photographer will absolutely make everything look purposeful and not awkward. If you're a bride and your best friend in the world is a male, don't exclude him just because he won't be wearing a dress to match your ladies. Find him some great menswear that will compliment their looks, but let him differentiate himself from the groom's side. Or — maybe you don't have "sides" at all! Many couples have the same group of closest friends. Have everyone sit during the ceremony and eliminate the need to "choose a side".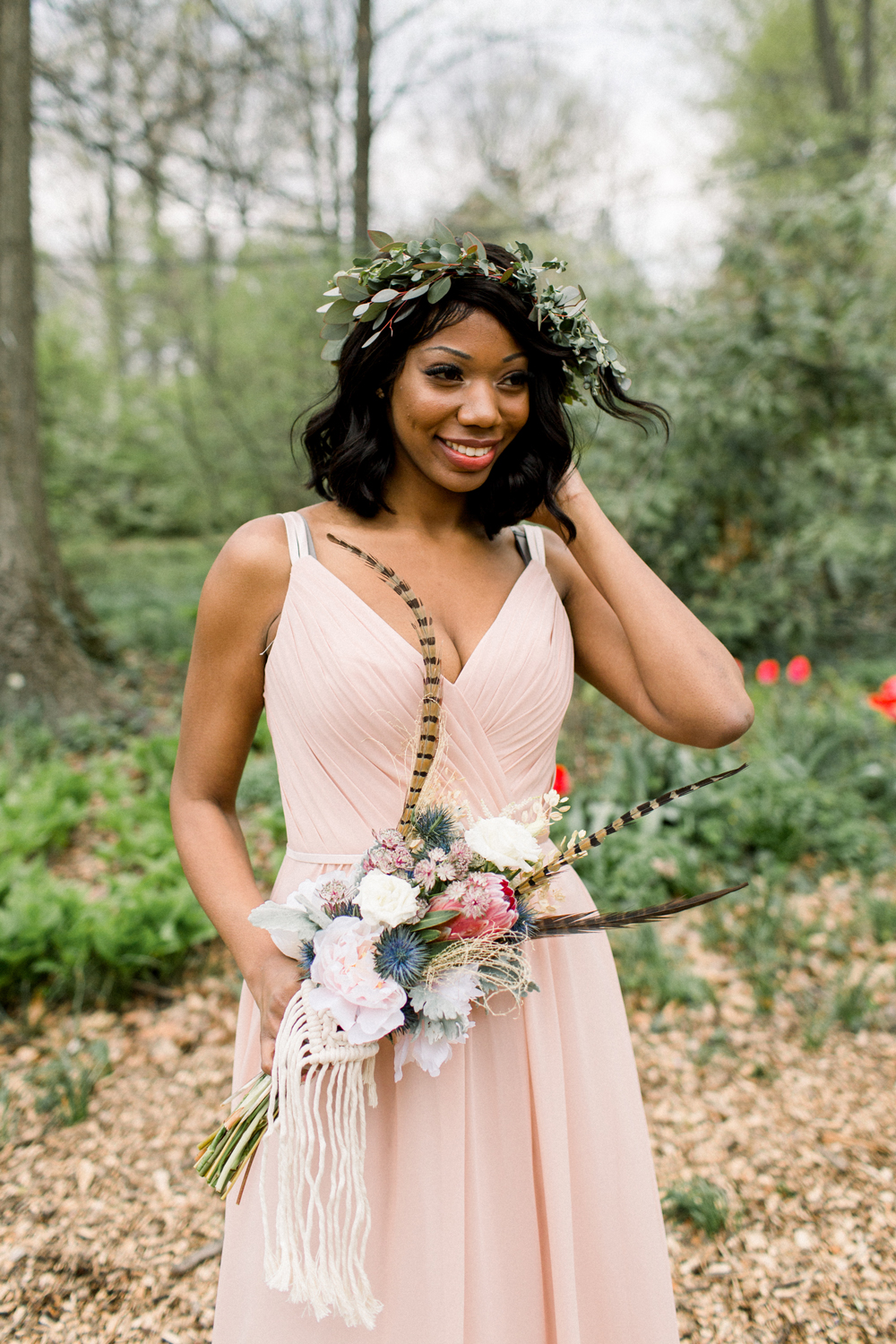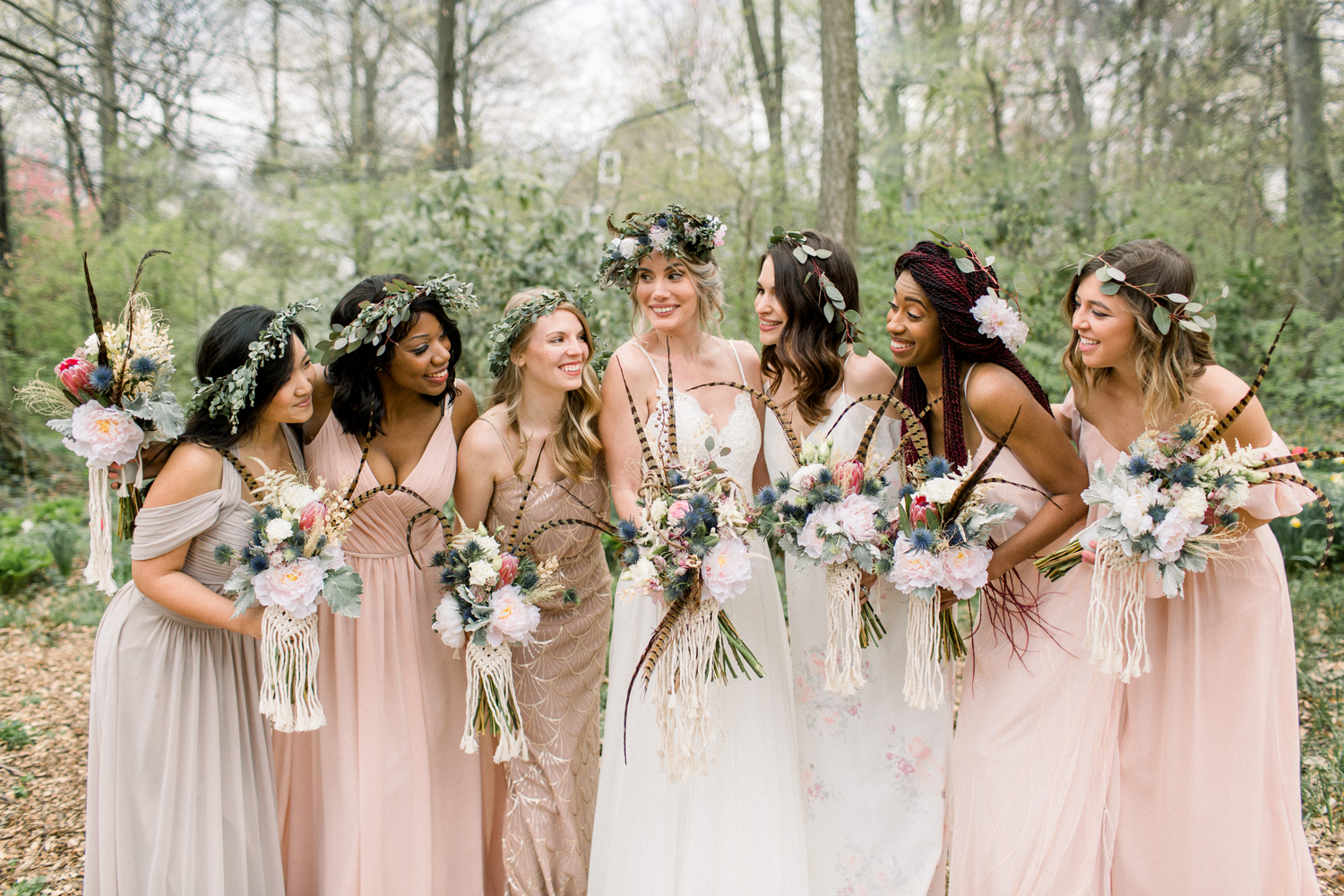 We believe there are no set-in-stone rules of what your wedding has to look like or feel like. It should be about two people coming together in the name of love, and celebrating that in whatever way you see fit. Some couples even opt for no wedding party at all, and that is a completely normal desire. If your friends and family want to be a bigger part of your day, there are other ways for them to do so. Delegating tasks can not only take some stress off of you, but can help make others feel needed, loved, and important. This day is all about you, and any drama or hurt feelings that may inevitably happen along the planning journey will be forgotten when everyone comes together to see you say "I do".
---