When I started chatting with Bethany of Rose & Lily Events on Instagram last year, we immediately connected. She had the sweetest personality, and even with the distance from Pennsylvania to Virginia we found ourselves supporting each others' business accomplishments. I wasn't sure how we would logistically make a collaboration work, but when the opportunity arose for a shoot in The Outer Banks, I knew I had to ask. I would collaborate with Bethany over and over again; if you are getting married in the Fredericksburg, VA area, definitely seek her and her team out. Vendors from Pennsylvania, Virginia, and North Carolina all came together to make this ethereal, beachside shoot happen; and it was pure magic!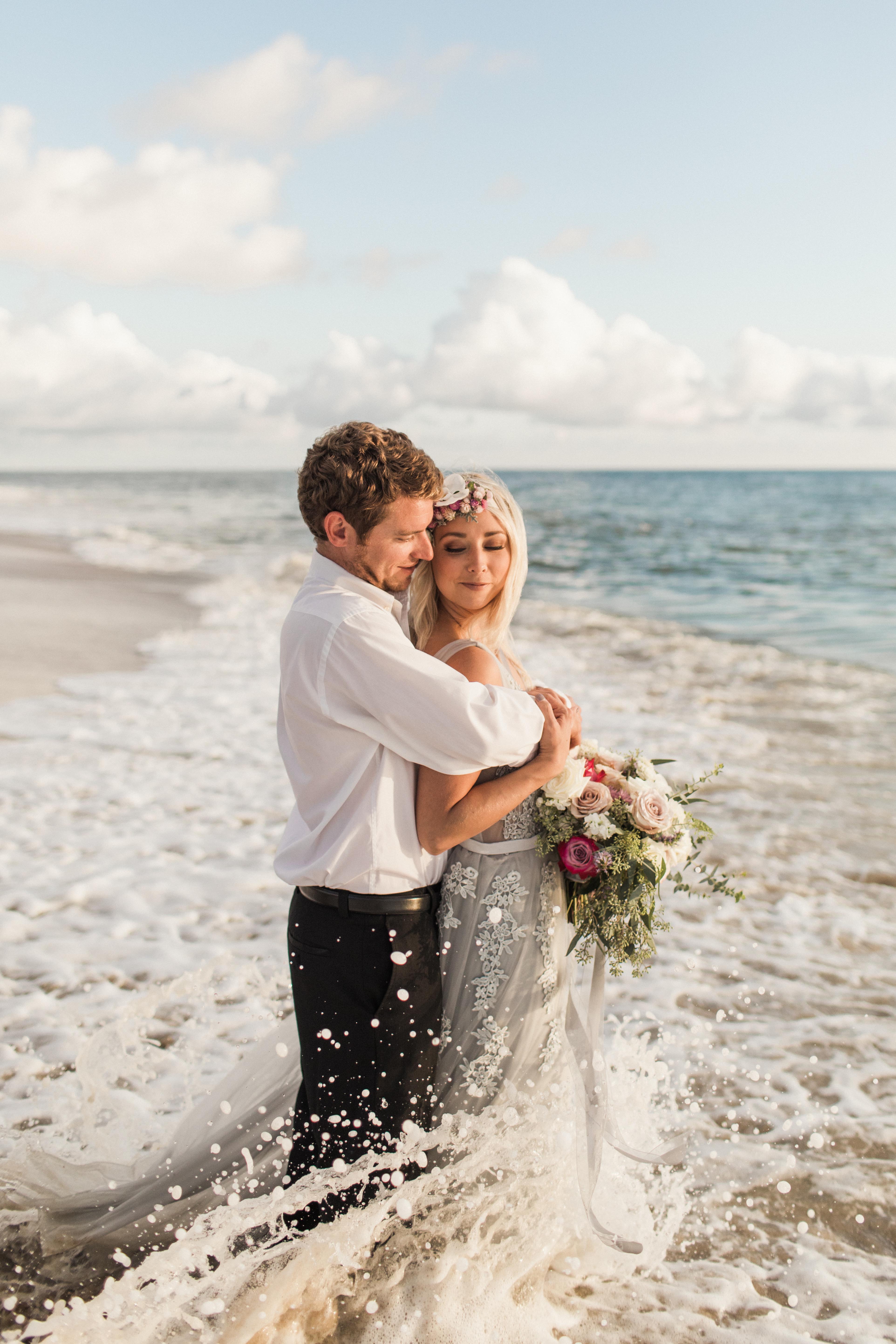 What is more romantic than a sunrise elopement on the beach? We designed this palette around the soft tone of morning light, bringing in greys and lavenders to pop against the sand. Dorothy at Bells & Whistles found some stunning lilac roses with vibrant fuschia edges for a unique twist — not only did the bridal bouquet wow us all, but she took the time to create some gorgeous wrist cuffs formed out of individual petals, all intricately entwined into something completely one-of-a-kind. The blush pinks, ivories, and whites softened everything with some graceful southern charm. Her arrangements stunned us all, including some ribbon-bound anklets and an orchid-embossed veil. Every aspect of this shoot complimented one another, and most of all paired perfectly with a stunning ocean-side sunrise.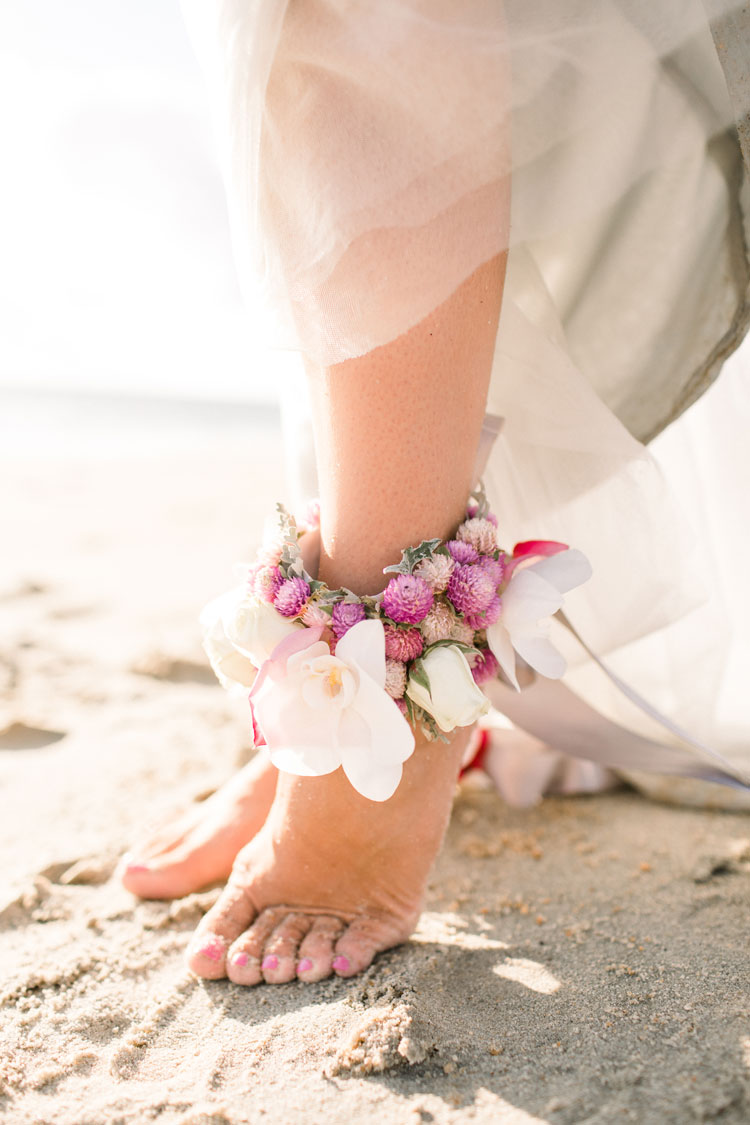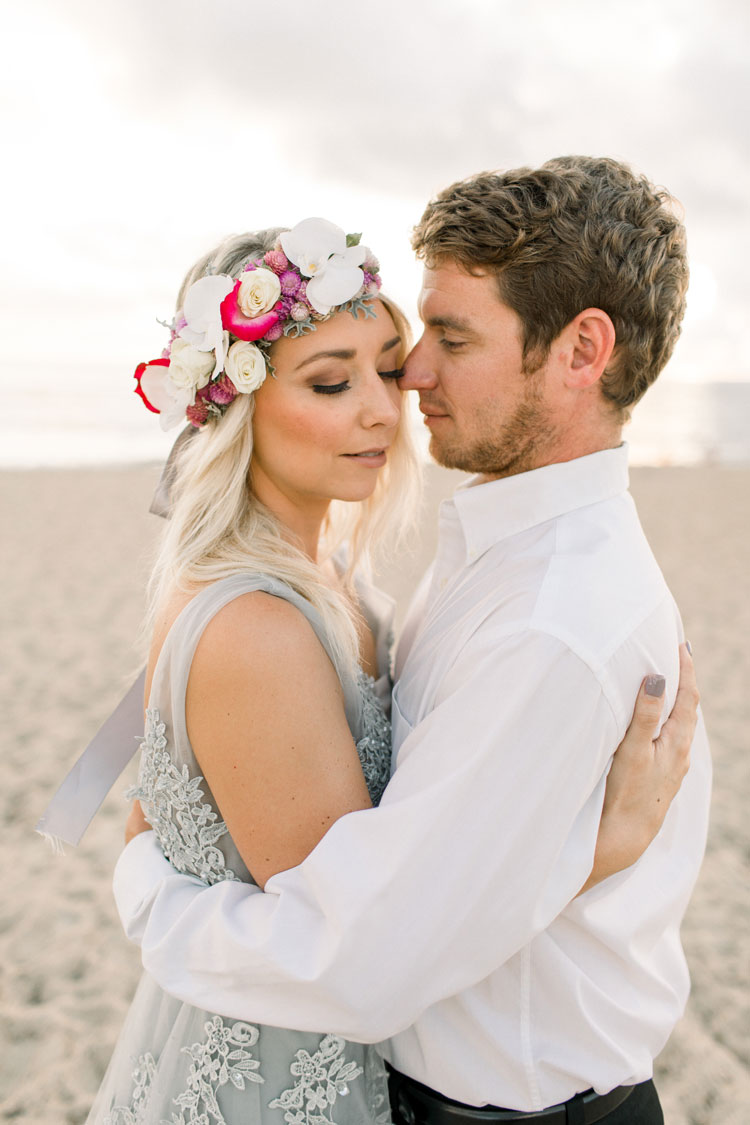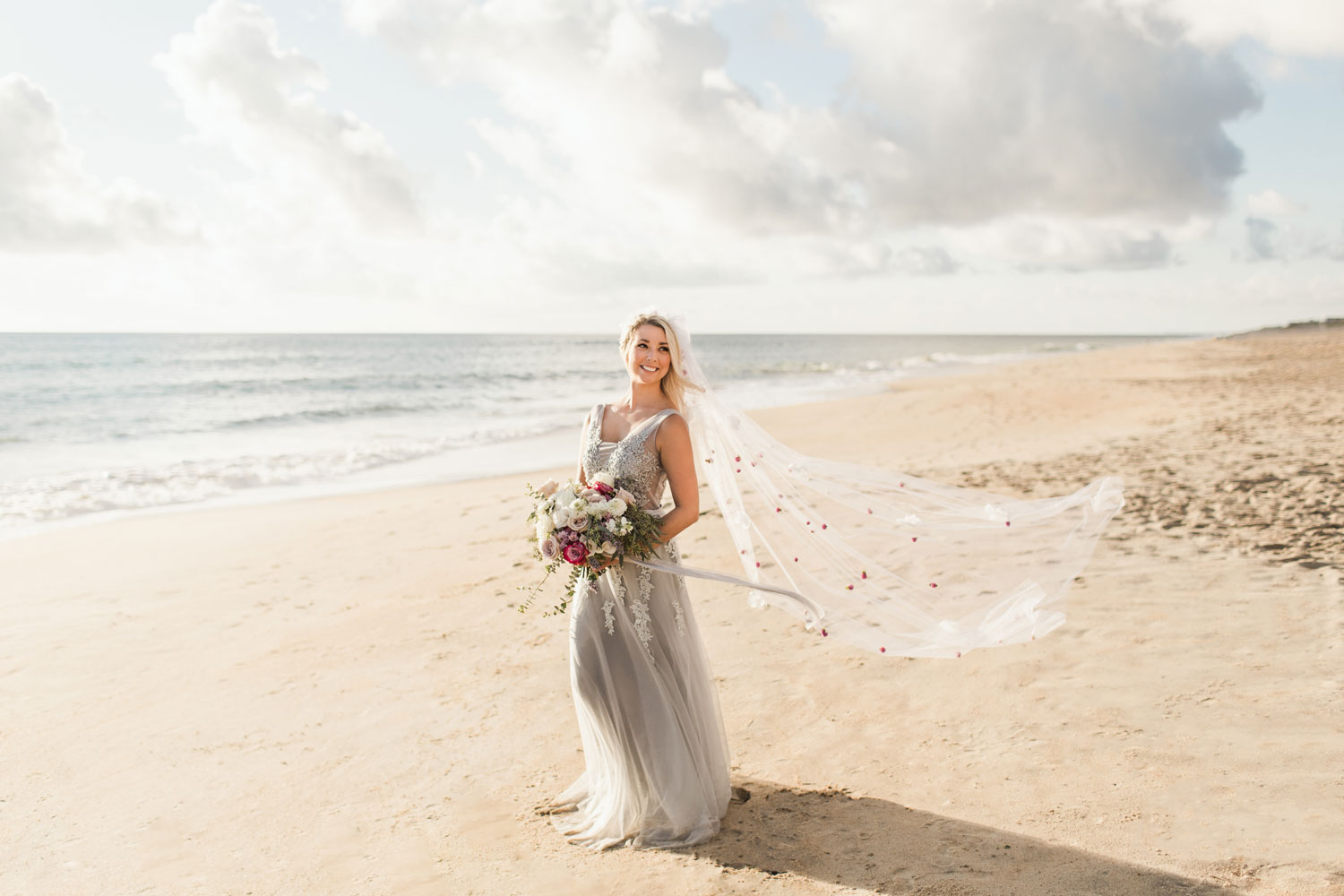 Finding real-life couples is an imperative part of planning a styled shoot, and the reasoning is clear when you look at how these two posed with each other. We loved watching Brittany and Justin run through the sand, hand-in-hand; their chemistry was tangible all morning. They were so in love and in the moment, Bethany and I kept thinking Justin might actually pop the question right there! That didn't happen, but all of us vendors are waiting for the day we get the news of their engagement so we can plan the real thing. It was such a love-filled photoshoot that the locals mistook it for a real elopement. A neighbor came over with a rope knot and explained to them about the unbreakable bond of marriage — it was such a sweet gesture, and a moment I know everyone involved in this shoot will always cherish. These two danced in the morning sunlight, got right in the ocean waves, and rocked this shoot with such grace and ardor. I know that I will never forget working with these adorable love birds.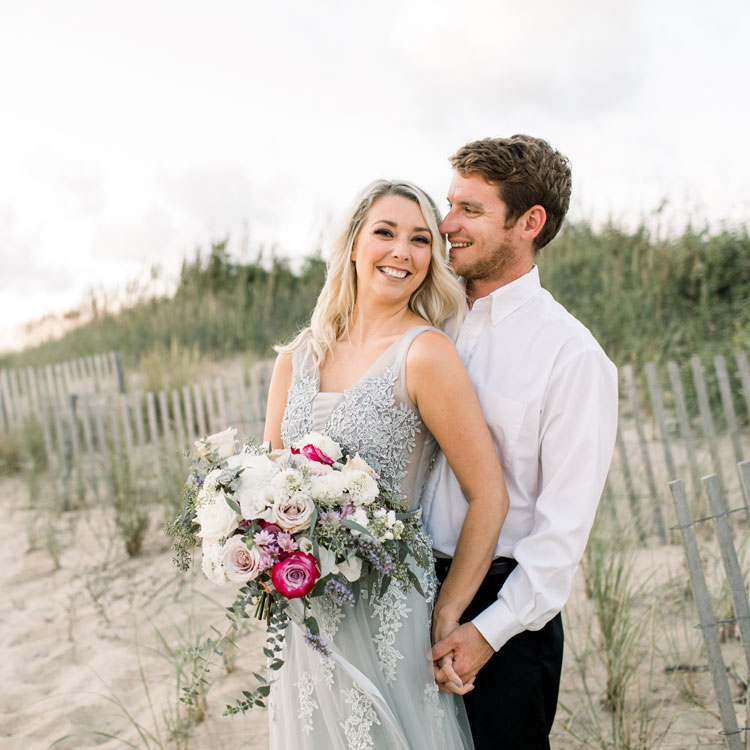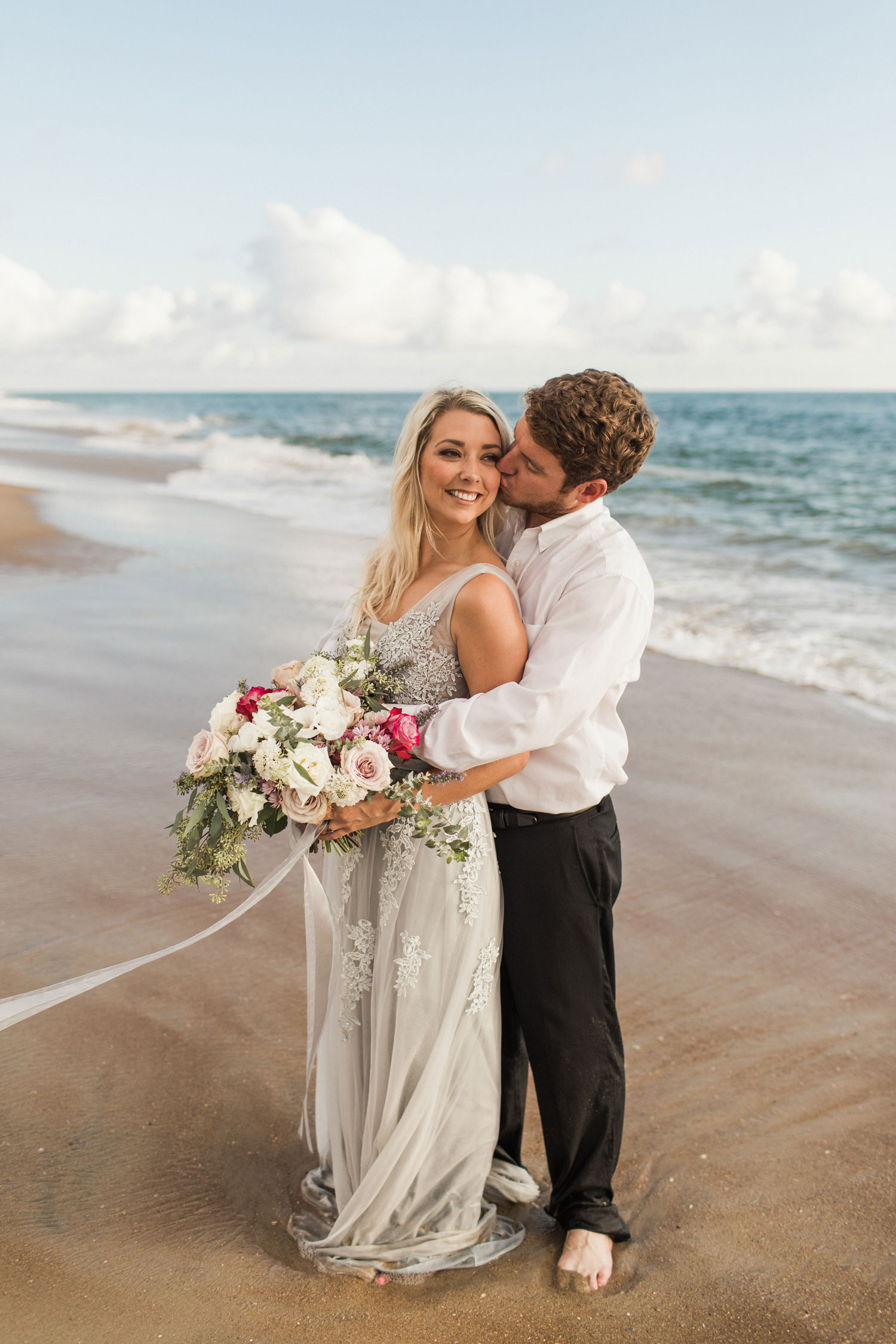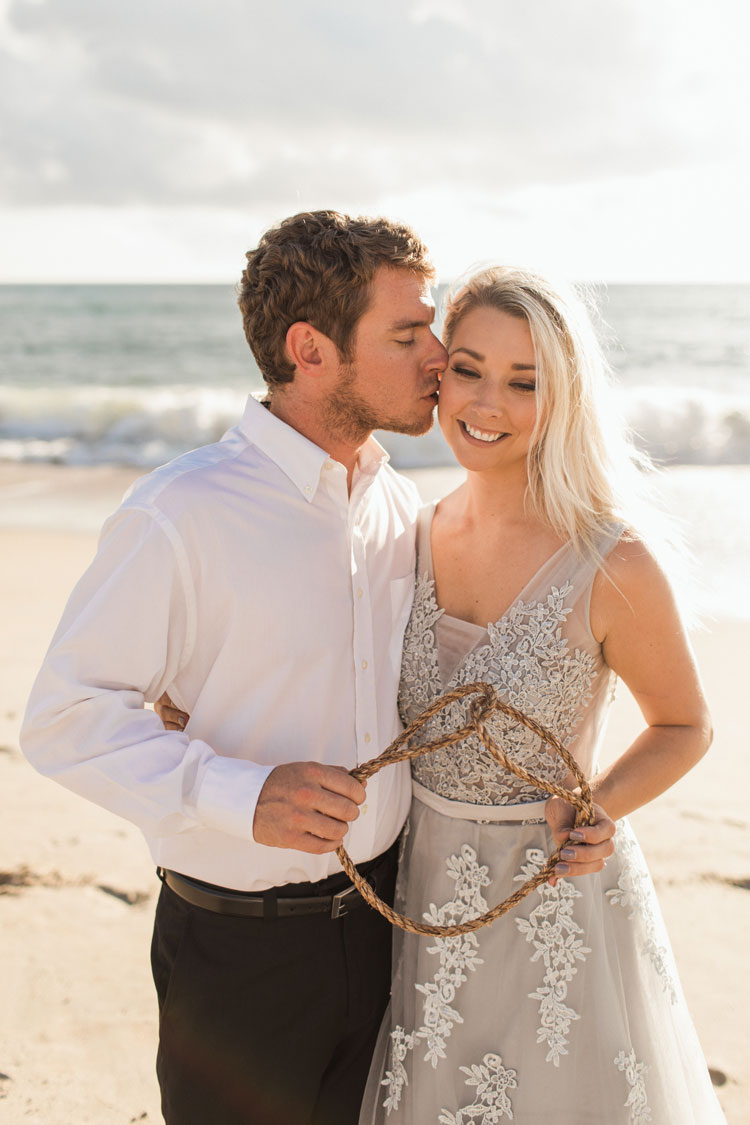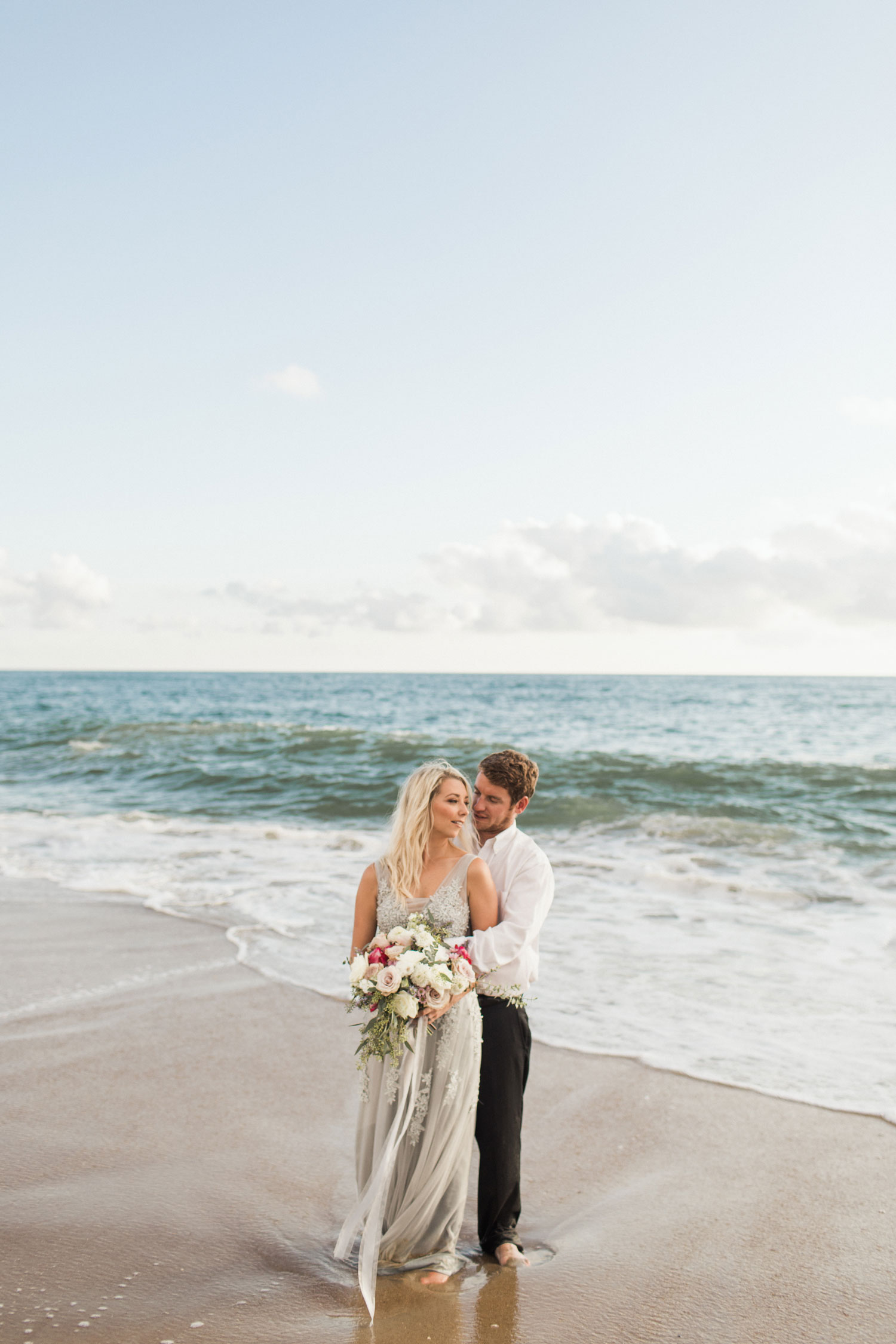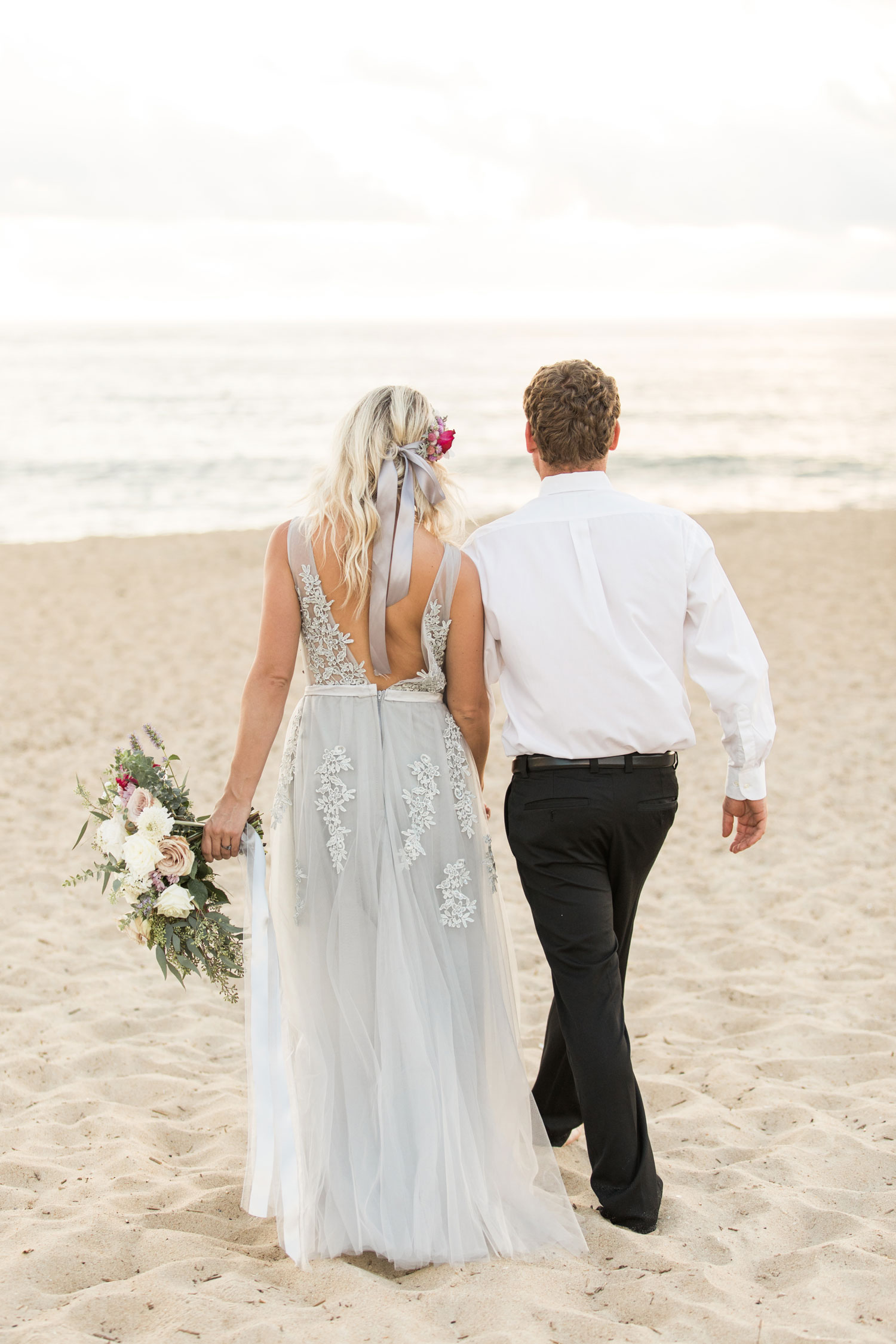 It's all in the details, and I loved designing this calligraphy invitation suite on handmade paper from White Dragon Paper. Capiz seashells served as place cards on our silver coral chargers, and we brought in some speckled navy plates to add a bold pop of color. We loved setting up our "tablescape" in the sand, to really drive home the idea of a beachside elopement. Bethany, Samantha, and I all brought different ribbon, fabric, trays, and more for styling — all of our finishings combined with Dorothy's impeccable floral designs and an out-of-this-world morganite engagement ring from Gemstone Creations made for the dreamiest detail shots. From all of the amazing design components to the pure joy of our selected couple, this morning truly felt like a real elopement come to life. We couldn't have been happier with the overall outcome, and furthermore I can't wait for another opportunity to collaborate with Rose & Lily Events.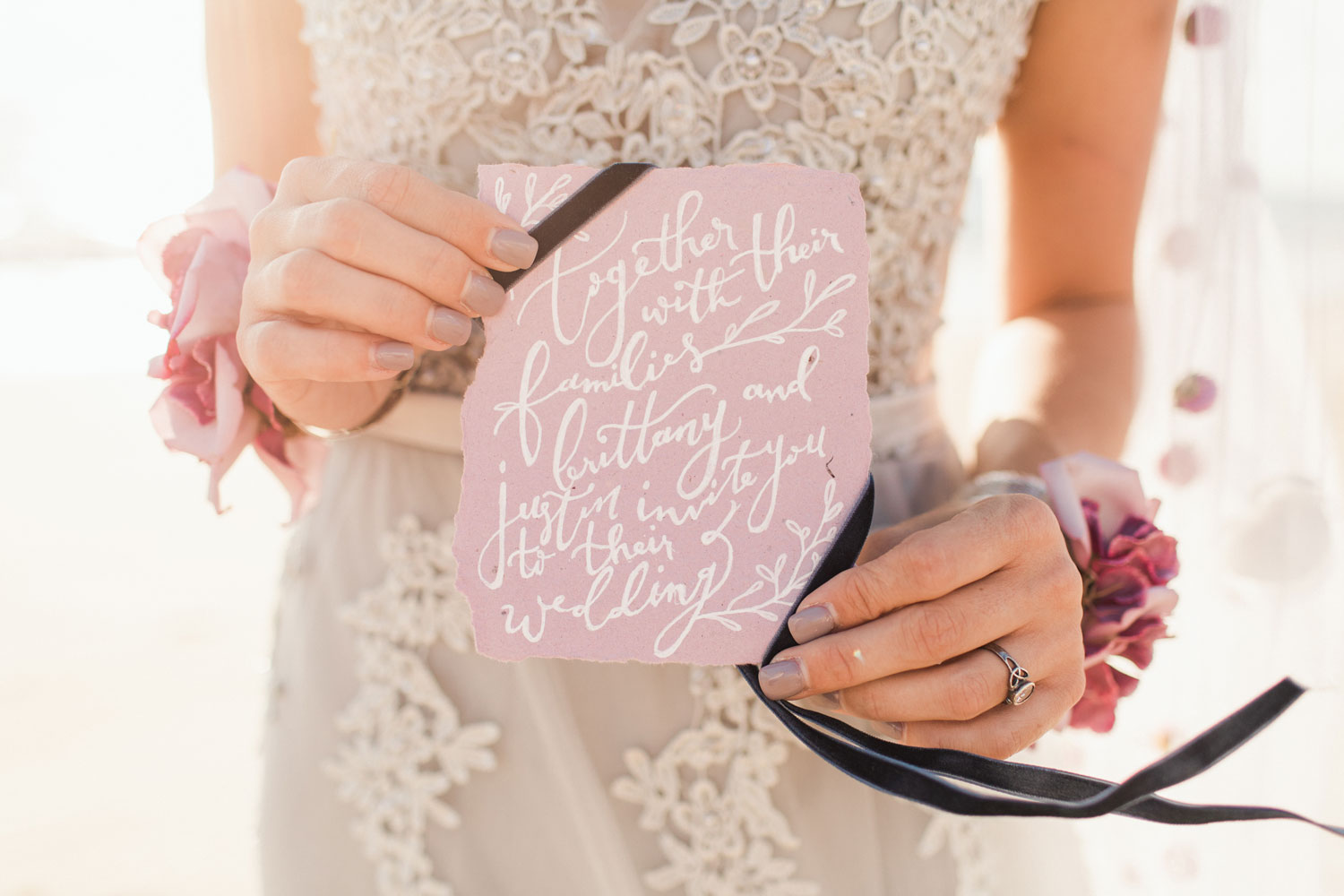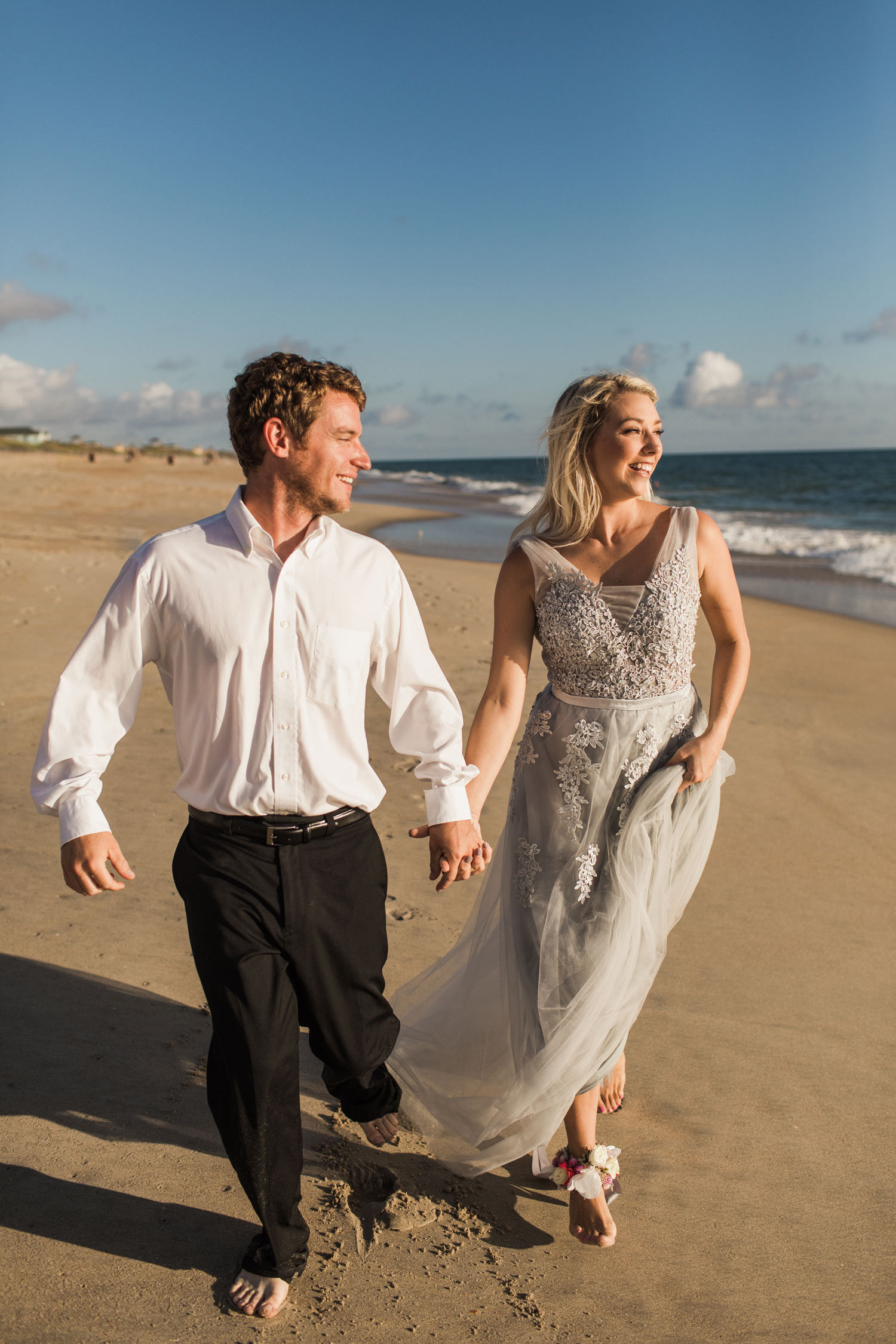 Our Provided Services
Collaborative vendor coordination
Collaborative aesthetic development
Collaborative setup & styling
Stationery suite design
Vendors
Collaborator: Rose & Lily Events
Photography: Samantha Jay Photography
Florist: Bells & Whistles
Hair & Makeup: Kelly at Lovie's Salon & Spa
Morganite Ring: Gemstone Creations
Gown: Amazon.com
---