From our very first meeting, I had a good feeling that Alyssa & Aaron's wedding was going to be gorgeous and one-of-a-kind. Alyssa was a DIY bride with great ideas and a beautiful vision. Being able to collaborate with her through this process was such a fun and creative experience, and watching our vision come to life was amazing. Beyond the aesthetic of their day, these two shared such a pure love for one another. We felt so blessed to have been able to work with them and make their dream wedding come true.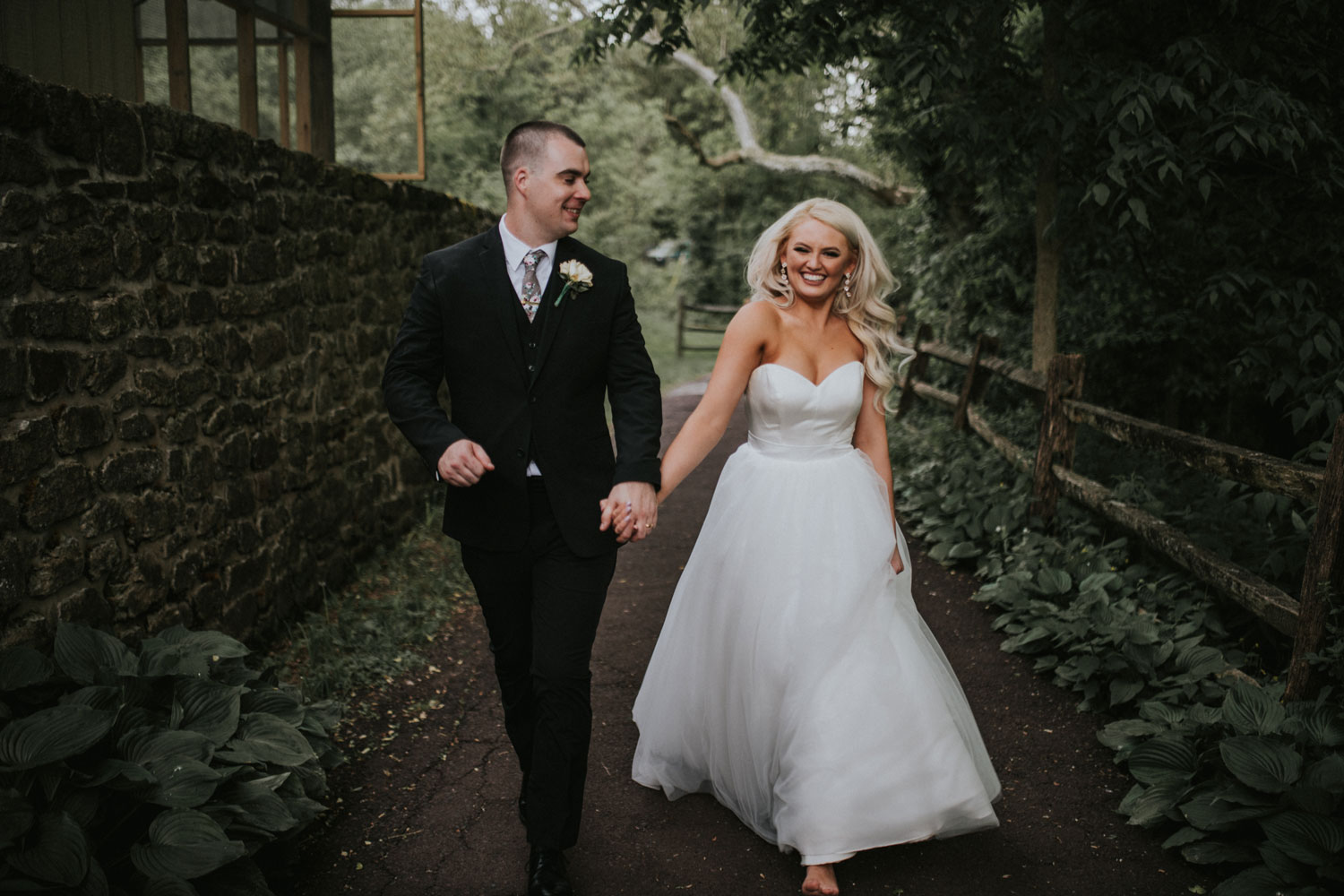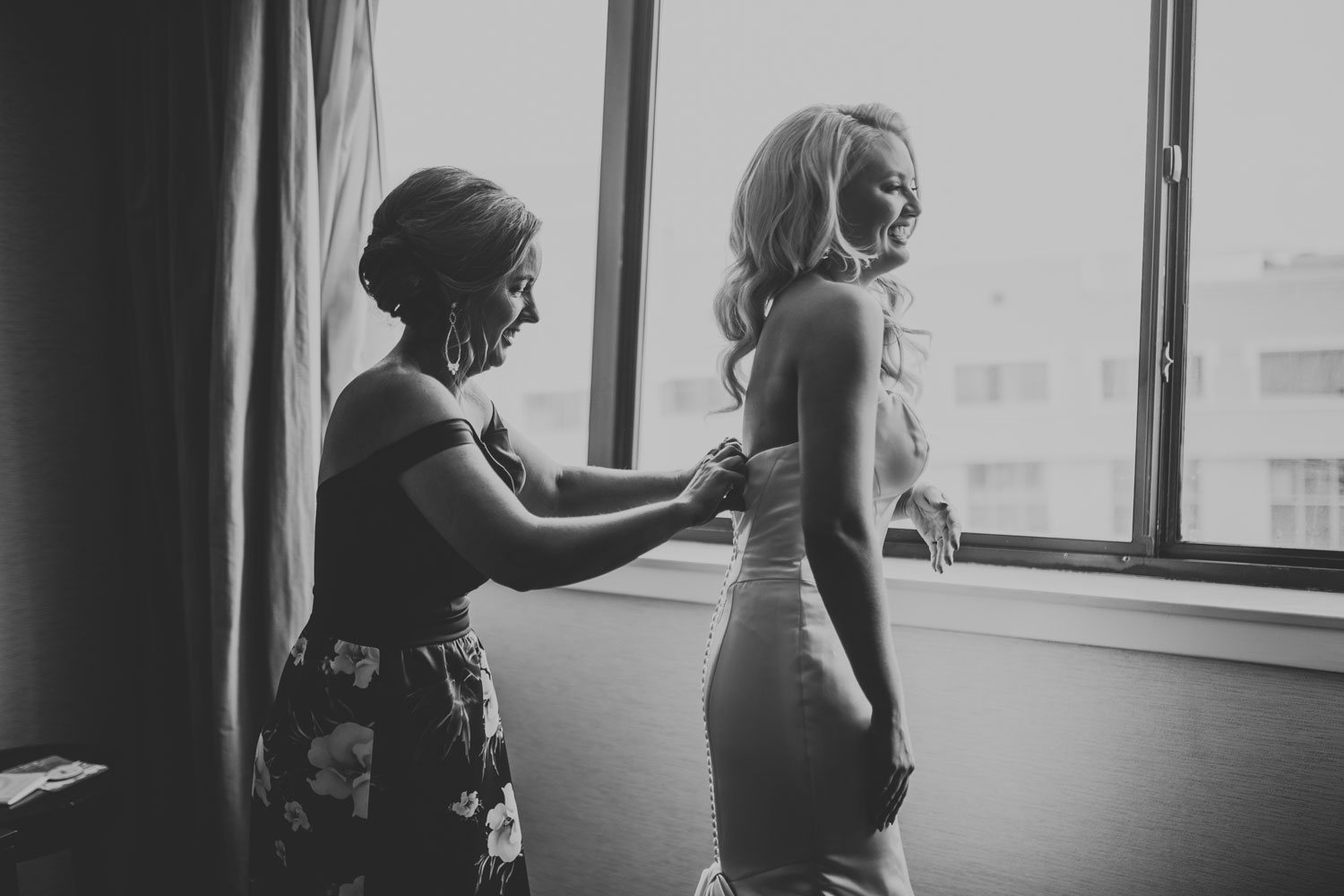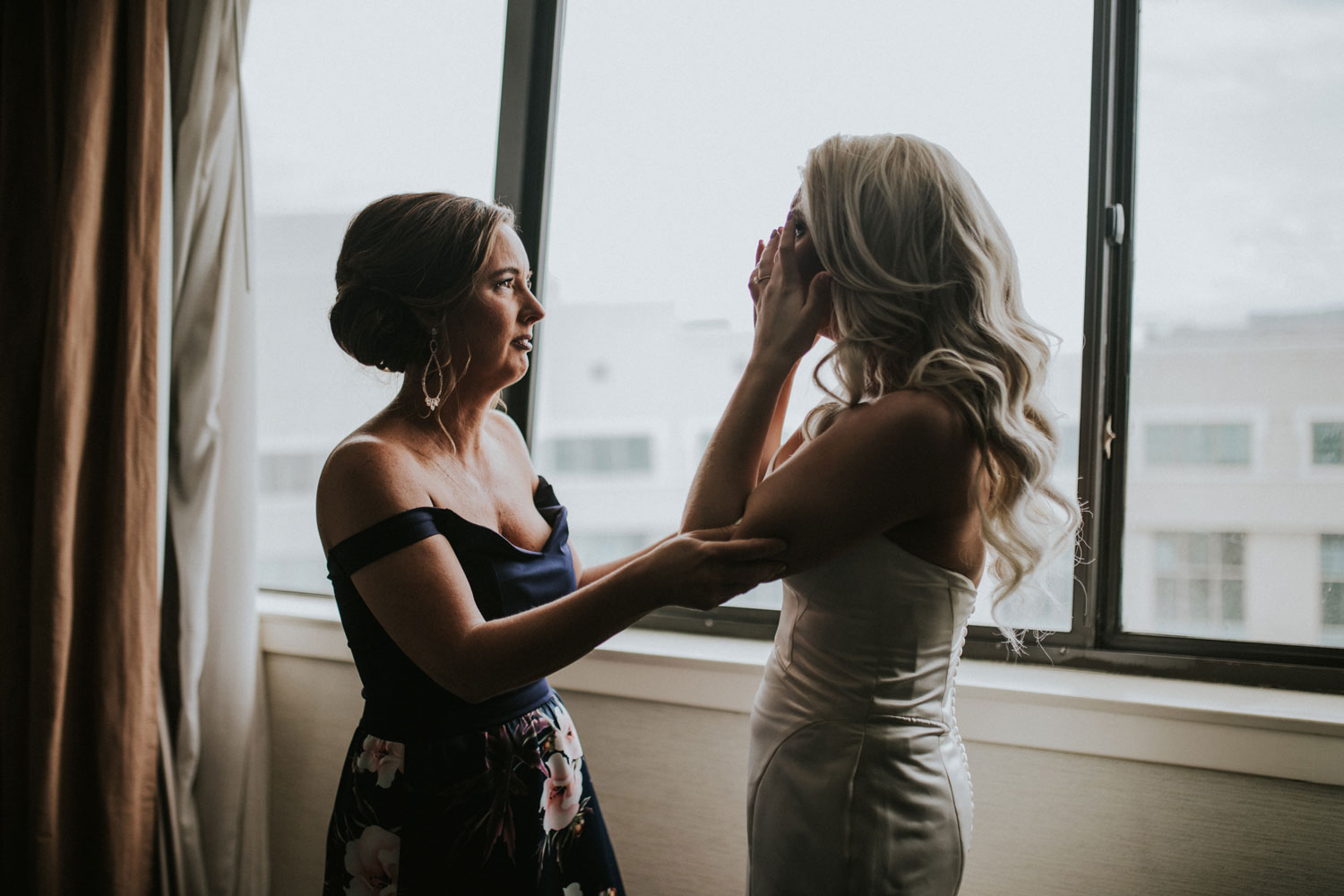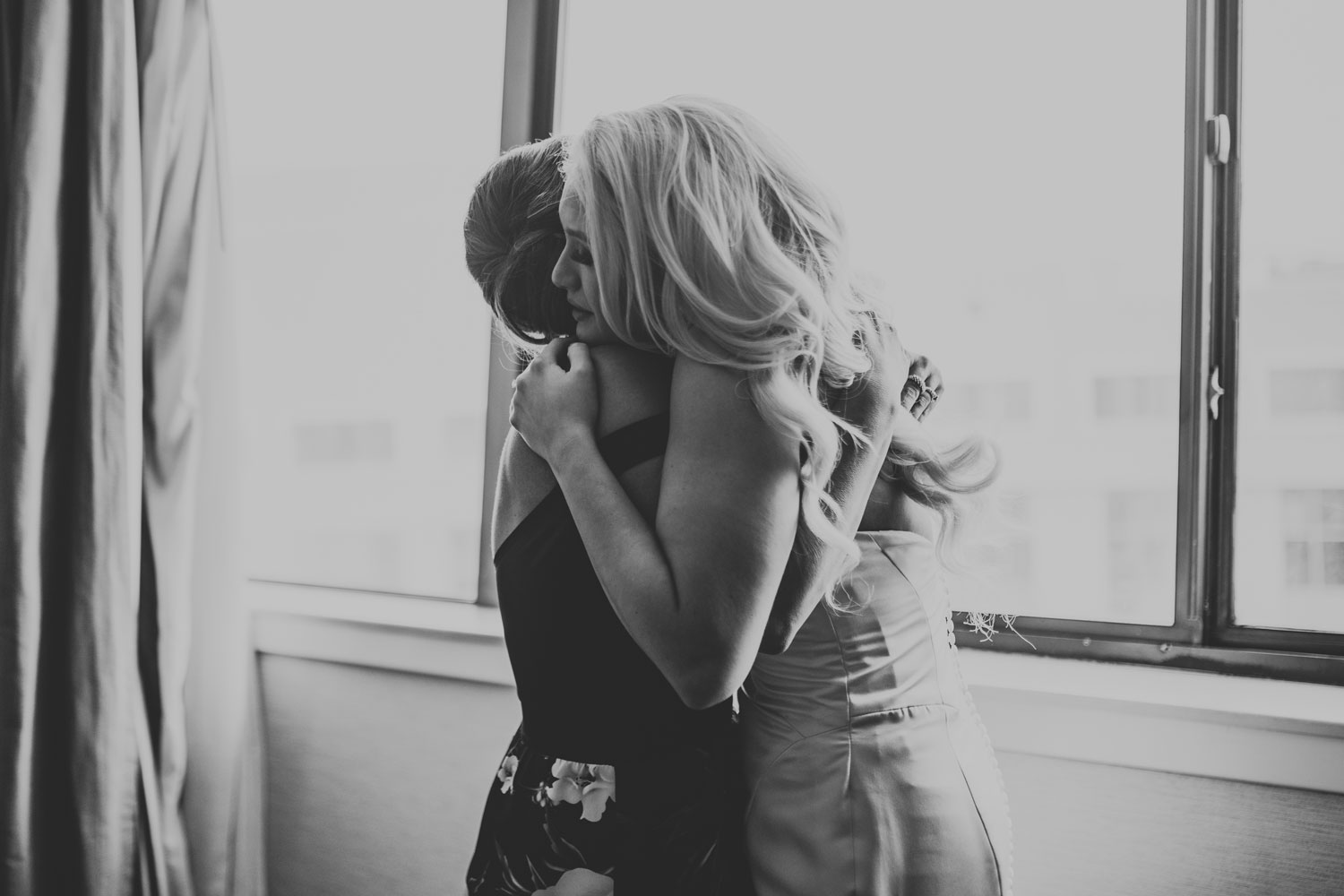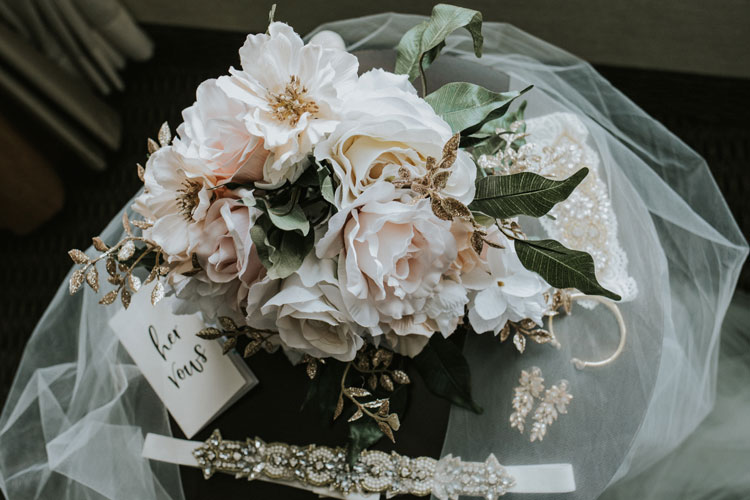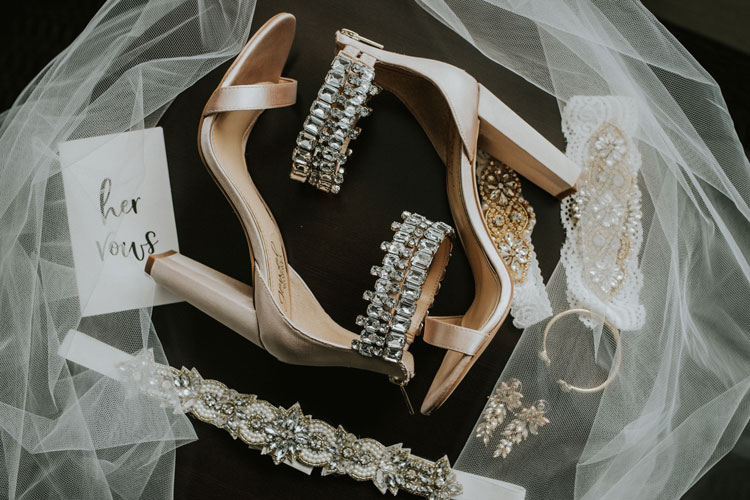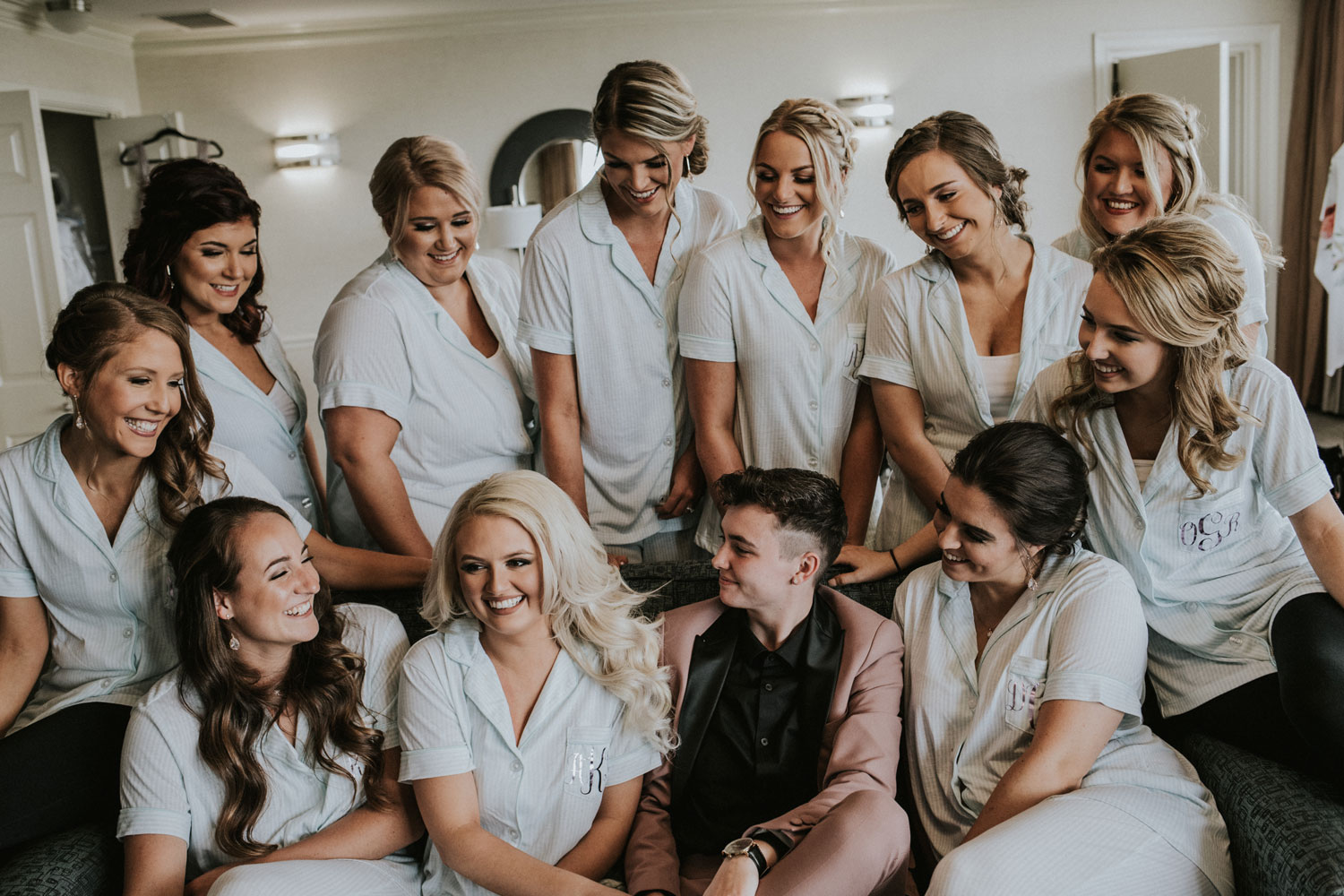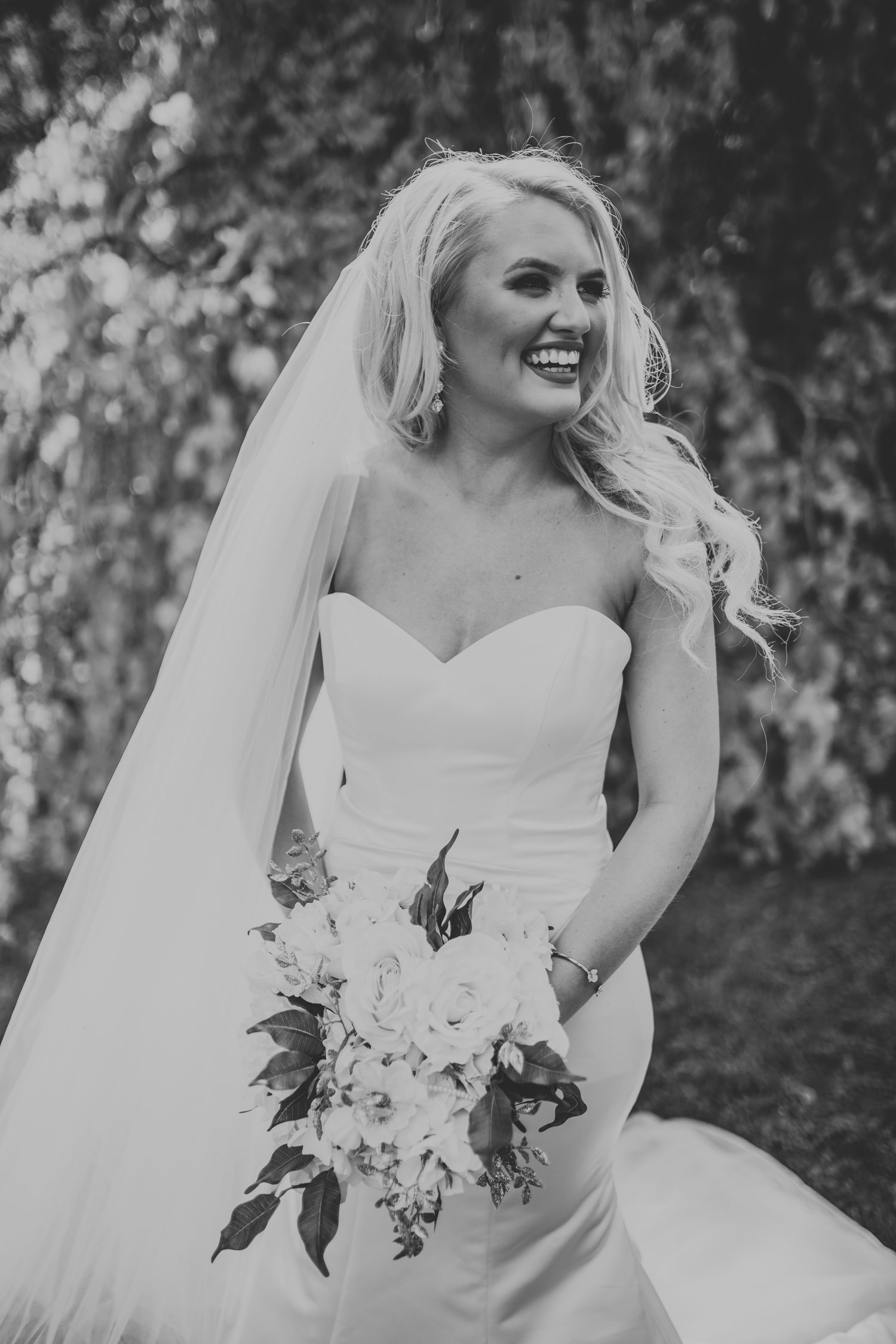 With a bride this creative and passionate, every little detail needed to be perfect, and Dearly Beloved Weddings did a beautiful job of capturing them. Alyssa took the time to design all of the bouquets with silk flowers, and they coordinated perfectly with her accessories. From her jewelry to her shoes to her garters, it's not hard to tell how much attention to detail was paid. Aaron's police badge was even sewed inside of her dress — something so personal and just for her. Surrounded by all of her favorite people, Alyssa prepared for the most wonderful day of her life. She was an absolutely stunning bride, and there was not a dry eye in the room when she stepped into her gown. The tears didn't stop flowing as she made her way to her groom. This was a first-look to remember, and we still get choked up just looking at the photos! It is always such a special day when the love between two partners can be felt in the hearts of everyone around them.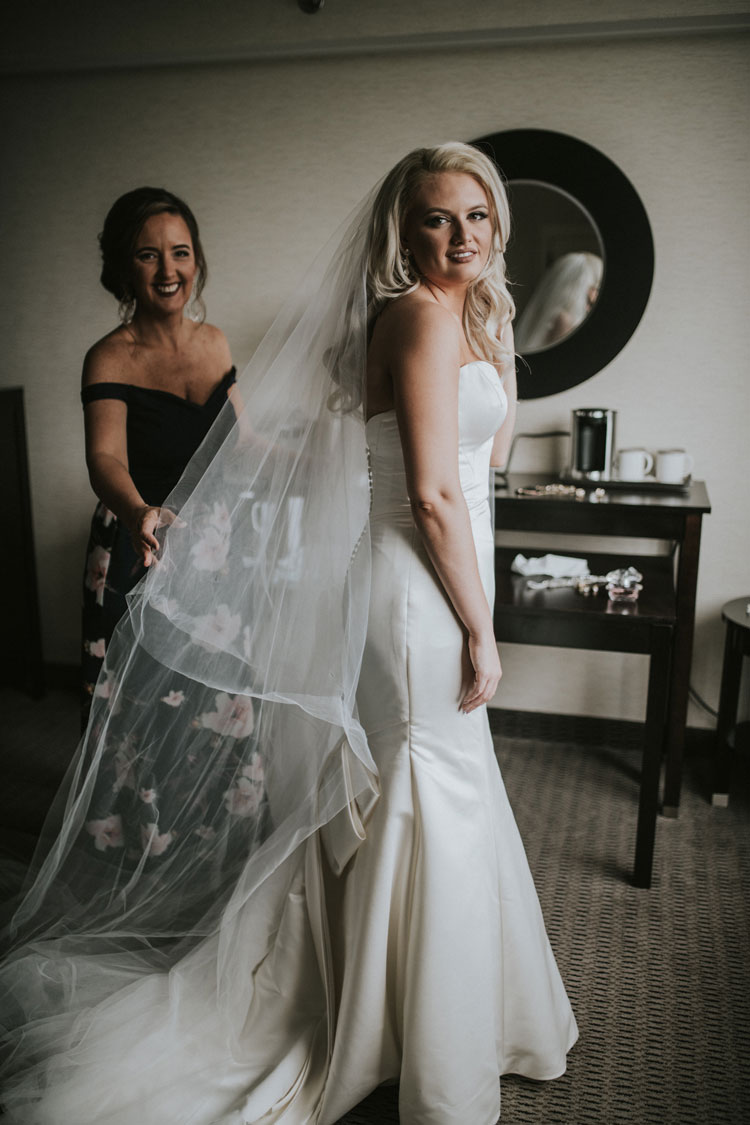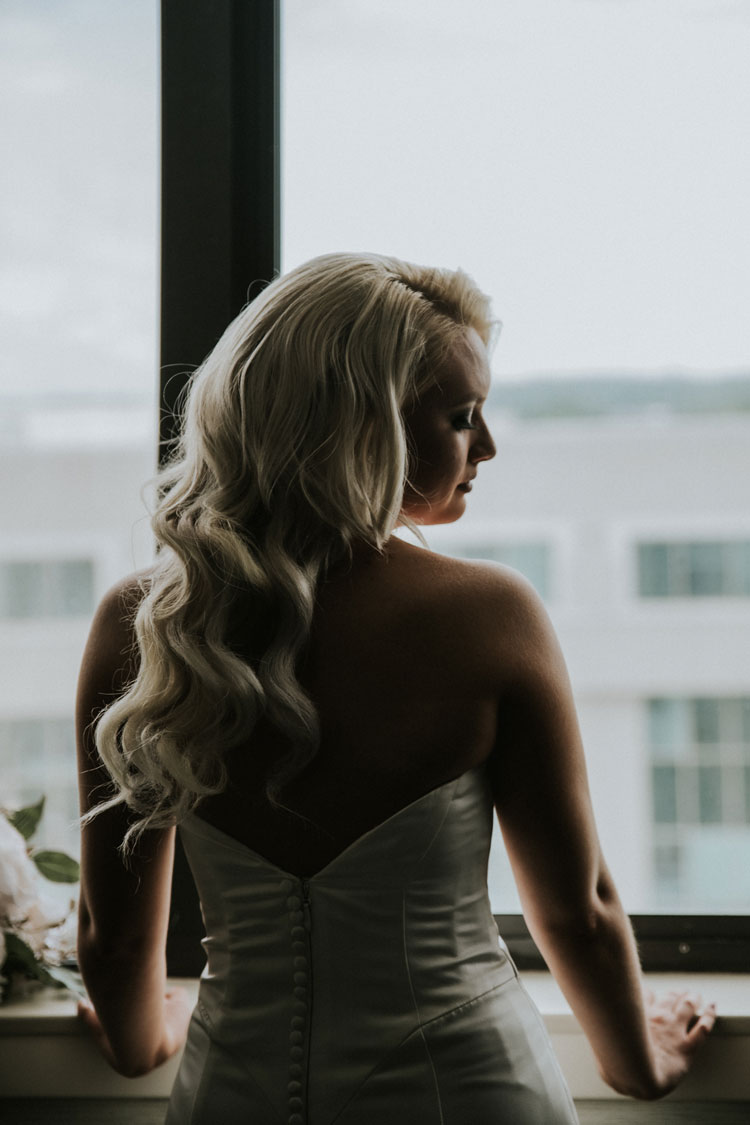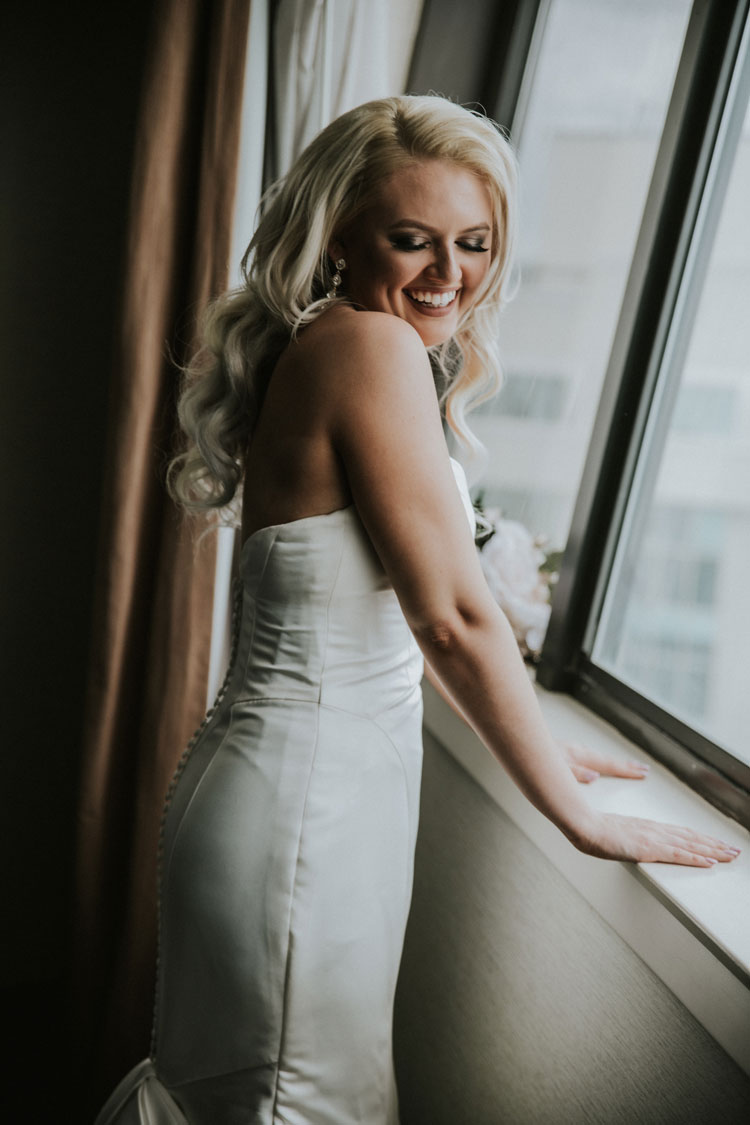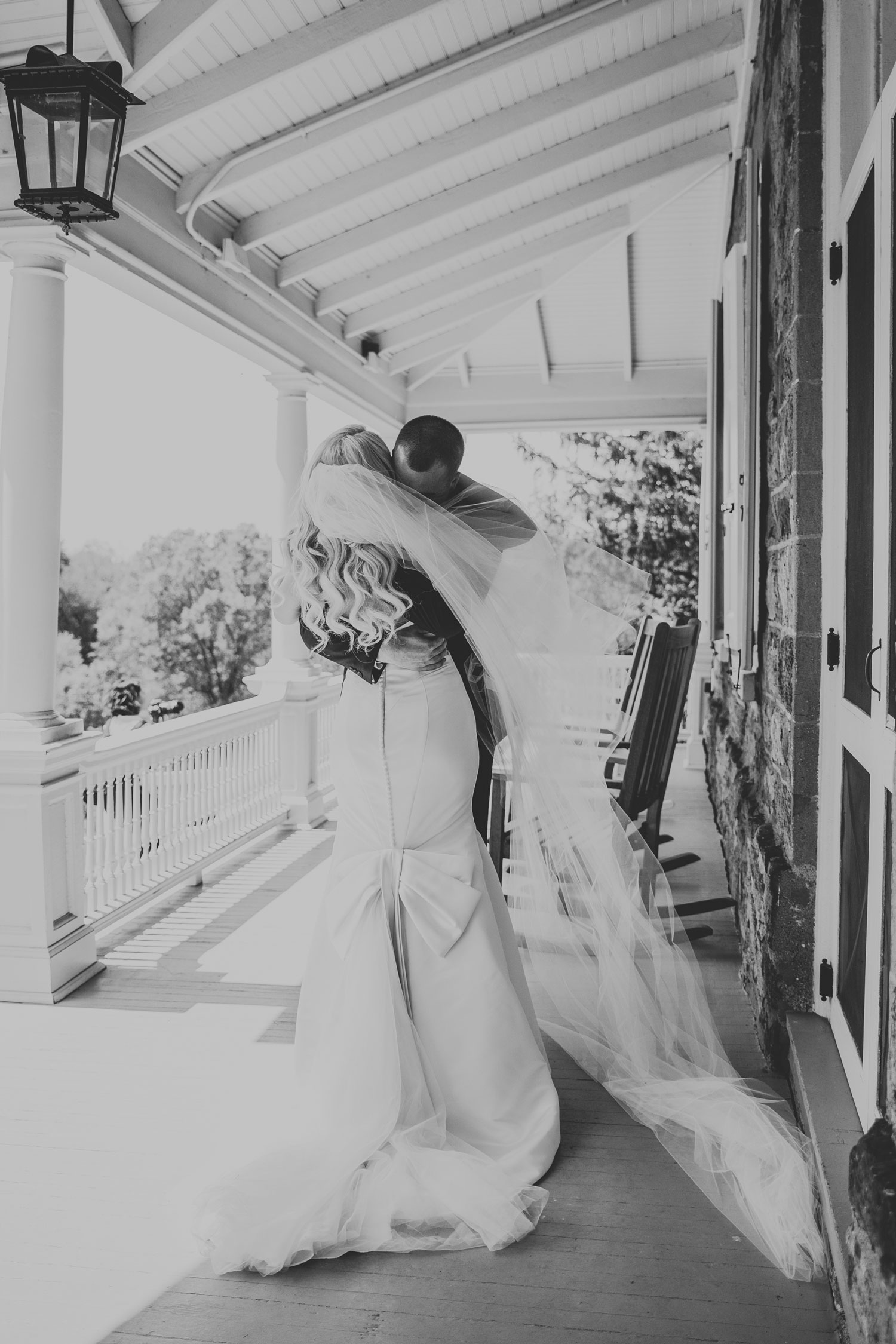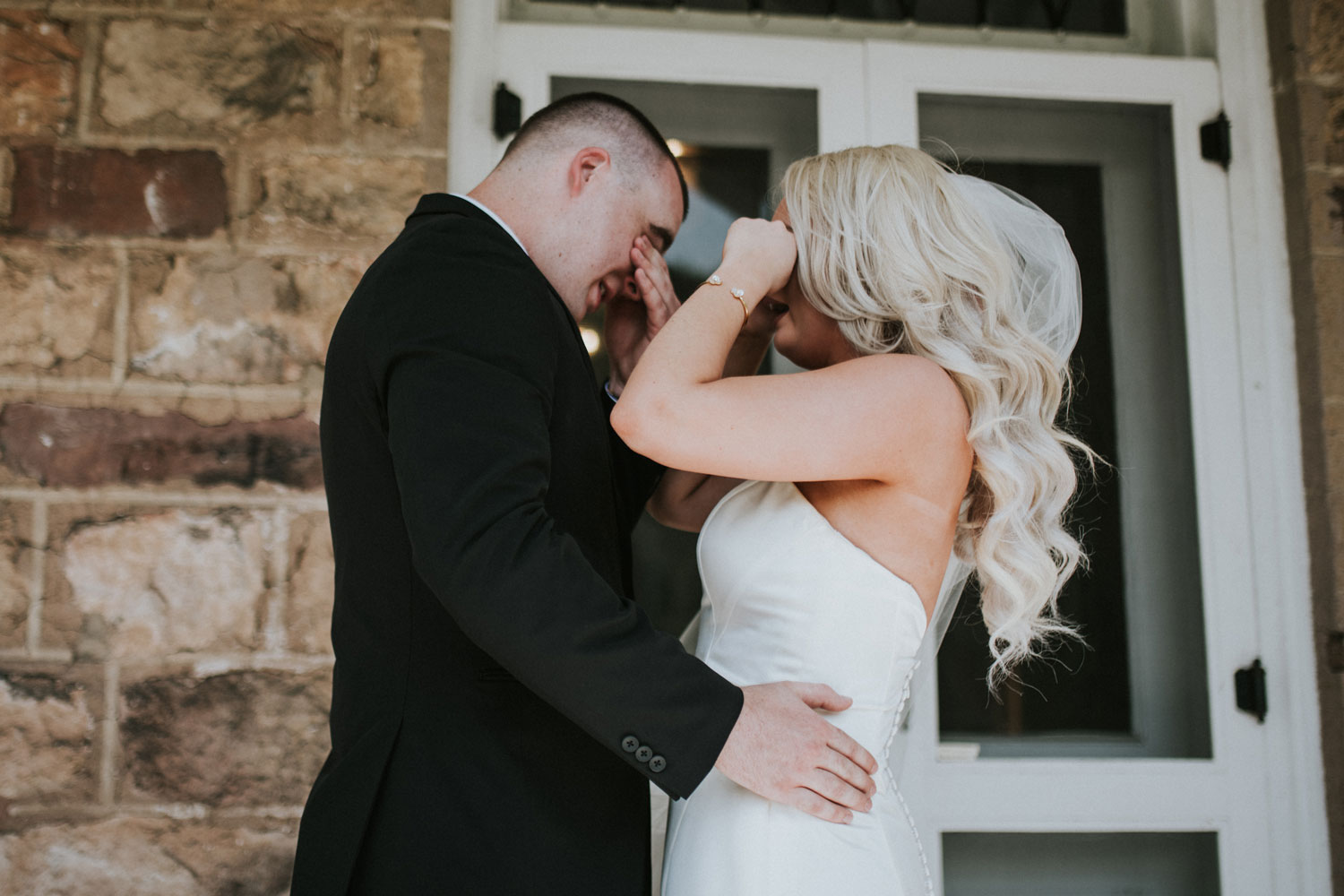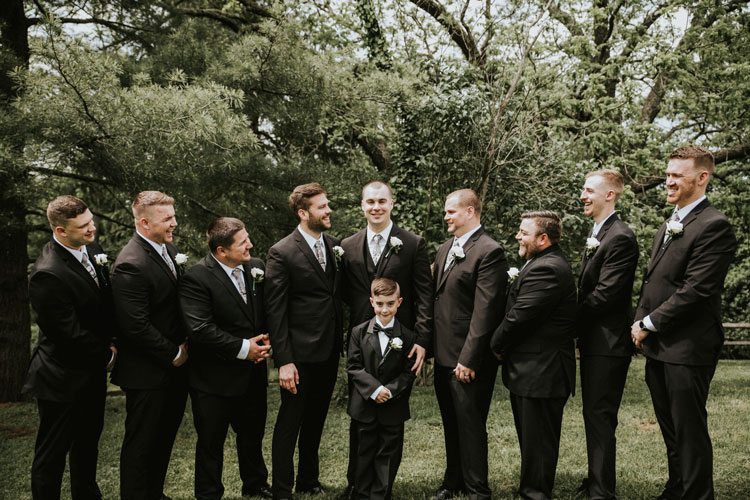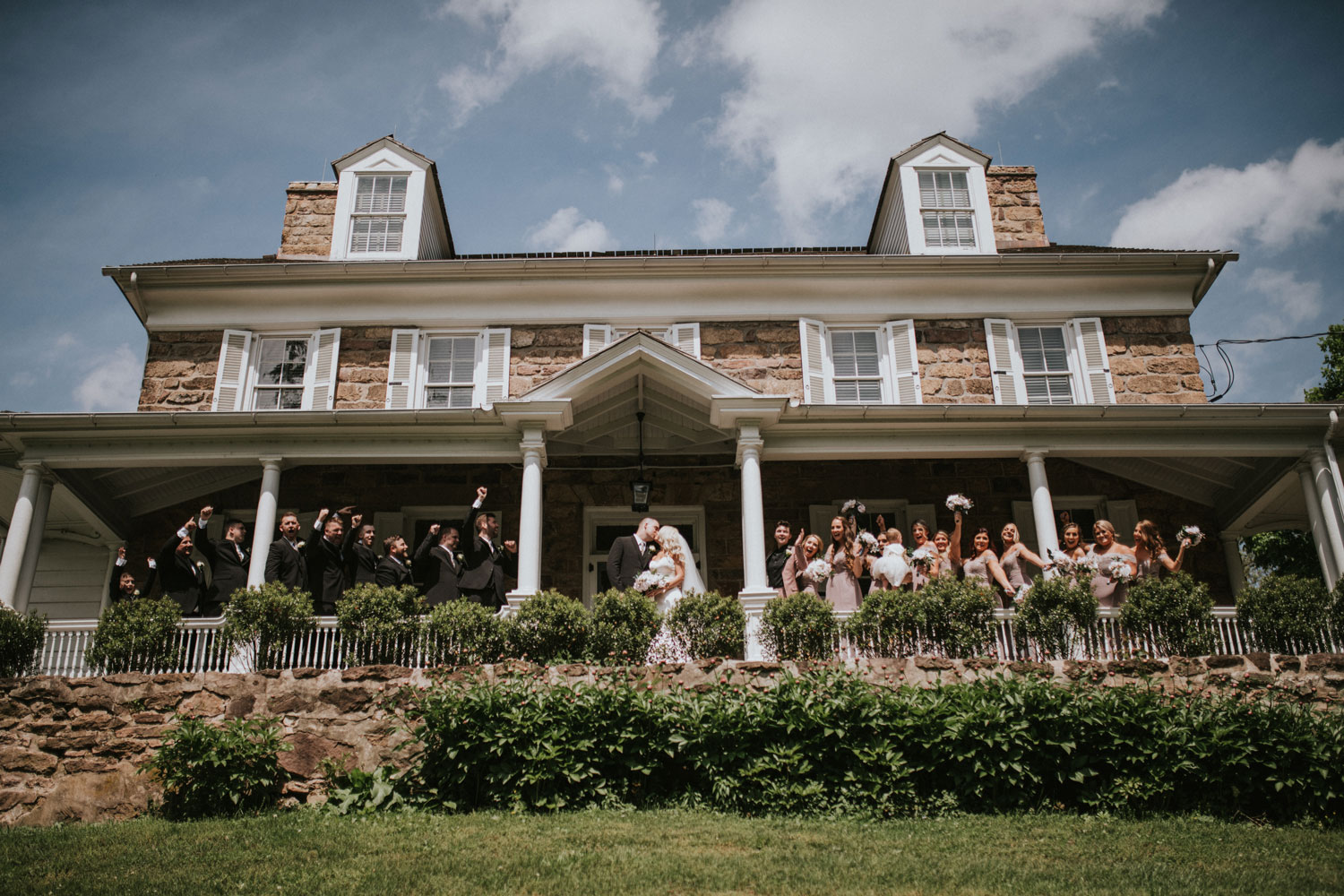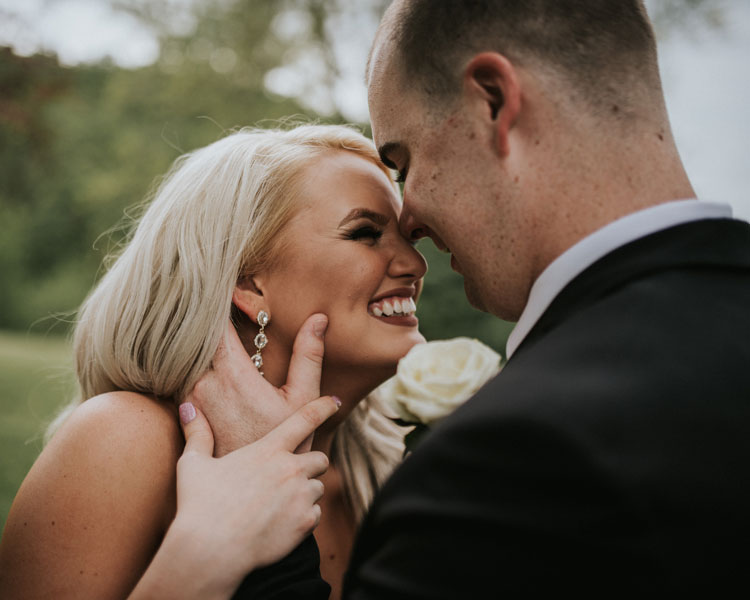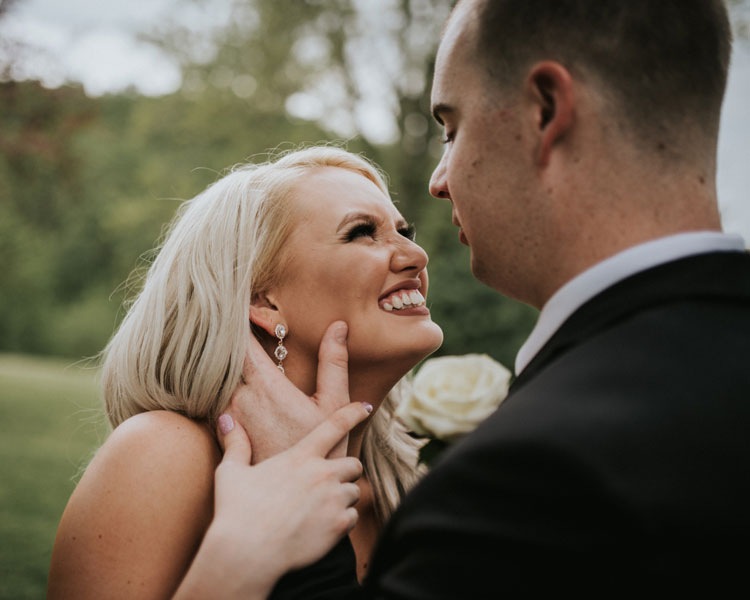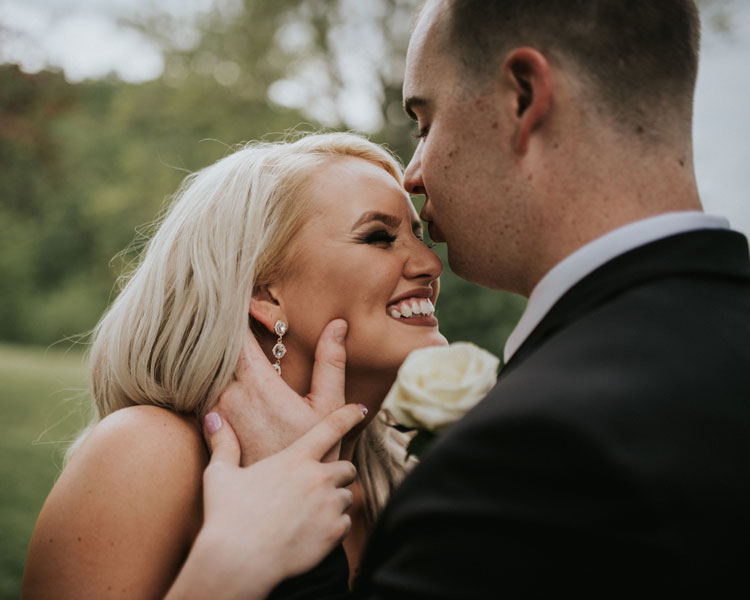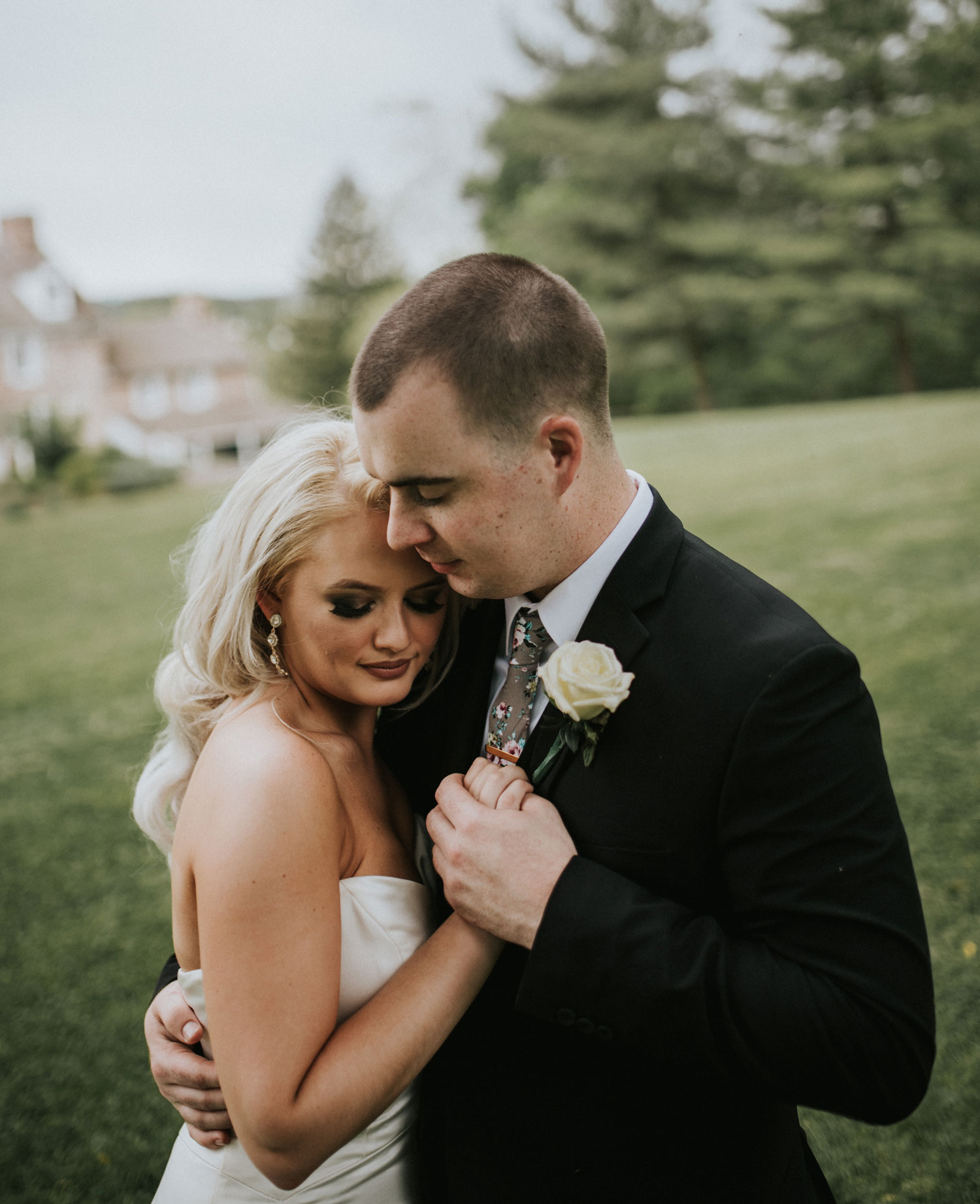 A surprise skirt for her gown just for the ceremony brought a wow-factor that her groom did not see coming. The personal vows that Alyssa & Aaron wrote to one another made it impossible not to cry. Their heartfelt ceremony had everyone reaching for a tissue, including the vendors on site. Between the trees in the apple orchard at John James Audubon Center, two became one with a love-filled celebration complete with a unique tree-planting ceremony. Every guest — along with the bride and groom! — continued weeping throughout the receiving line into cocktail hour as they embraced. People couldn't stop talking about how beautiful the ceremony was for the rest of the night, but that didn't stop the party from getting started. With joy and love abound, the celebration began just inside the doors of the barn. Guests were greeted with a pre-poured signature drink: The Twisted Shane Palmer, named after one of the groomsmen. It was time for everyone to relax, laugh, and have a good time.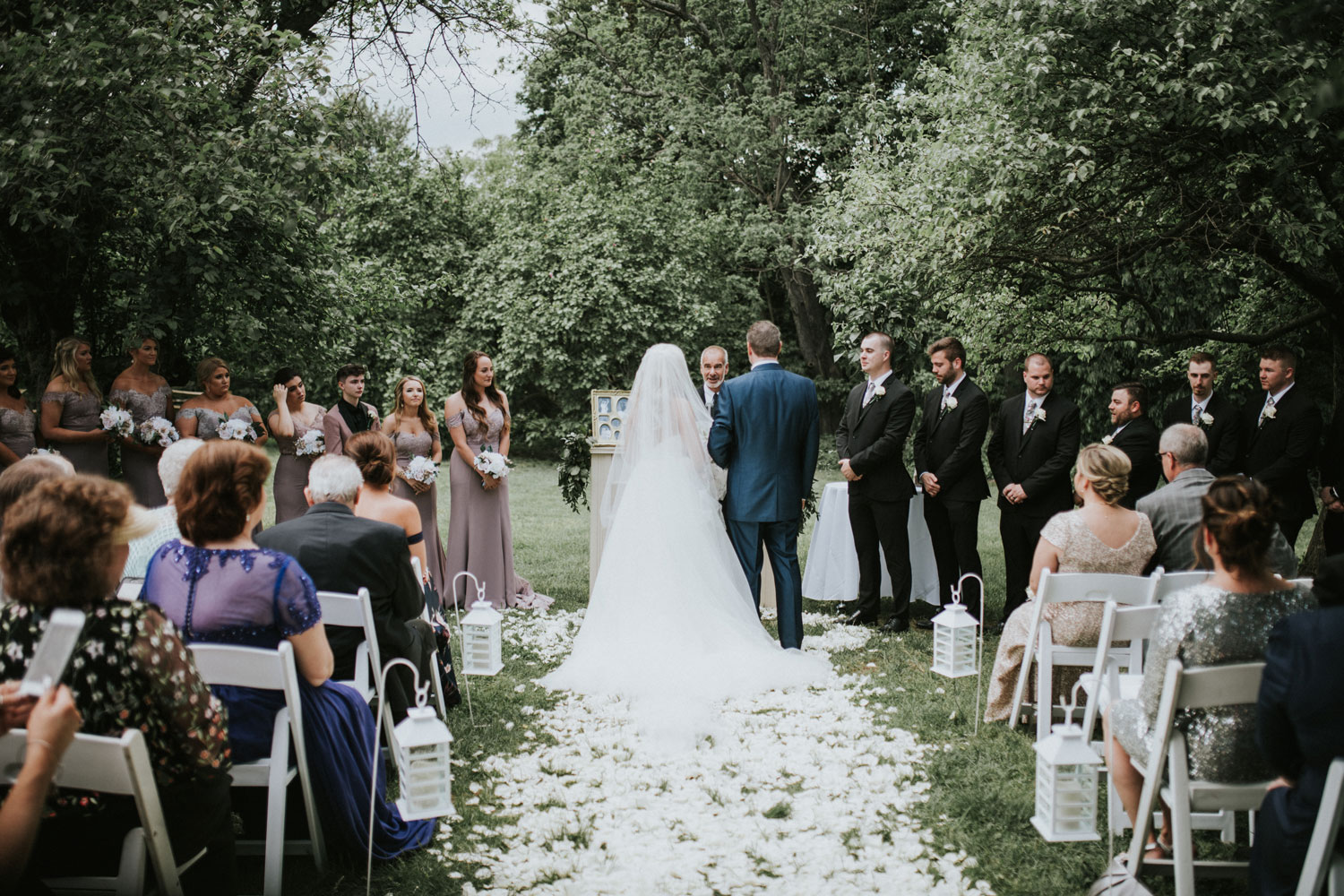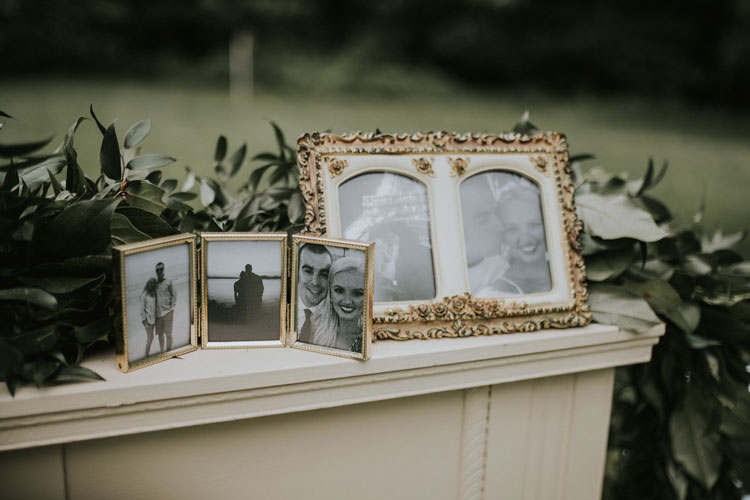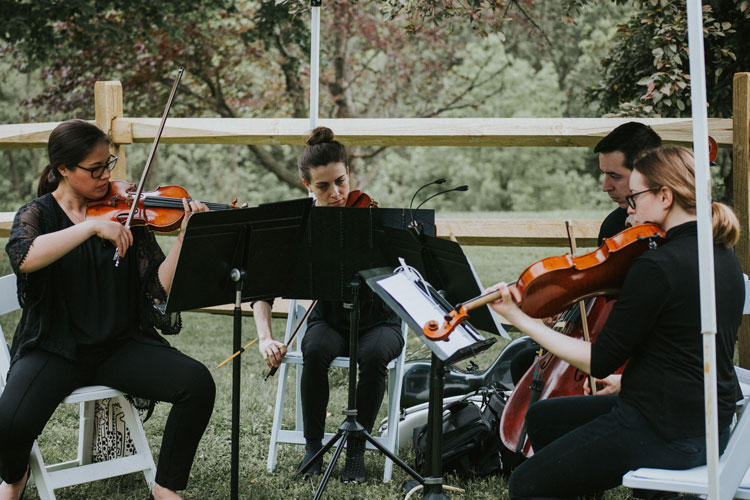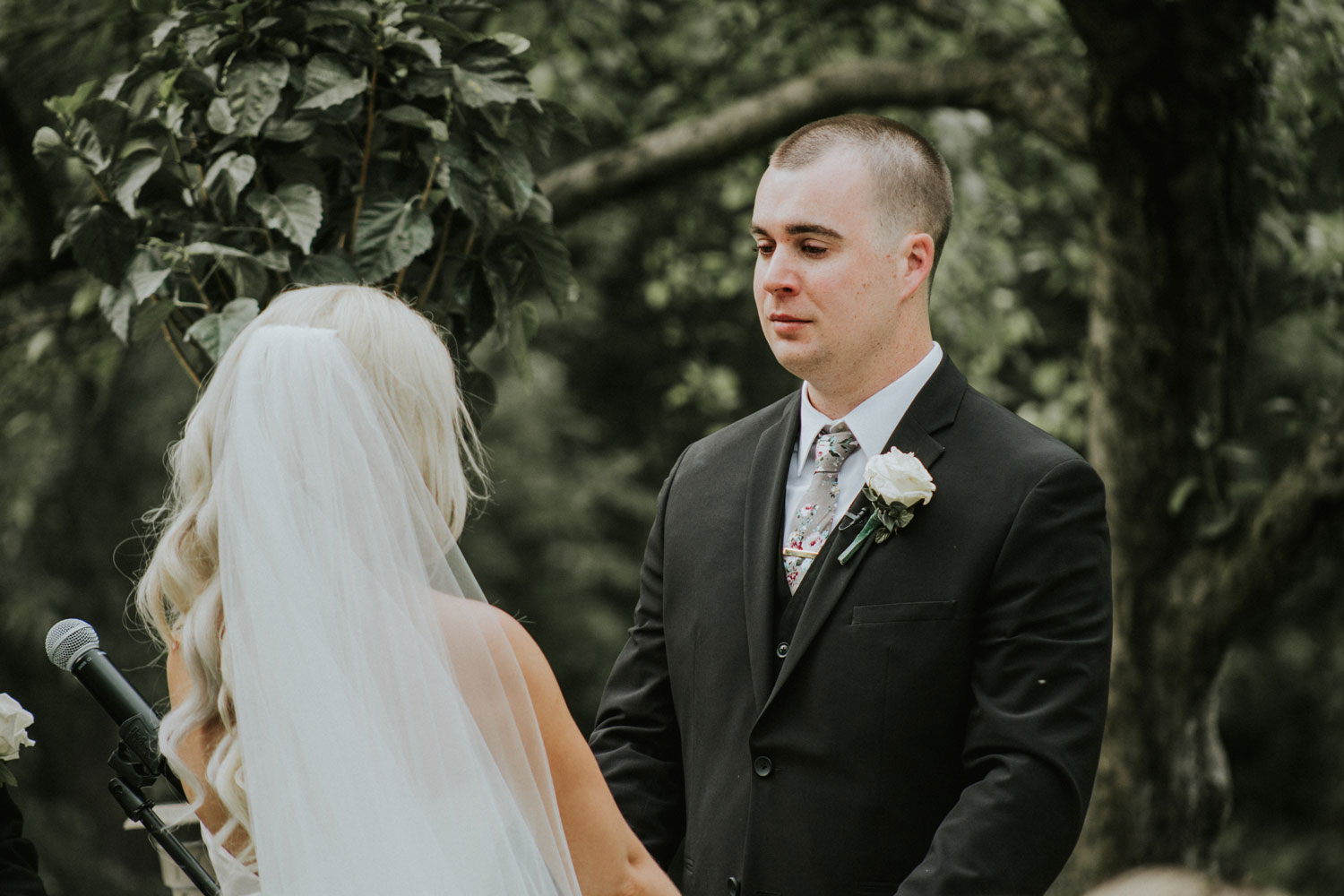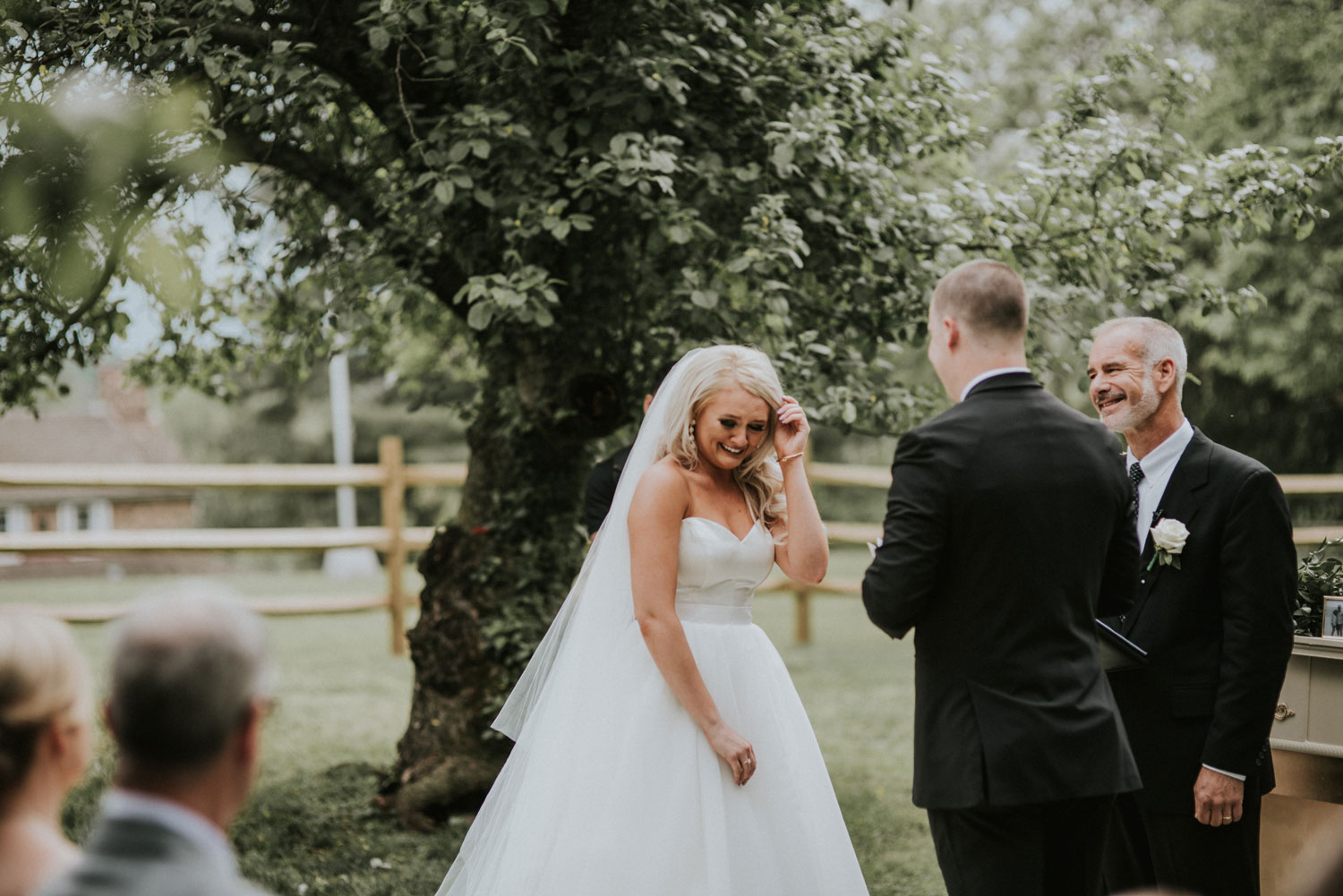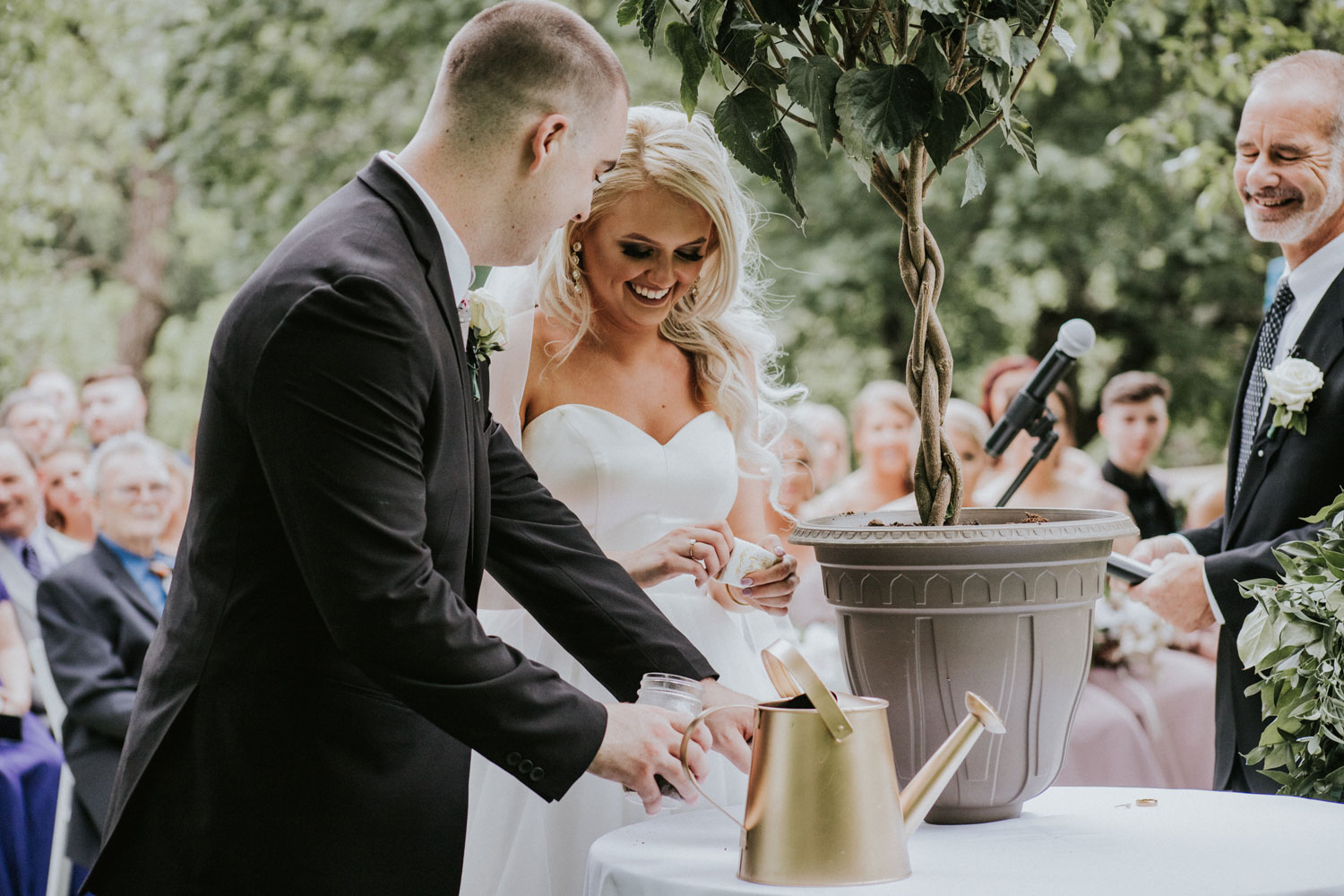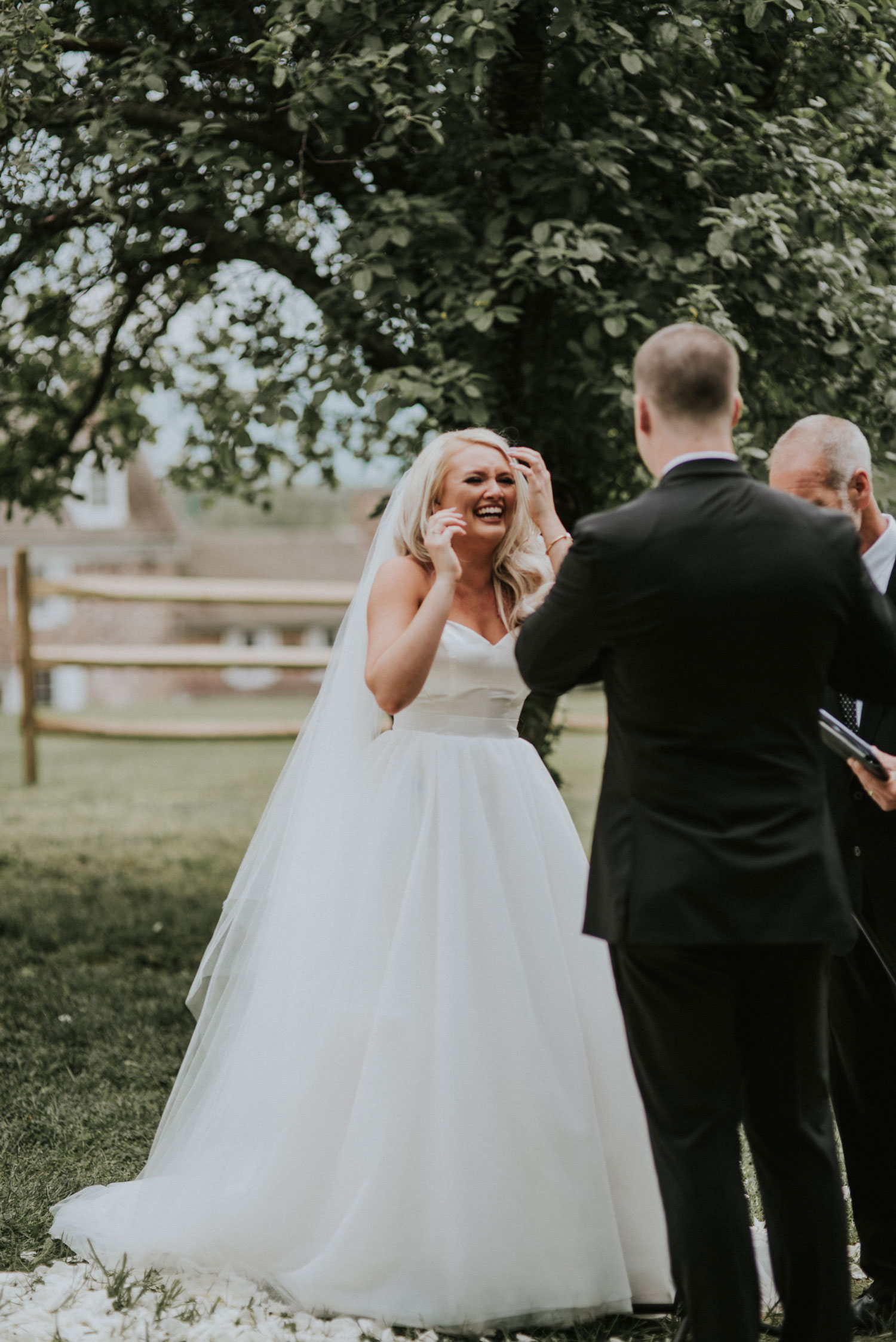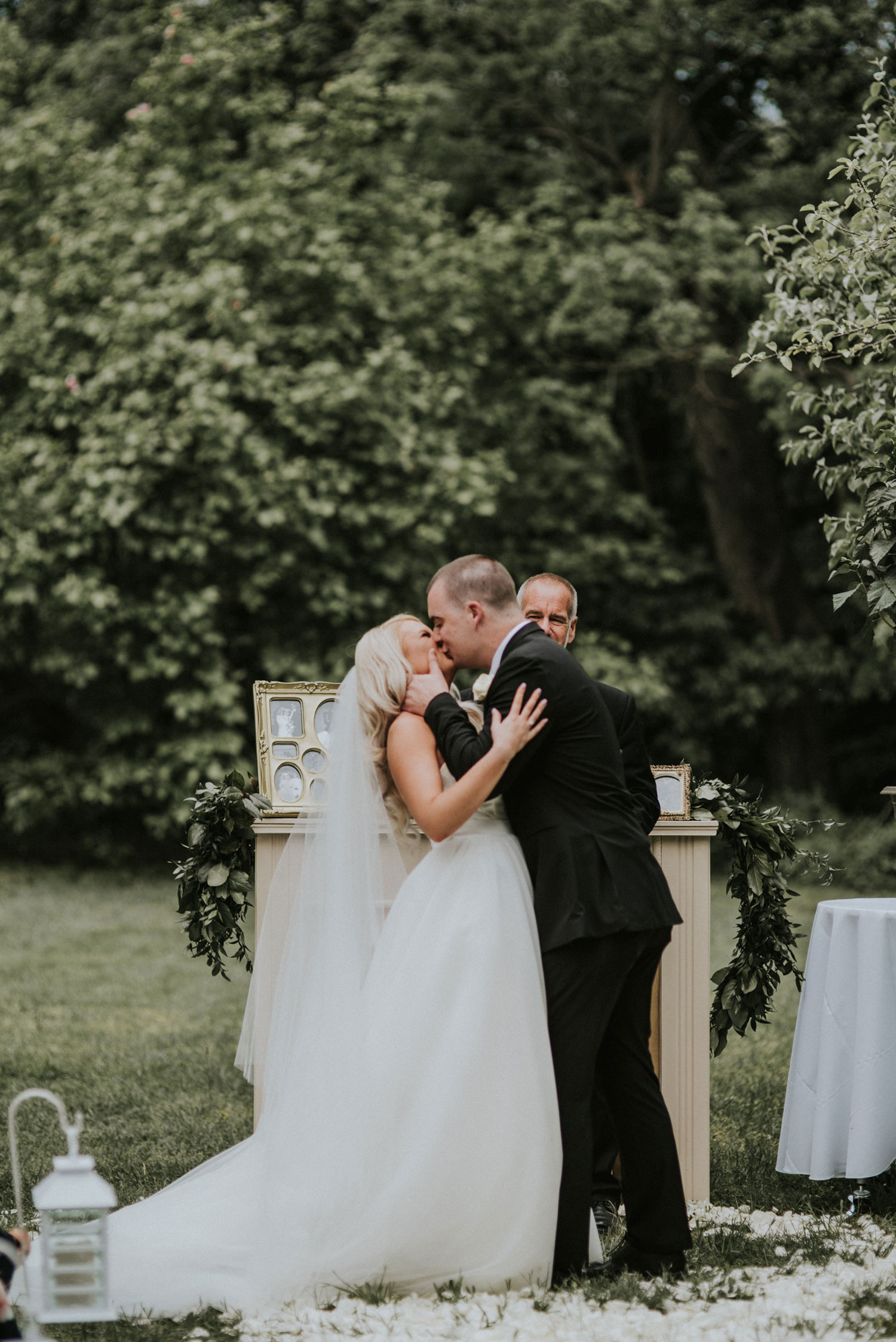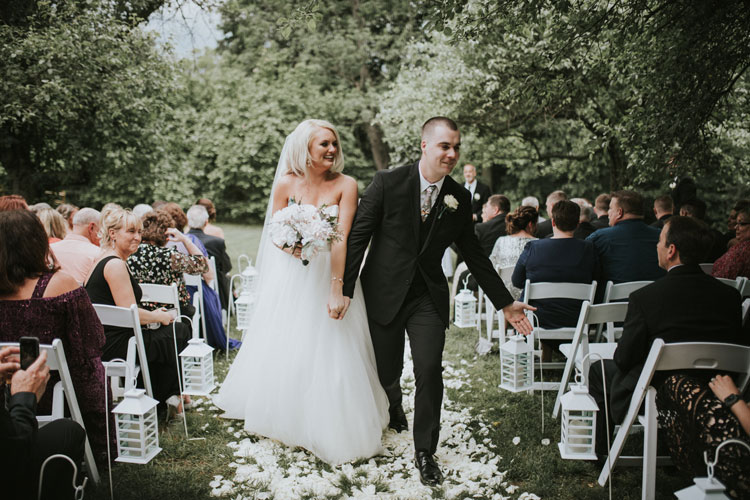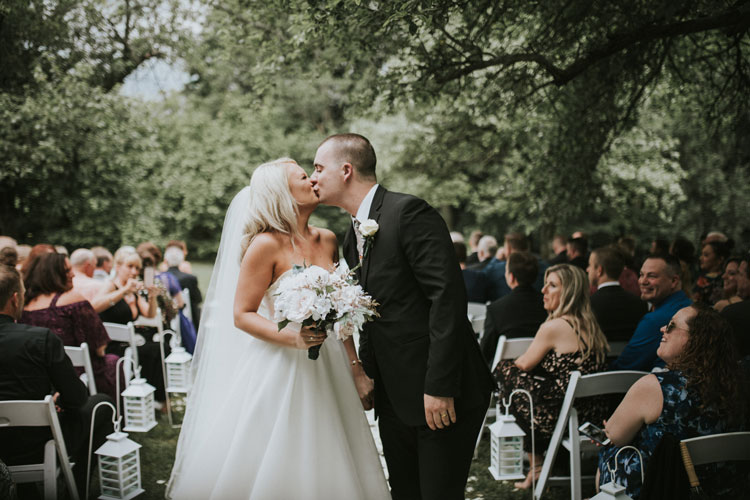 Glasses and hearts full, guests made their way into the reception space. Alyssa's vintage vision made for an elegant aesthetic inside the pavilion. Her antique finds paired perfectly with our brass candlesticks and vintage books, and we repurposed the bridesmaids' bouquets in the center of the tables. The sweetheart table was classicly beautiful, with a substantially decorated fireplace feature as their backdrop. Guests were in awe of the setup, and we couldn't be more thrilled with how everything came together. When we had our decor drop-off meeting with Alyssa a few days earlier, we'd be lying if we said we weren't a little nervous about the amount of "stuff" we were working with — but once setup was complete, every item she curated for her wedding day came together into a timeless and romantic atmosphere.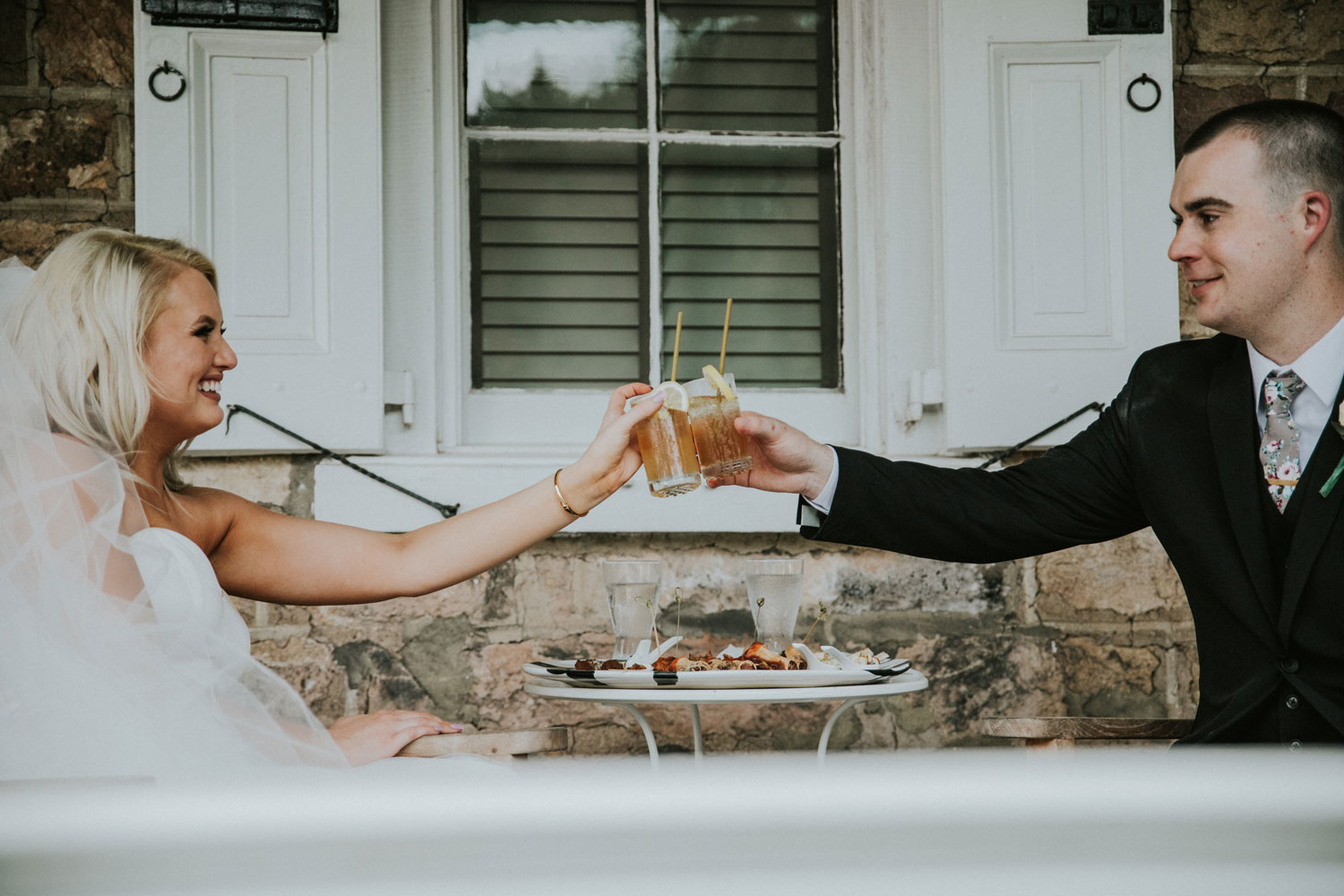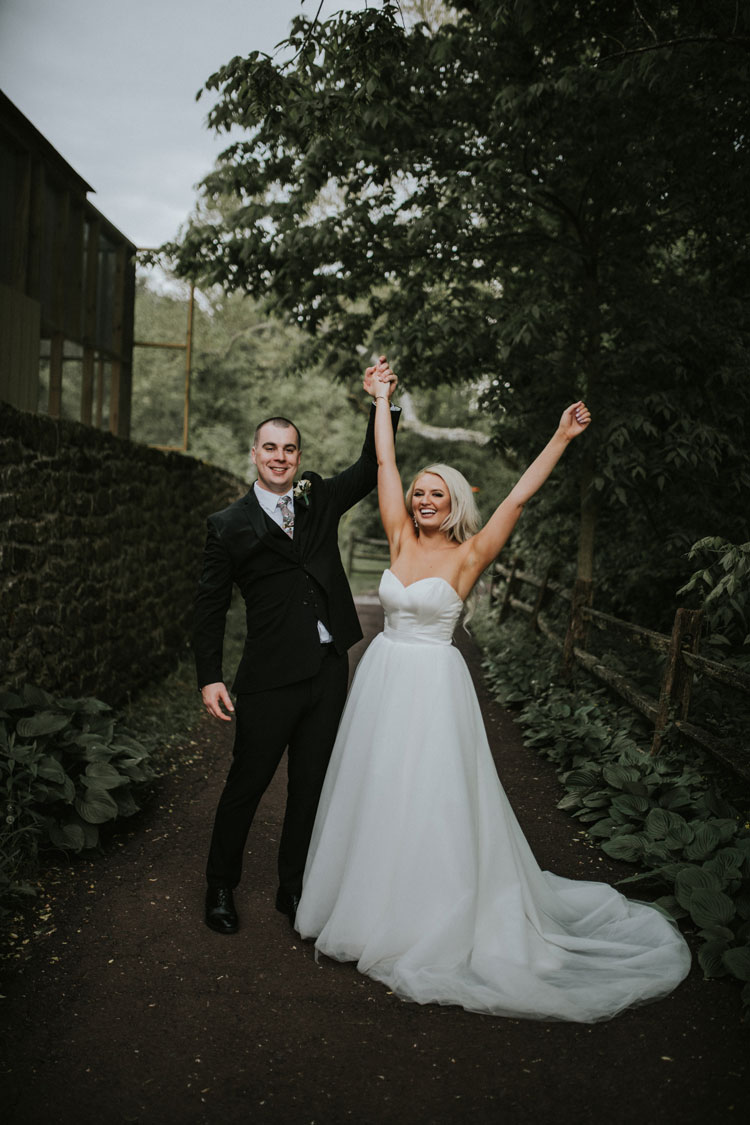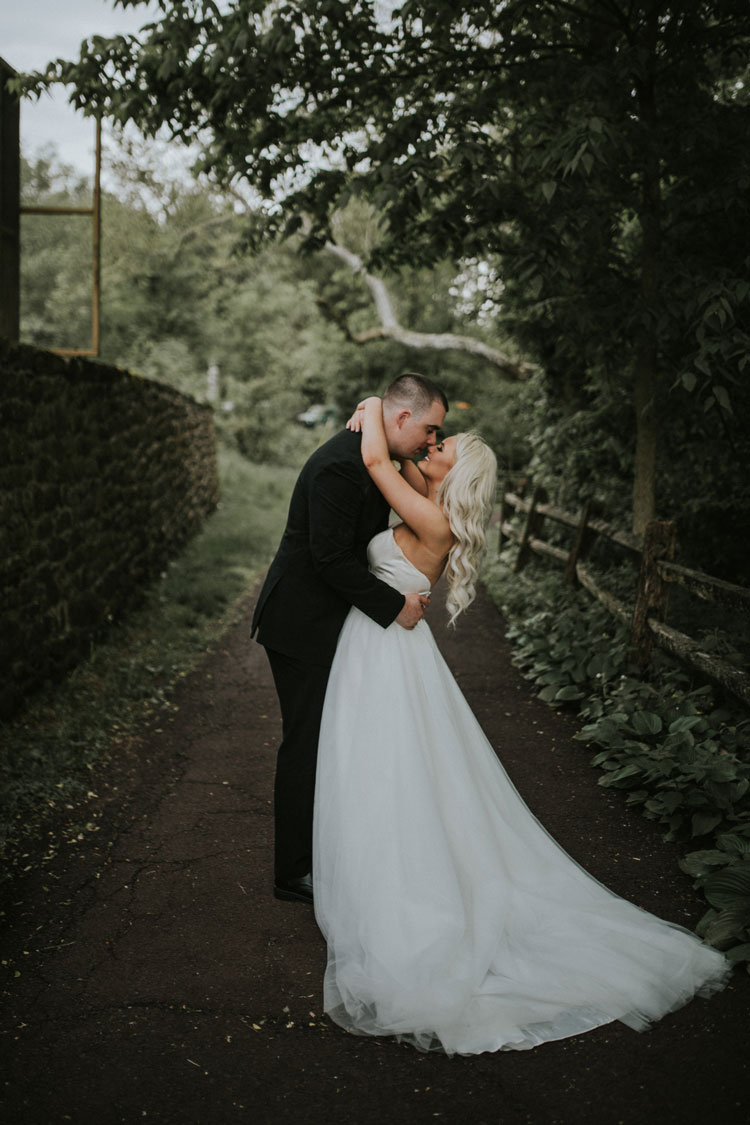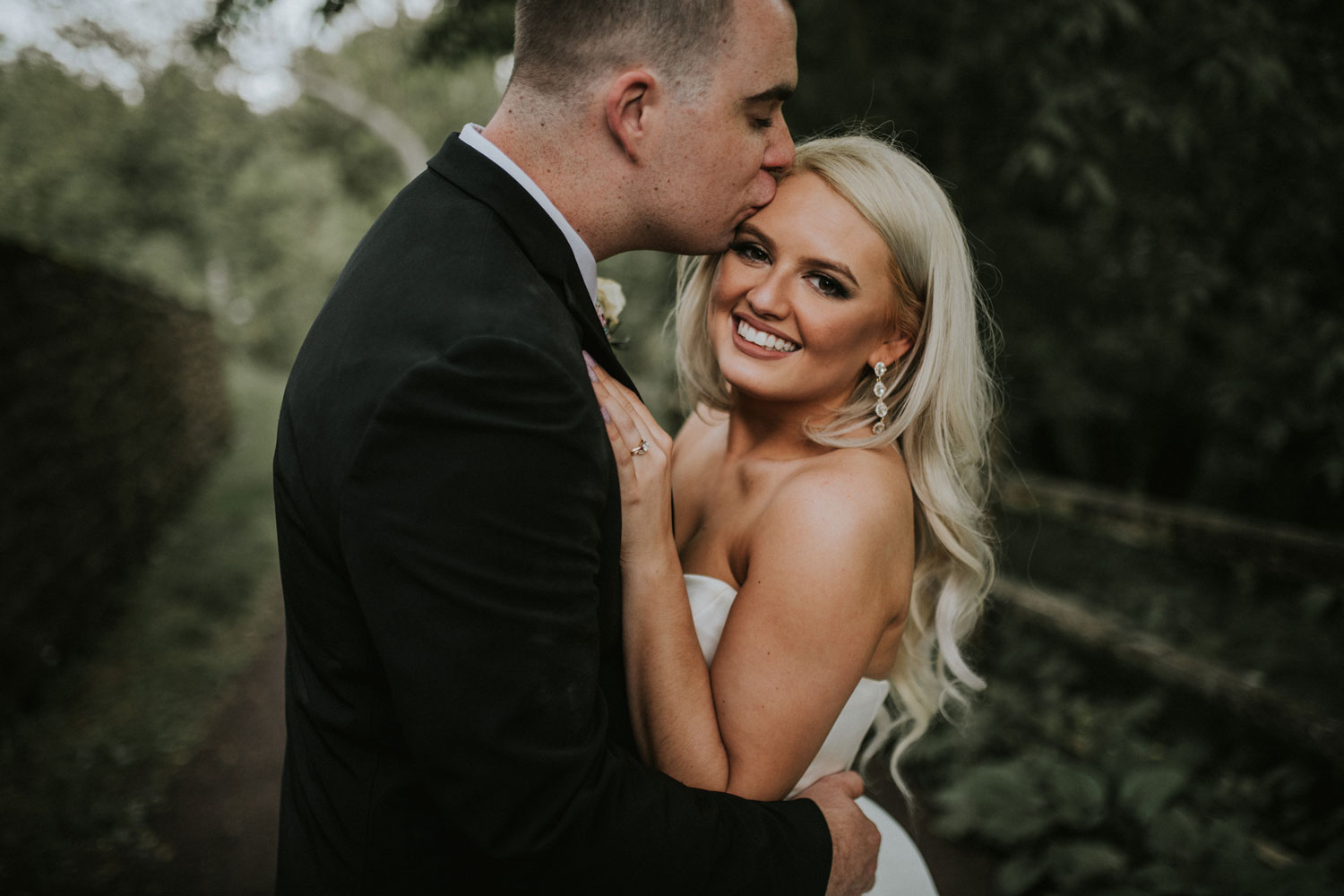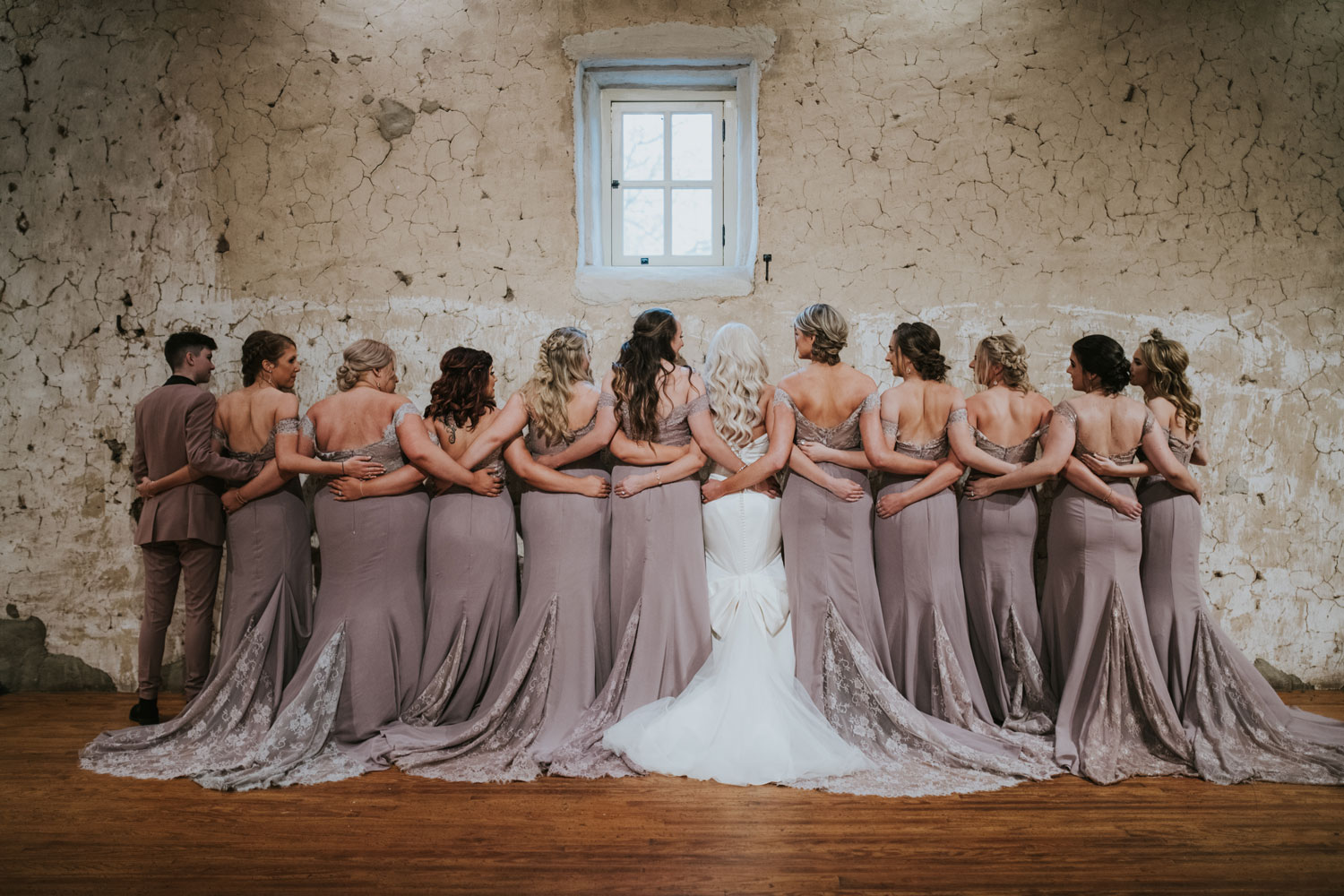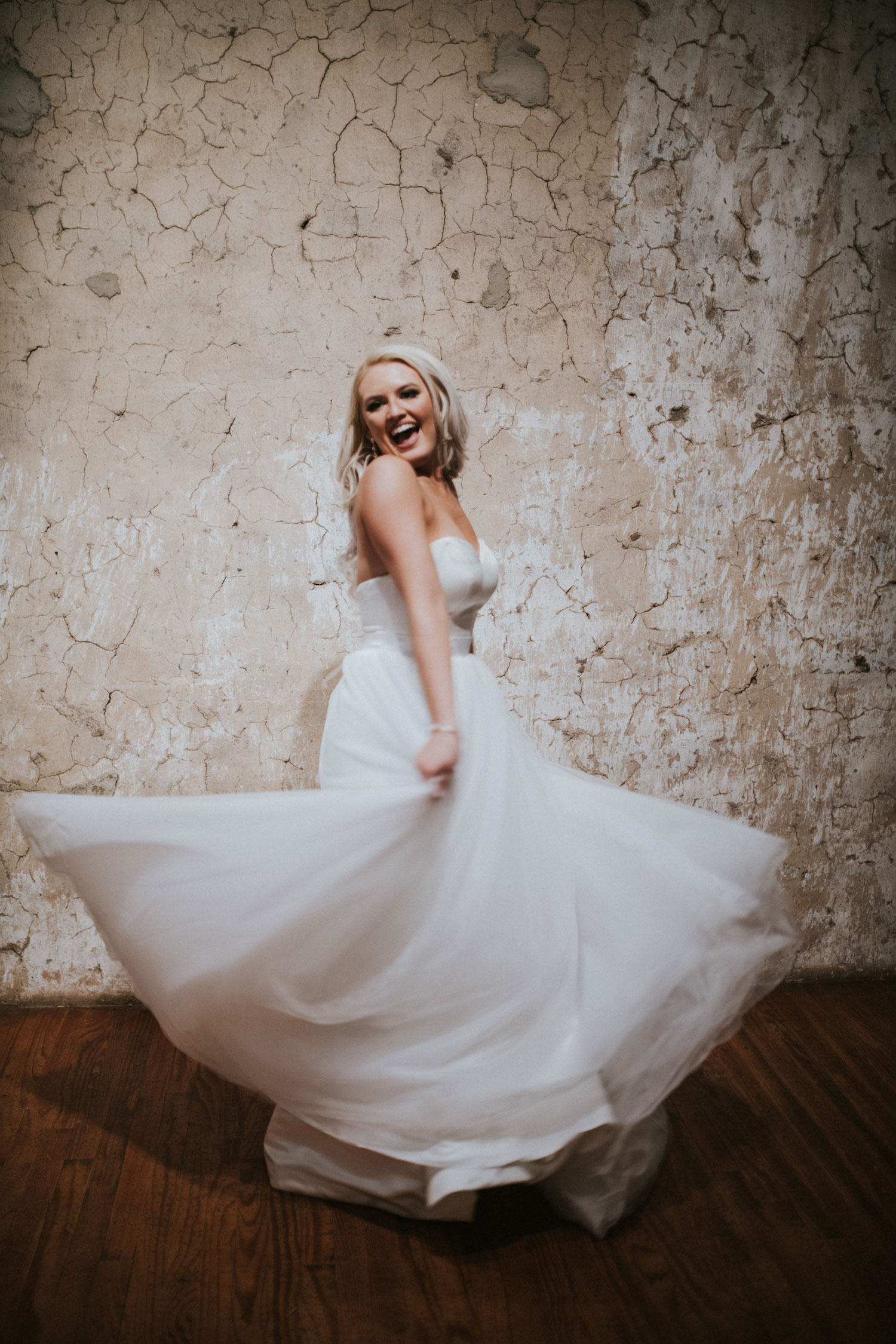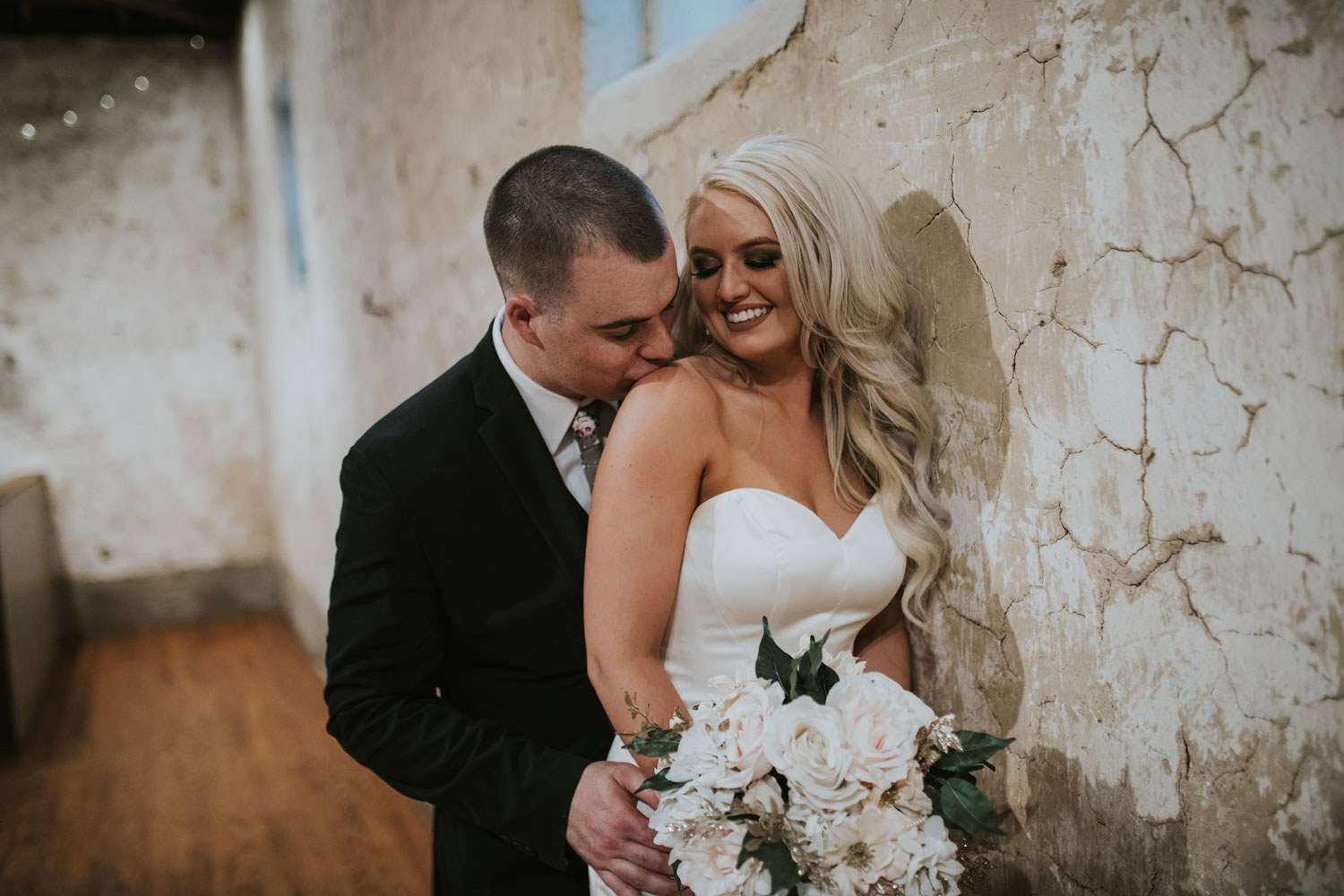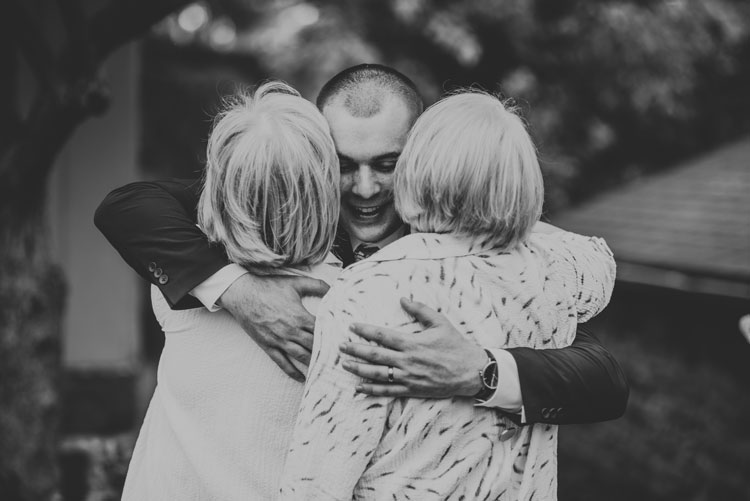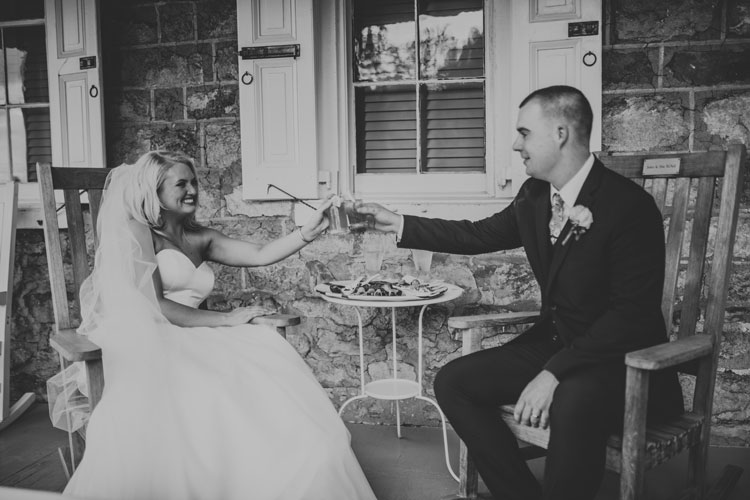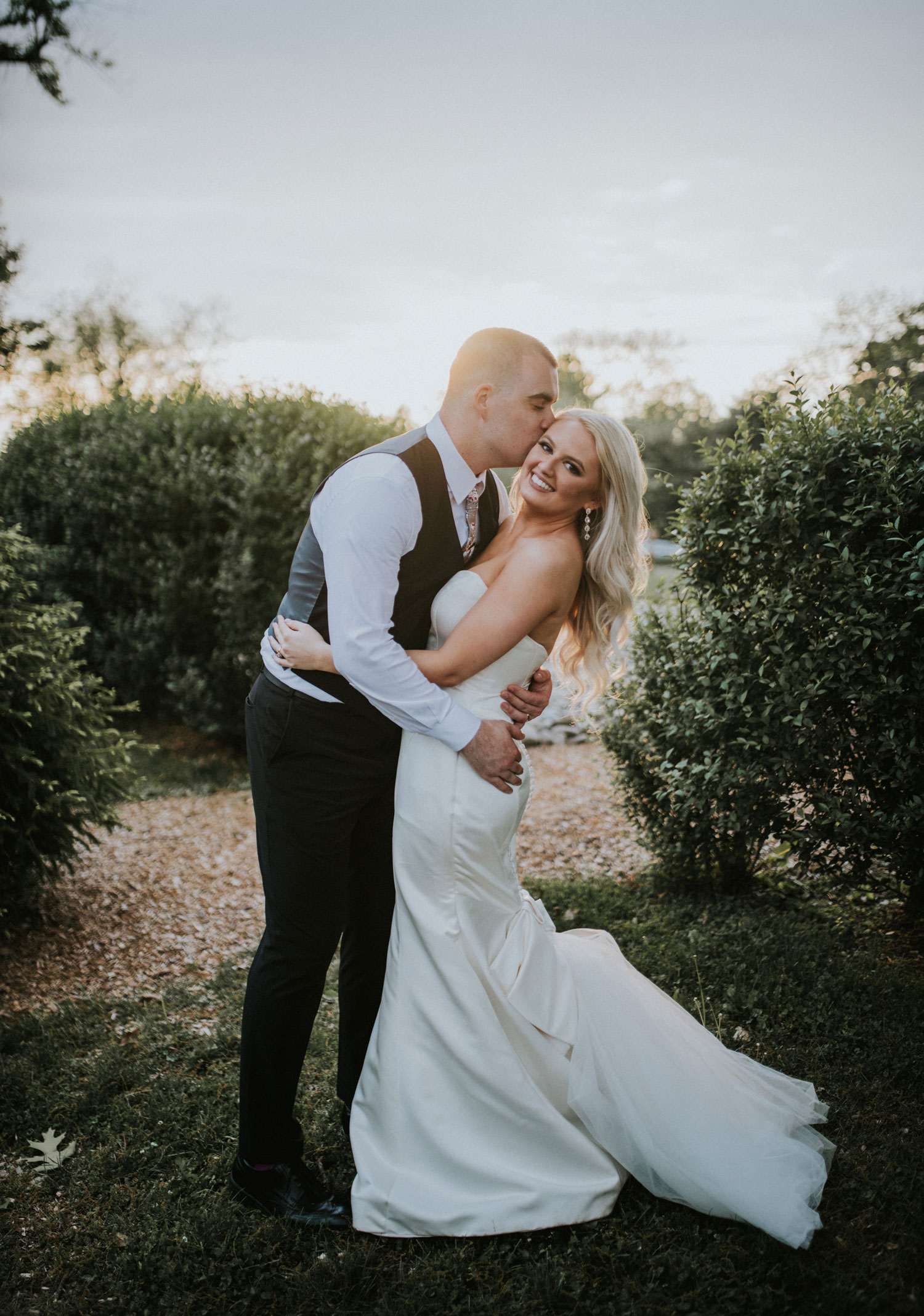 Guests loved the unique centerpieces and little details Alyssa spent so much time cultivating. With some very fun introductions, the newlyweds and wedding party joined their closest family and friends in the pavilion. After a wonderful dinner service, a few tear-jerking toasts, and parent dances that would melt your heart, DJ Harry opened up the dance floor and everyone was on their feet. The New Mr. & Mrs. Kintsche were surrounded by their loved ones in one of the most entertaining receptions we have ever seen. Everyone took their turn at the center of the dancefloor, and the excitement didn't let up until the very last dance. Guests were invited to continue the party at a nearby casino resort, and they were taken away in school buses to the next destination. Alyssa & Aaron had a night to remember, and we are so honored that we got to help make it happen. Not only do these two know how to party, but they are so in love with one another that it made our whole team well up with tears. We'll always remember this wedding and be grateful to the Kintsches for including us on their vendor list.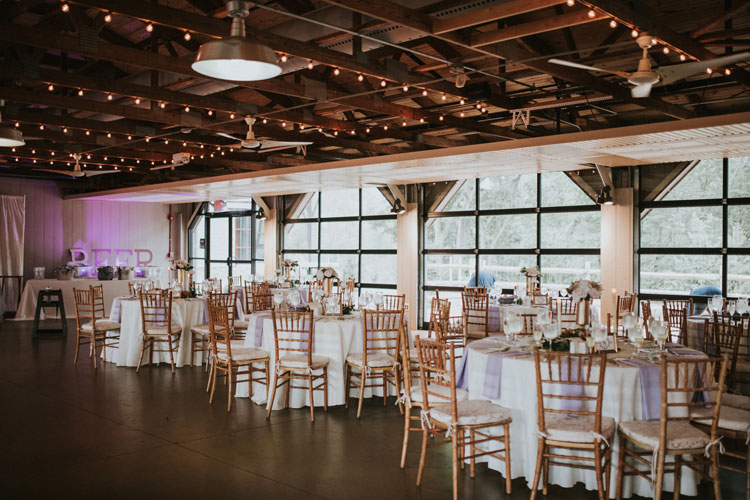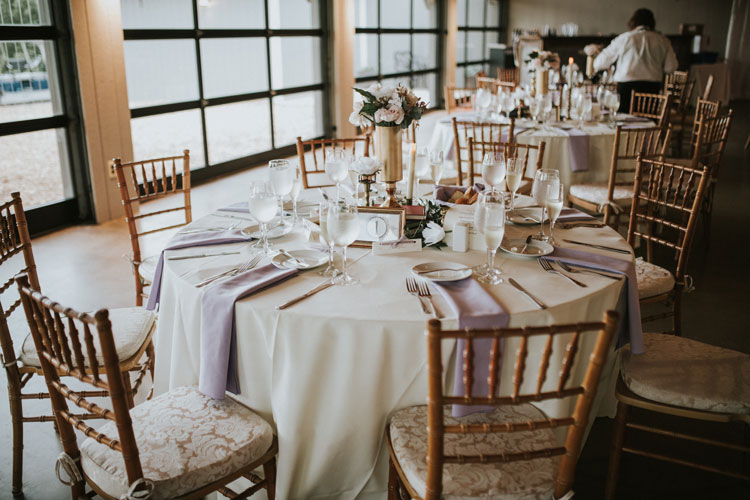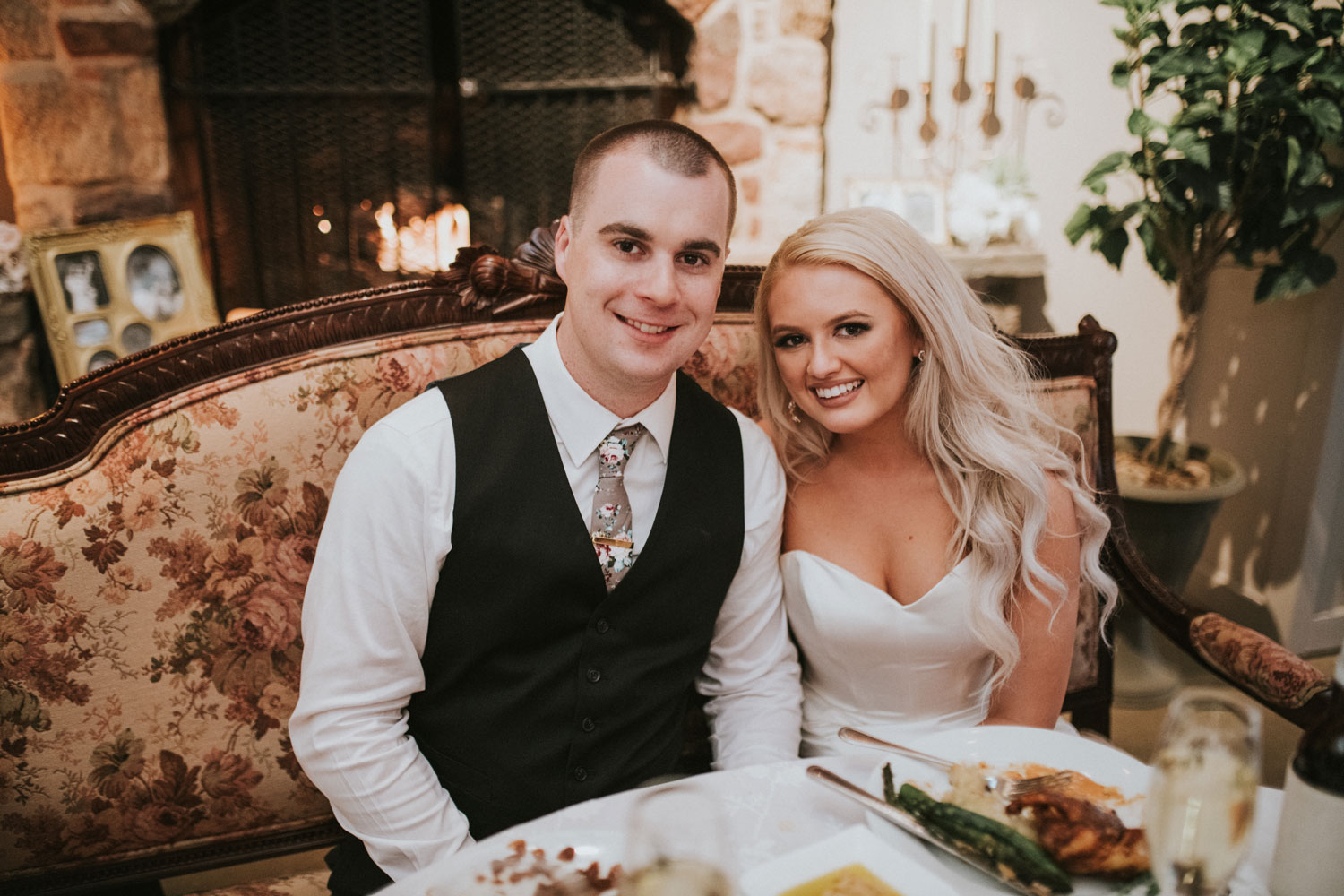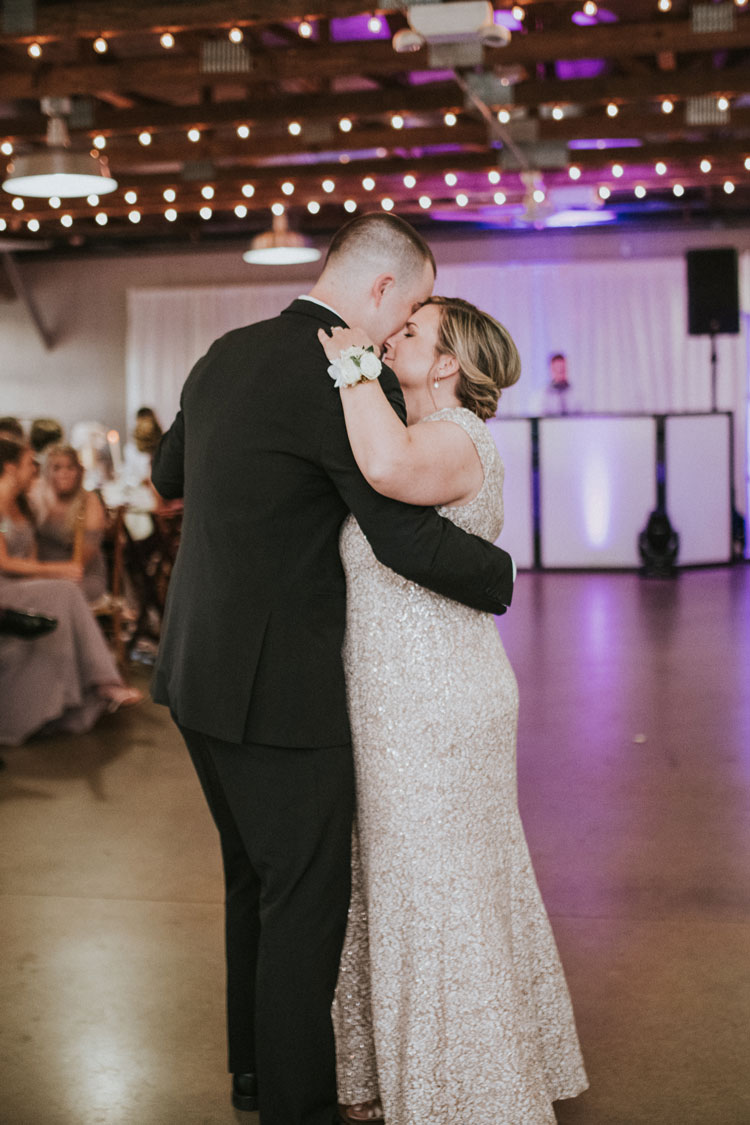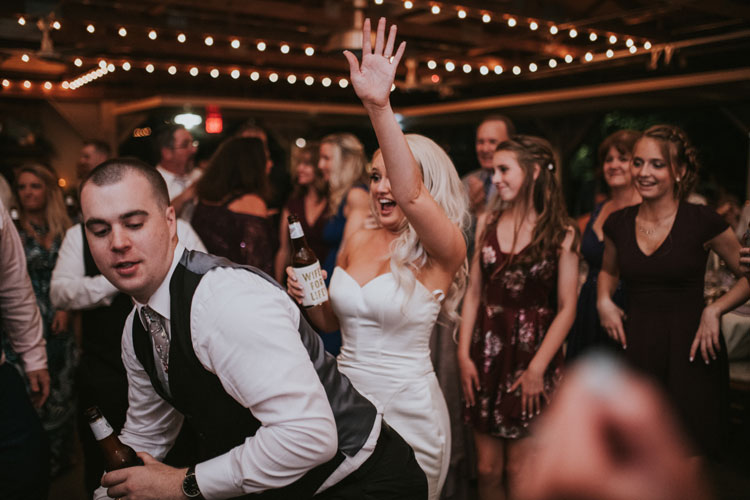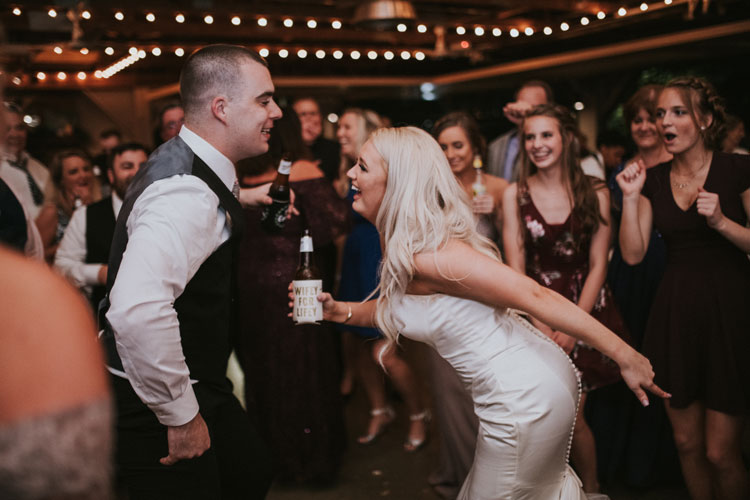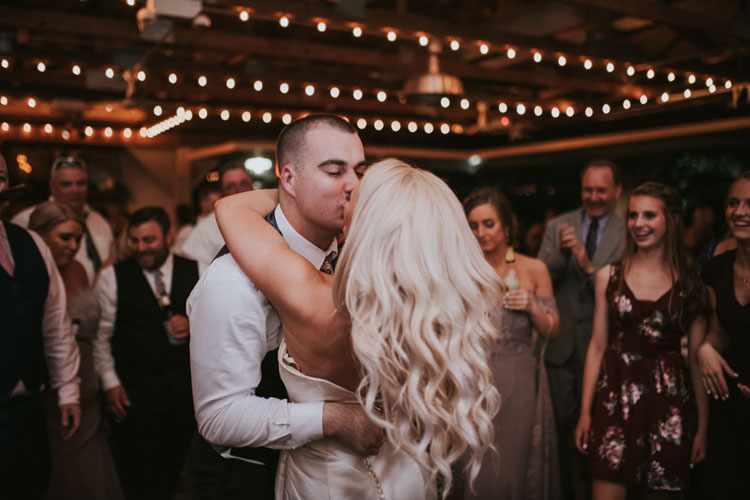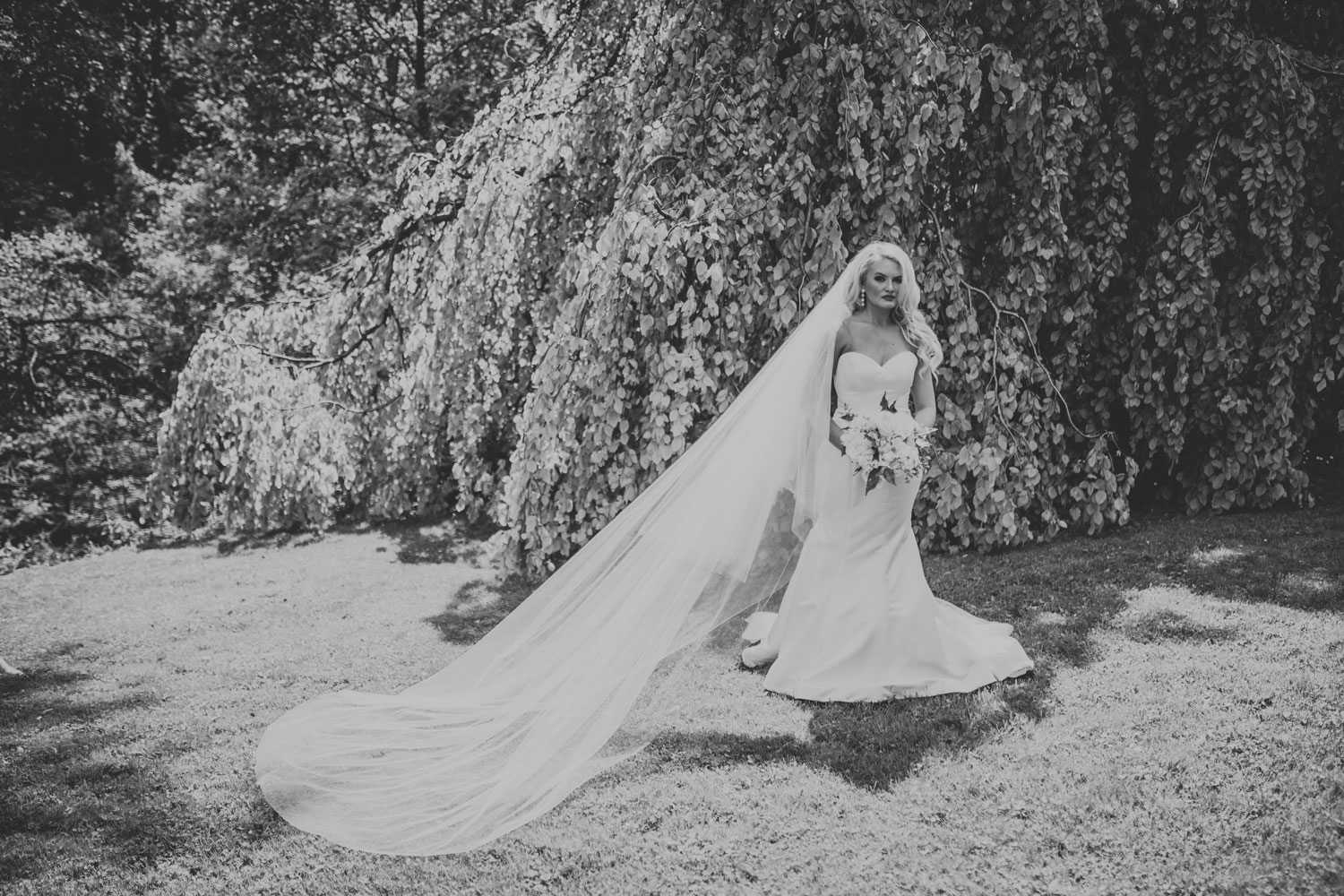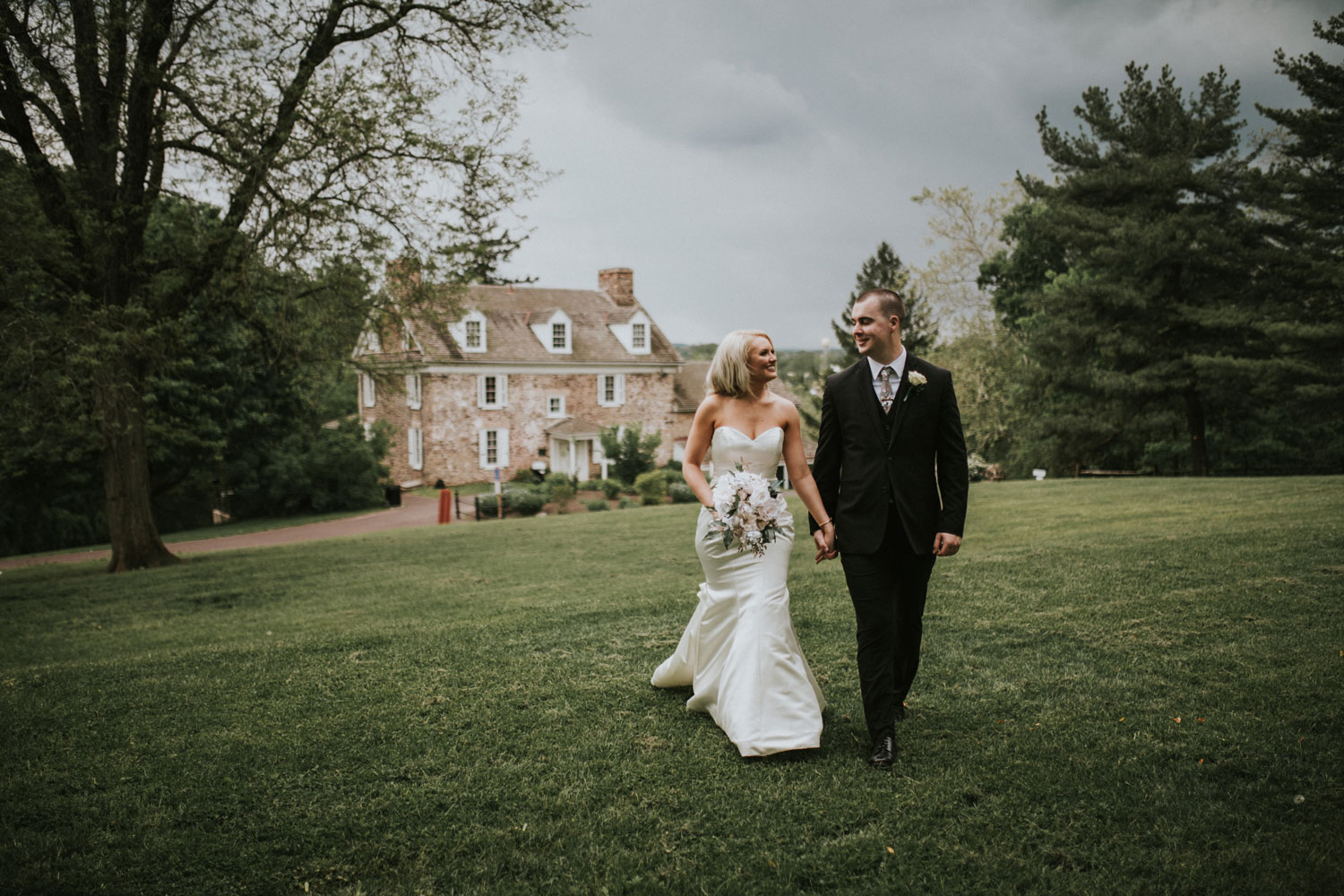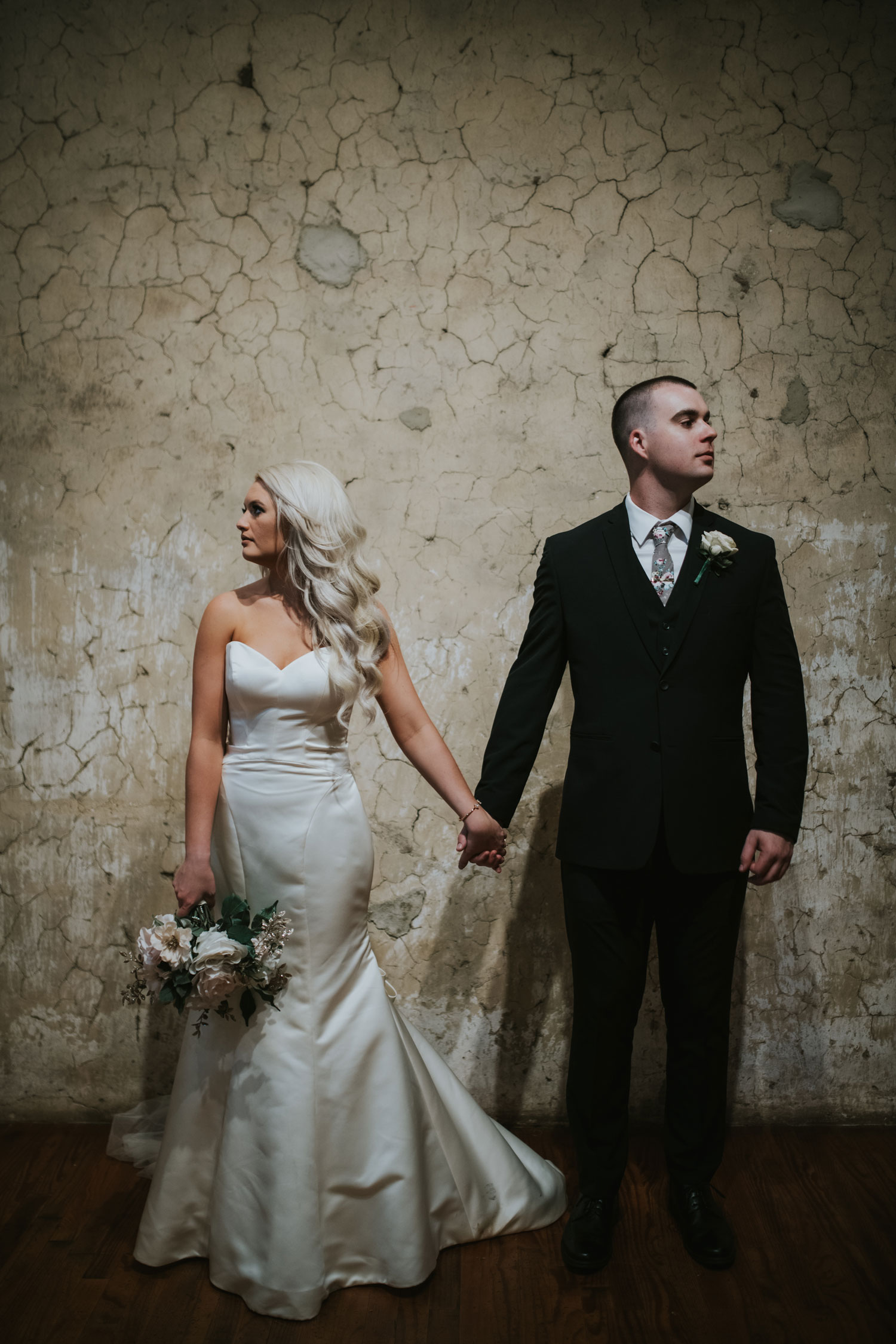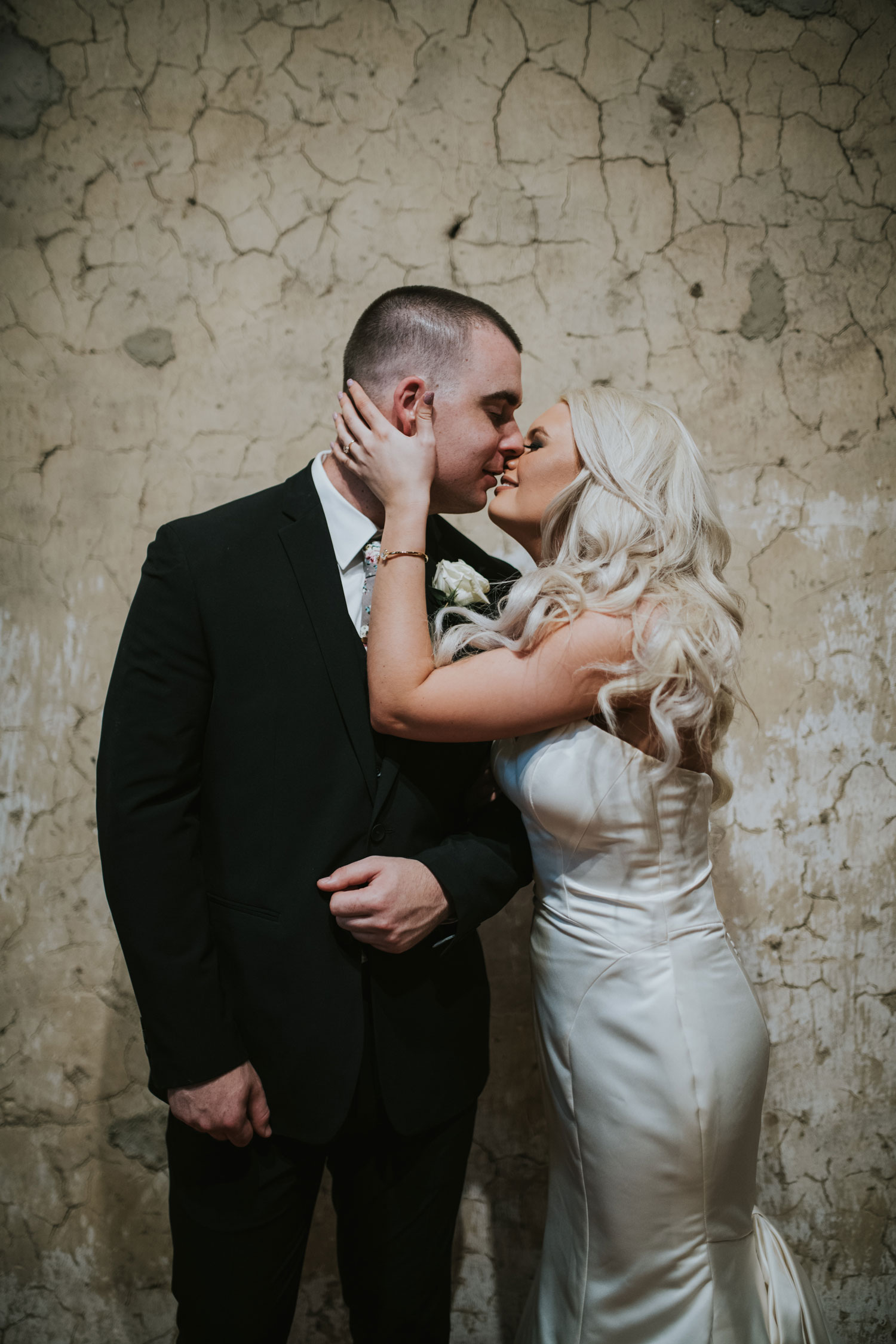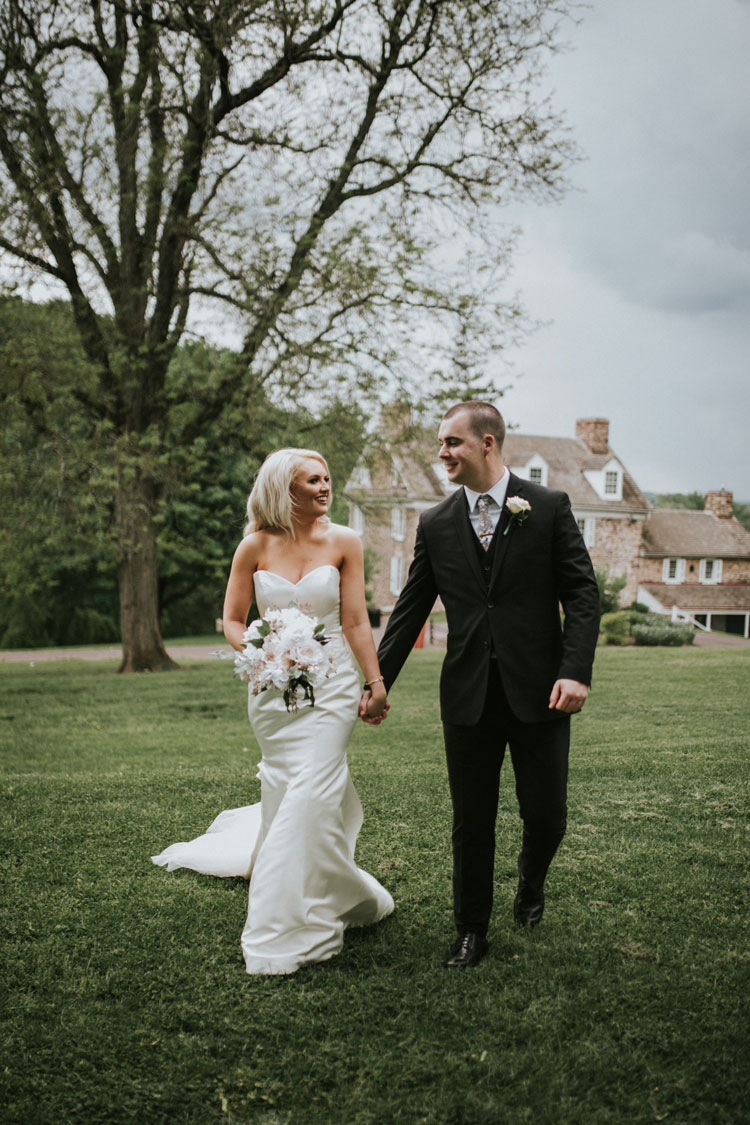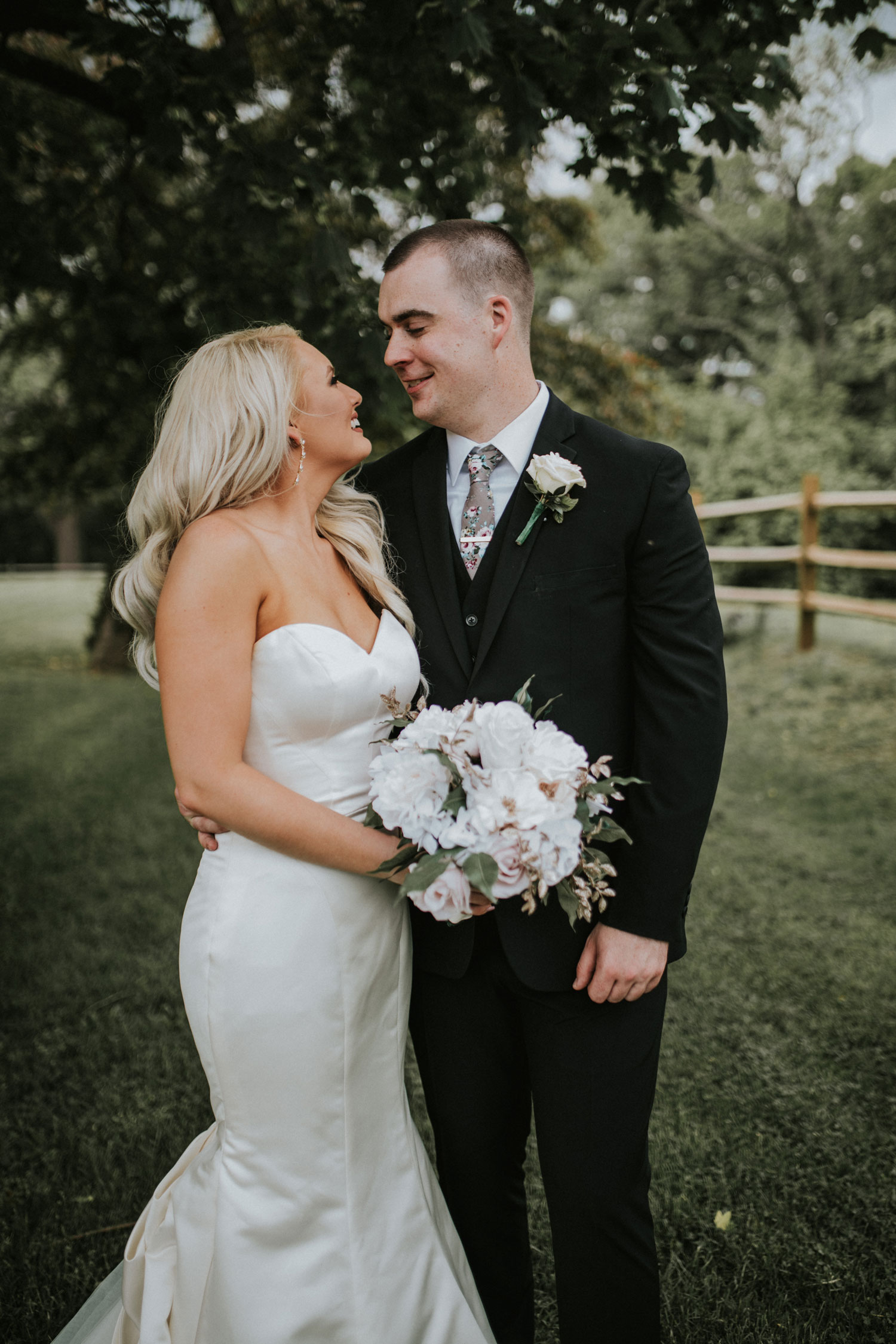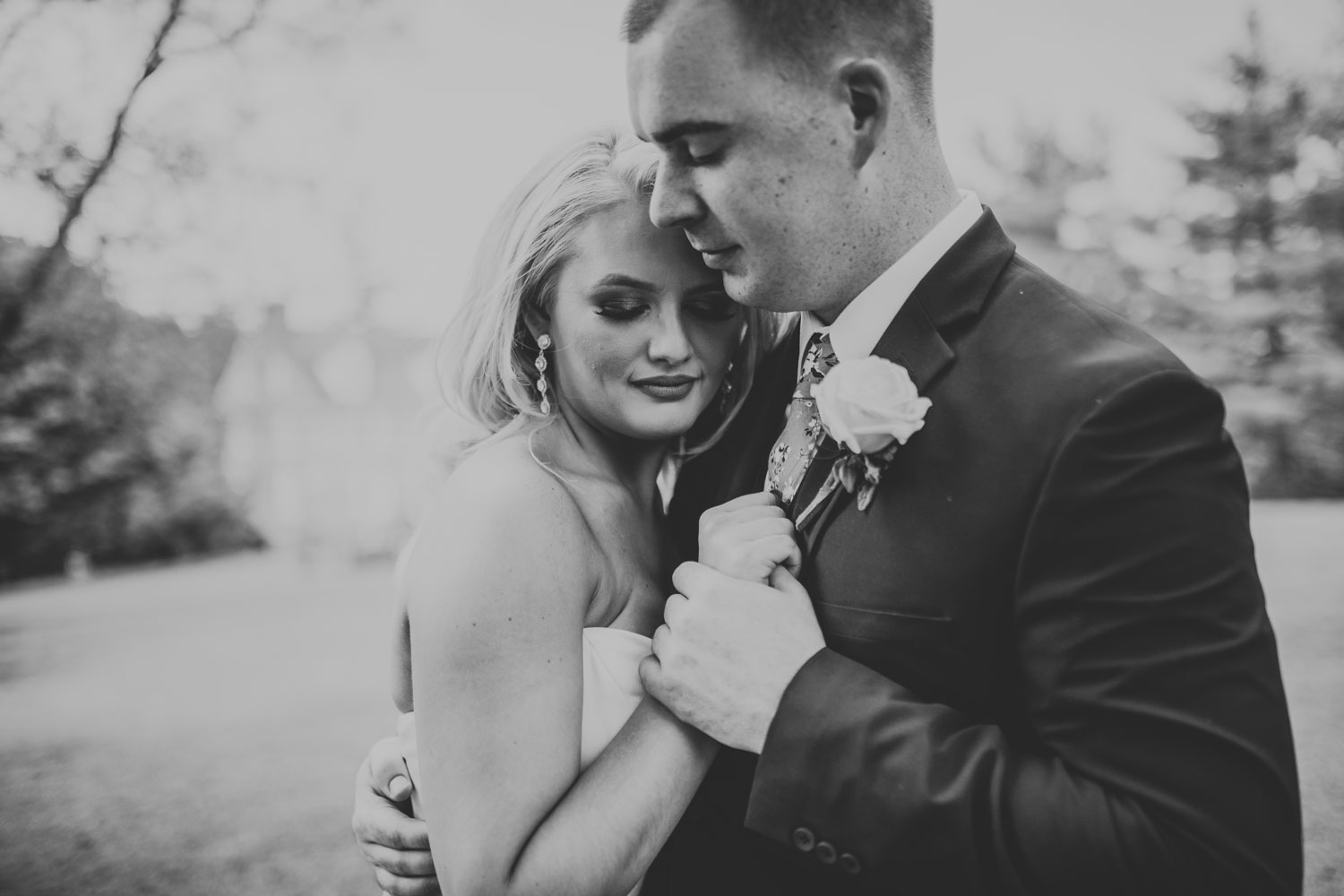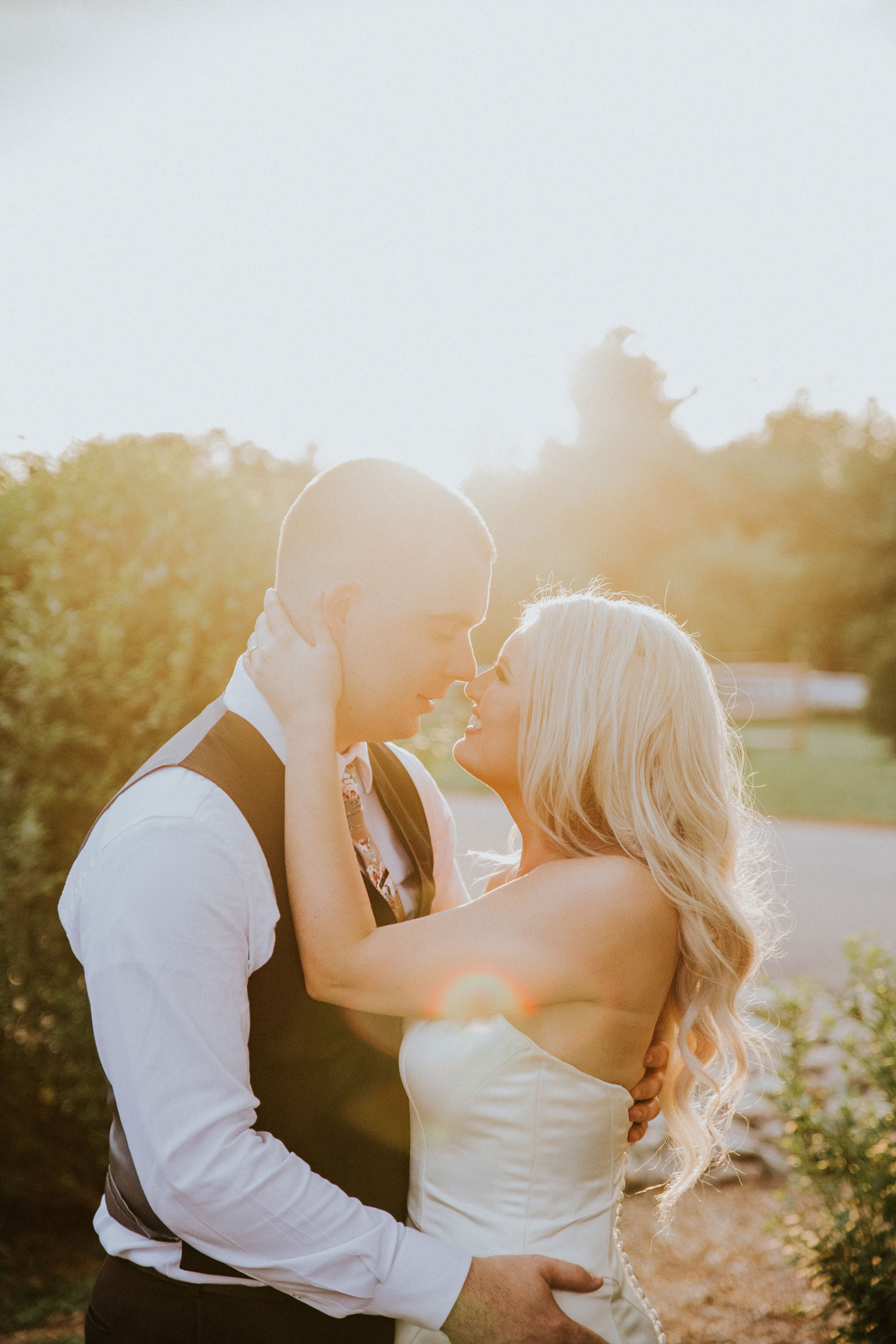 ---
From the couple:
"Amy was our wedding planner. From the first meeting, she was so easy to talk to, quick to respond, and knew all the right things to ask. She is simply phenomenal. I started planning my wedding 2 years beforehand, I was ambitious in all the projects I was going to complete before my wedding. As the day approached and things became more hectic (weddings are super stressful), Amy would always be there to take on whatever project was making me feel overwhelmed. By the end, she was taking care of everything! She made absolutely stunning handmade wedding invitations, taking my vision and executing it better than I could have ever imagined. She worked with me on all my decor, giving me ideas as well as making my ideas come to life. She genuinely cared about every single detail and personalized our day any way she could! She is so creative, making every detail simply perfect. May 10, 2019 was the best day of our lives. It could not have been any more perfect. Amy and her team of assistants were absolutely amazing. They talked me down when it was drizzling minutes before my outdoor ceremony, they set up all my décor exactly how I wanted, including 24,000 rose petals, which they diligently placed going down the aisle just minutes before the ceremony, and so much more. They took away every ounce of stress the day of and handled everything on our behalf. Our day was beautiful, wonderful, and full of love. Amy was such a blessing to have on our wedding day."
- Alyssa + Aaron
Our Provided Services

Planning & vendor coordination

Formal invitation & sign calligraphy

Ceremony & reception design & styling

Day-of coordination & Decor Rentals

Vendors

Vendors
---