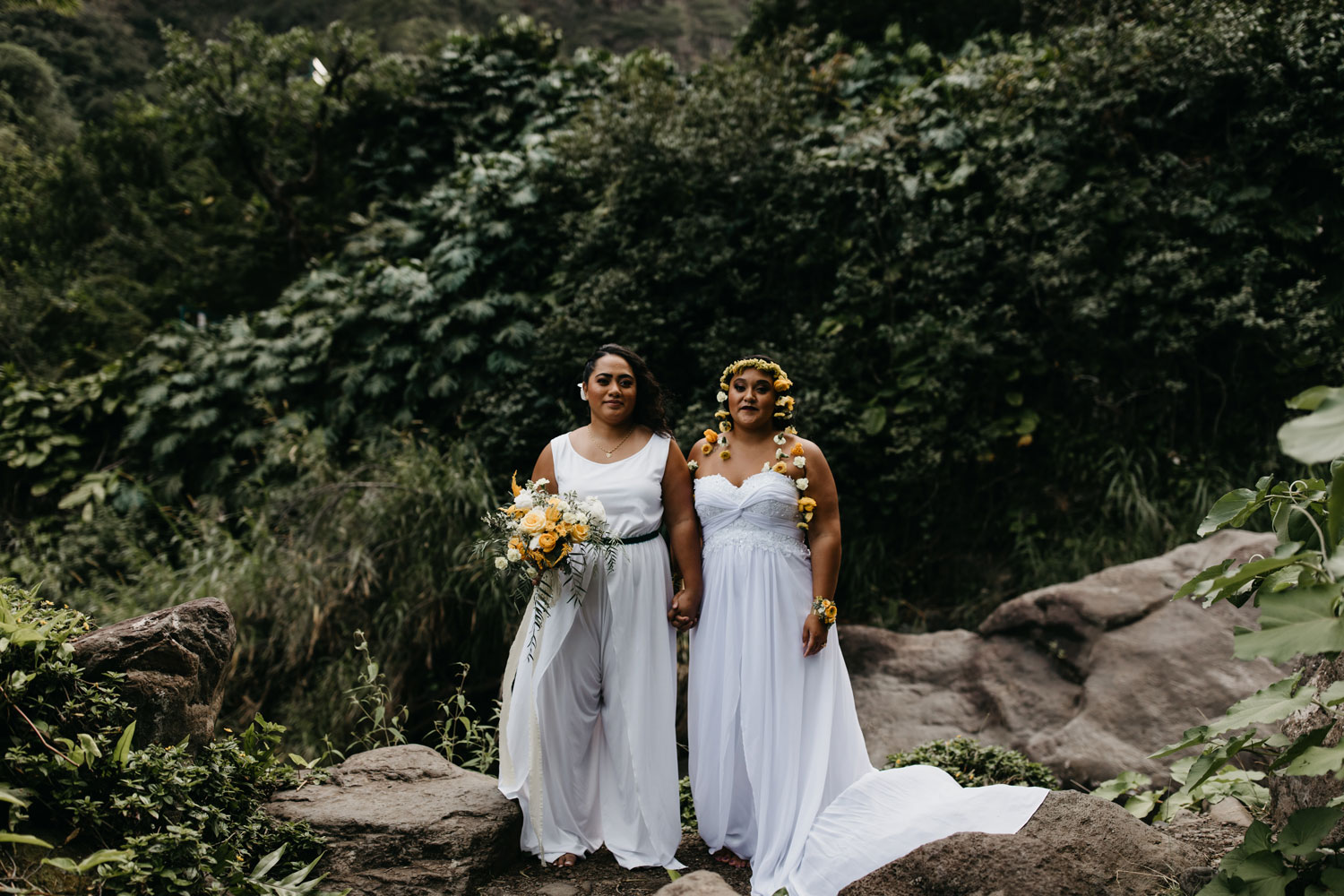 They say, "When you do what you love, you never work a day in your life". Actually, it's the opposite — you never stop! When we were planning our family vacation to Maui, I knew I had to take a little bit of time to pull together a shoot. How could I pass up the opportunity of two beautiful Hawaiians in love with a jungle as their backdrop? The team I assembled was amazing, and each one of these vendors helped to bring my vision to life.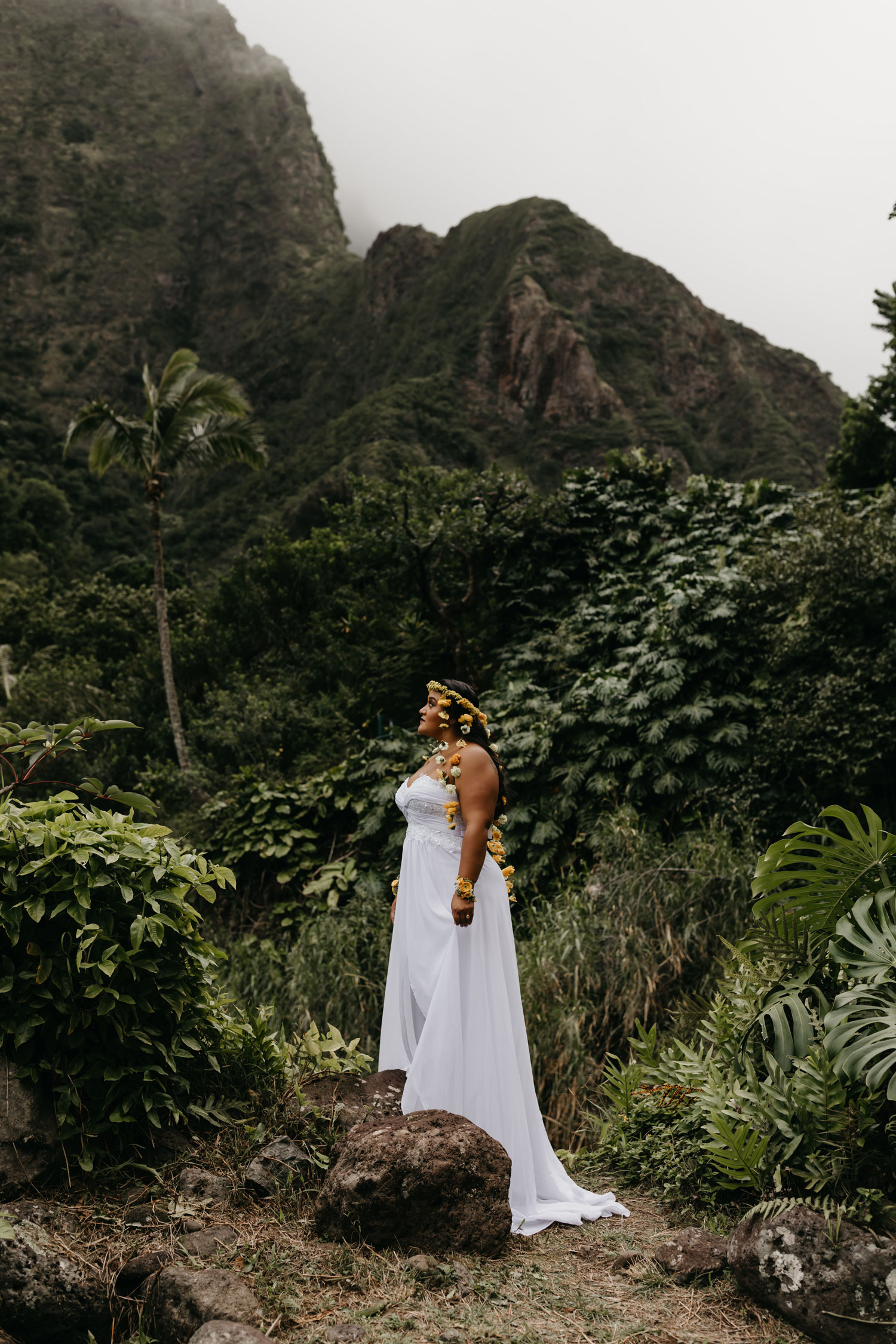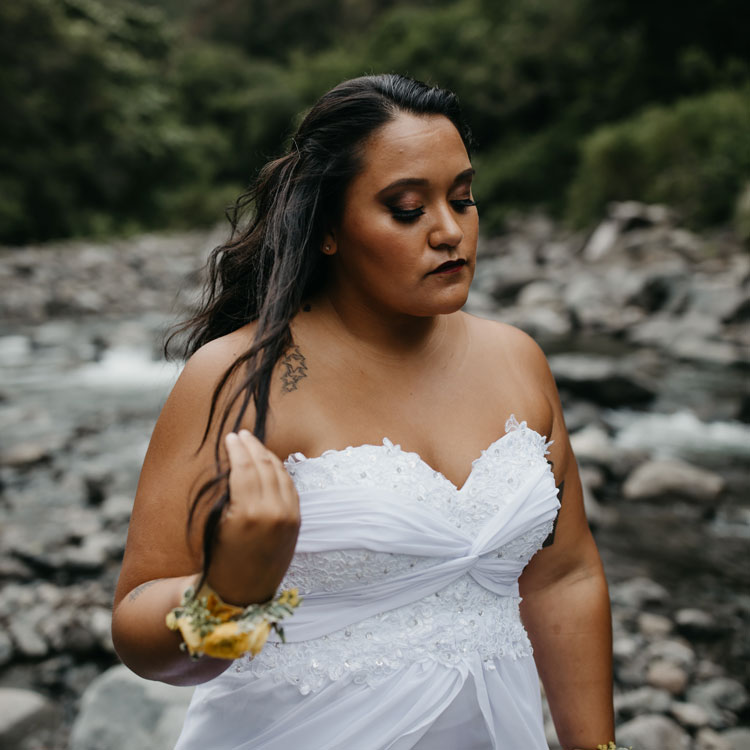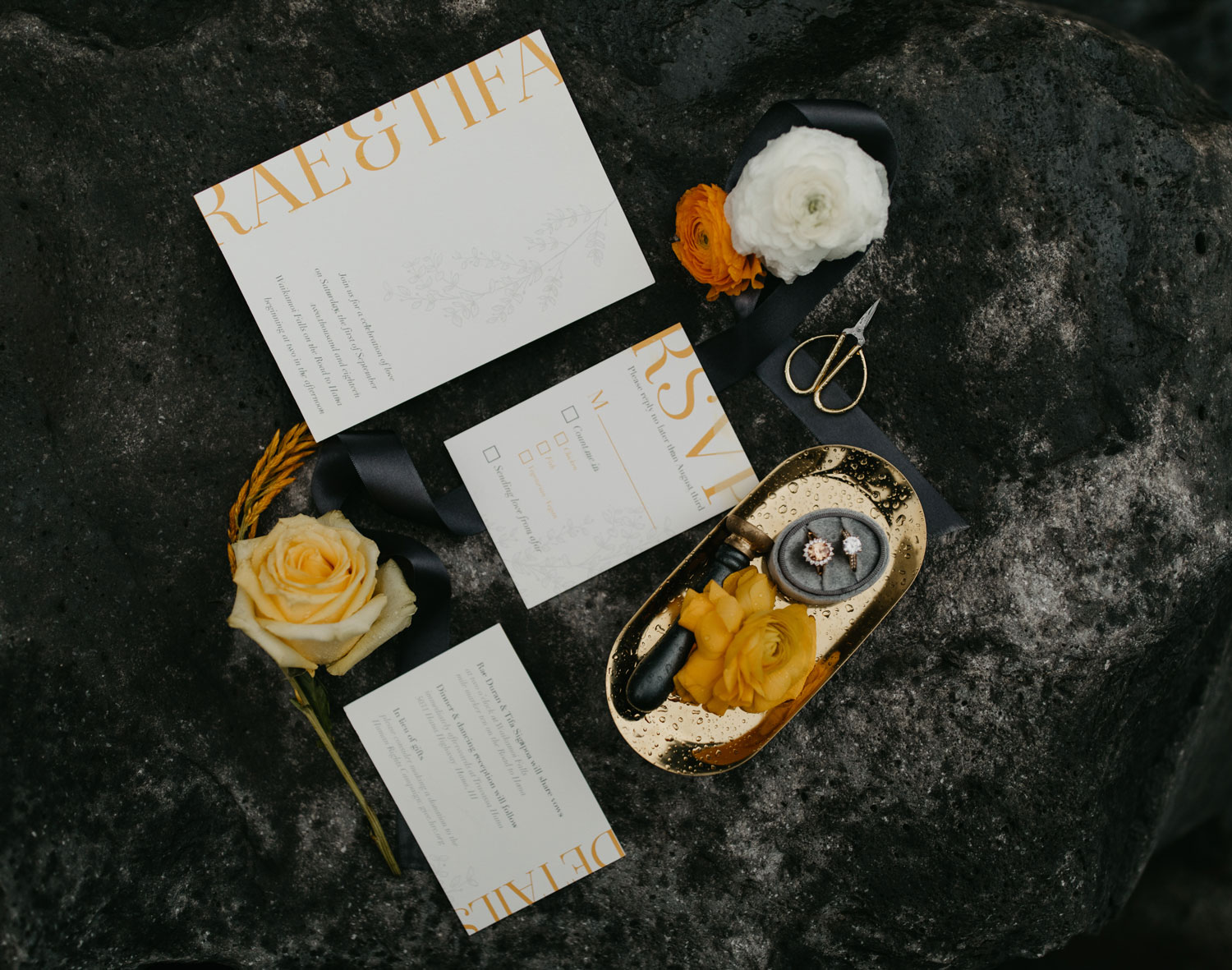 Knowing that Hawaii is filled with dark green jungles and amazing natural features, I wanted to choose a palette that would highlight that. Bright yellows and bright white attire fit that concept perfectly. I chose our models, Rae & Tifa, based off of their obvious love for each other in their photos. These two couldn't stop staring at and complimenting each other, and they were so fun to work with. Rae looked stunning with her unique floral veil and cuffs, while Tifa rocked her bright-white jumpsuit. The vendors brought their A-game, and everything came together into a magical couple of hours. Our original plan was to shoot on the other side of the island at a waterfall on The Road to Hana, and our plan B was to shoot at Honolua Bay on the north-west coast. The morning of the shoot, the weather at both of those locations was not on our side, so we ended up at Iao Valley. Looking through this gallery, there couldn't have been a more perfect spot. It all worked out better than I could have imagined, despite still dealing with winds and the occasional rain.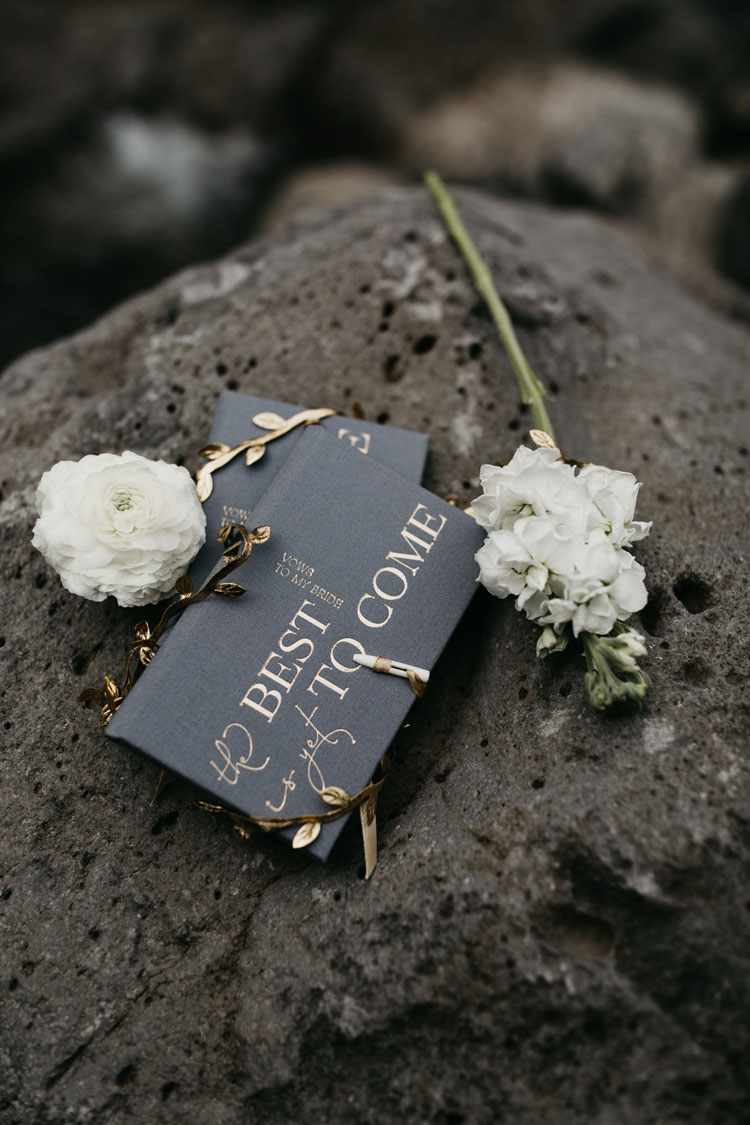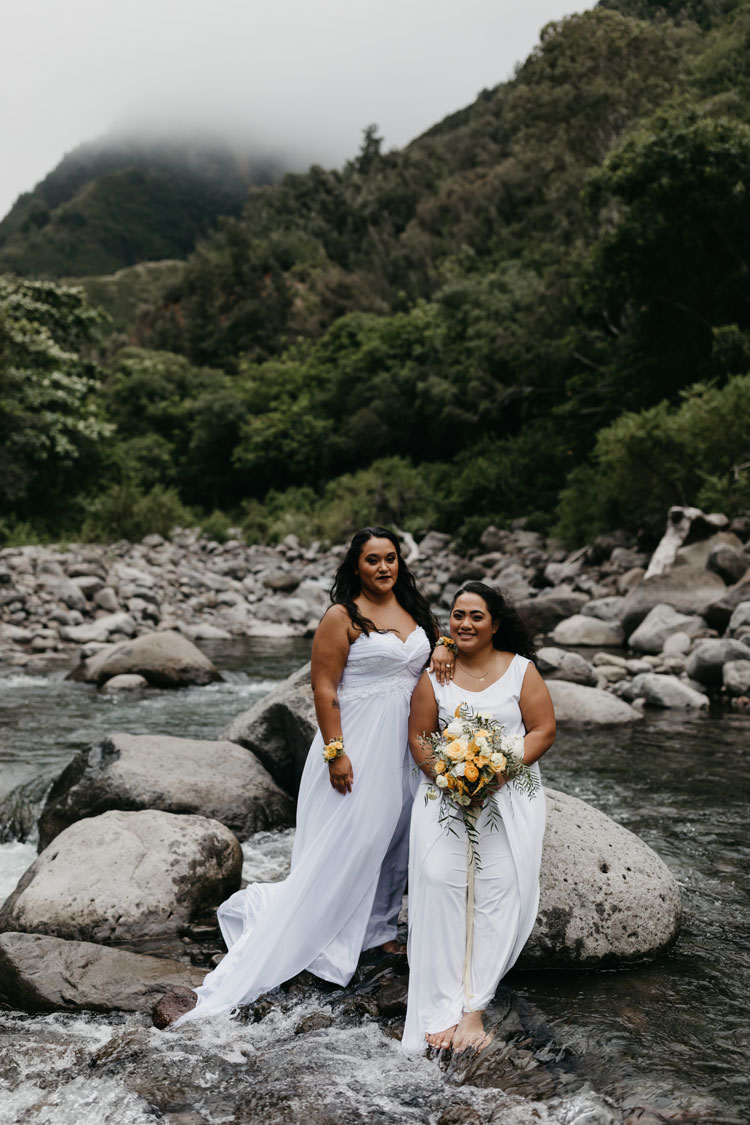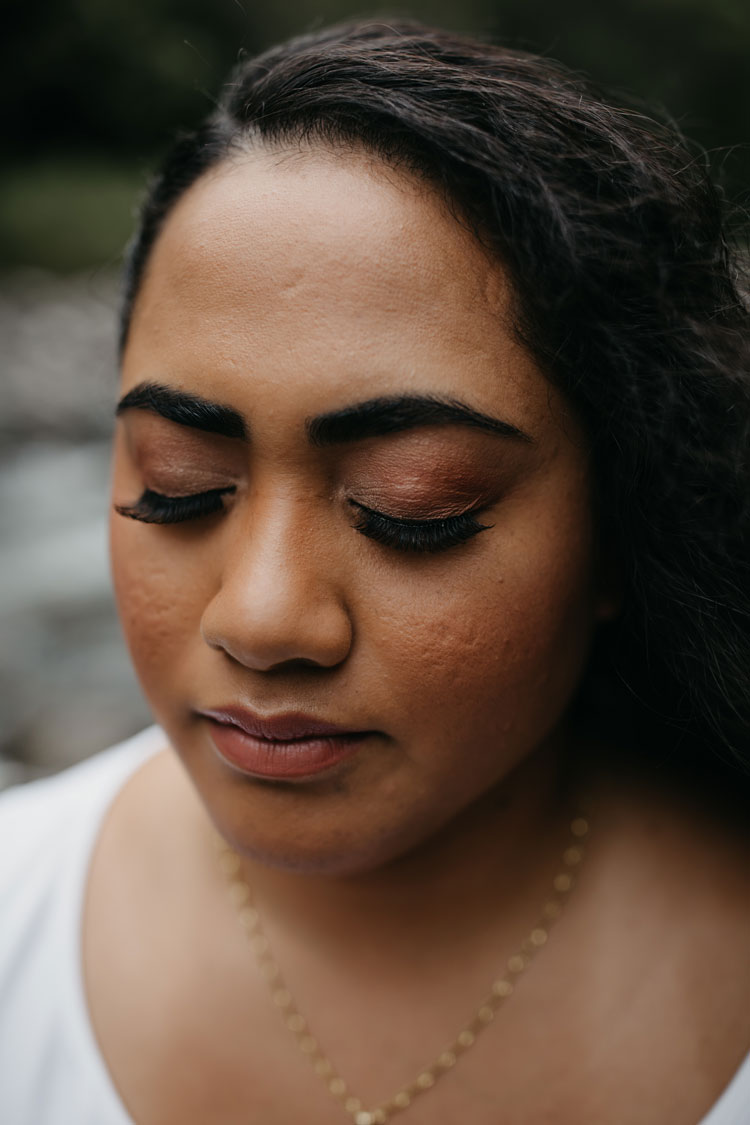 A vision of a veil entirely made of flowers had been sitting in my head for months and months, and The Floralette brought it to life. I was so thrilled to get to work with her on this design, and to see it in real life was such an exciting moment. I tend to take any chance I get to create, and working with other passionate creatives never disappoints. Planning from a distance can be a challenge, but when you have a hard-working team of vendors and a location like Maui, it makes it far easier and 100% worth it. I love traveling to new places and getting to work with different professionals. Destination weddings are absolutely a passion that I hope to tap into more in the future. Meeting these new vendors and having a whole new backdrop and aesthetic undertone heightened my creativity and love for what I do. This experience was a creative outlet I'll never forget.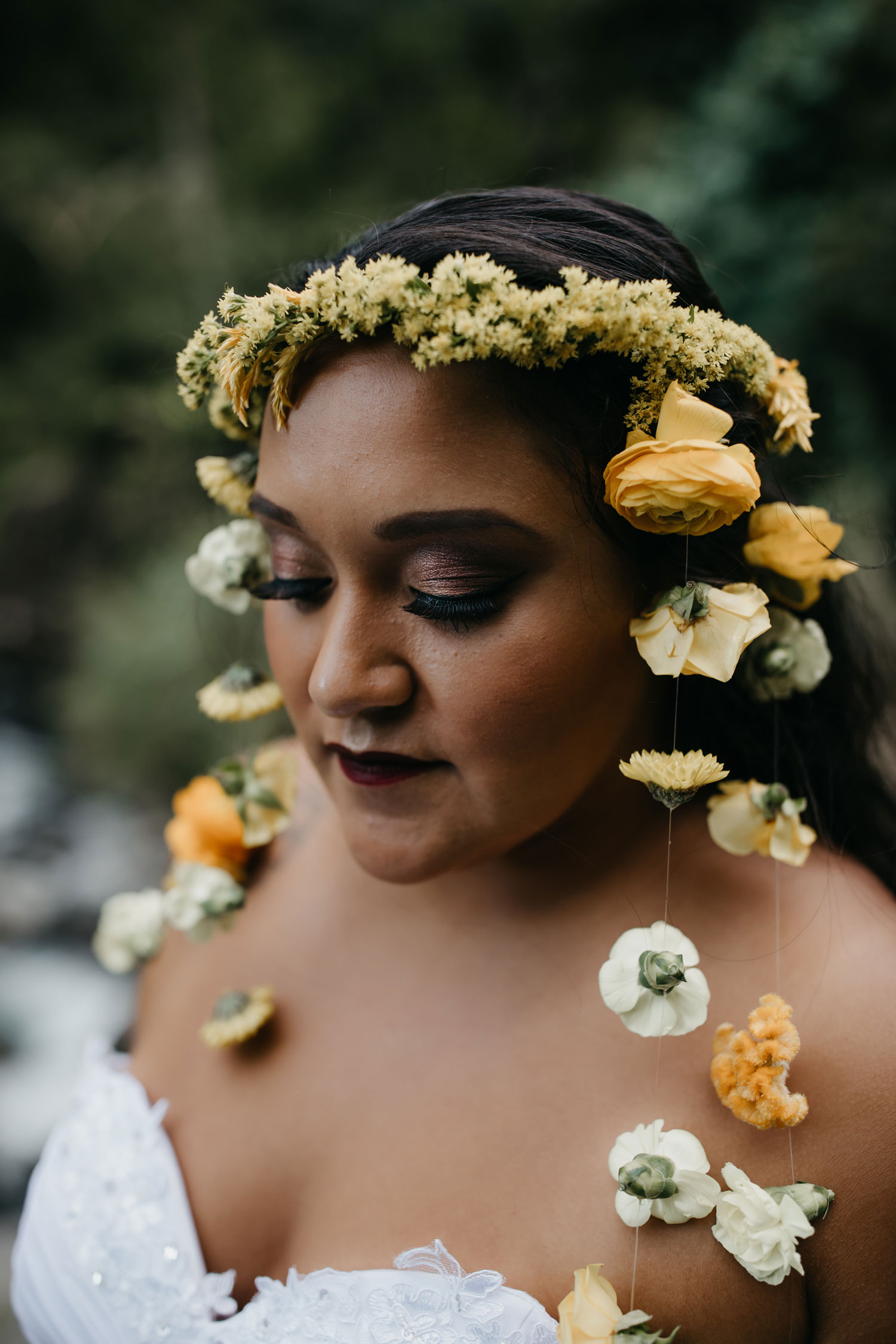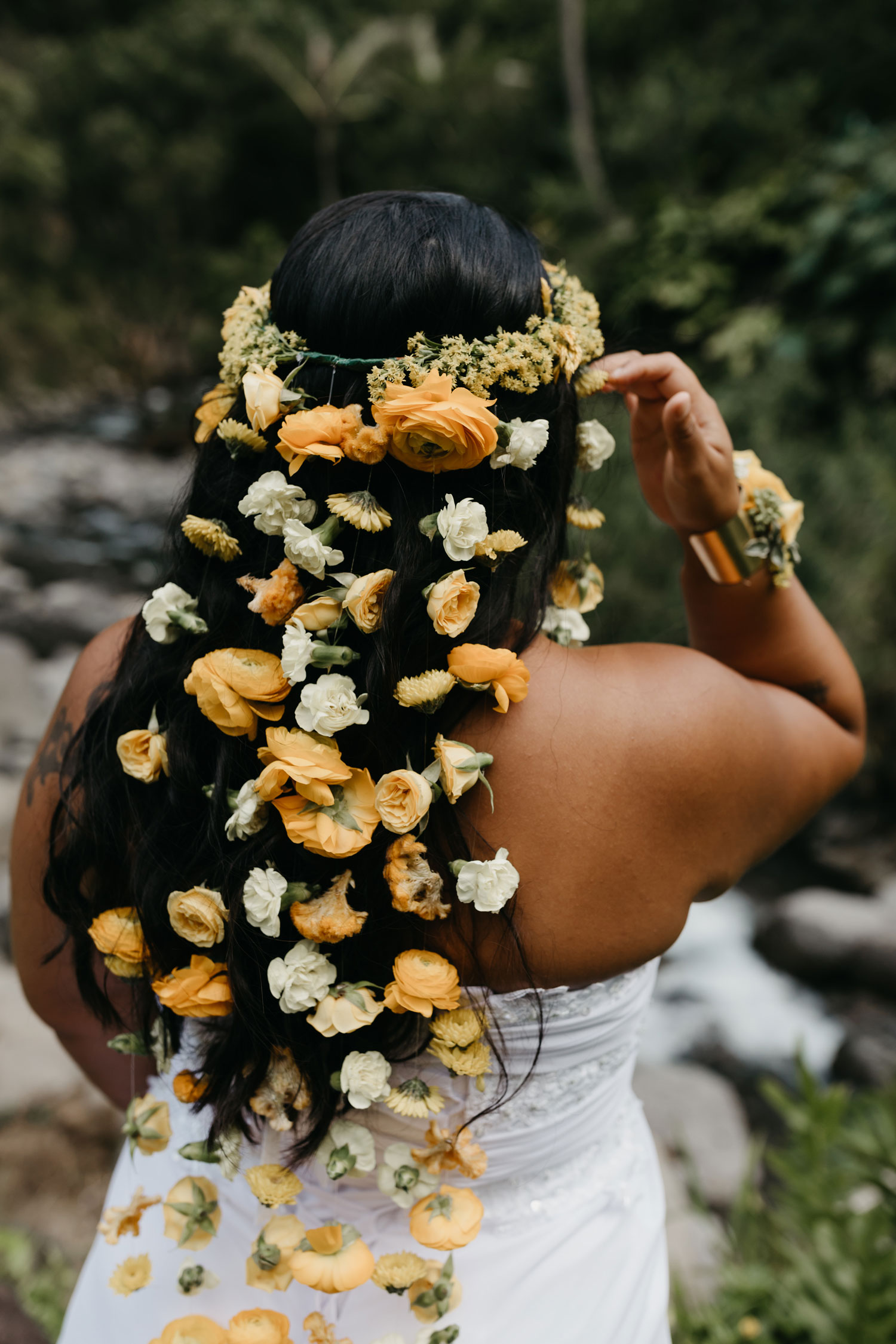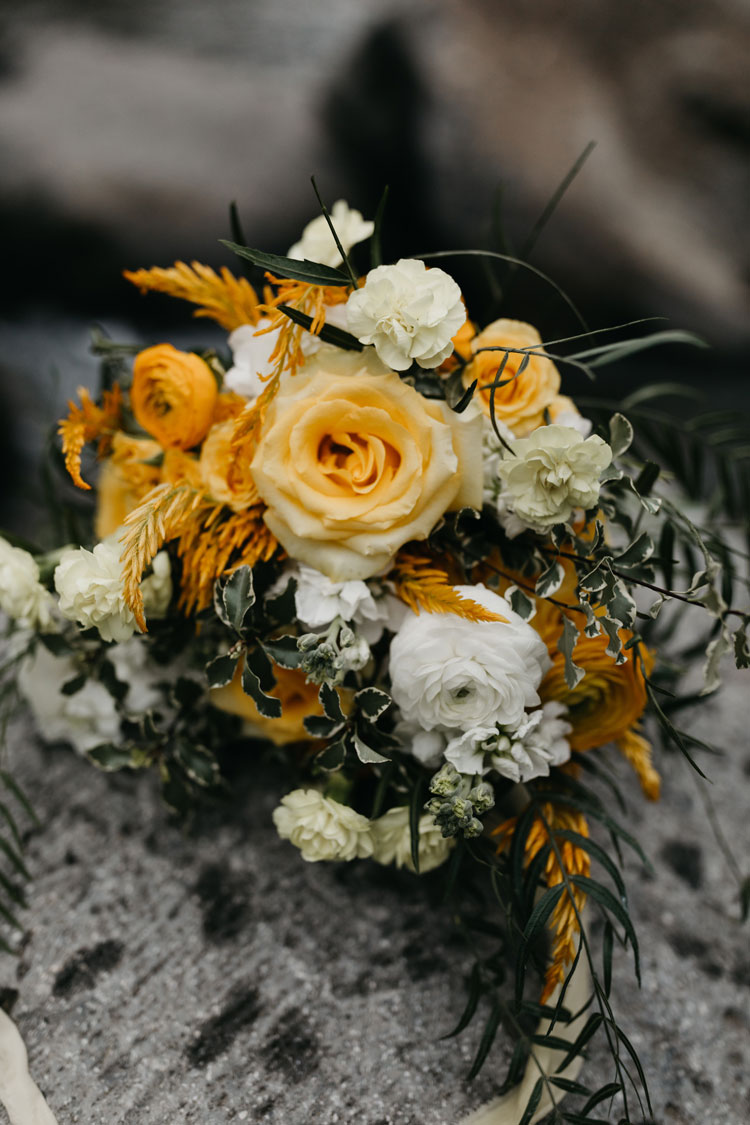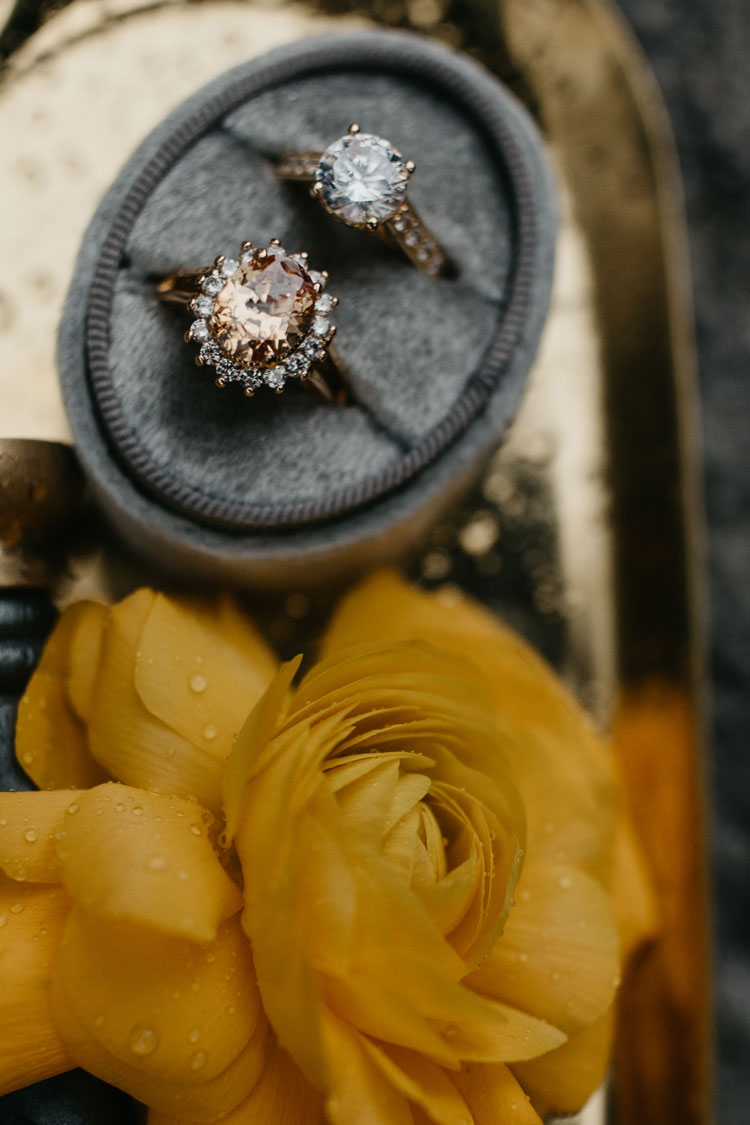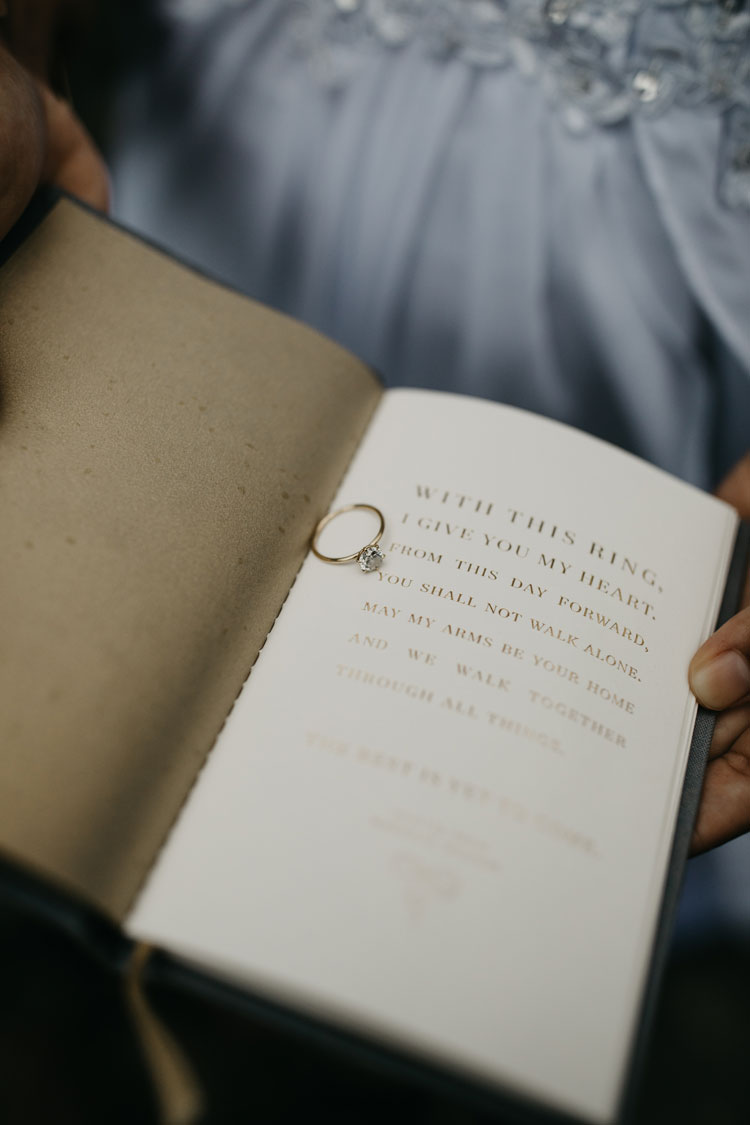 To say I was pleased with the outcome of this quickly-pulled-together shoot would be an understatement. Stephanie Betsill Photography captured everything beautifully, and the entire gallery is absolutely stunning. As I had hoped, the bright yellows created a drastic contrast to the backdrop of the Iao Valley. We trekked through the water and rocks to get the perfect shots, taking in the breathtaking surroundings along the way. Rae & Tifa were willing to do whatever we were looking for, while Stephanie's calm and joyful nature brought out the best in all of us. There was something so serene about every aspect of this day, and I don't regret a single second of taking time out of vacation. Mahalo to everyone involved, mahalo Maui.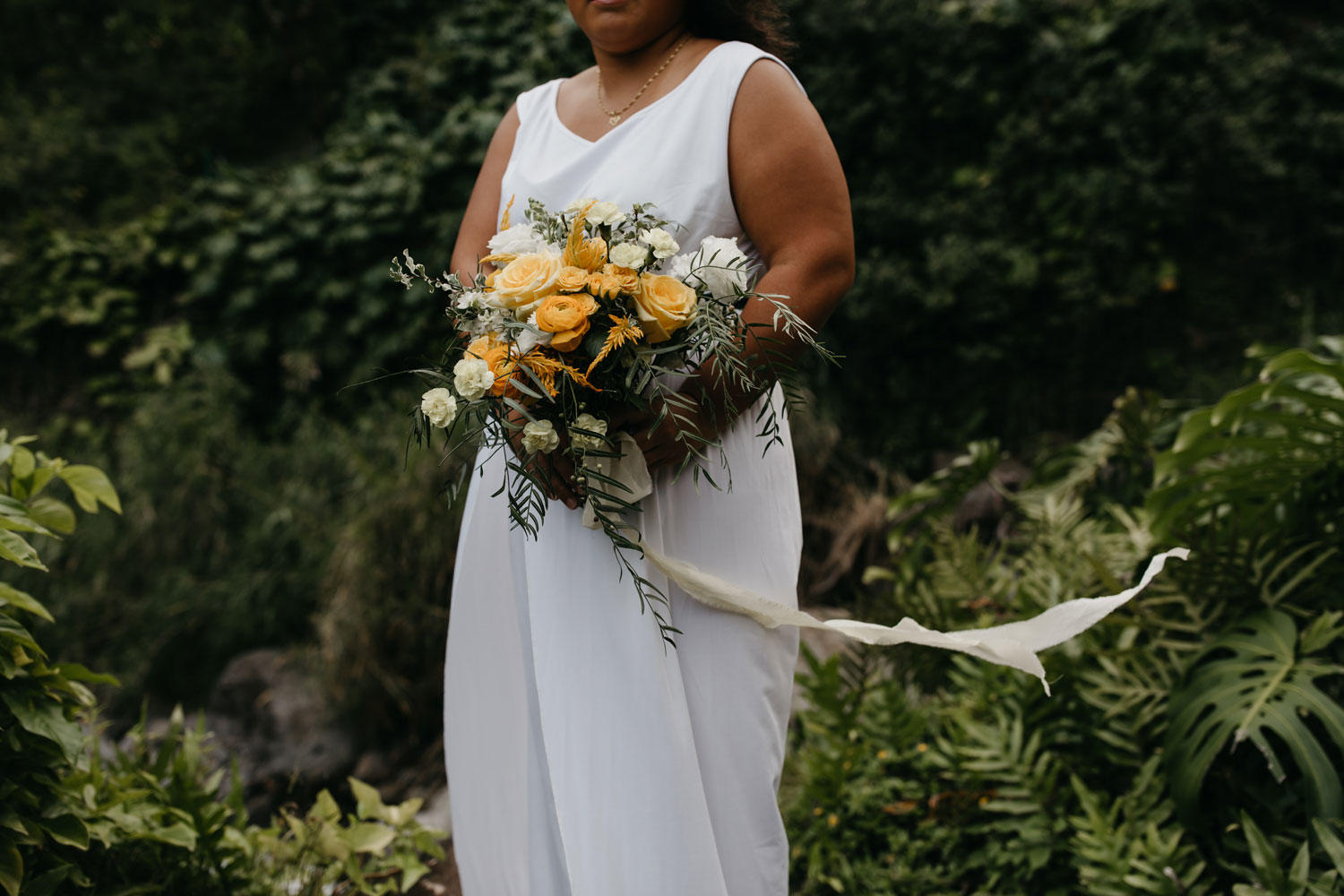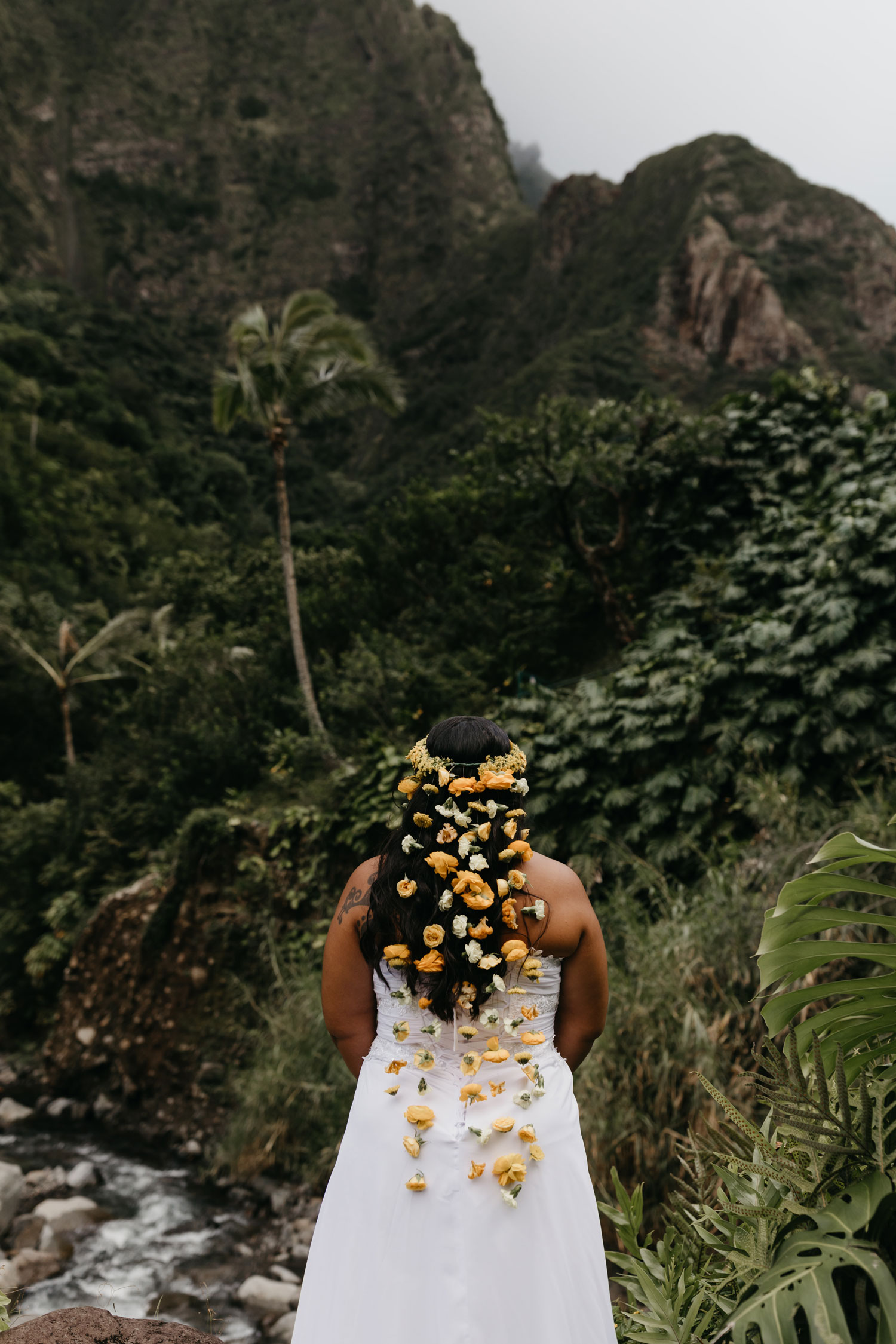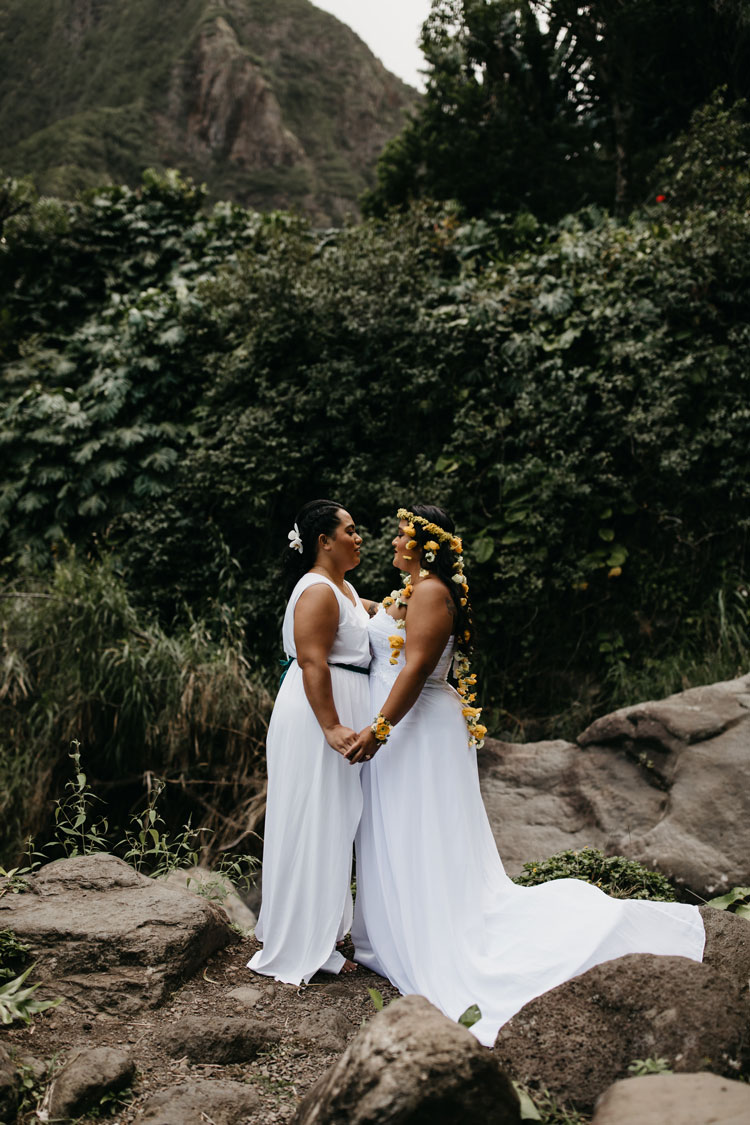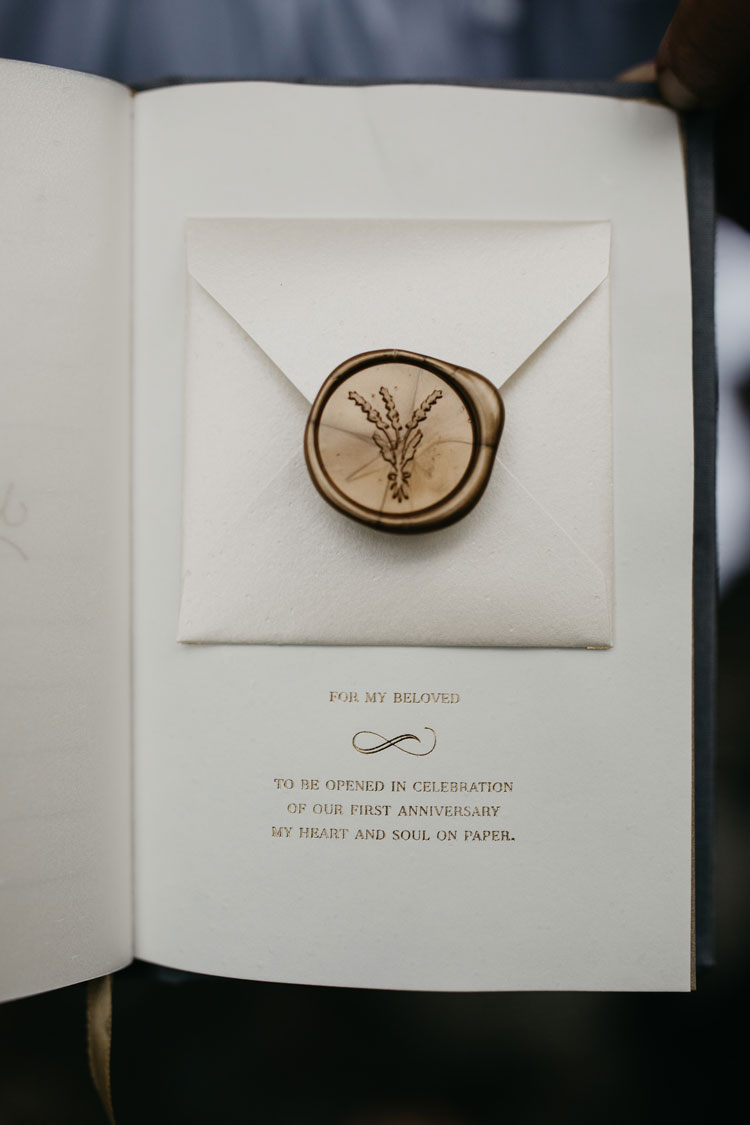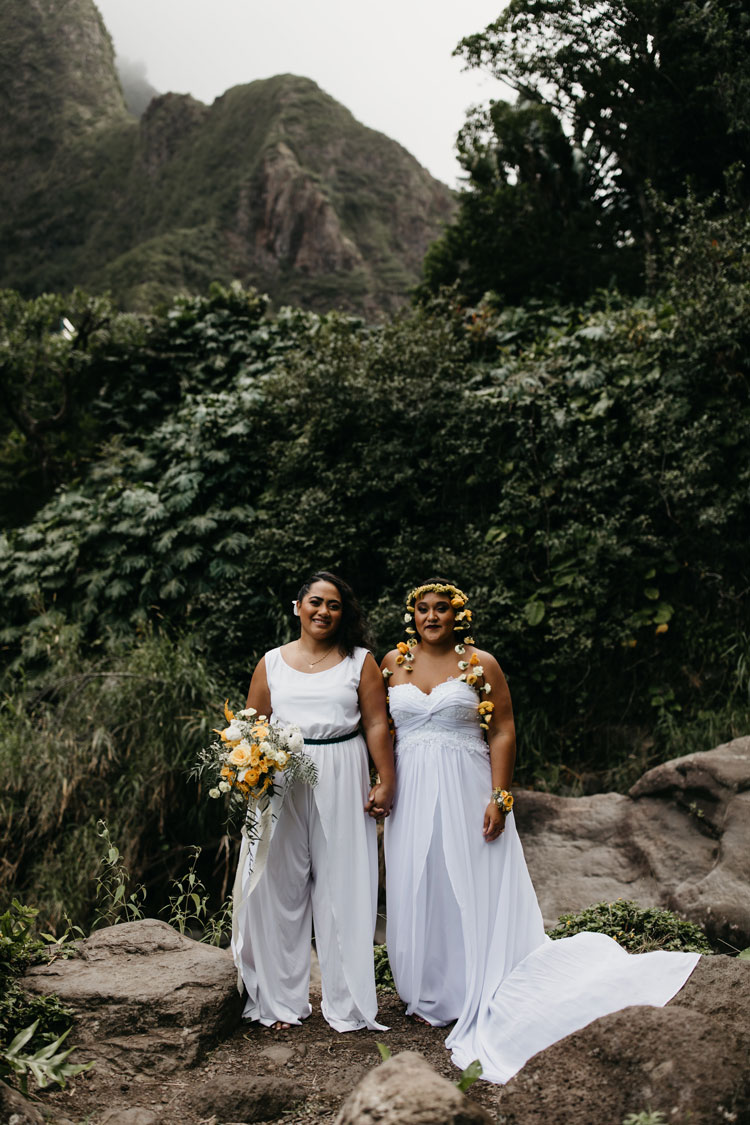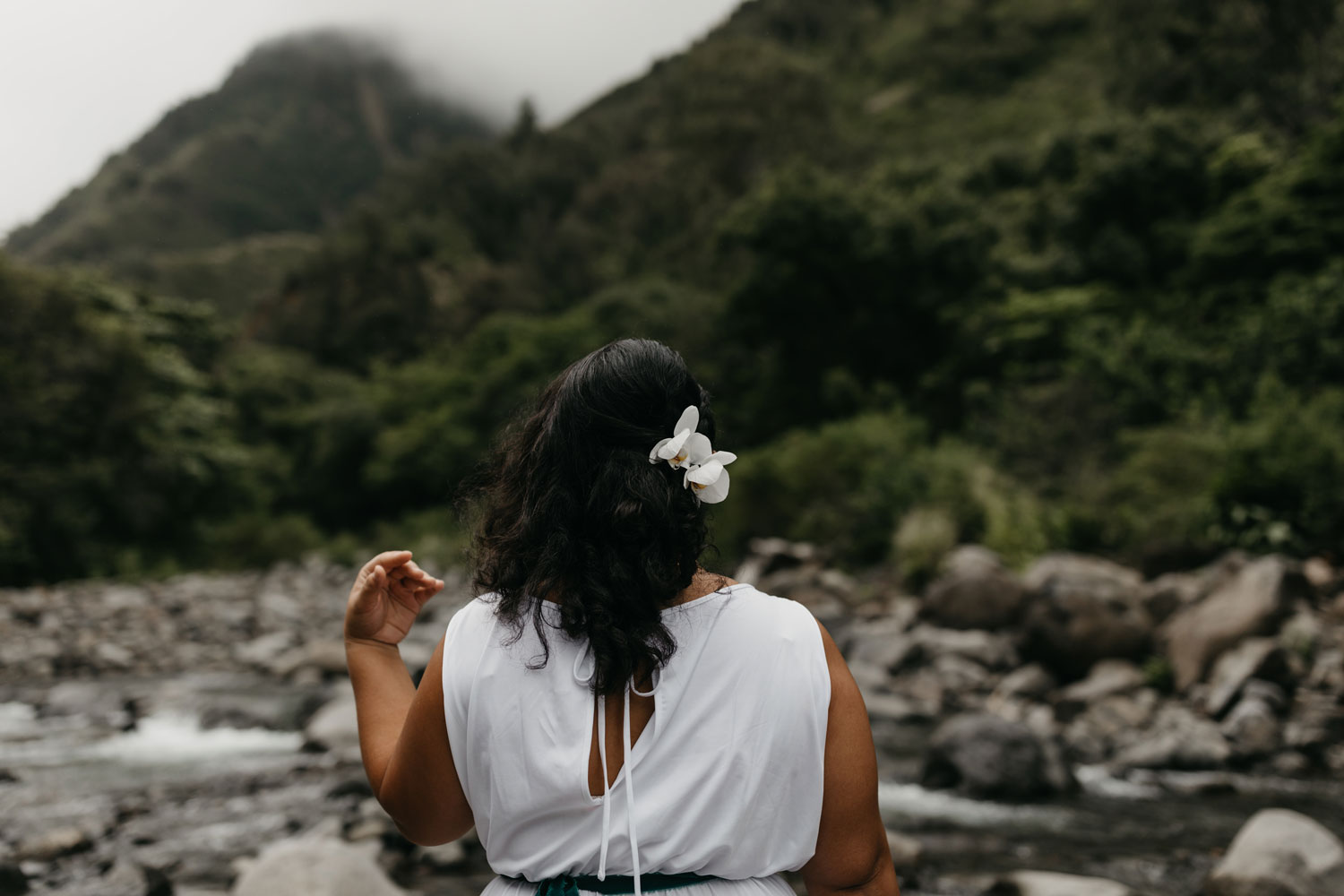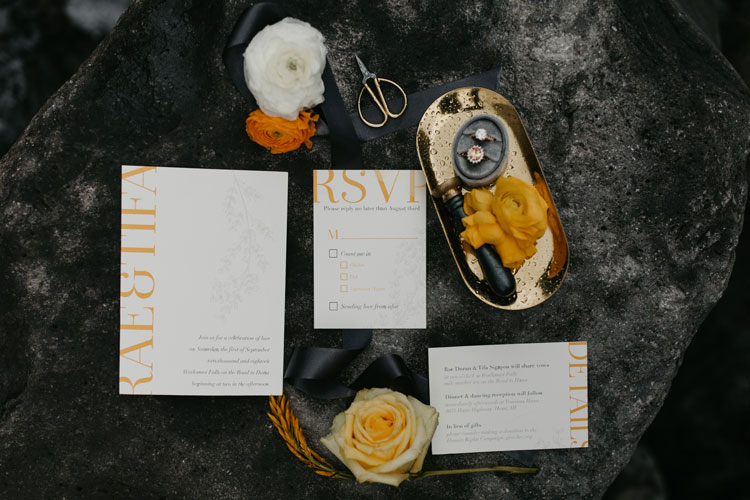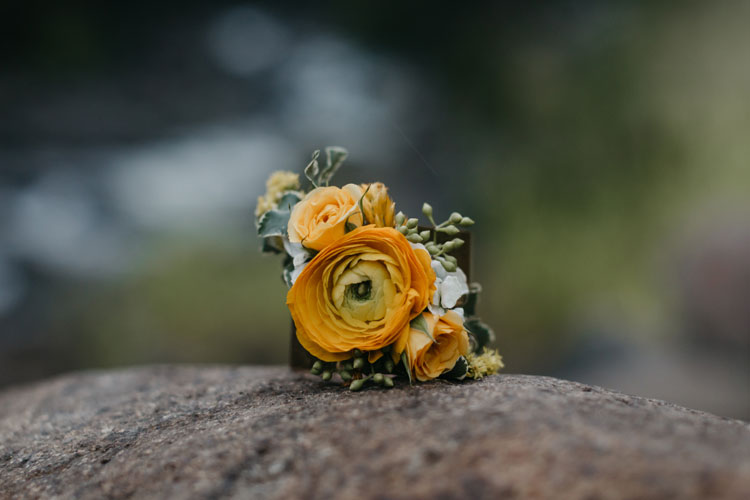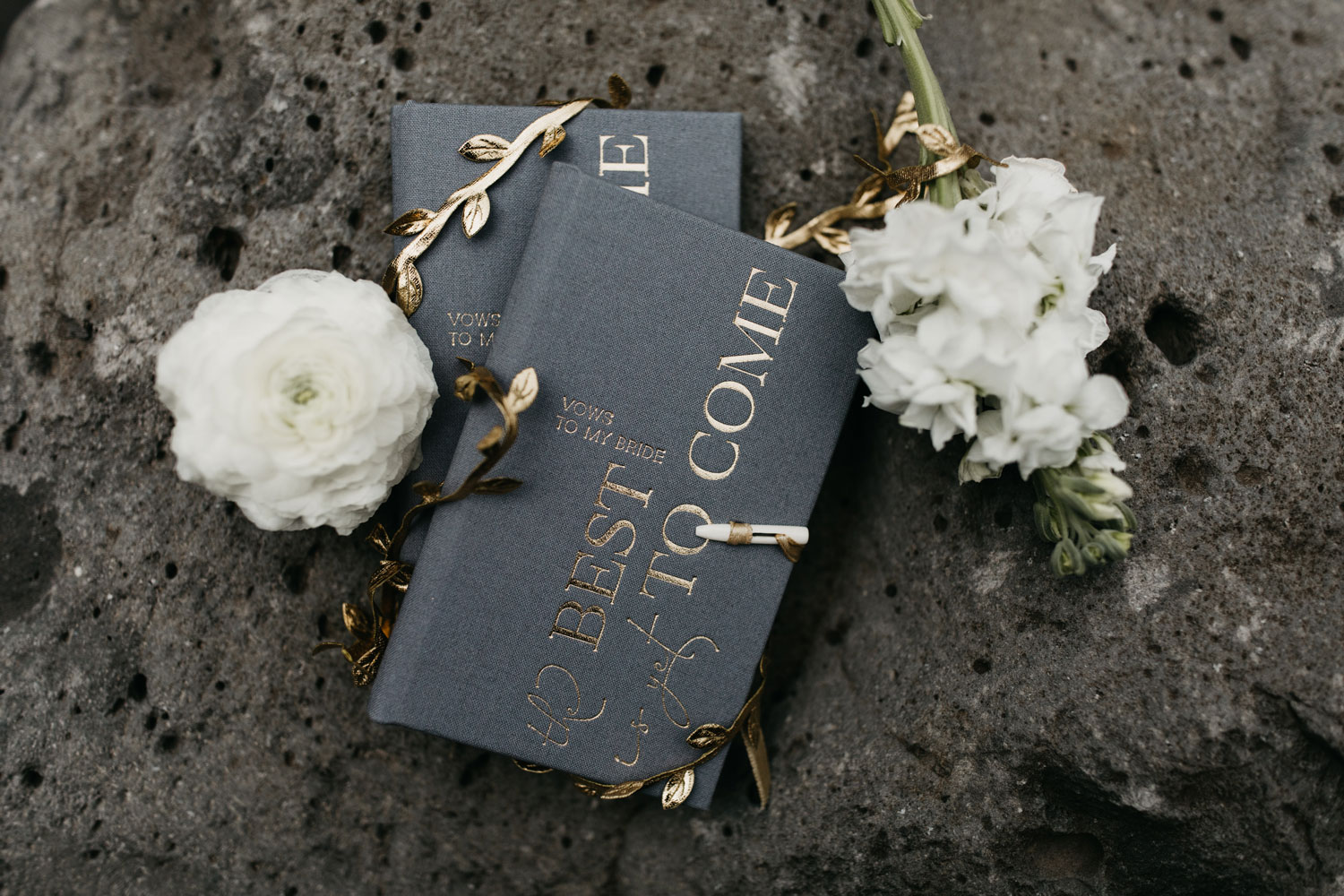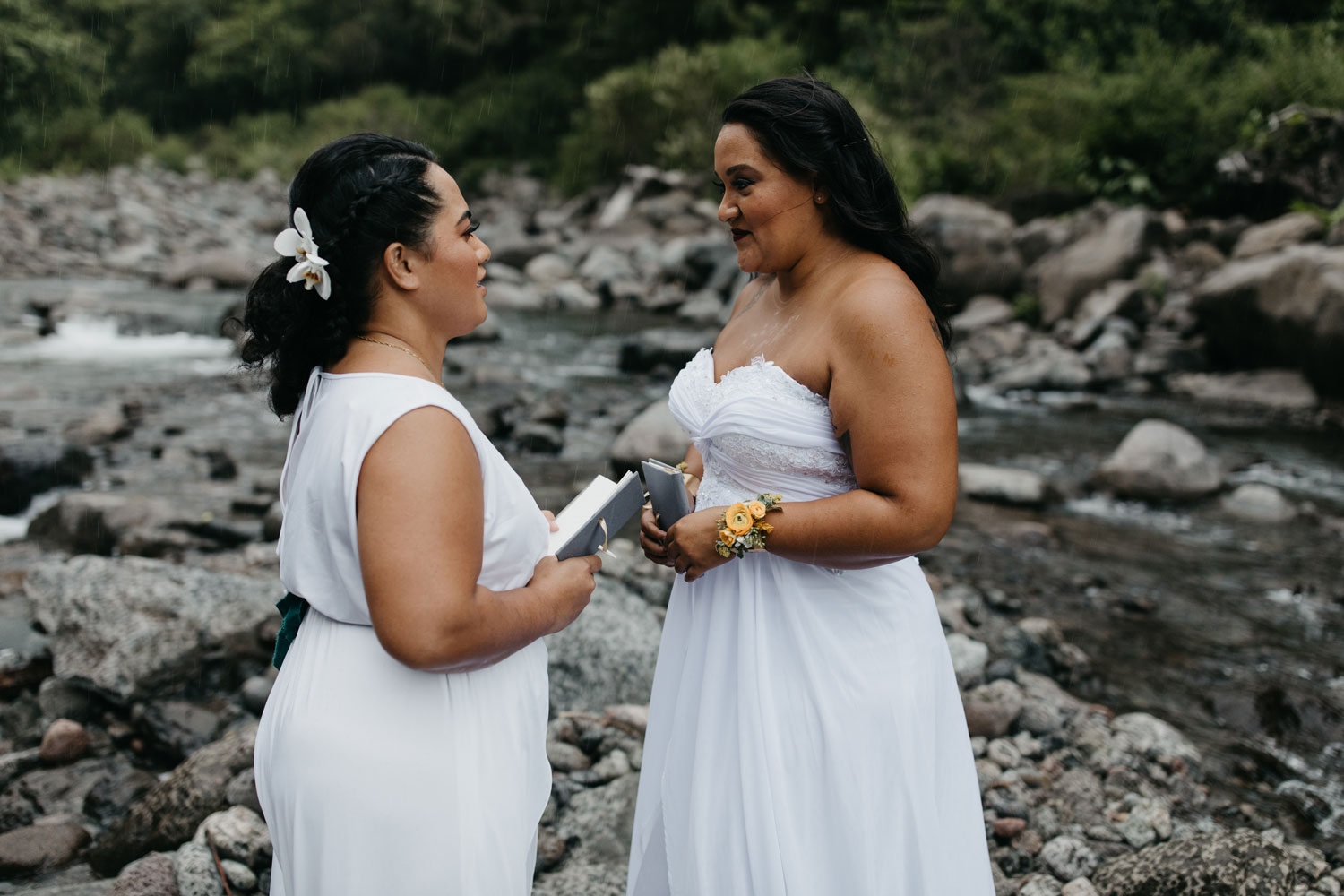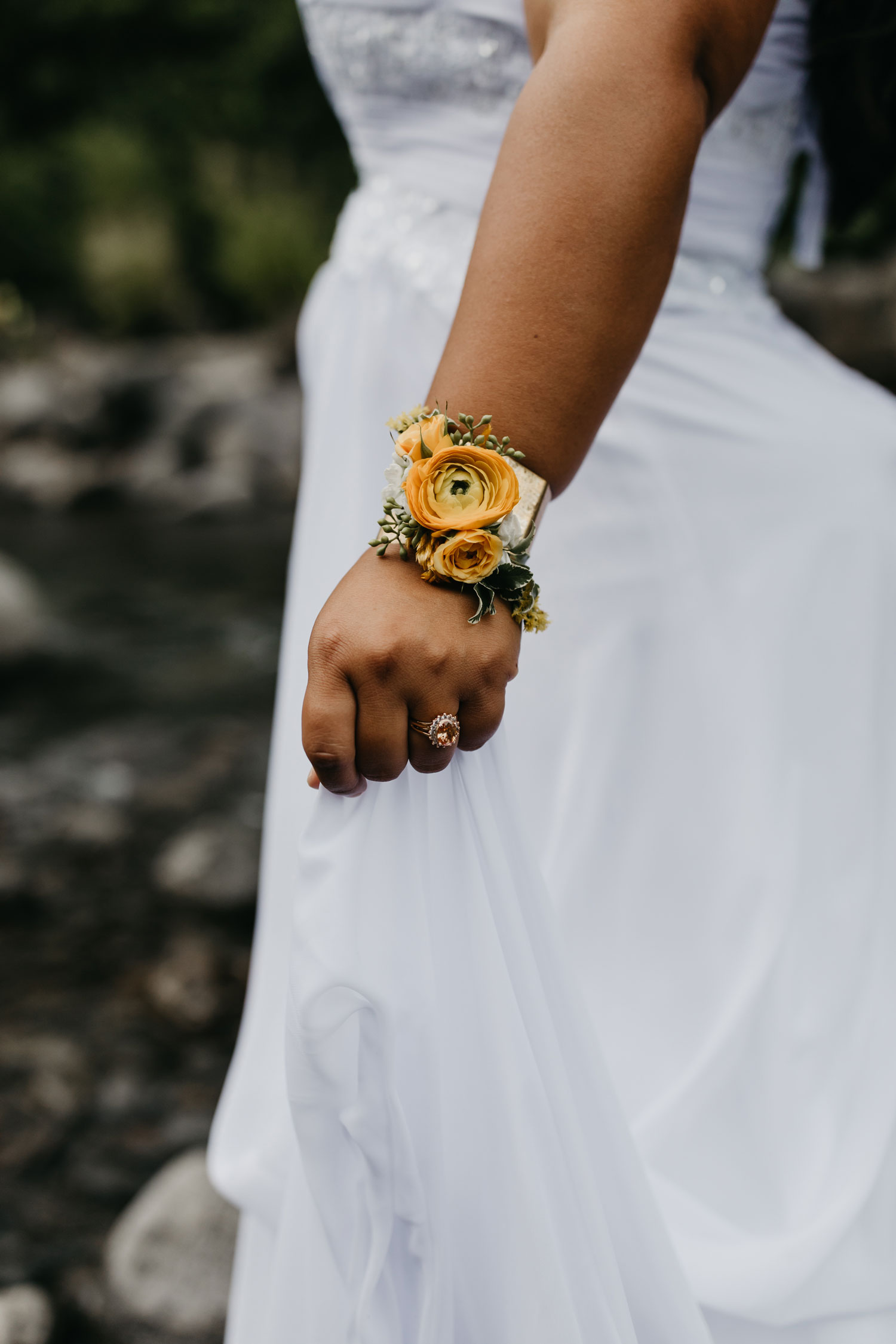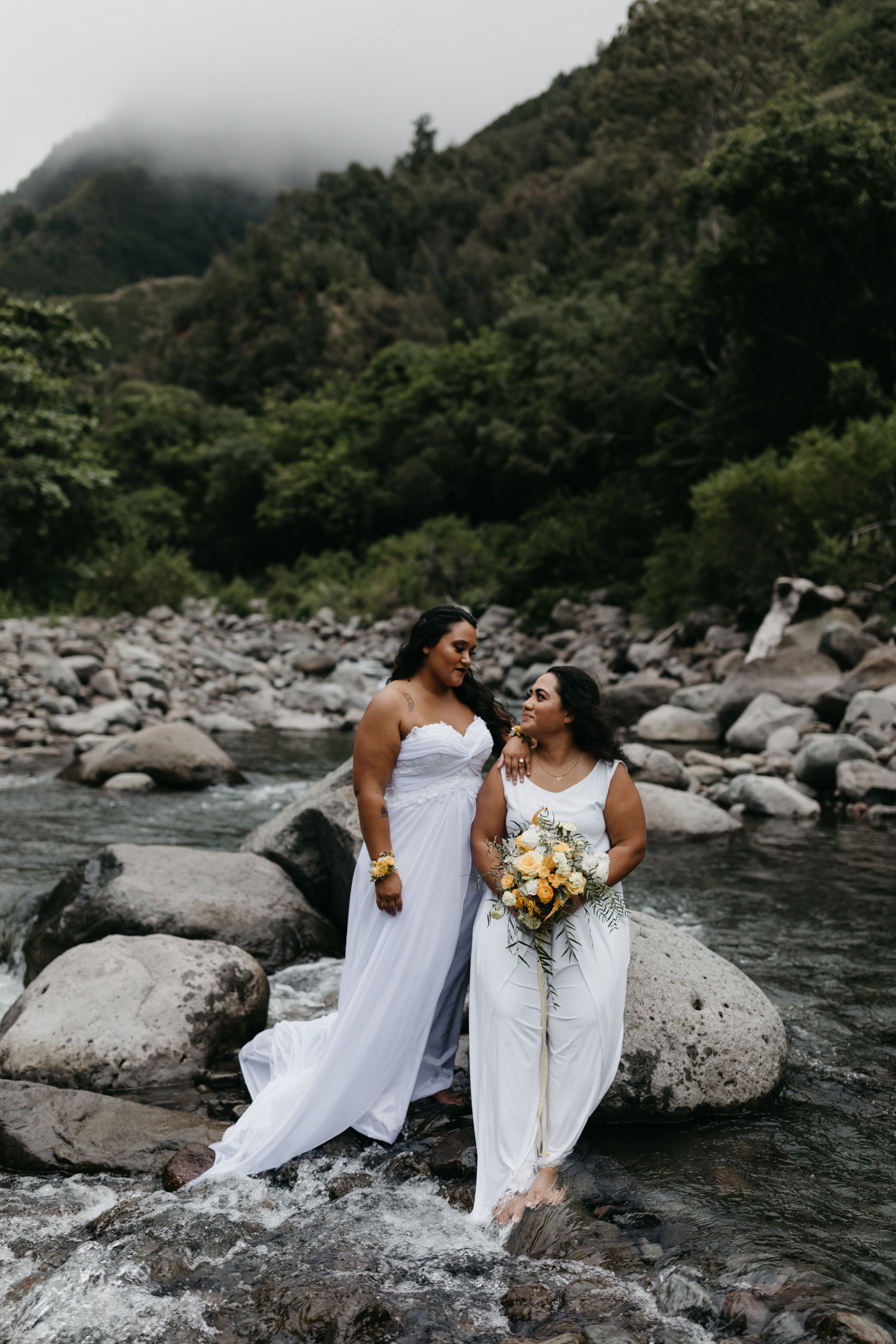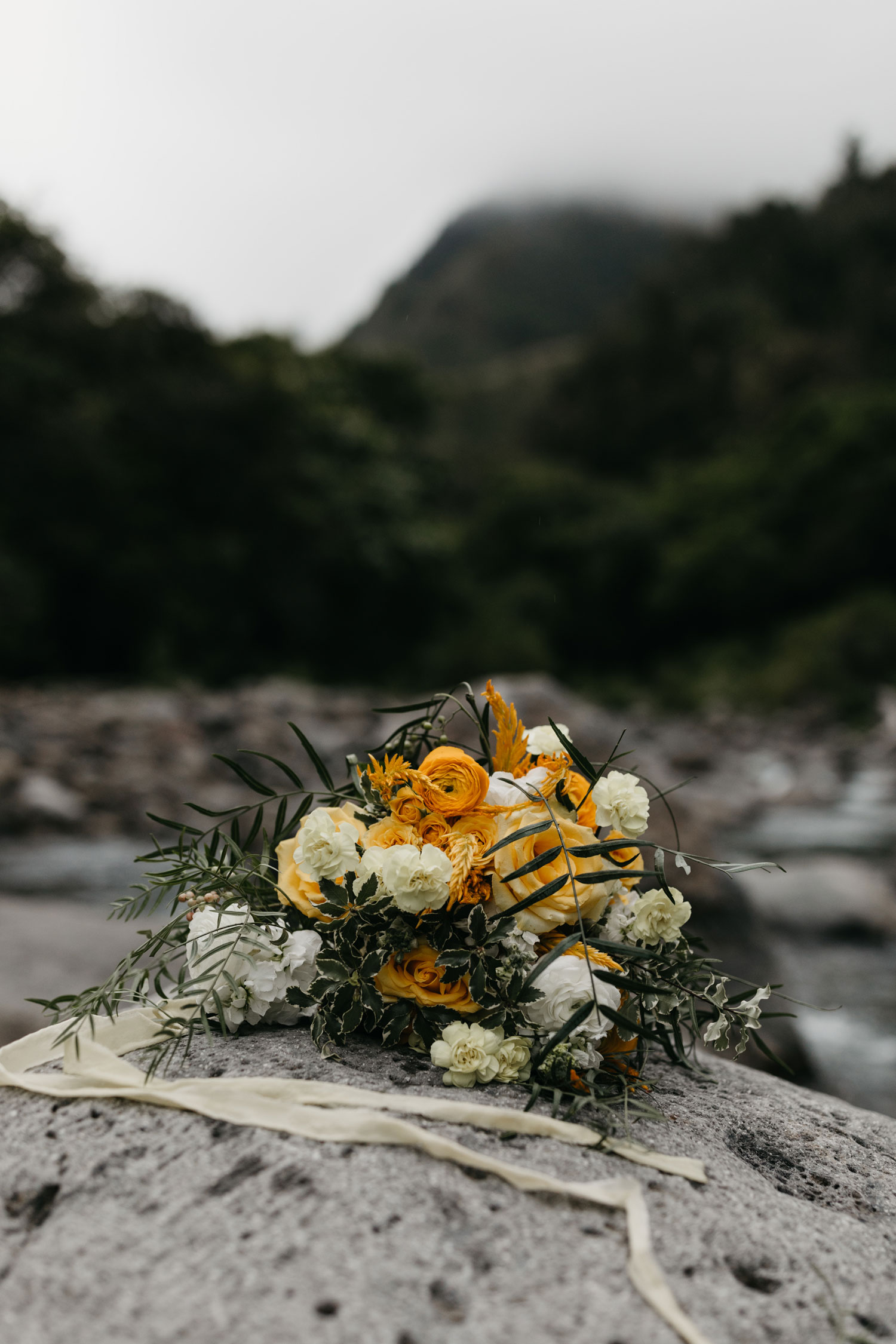 Our Provided Services
Vendor management & coordination
Aesthetic development & styling
Stationery suite design
Vendors
Venue: Iao Valley State Monument
Photography: Stephanie Betsill Photography
Florist: The Floralette
Hair: Chloe Beach Boutique
Makeup: Makeup & Talent Hawaii
Vow Books: The Art of Etiquette