When Jaclyn & I first started talking about her wedding, she was looking for some help with vendor research and quote gathering. After a few meetings, we ended up working together on a lot of the details of her wedding day — and I'm so glad we did! It's always so important for me to connect with my couples, as it is for many wedding vendors, because these people are entrusting me with one of the most precious days of their lives. With some couples it can take a little while for them to come out of their shell or to find common ground that sparks that connection; others, like with Jaclyn, click right away. With David living long distance, Jaclyn and I teamed up to bring her beautiful, elegant wedding to life.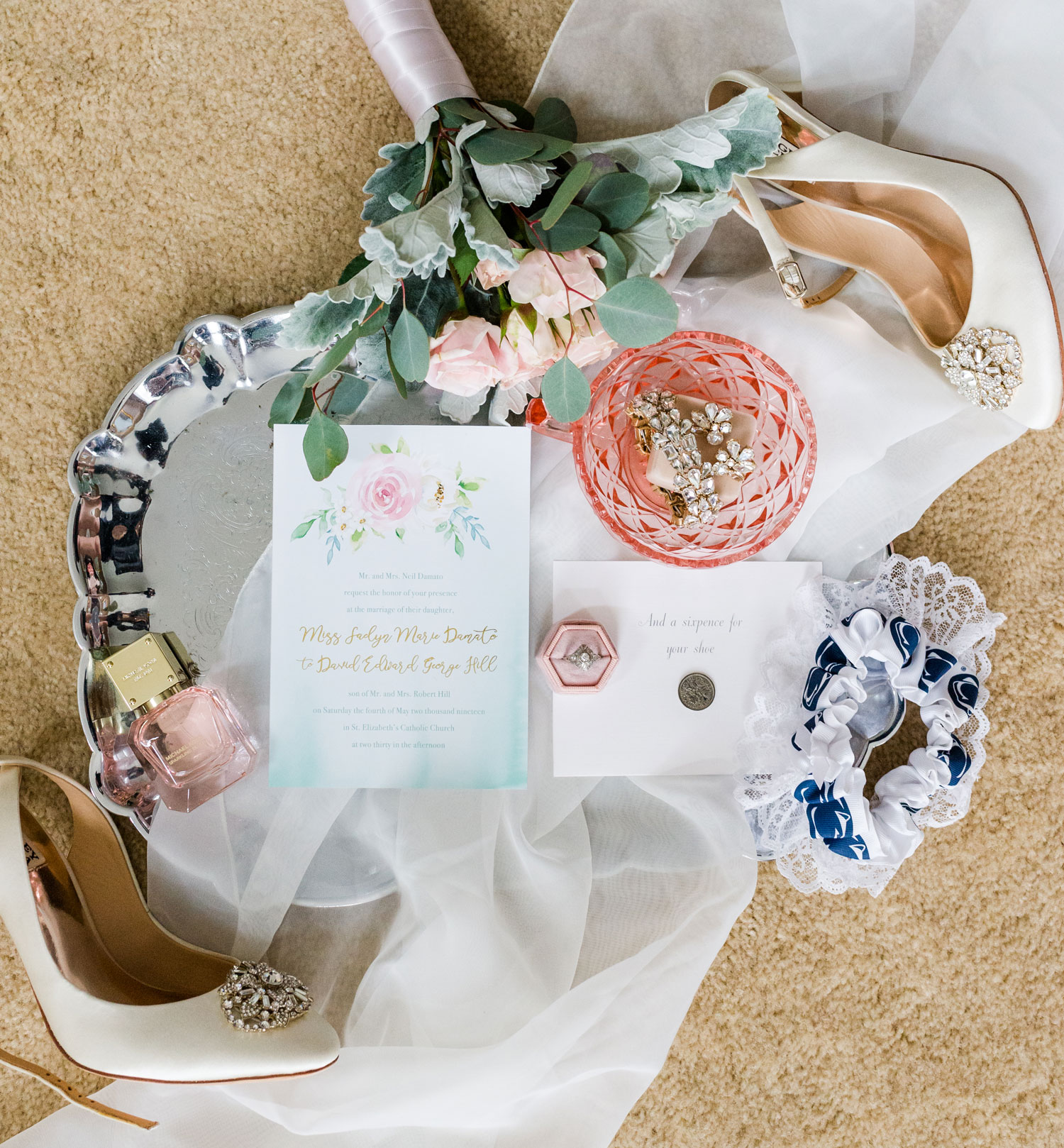 Jaclyn and David had a beautiful spring wedding day on May 4th, 2019 — our first wedding of the season. French Creek is an absolutely stunning venue, with sweeping views and a beautifully modern barn. We used colored glass vases with individual blooms in lieu of traditional or trendy centerpieces, and the mint, blush, and pops of lavender color palette lent itself well to the spring season. Every detail of their day was hand-curated, from the varying bud vases, unique votives, and detail styling kit. This was one of the sweetest couples I've ever worked with. They met through Match.com, and had been living long-distance prior to the wedding, but always made sure to see each other every single weekend. With Jaclyn being from a Penn State family, and David being from the University of Maryland, there were definitely some fun quirks surrounding the college football rivalry during their day in the speeches and even Jaclyn's surprise Penn State garter. This is a truly beautiful couple inside and out.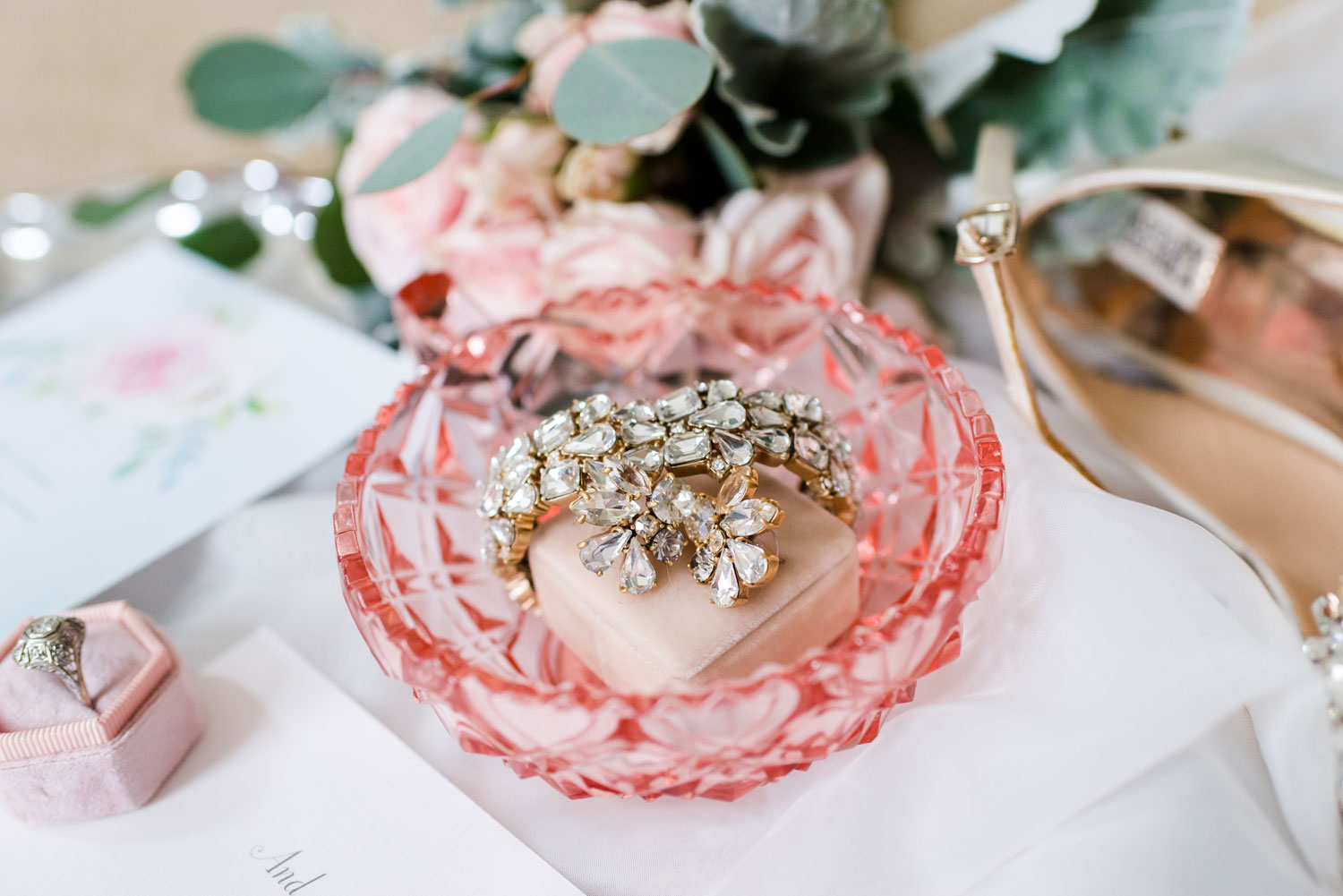 Working on this stationery suite was so much fun, and I enjoyed playing with watercolor washes mixed with gold foil. We included quotes about long-distance love, something that made the anticipation of their wedding day even more special, and styled it along with the couple's most important details. Her jewelry, the Tiffany & Co. pearls David gave her as a wedding gift, a Penn State garter doubling as her something blue (and something funny!), matching Kate Spade sneakers for her and her flower girl, custom cufflinks, all the way down to Jaclyn's six pence — they put so much thought and careful time into selecting their personal elements, and I'm so glad we were able to curate a styling kit just for them. We created the sets, and Andrea captured each special flatlay and individual piece beautifully. Adding in some florals from Christine's show-stopping arrangements gave that last little touch that completed these photographs that will be cherished forever.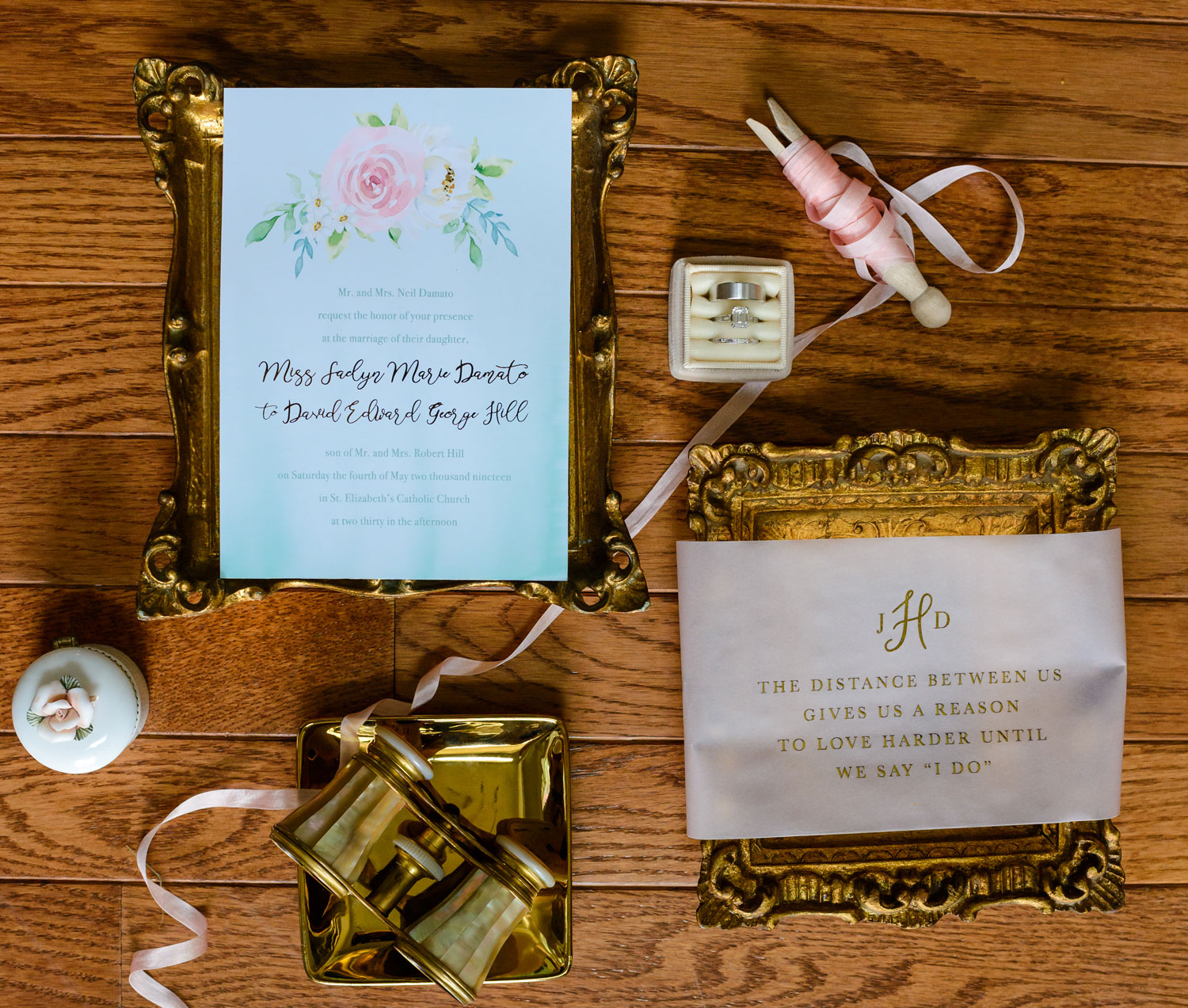 After an exciting morning of getting ready, Jaclyn and David finally said their vows at the altar in St. Elizabeth's Catholic Church. Surrounded by all of their loved ones, these two lovebirds were married and off to start their lives together — but not before a night filled with joy and dancing! Portraits took place over at their reception venue, Frenk Creek Golf Club, and they were honestly beaming. David has such a special love for Jaclyn, and vice versa, and it is visible just in the way they look at one another. It was truly an honor to work with these two, and with such an amazing vendor team to help make their dream day a reality. Time for photos is so important to work into your wedding day timeline, even if you decide not to have a first look. With some bridal party portraits out of the way before the ceremony, Jaclyn & David took some extra time between their ceremony and cocktail hour to ensure they got the memories they needed. Not only are these photographs something that you will look at for years to come, but these post-ceremony moments are the only time you'll have these just-married feelings. It's a surreal few hours of nonstop smiling, not being able to contain your happiness, saying husband or wife for the first time. Having that captured and frozen in time is so special.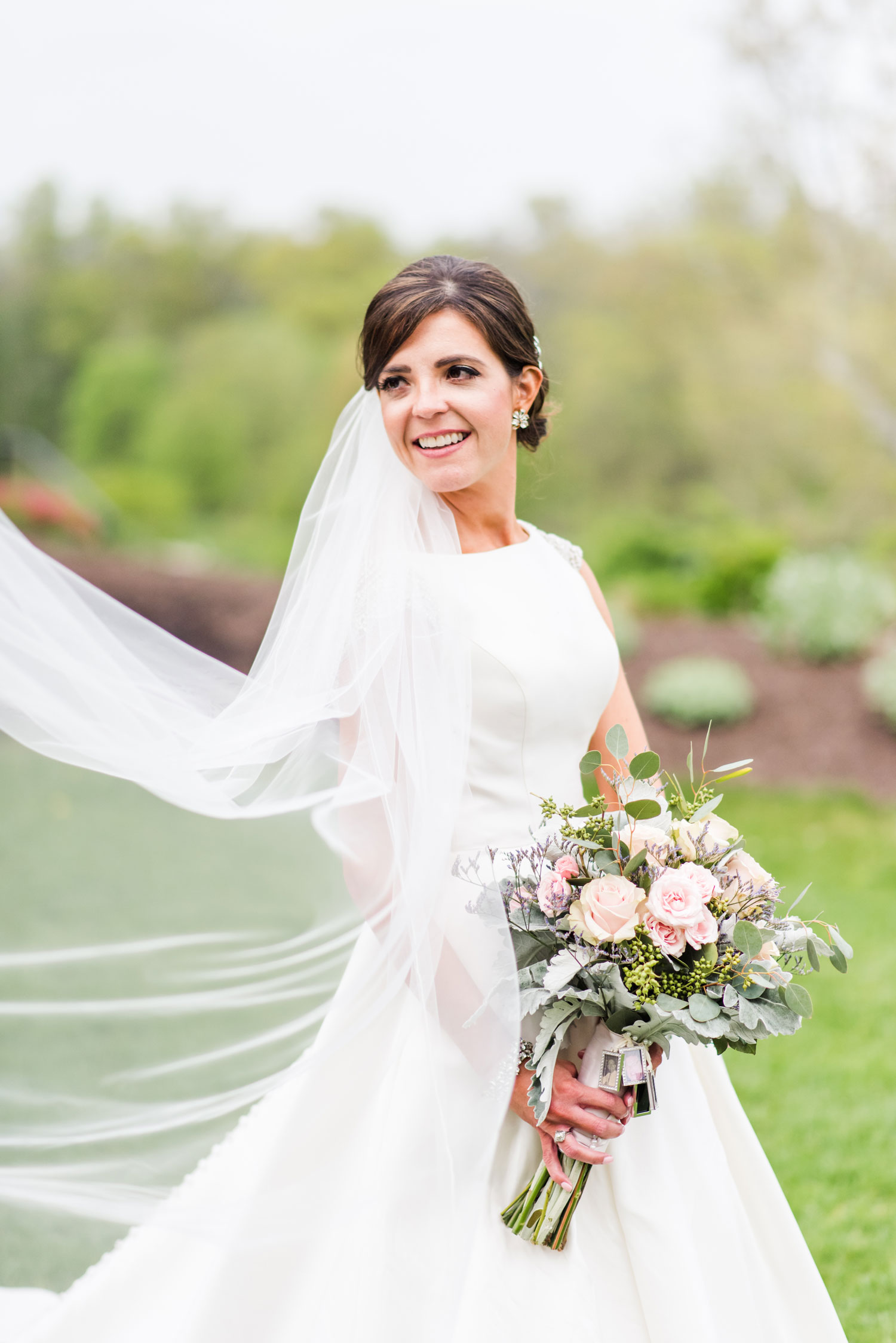 As the party kicked off in the ballroom, guests were greeted with twinkling candles reflected in every direction. With our varied gold votives and mix of colored glass bud vases, each table centerpiece was unique. Utlizing single-stemmed blooms significantly cut down on the cost of florals without sacrificing any elegance. We pulled in different elements to tie back to their long-distance start, like antique suitcases and more timeless quotes. During dinner, a roving violinist serenaded each table — a surprise I helped Jaclyn's dad coordinate in the weeks leading up to the wedding. Once DJ Fred opened up the floor, Jaclyn, David, and their family and friends danced the night away. When the night ended we watched as buses whisked guests, and bridal party, and finally the bride and groom, away to their hotels. With the last hug and goodbye to the happy couple, I couldn't help but feel overcome with emotion knowing that weddings like this are why I love what I do. I love connecting with my couples, working together on every design and detail as a team, and ultimately watching them head off to start the rest of their lives together. A wedding day is one day — a very special one, of course — but knowing that we are a small part of kickstarting a couple's journey through marriage is what makes every up and down of owning this business worth it. Thank you, Jaclyn and David, for starting my 2019 wedding season off with a reminder of my passion.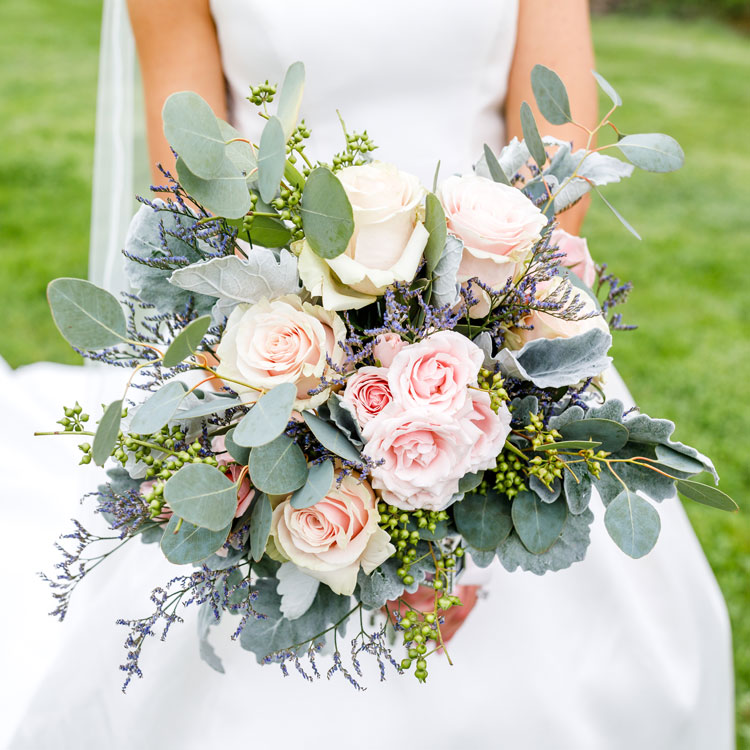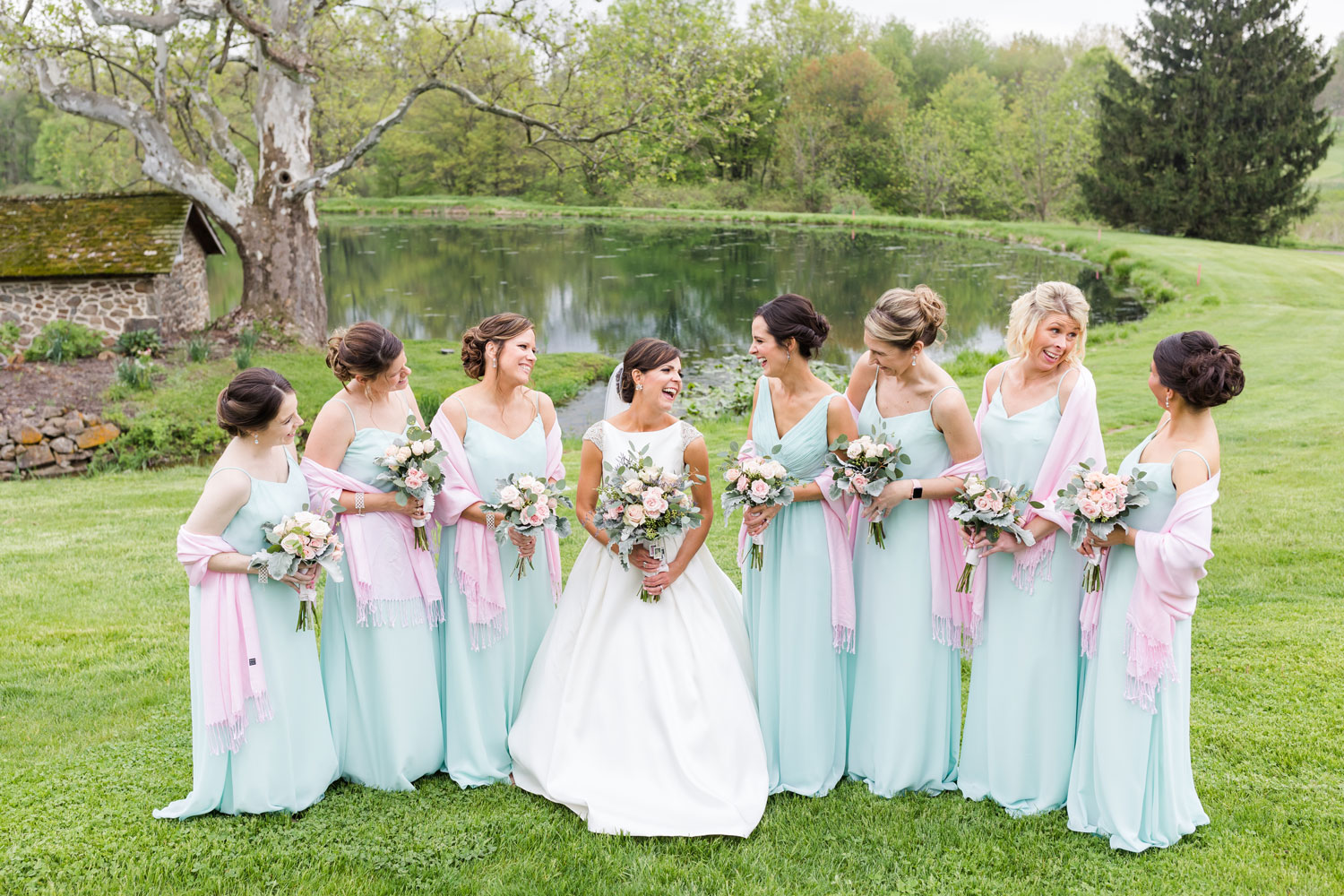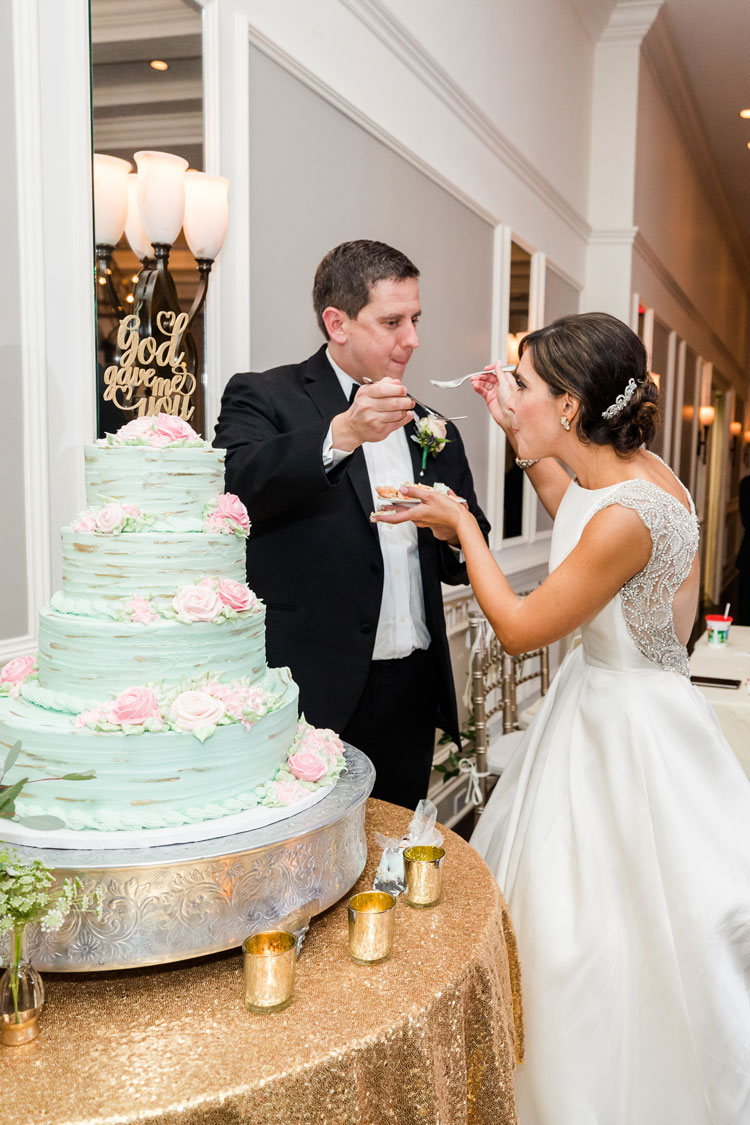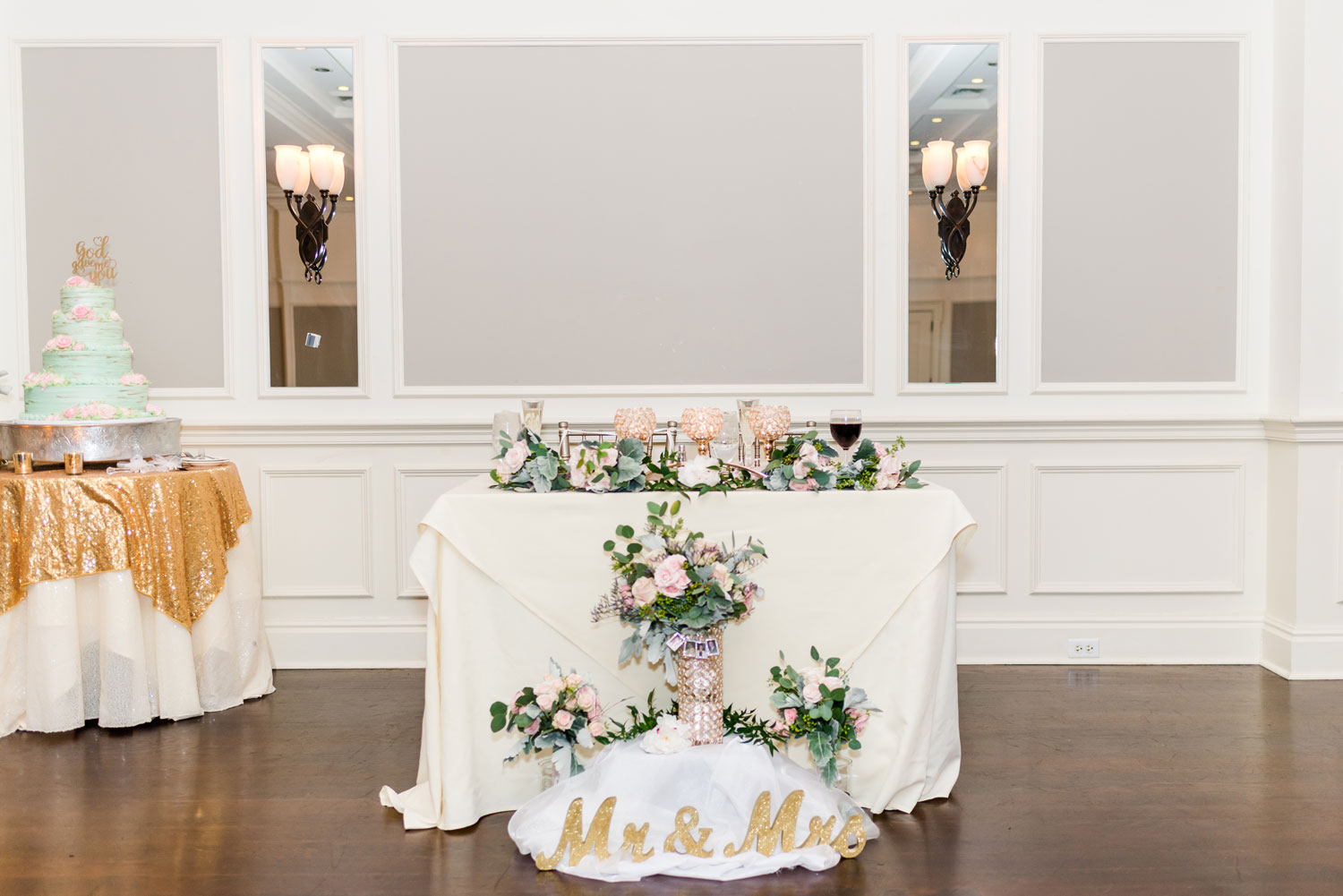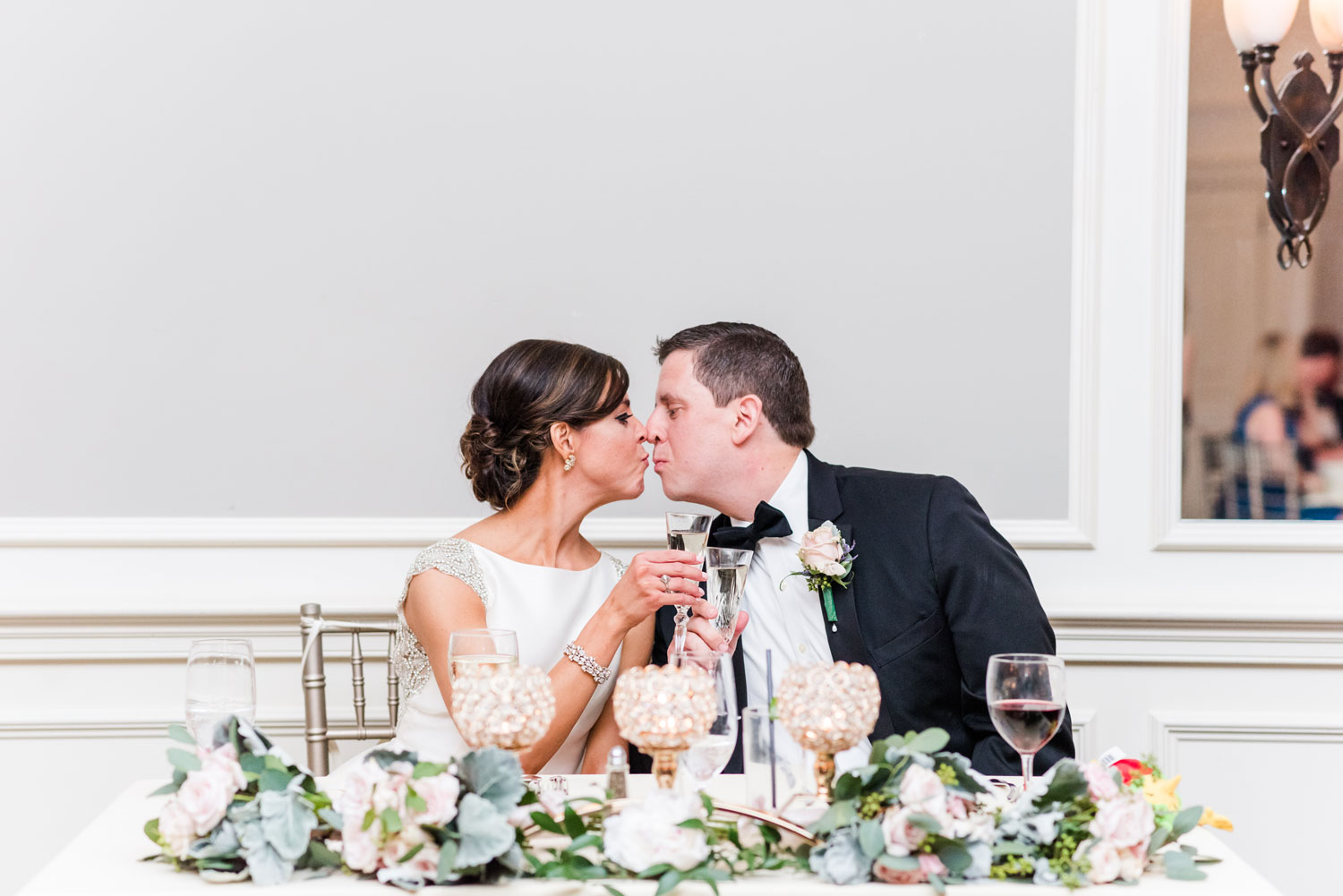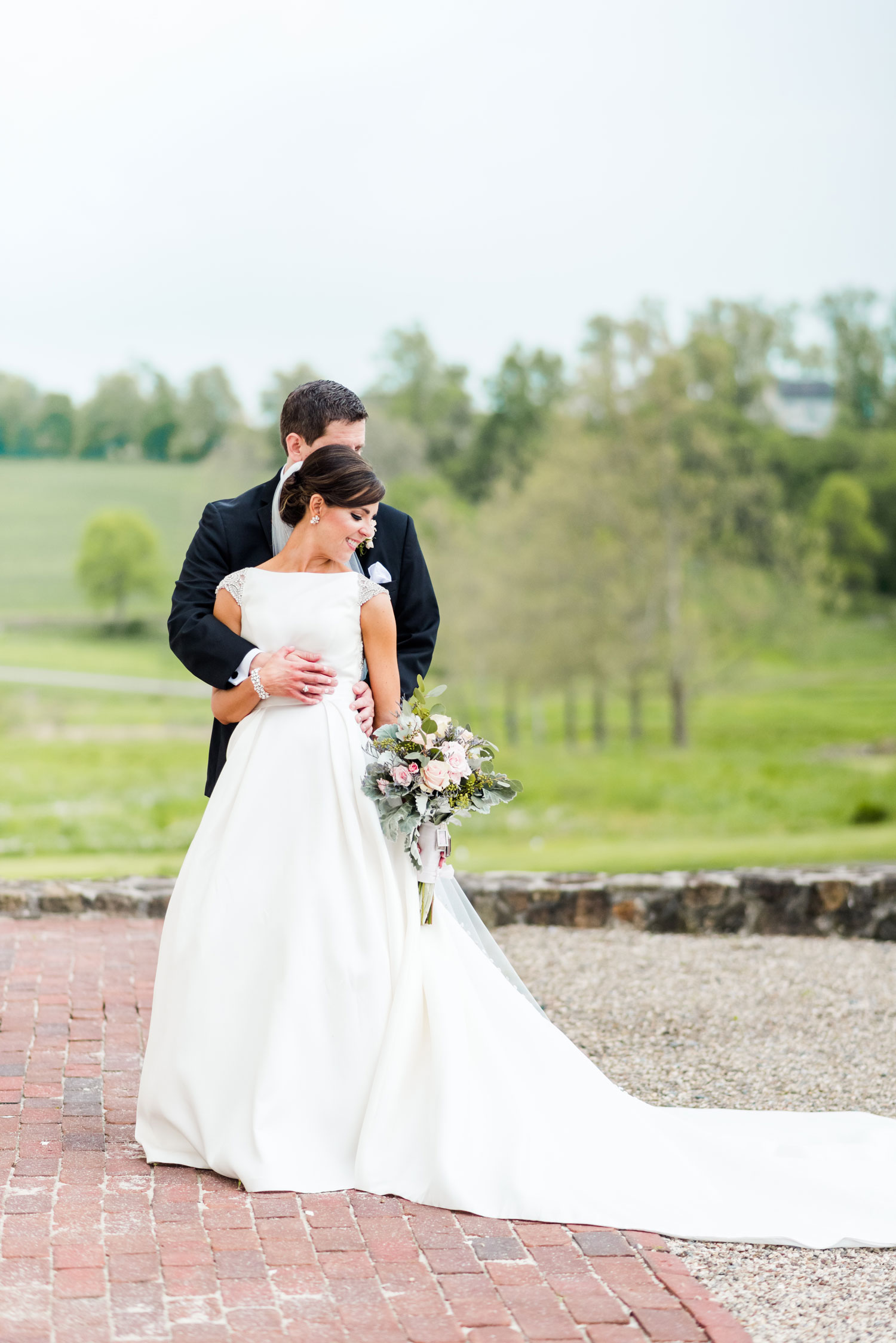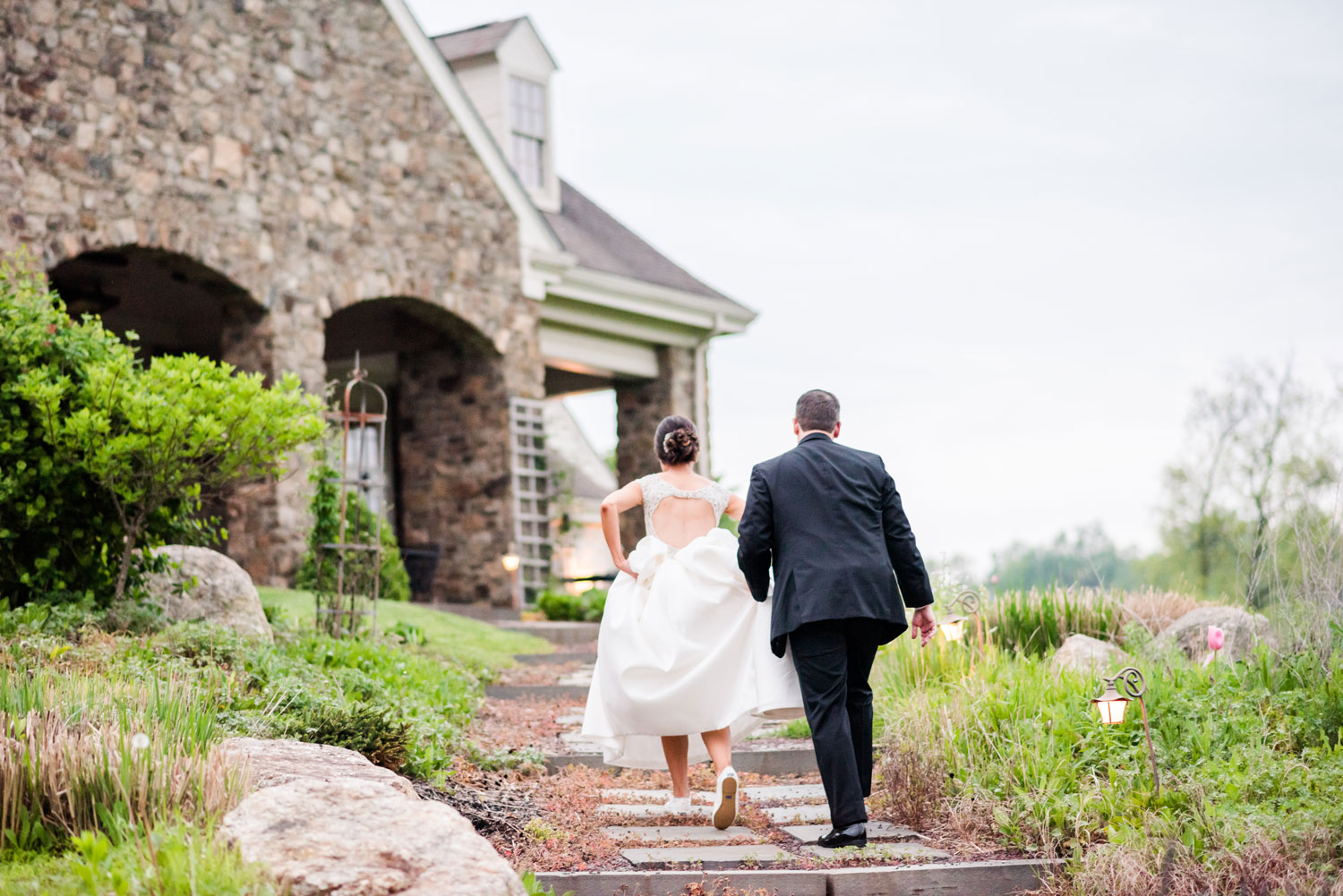 Our Provided Services
Planning & vendor coordination
Stationery suite & sign design
Reception design & styling
Day-of coordination
Vendors
Ceremony: St. Elizabeth's Catholic Church
Reception: French Creek Golf Club
Photography: Andrea Krout Photography
FLorist: Event Florals by Christine
Bakery: Bakers of Buffington
Bridal Shop: Van Cleve Bridal
Transportation: Kevin Smith
---
From the couple:
"From my first meeting with Amy she was nothing but professional, organized and patient. Her creativity added to the small touches of our big day. Amy and her team took away the stress and anxiety leading up to our Wedding Day. AER Weddings completed each and every aspect leading up to the Wedding, which included a detailed timeline to ensure our day ran smoothly. Amy and her team allowed us to relax and truly enjoy not only our Wedding Day but also the events and days leading up to the big day. Hiring a wedding planner is essential for any wedding. However, hiring AER Weddings is the best advice I can offer any upcoming bride/groom!"
- Jaclyn + David
---