The midst of winter can be a magical time for a wedding — it is, after all, the most wonderful time of the year. Amber and Chris had a vision for a wintry aesthetic complete with pine trees and stunning copper accents, and we were so excited to help them bring it to life. We worked with them to develop their overall concept of Donnelly Day: A New Holiday for Your Calendar. They met on Memorial Day weekend of 2013, Chris asked Amber to be his girlfriend on the Fourth of July, and he proposed on Memoral Day 2016. With their wedding only a couple of weeks before Christmas, it seemed only fitting that the holiday tradition continue.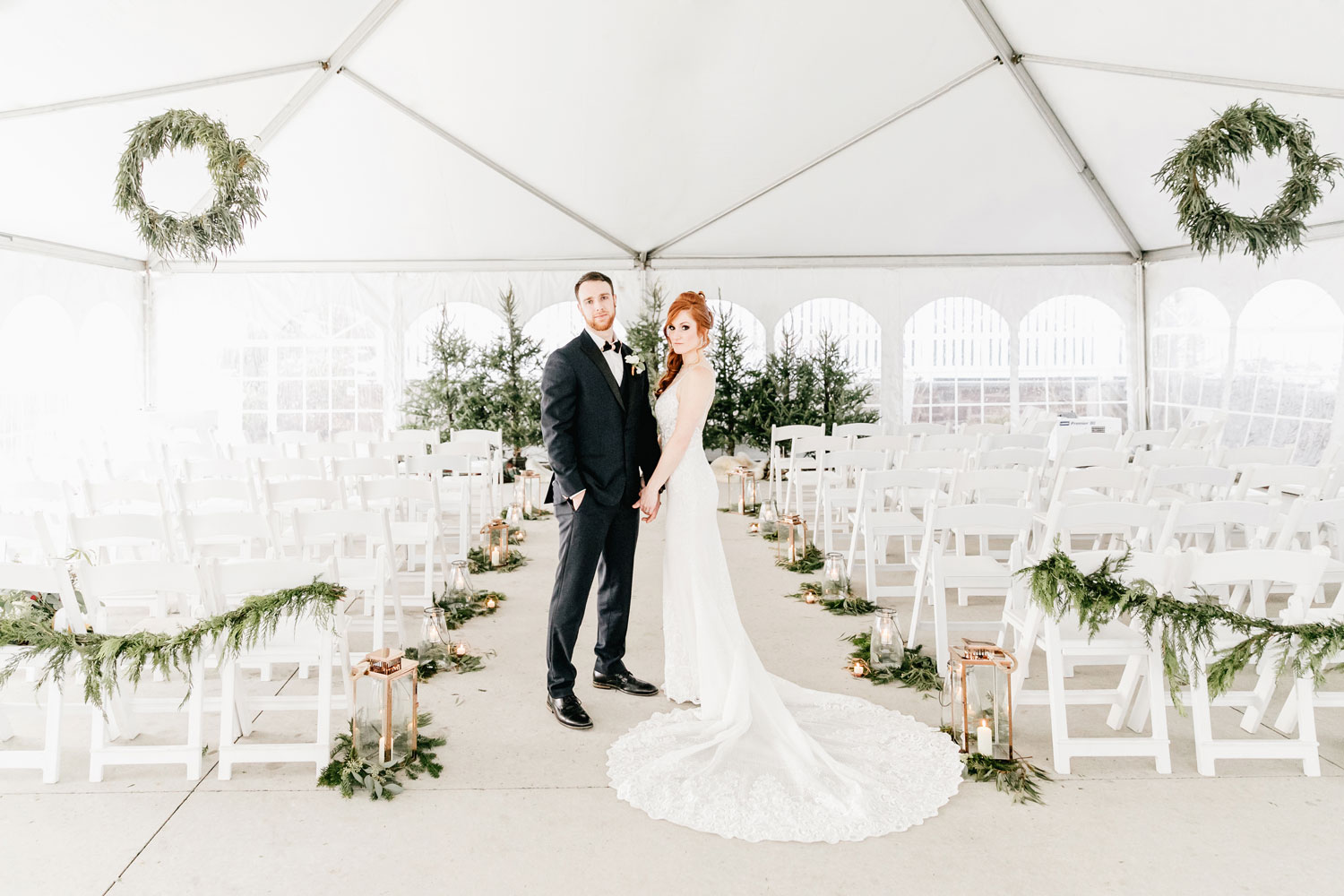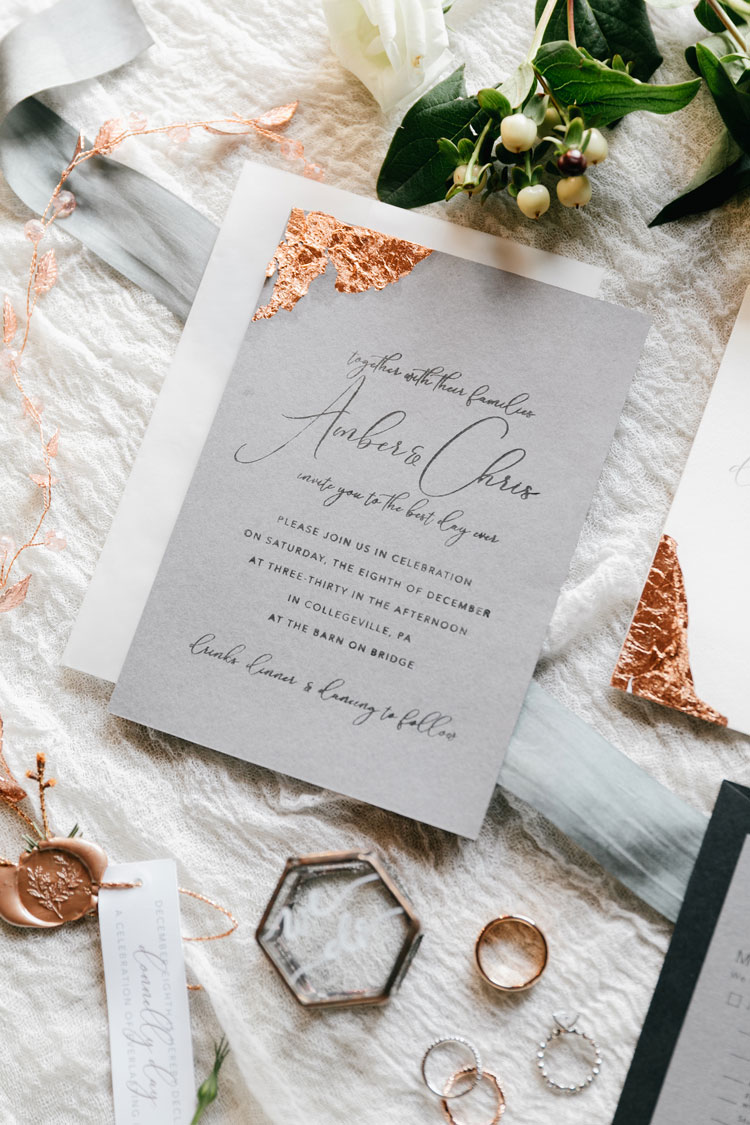 Amber and Chris began their journey with AER Weddings after winning a save-the-date promo, and it sparked a great friendship from the start. Amber's creativity and Chris's go-with-the-flow attitude made for exciting collaborative meetings where we always seemed to lose track of time. We started with their save the date design — foiled with rose gold, backed with a magnet, and an introduction to the new holiday for all of their guests. From there, we used Amber's sketches of her vision to work through details of their day and create the perfect invitation suite. With black-ink hand-letterpressed on grey paper, hand-painted copper foil leaf, hand-pressed copper wax seals, and a classy modern script, these invitations have made their way to our top three favorites of all time. The custom-made signage and decor for the big day followed suit, even as far as the wedding party's black and copper dresses and bowties.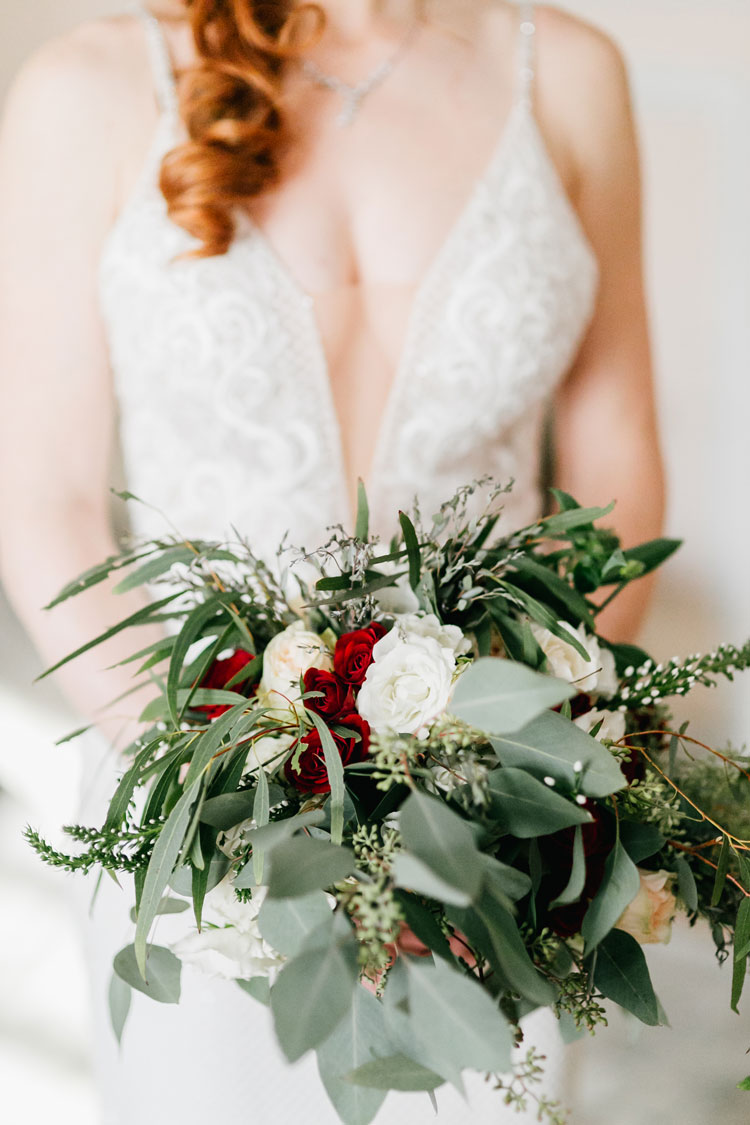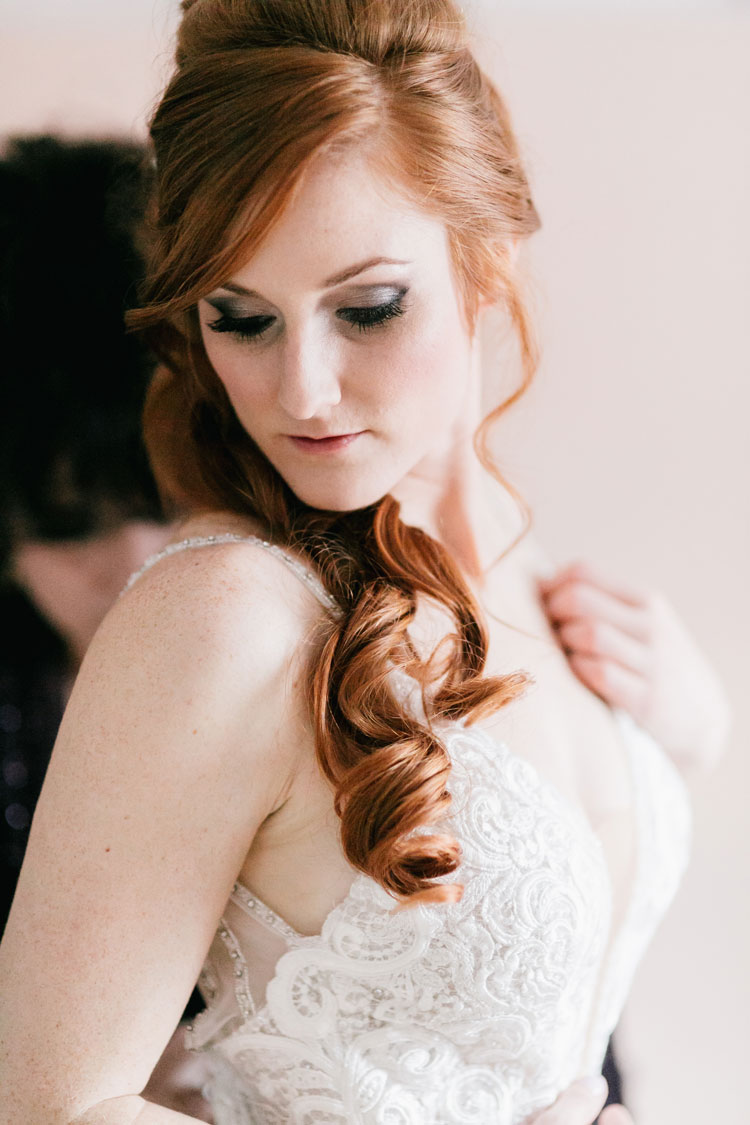 One of the first things Amber showed me when we met was the idea of a beautiful white aisle with pine trees lining the back wall. Her florist was able to deliver, and the winter-wonderland aesthetic began to come together. A greenery-only floral plan contrasted beautifully against the metallic copper embellishments. Candles and lanterns twinkled throughout the venue, while flannel blankets were provided for guests to really amp up the coziness. The venue itself gave off a rustic-meets-industrial vibe, which was complimented with Amber's choices of dark greenery and pops of copper. Tables were lightly adorned with greenery and votives — beautiful simplicity at its finest. Copper hoops with greenery served as bridesmaid bouquets and decor items, giving a nod to classic holiday wreaths with a modern and unique twist.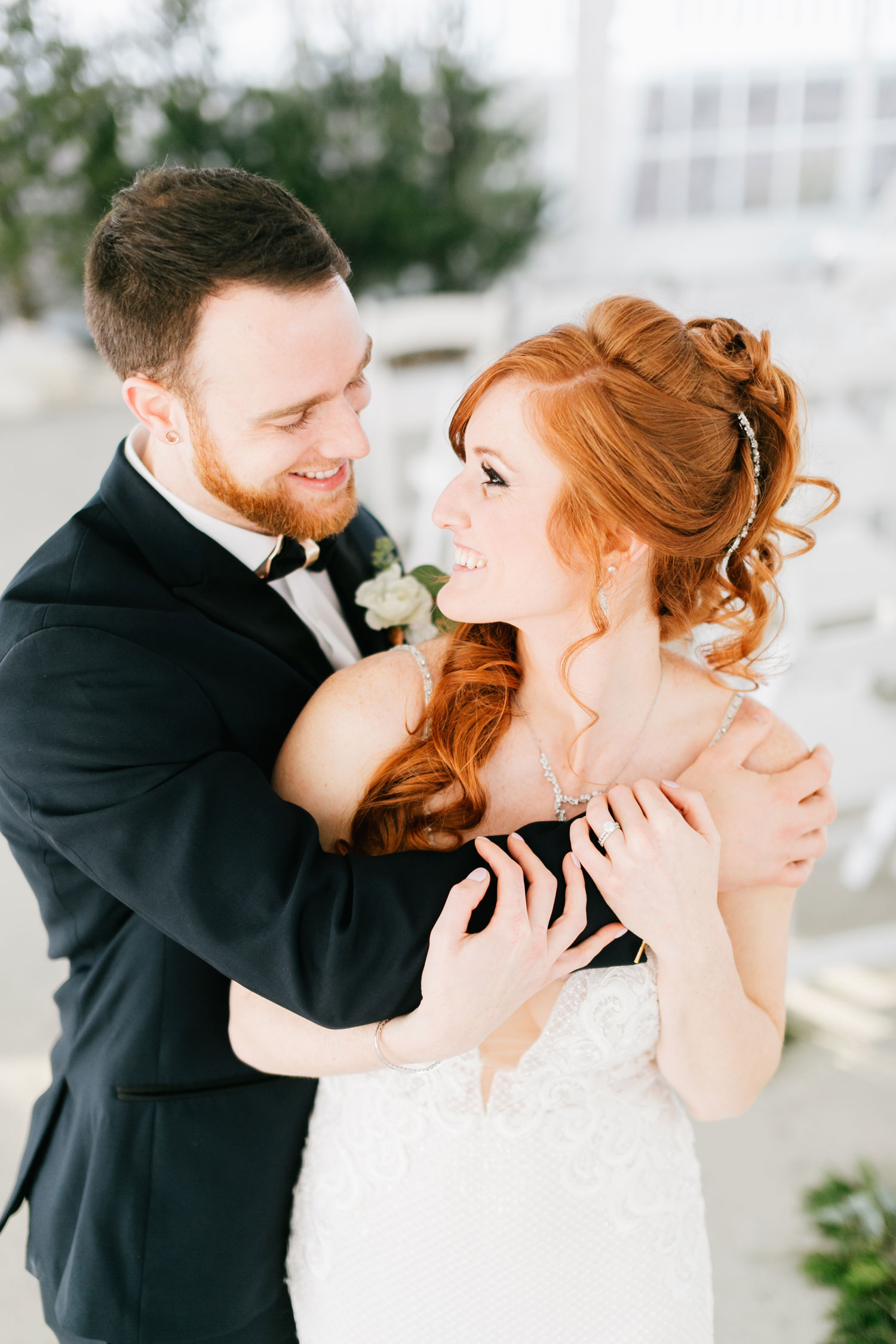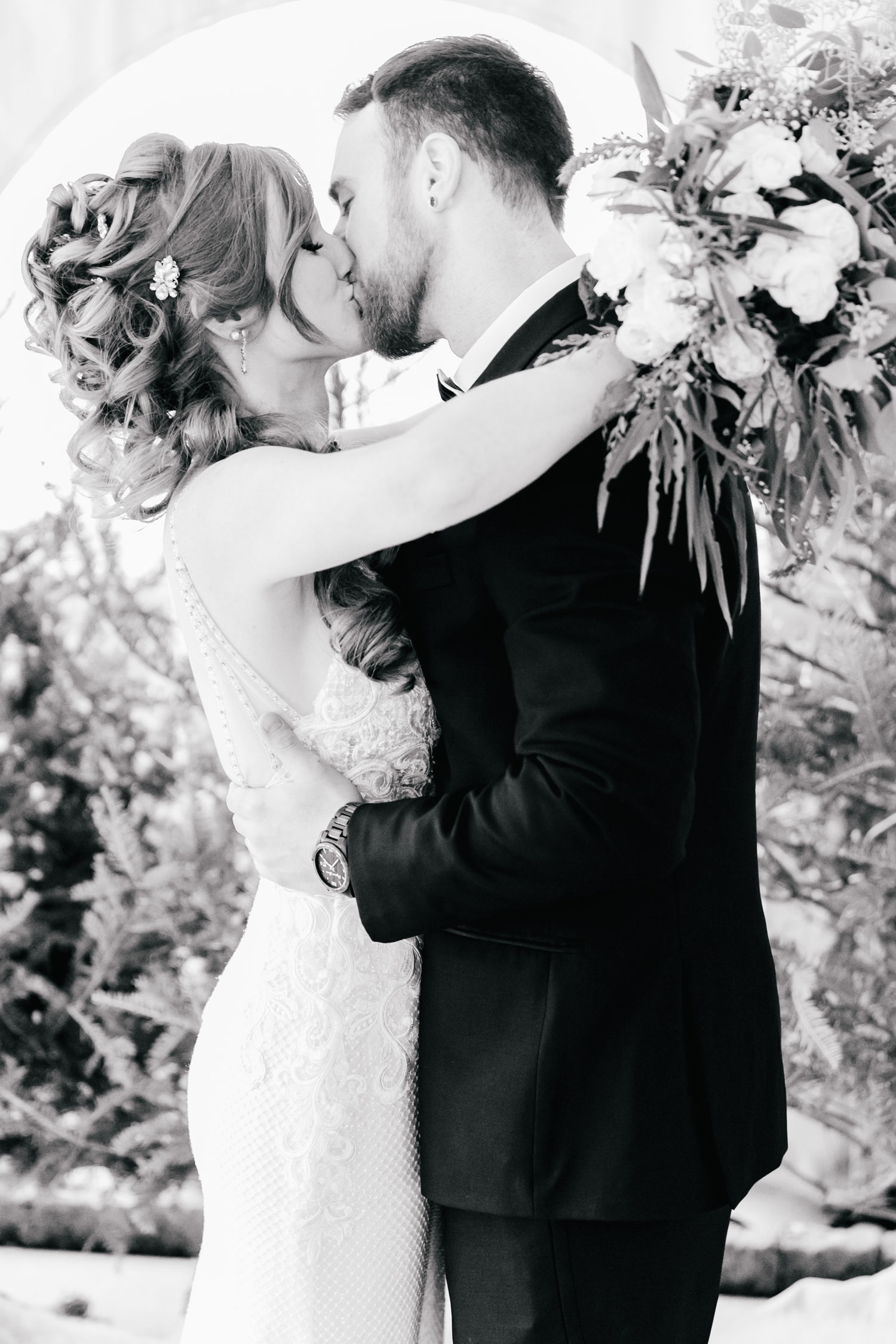 Winter truly is a wonderful time of year, and I wish more couples would choose to get married in these colder months. There is something about the cold weather that makes a wedding seem even more intimate. The holidays are a time for family and making memories, and to be able to add this very special moment in your life just makes these moments even more magical. It can be tough to get through the long weeks of dark skies and cold air, so why not get all of your loved ones together in one cozy space to laugh, dance, and be merry? Amber and Chris allowed the winter to guide their decisions without going as far as having a Christmas-themed wedding. Their character and love for one another shone through every detail, and I feel so lucky to have met these two wonderful people and worked with them on their best day ever. Donnelly Day was a beautiful celebration of two beautiful people, inside and out.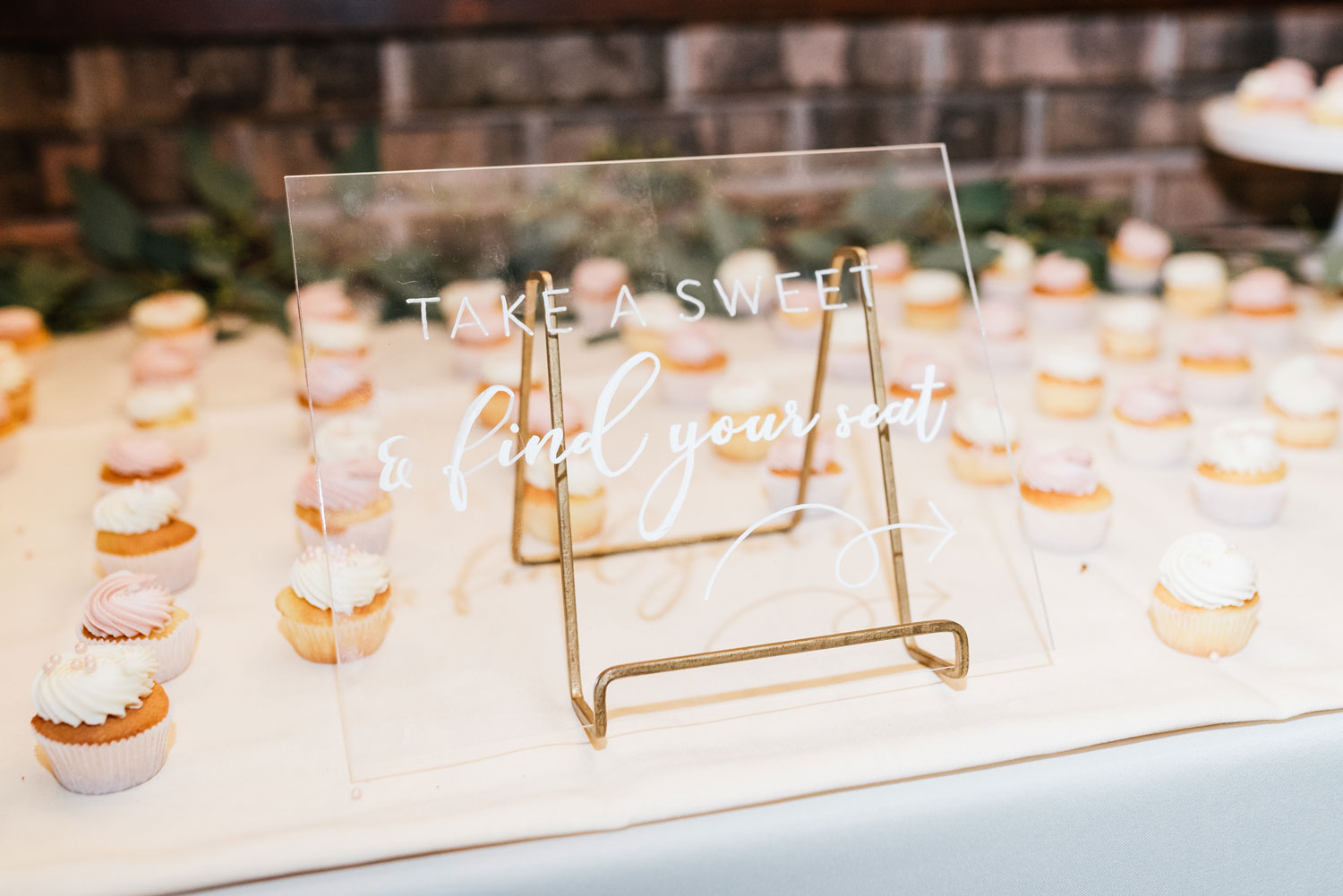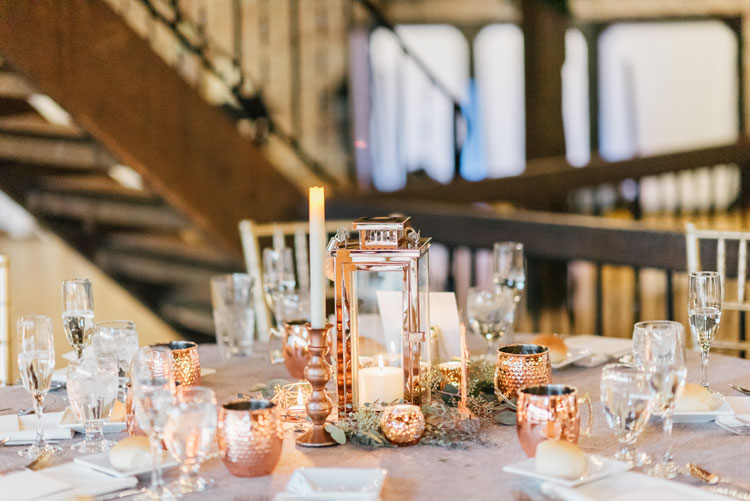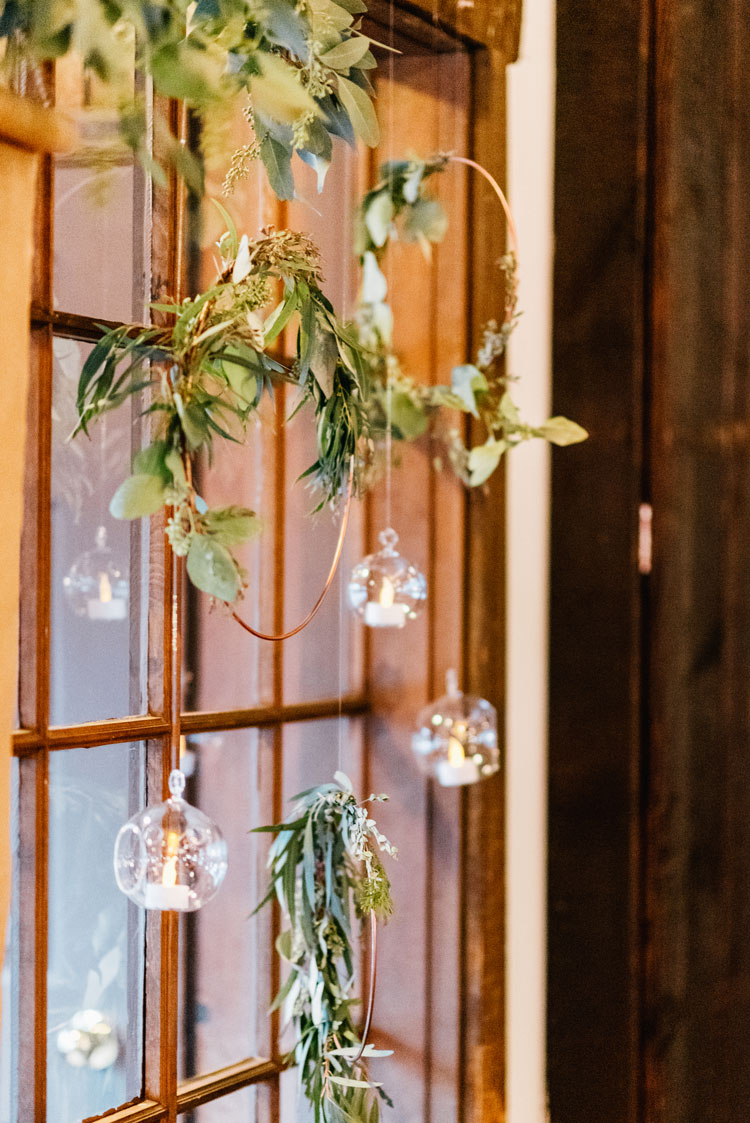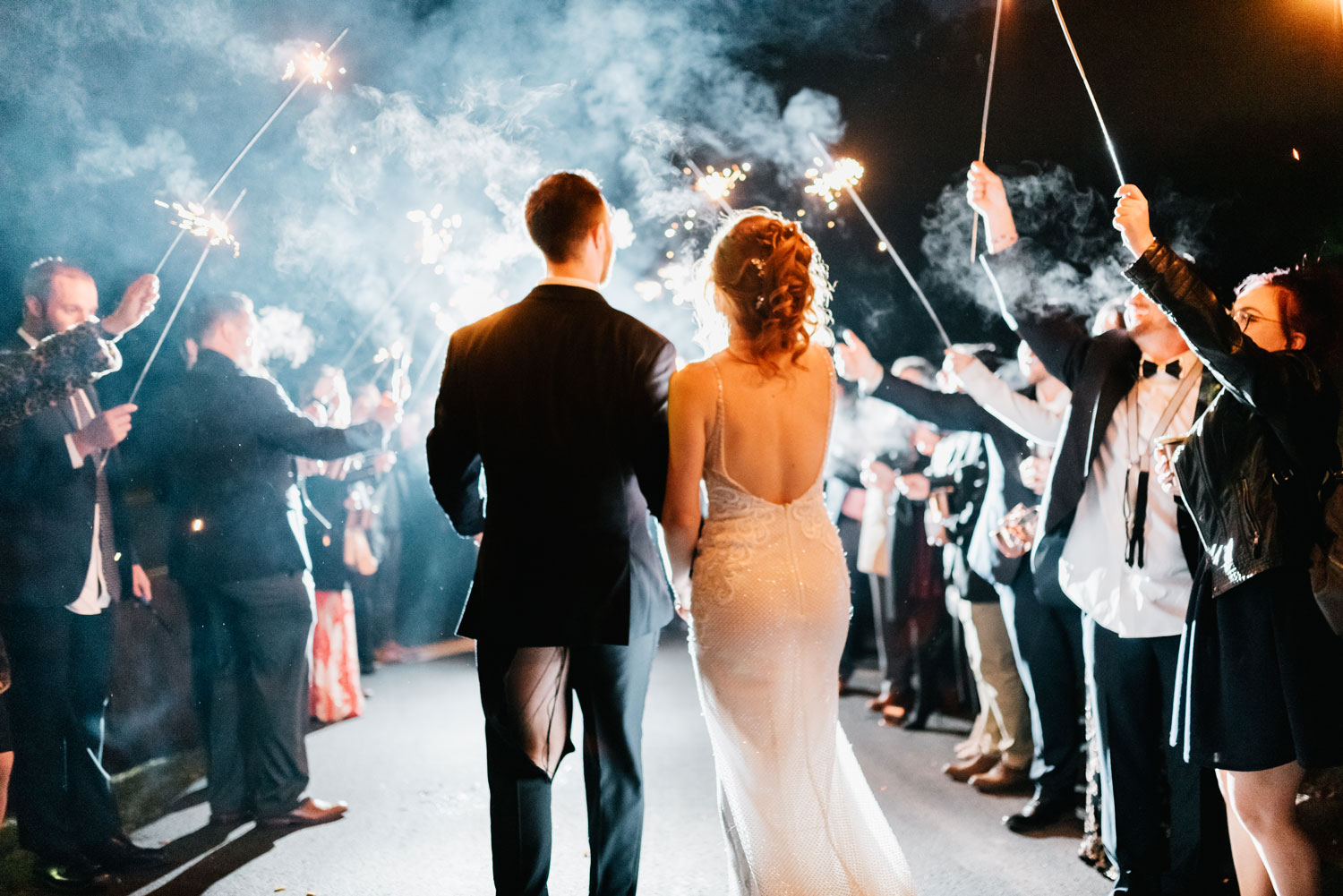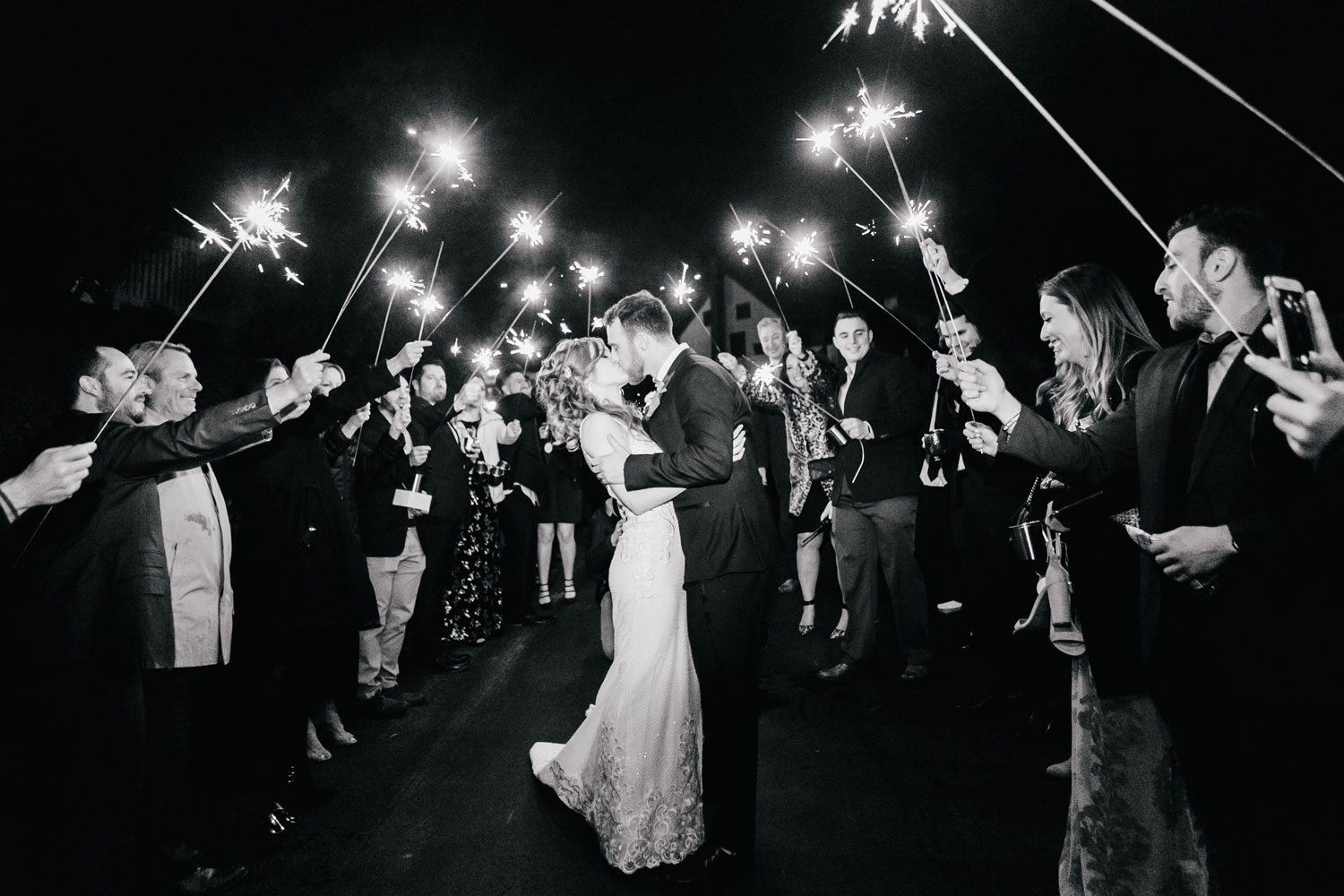 Our Provided Services
Basic planning & coordination
Stationery suite & sign design
Ceremony & reception design assistance
Day-of setup assistance
Vendors
Venue: The Barn on Bridge
Photography: Emily Wren Associates
Videography: Two17 Photo & Cinema
Caterer: Robert Ryan Catering
Gluten Free Cakes & Cookies: SLB Cakes
3-Tier Cake: The Master's Baker
Florist: Outside the Box
DJ: Silver Sound DJs
Gown: L'Fay Bridal
Hair: Allen at Lifespa
Makeup: Face the Occasion
Men's Attire: The Black Tux
From the couple:
"From the day we met Amy, she was so friendly and excited about helping to bring our visions to life. She met with us numerous times and really spent the time to get to know each of us individually as well as the two of us as a couple. Her ability to bring so many personal details to our stationary and wedding theme still amazes me. Amy was so patient with me through the entire planning process, even when I started to have some Bride moments or when I was missing some deadlines for her. She went so above and beyond in the design as well as helping to keep things moving forward when some other vendors slipped. She even was there, calm and collected, to help frantic me through a dress emergency a week before the wedding! My mom is still raving about our invitations, which is a TREMENDOUS compliment! Overall, I would not hesitate to hire Amy over and over, and I truly am thankful for having her as a part of our wedding and planning process. She was a lifesaver, incredible resource, and ultimately a great friend. She is the best!!!"
- Amber + Chris
---