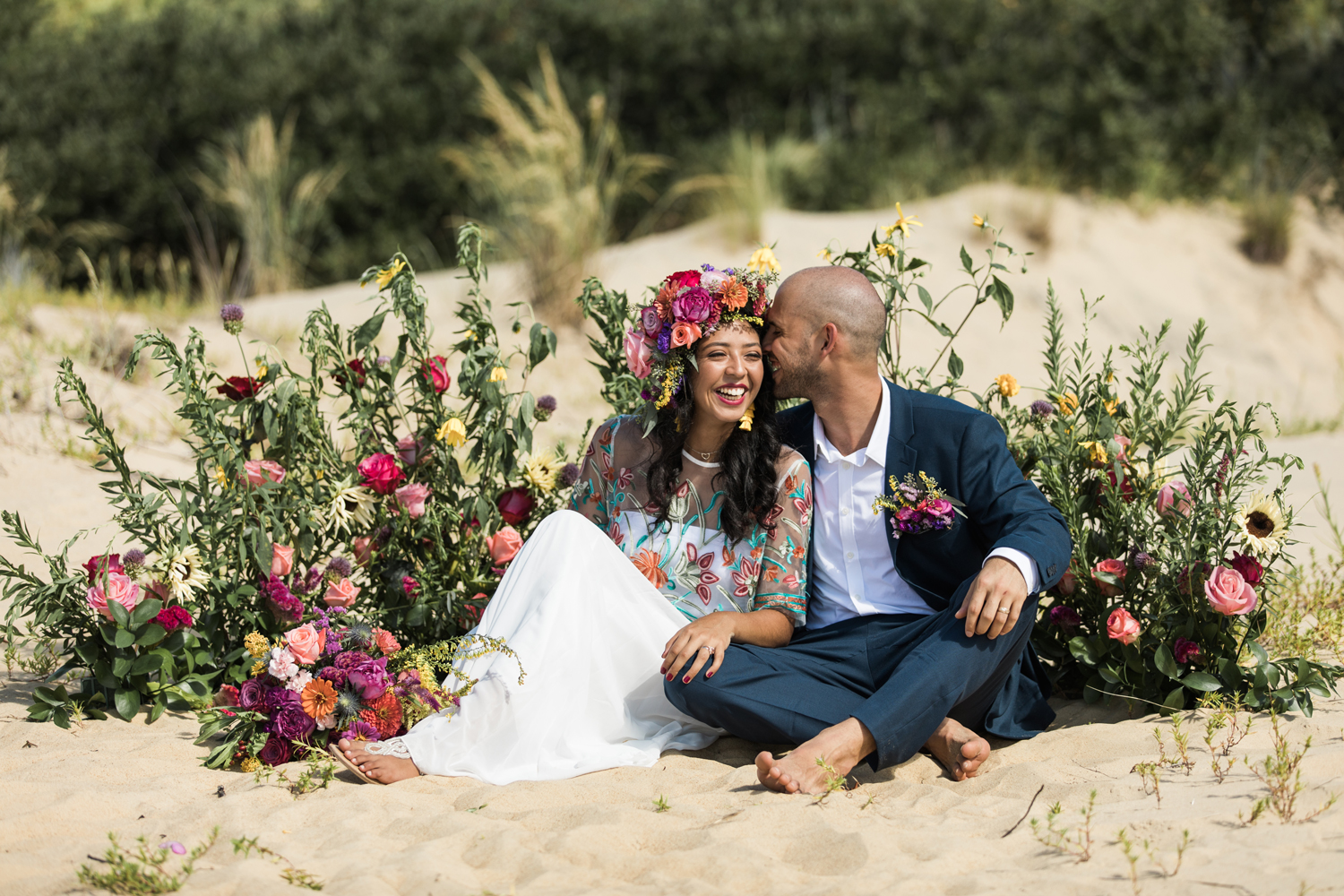 Summer is finally here, and we can't help but reminisce on one of our favorite styled shoots from last Labor Day. The pastel wedding trends don't seem to be going anywhere any time soon, but while we love soft pinks and greenery, our hearts long for out-of-the-box concepts. This shoot stemmed from the fun, careless essence of summer — it's the time to be bold, let loose, and live care-free. Through brainstorming ways to visually represent that, Bethany from Rose & Lily Events and I knew we had to pump up the color in a beachside fiesta. All of our vendors were on board, and they all put their best foot forward to bring our vision to life.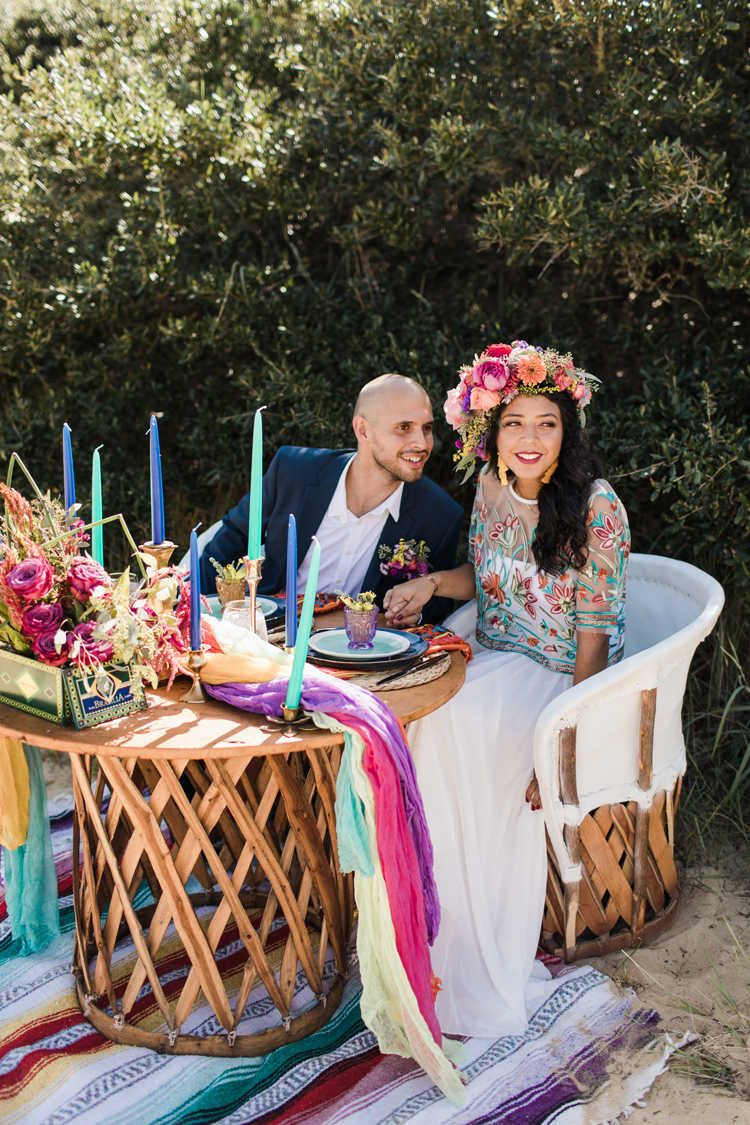 Arriving in the heat of the day at Jockey's Ridge State Park, completely surrounded by sand dunes, it was easy to forget that we weren't actually stranded in a desert. We knew a challenge lay ahead the moment we got there to scope out a setup spot, but we all rose to the occasion and started transporting furniture through the dunes. As the florals from Dorothy at Bells & Whistles began to arrive, jaws began to drop and we really started seeing our vision become reality. The colors of the flowers themselves were so bold we couldn't believe our eyes, and there was absolutely no getting over the WOW factor of the arrangements as a whole. Dorothy even curated a Brazilian cigar box for the sweetheart table centerpiece, tying in our couple's South American heritage and the overall fiesta-vibe. As floral pieces were buried in the sand into a beautiful ceremony background, Bethany set tables with props and place settings from World Market while I styled the little details. In keeping with the challenge of breaking the trends, I designed and letterpressed a one-of-a-kind invitation suite on gorgeous, brightly-colored handmade paper from White Dragon Paper. Quirky wording and a self-enclosure truly had this suite standing out as much as the other elements in our shoot. Our couple completely rocked an oversized flower crown and pocket boutonniére, and their palpable love made every shot extra special.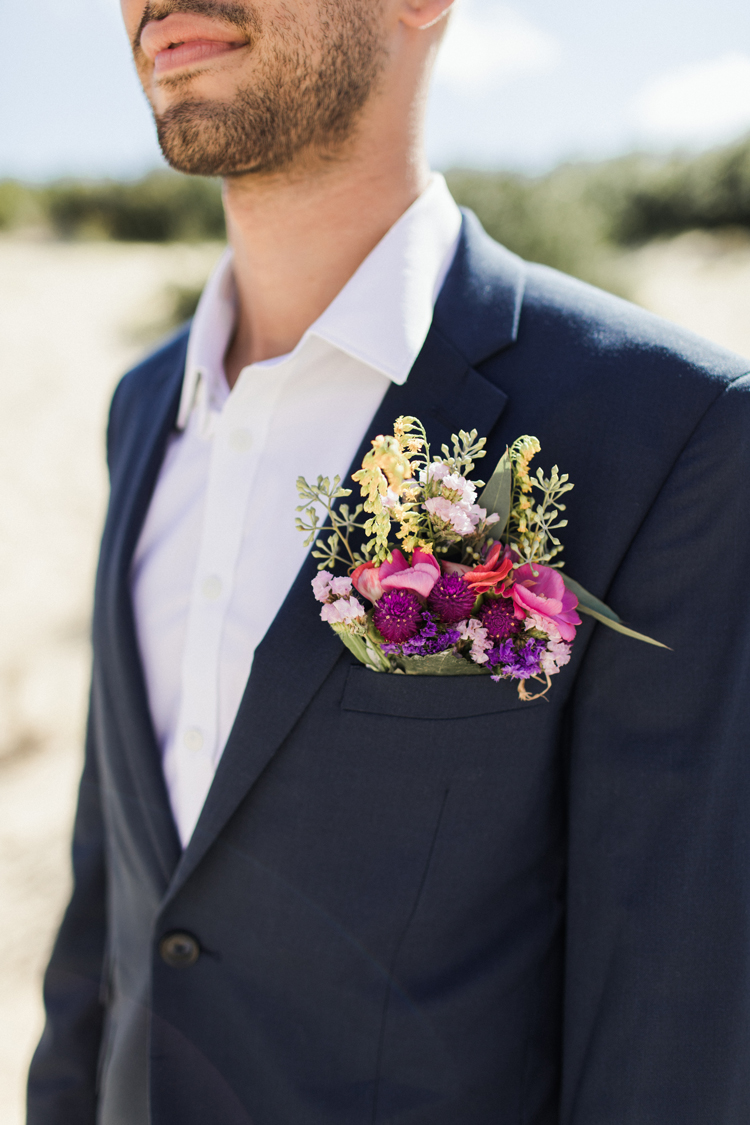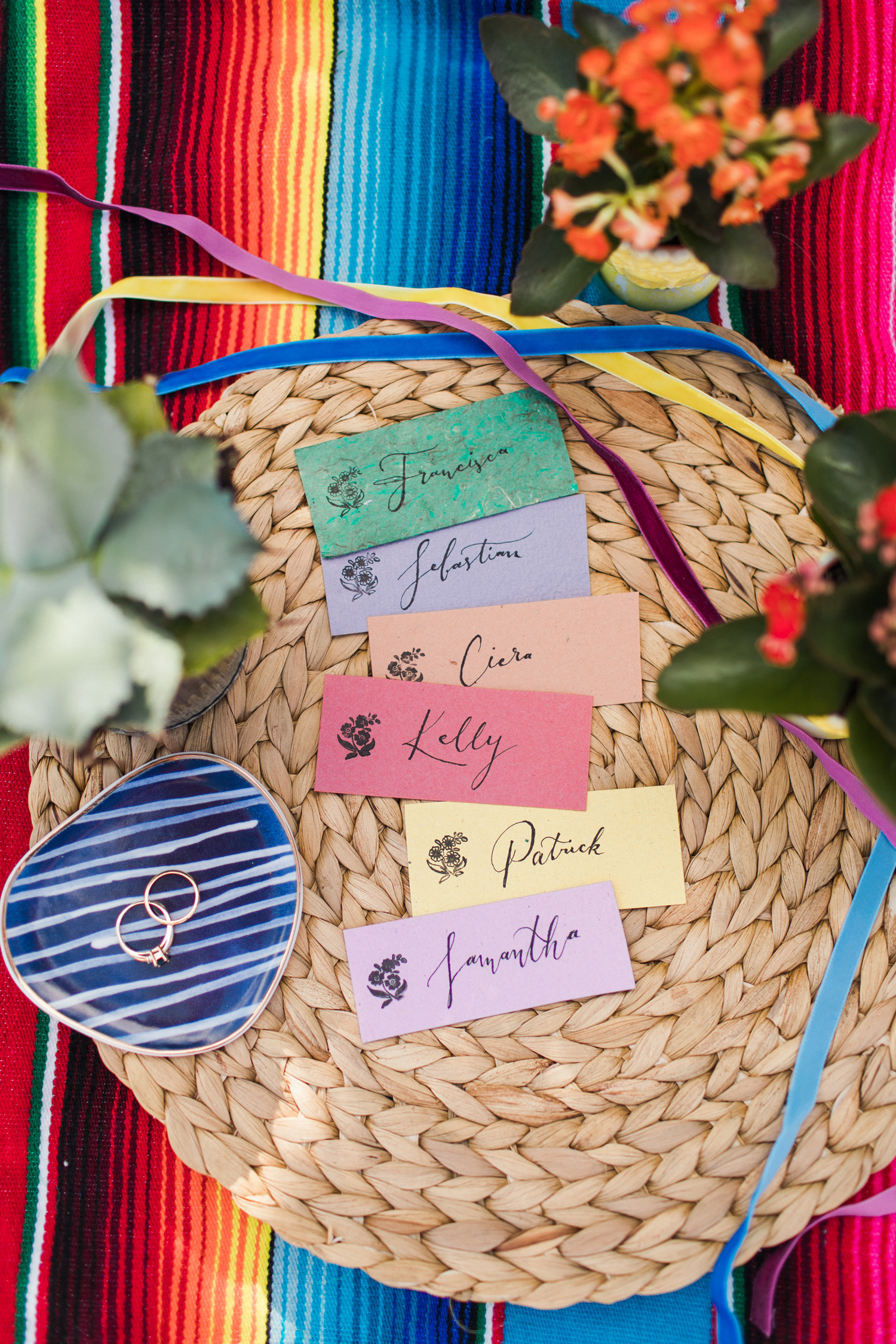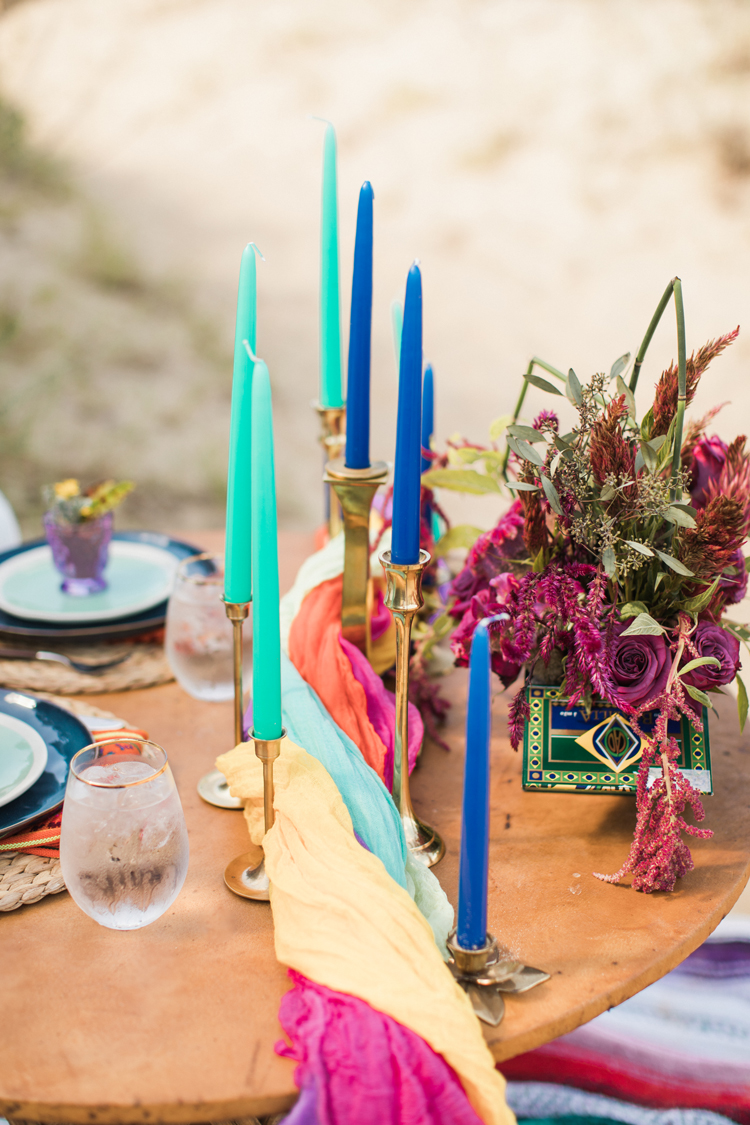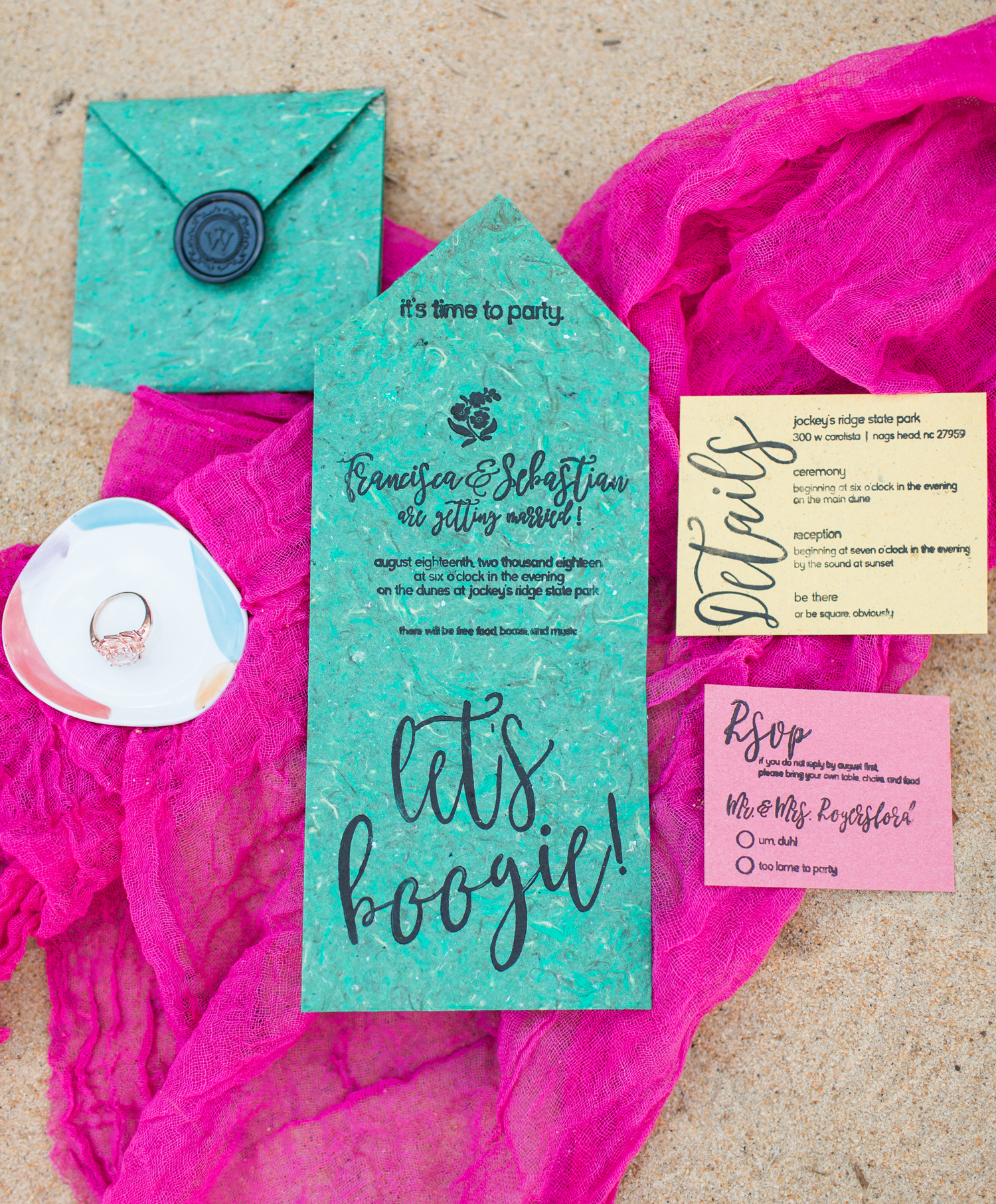 The heat of the summer sun this day poured over all of us as we set up furniture, details, and decor throughout the afternoon. To say this was a hot day would absolutely be an understatement. The harsh light certainly gave Samantha Jay Photography a challenging task, but she killed it and astounded us all with her final images. We all left dripping in sweat, sunburnt to a crisp, and smiling from ear to ear. Celebratory drinks and lunch at Mulligan's, a nearby restaurant to cool off and enjoy each other's company were a must. Looking back through these images (for the hundredth time) has us so excited for the summer to come. We can't wait for more collaborations, more so-hot-you-can-barely-stand-it days, and time spent with good friends on the beach. After a very long, cold winter and the rainiest spring (ever), we are so ready to bask in the sun and let our creativity flow. The summer season is always inspiring for us — people are so much happier all around, and celebrating love is such a joyful experience to begin with that combining weddings and summertime is just the perfect mix. Sometimes those long, dark winter days can feel like you're seeing in grayscale. When summer finally arrives, the fog is lifted and it's like seeing in full-color for the first time, every time.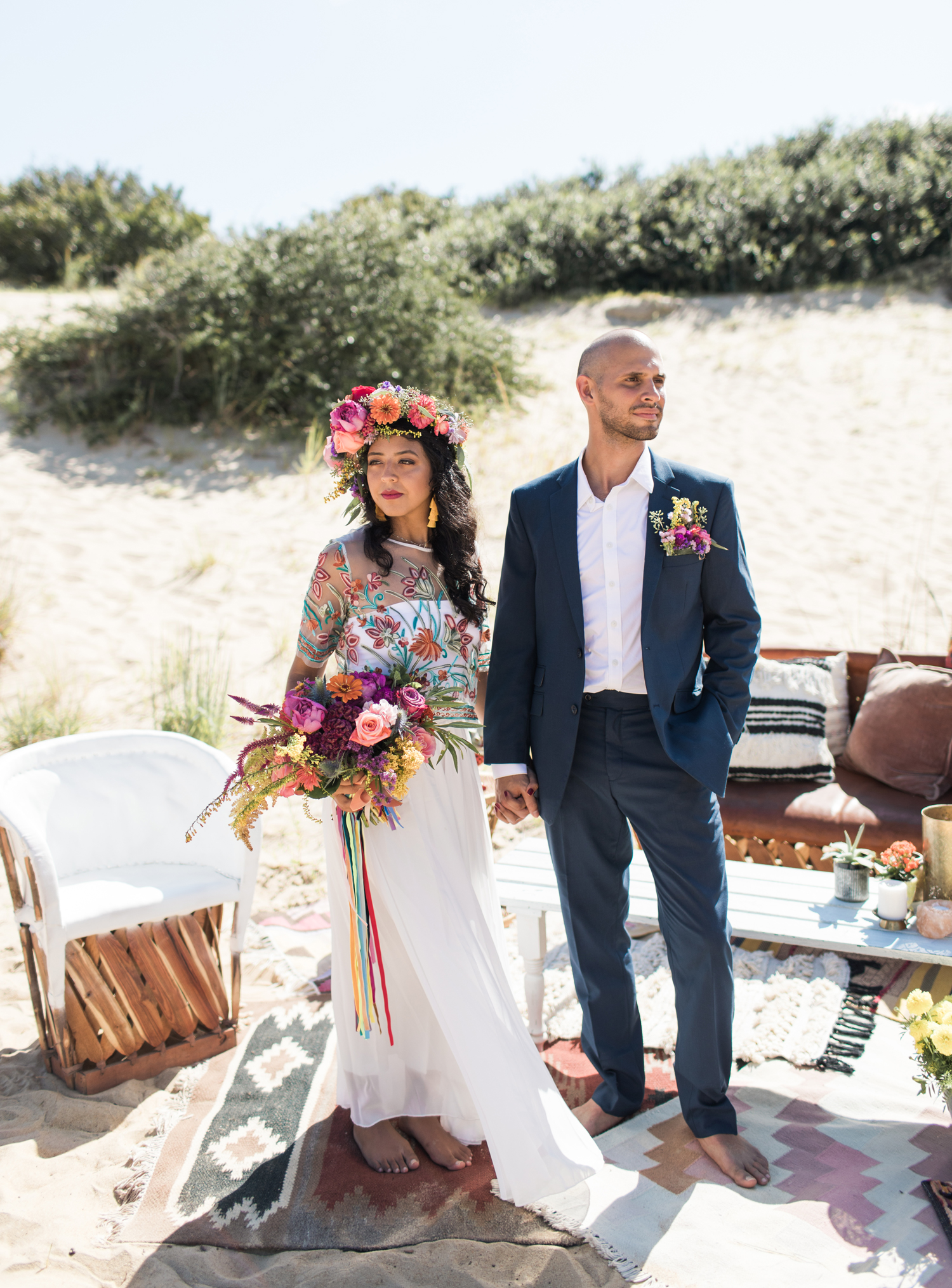 Working on this unique shoot with such a talented group of vendors inspired us far beyond our creativity. All of us came from not only different states but different backgrounds, but none of that mattered during this collaboration. Each of us was able to be completely ourselves, without judgement, and given the current world climate it was a beautiful thing. At our very cores, we are all human, and we all crave compassion. With summertime making it's comeback for another year, we challenge you to be bold. This is the season to abandon the trends and break the so-called norm. Color your summer with hot pinks, neon oranges, and sunshine yellows like nobody's watching. It's okay to stand out, it's okay to try new things, and it's okay to be yourself. Whether it comes to your wedding day aesthetic or just how you live your life — don't be afraid to dive head first into uncharted territory. We as human beings aren't meant to all fit in the same box. Find your own space, and scream from the rooftops who you really are. From the brightest colors to the most neutral tones, each of us has our own color story. What's yours?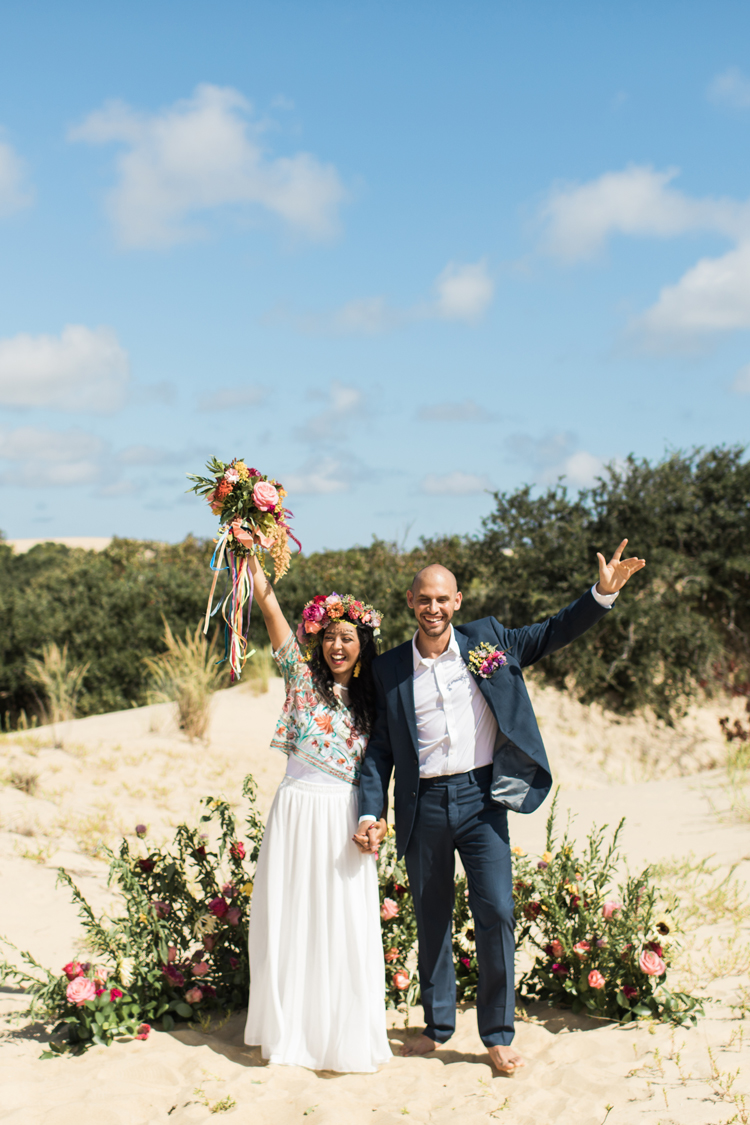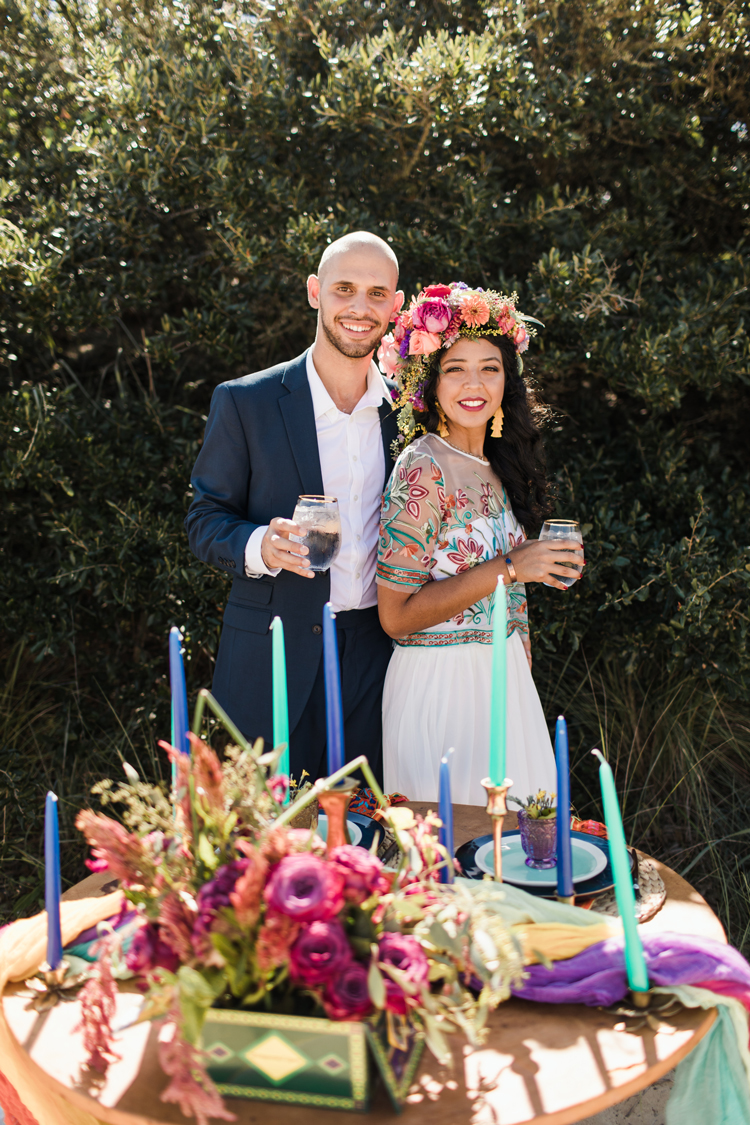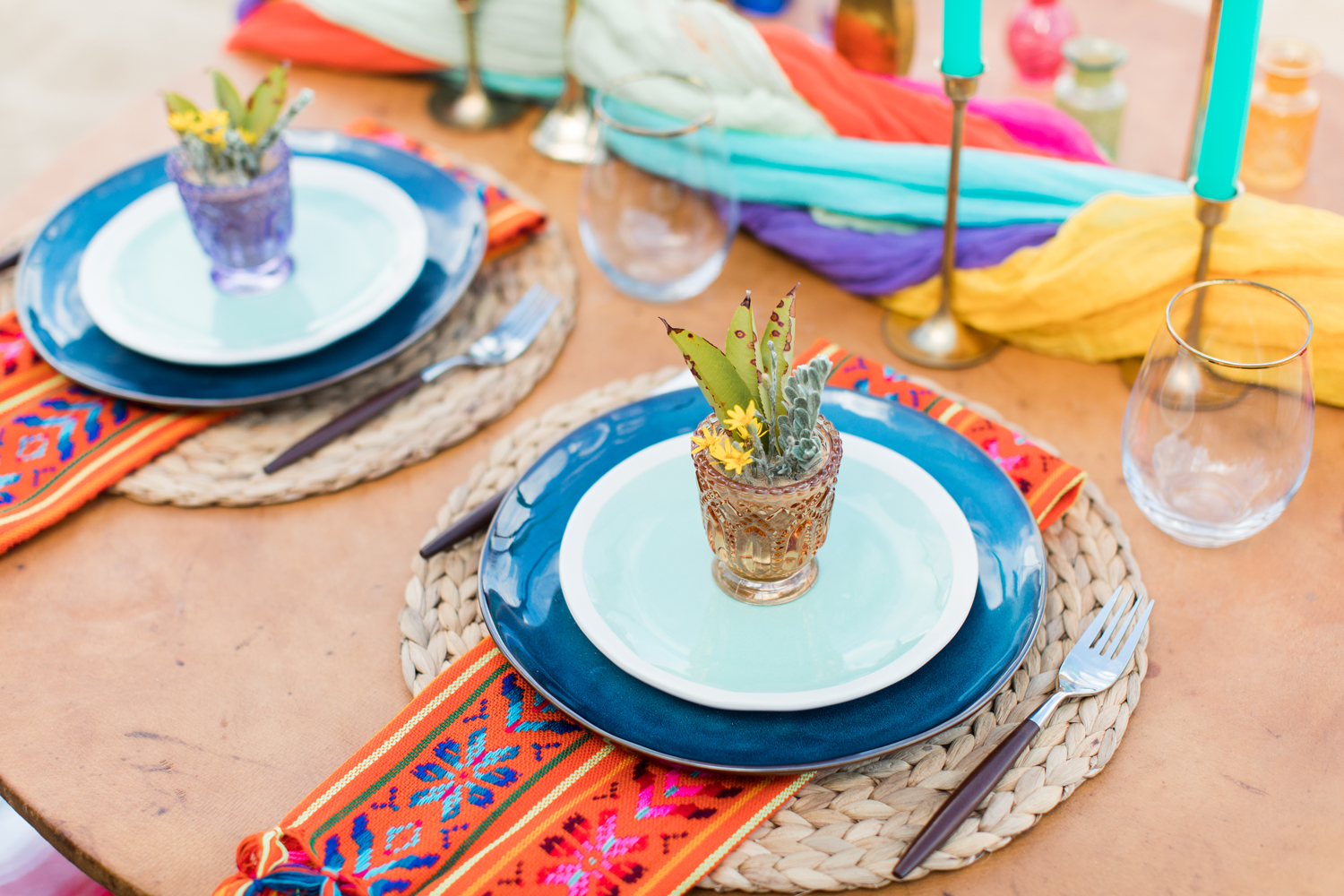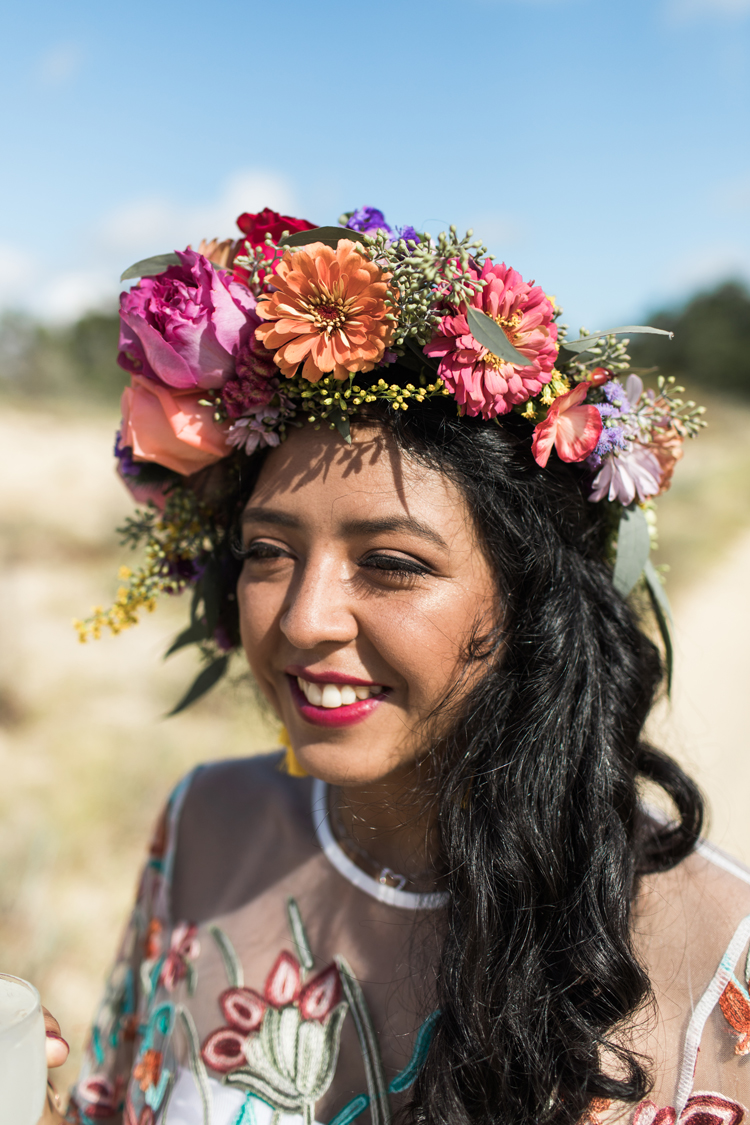 Our Provided Services
Collaborative vendor coordination
Collaborative aesthetic development
Collaborative setup & styling
Stationery suite design
Vendors
Collaborator: Rose & Lily Events
Photography: Samantha Jay Photography
Florist: Bells & Whistles
Rentals: Amaranth + Artifact
& Willow Tree Furniture Company
Hair & Makeup: Kelly at Lovie's Salon & Spa
Morganite Ring: Gemstone Creations
Embroidered Top: Amazon.com
Margherita Glasses: Anker Mobile Bartending
Location: Jockey's Ridge State Park
---