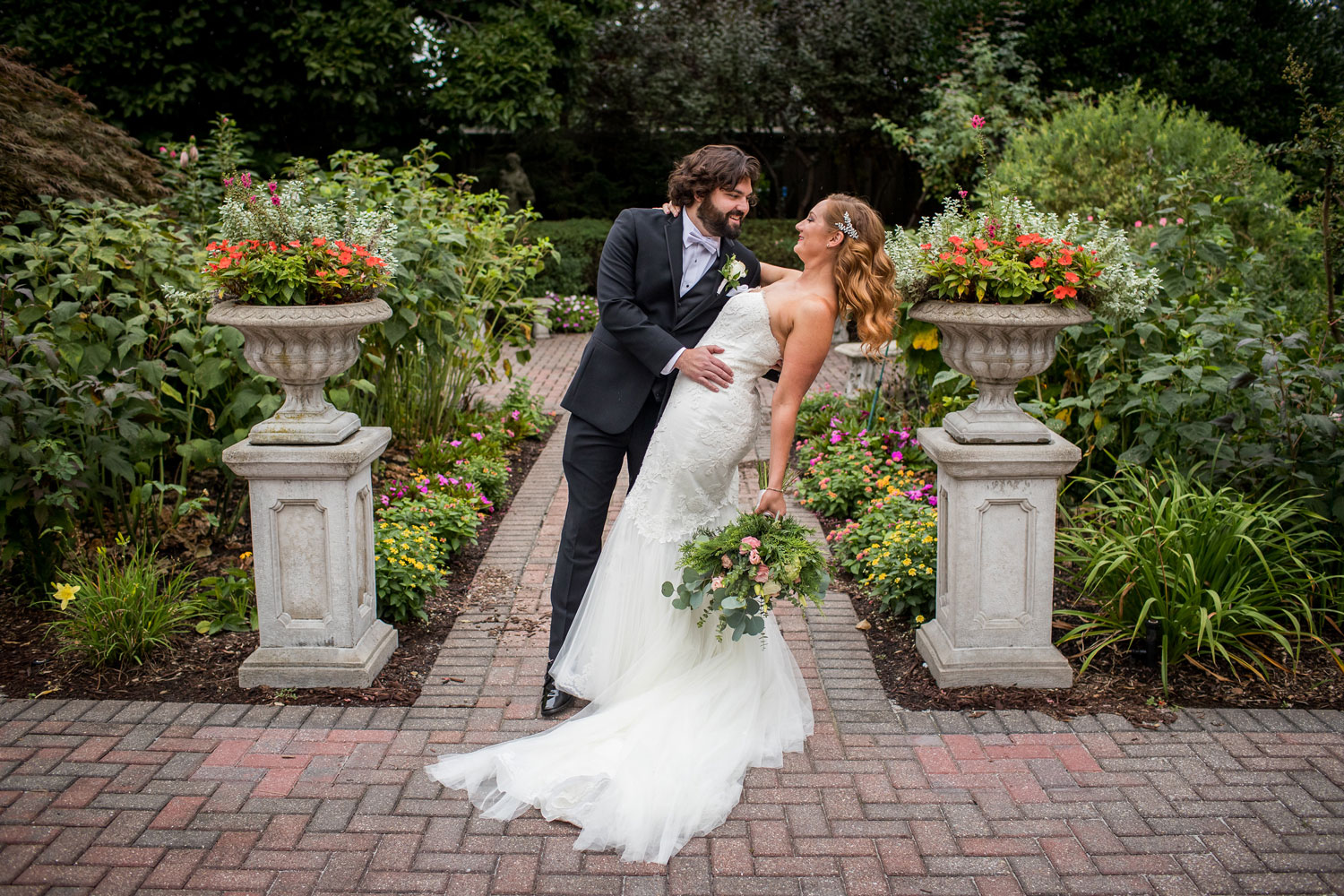 A love of Game of Thrones, an Irish-Catholic background, and a Philadelphia Eagles fandom came together in one celebration of love. Meeting Chrissy and Michael was the start of a wonderful creative experience. When we discussed their interests and delved into their quirky personalities, I knew that I would have to create some really custom artwork to capture everything they loved. Their wedding design was a beautiful combination of the things they hold dear.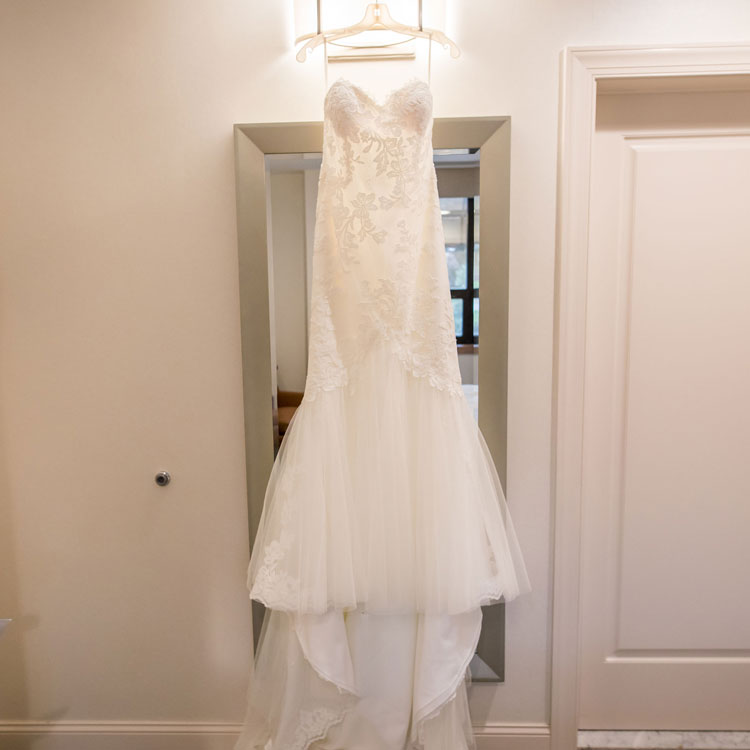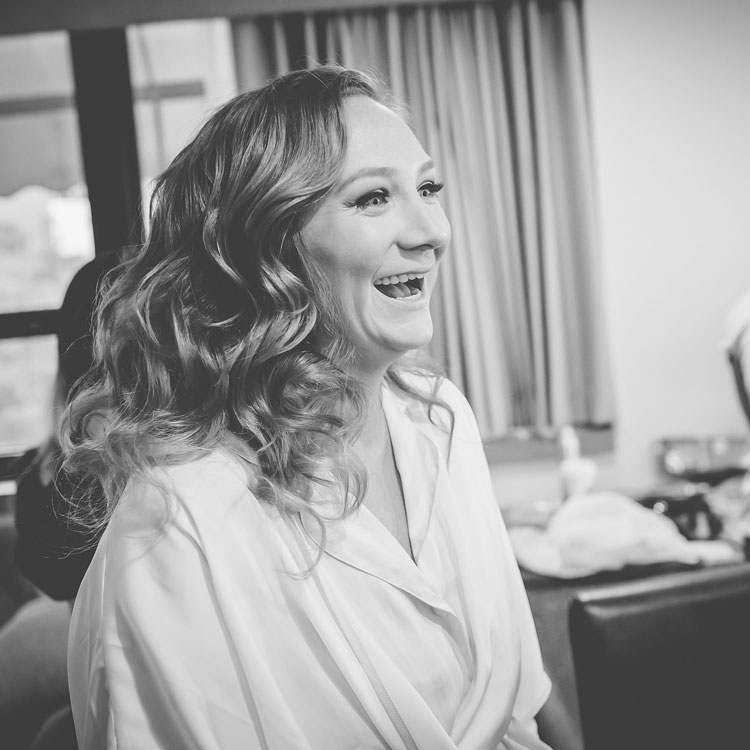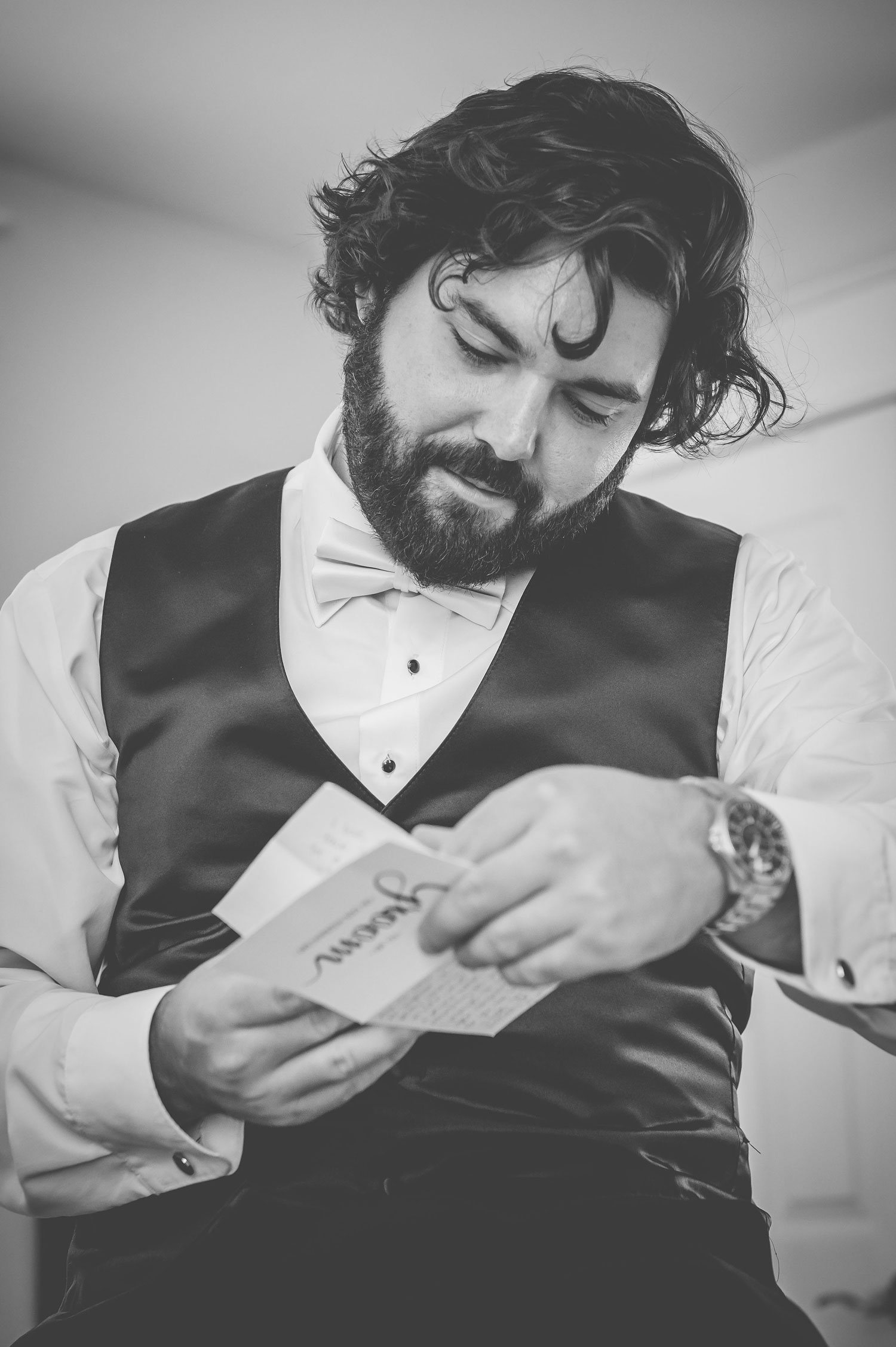 Their emblem became a custom crest, utilizing the style of a traditional celtic knot, and bringing in two eagles flanking either side to give a subtle nod to their love of the Philadelphia football team. These two were so fun and unique, so something formal didn't seem to fit. We went with a vector illustration style for all of their stationery, even including their adorable pooch Laney on one of the save the dates. With a large guest list of over 250, we were able to mix it up and do different versions of some of their stationery items to give guests a truly personalized experience. The concept carried over into their signs and decor for the day of, enhanced by gorgeous florals and greenery from our top preferred vendor. To top it all off, a hand-lettered menu served on a frosted pink glass platter got guests excited for the delicious meal to come.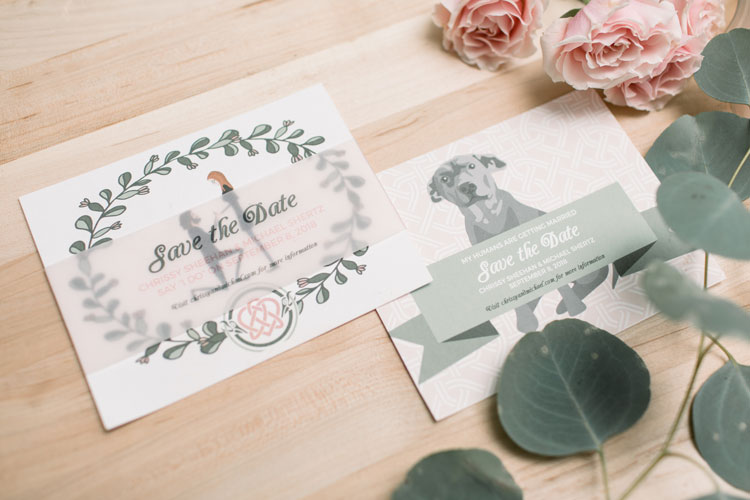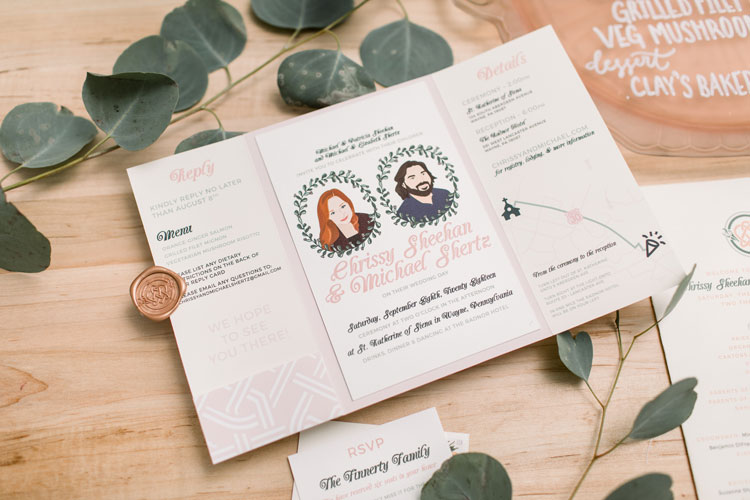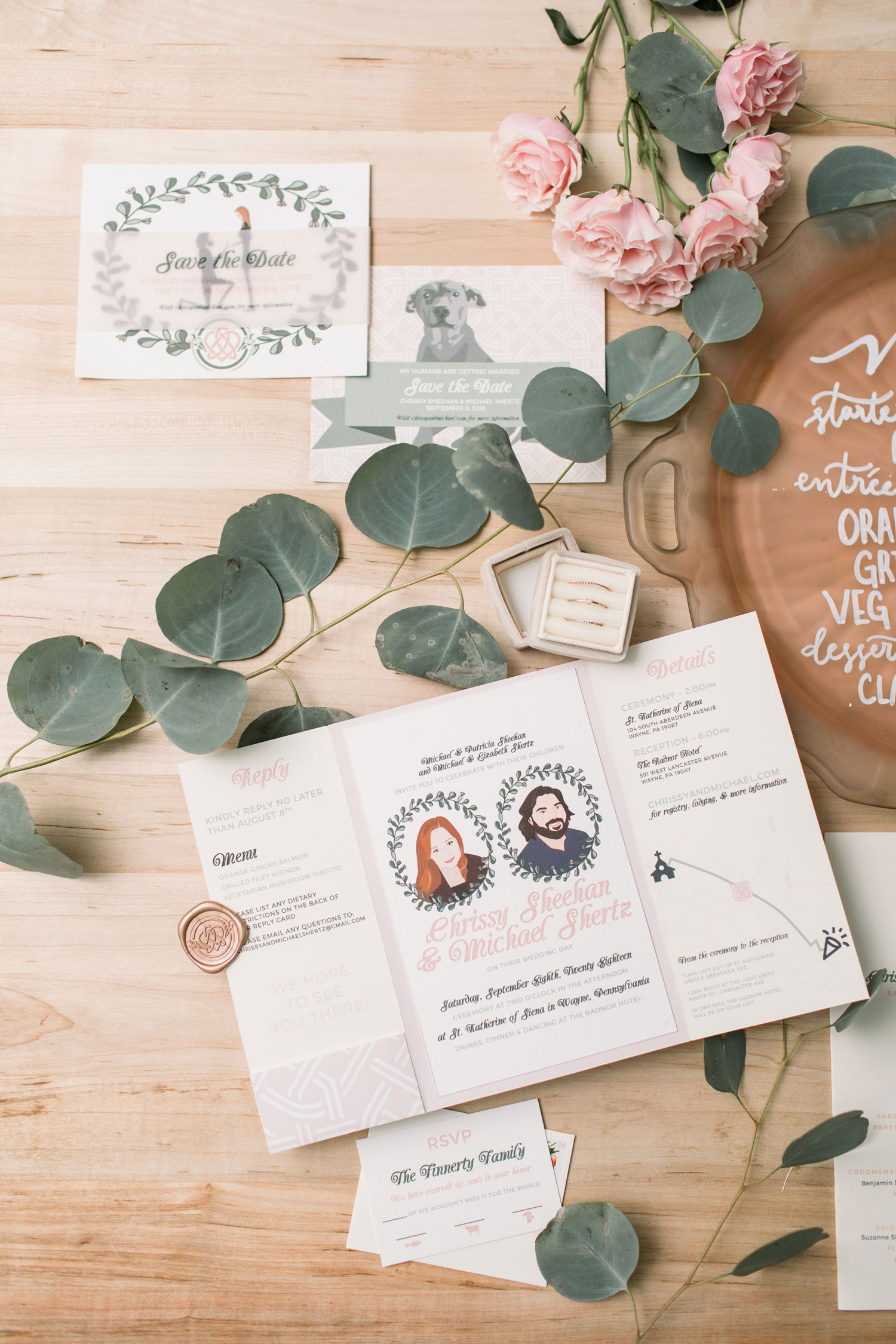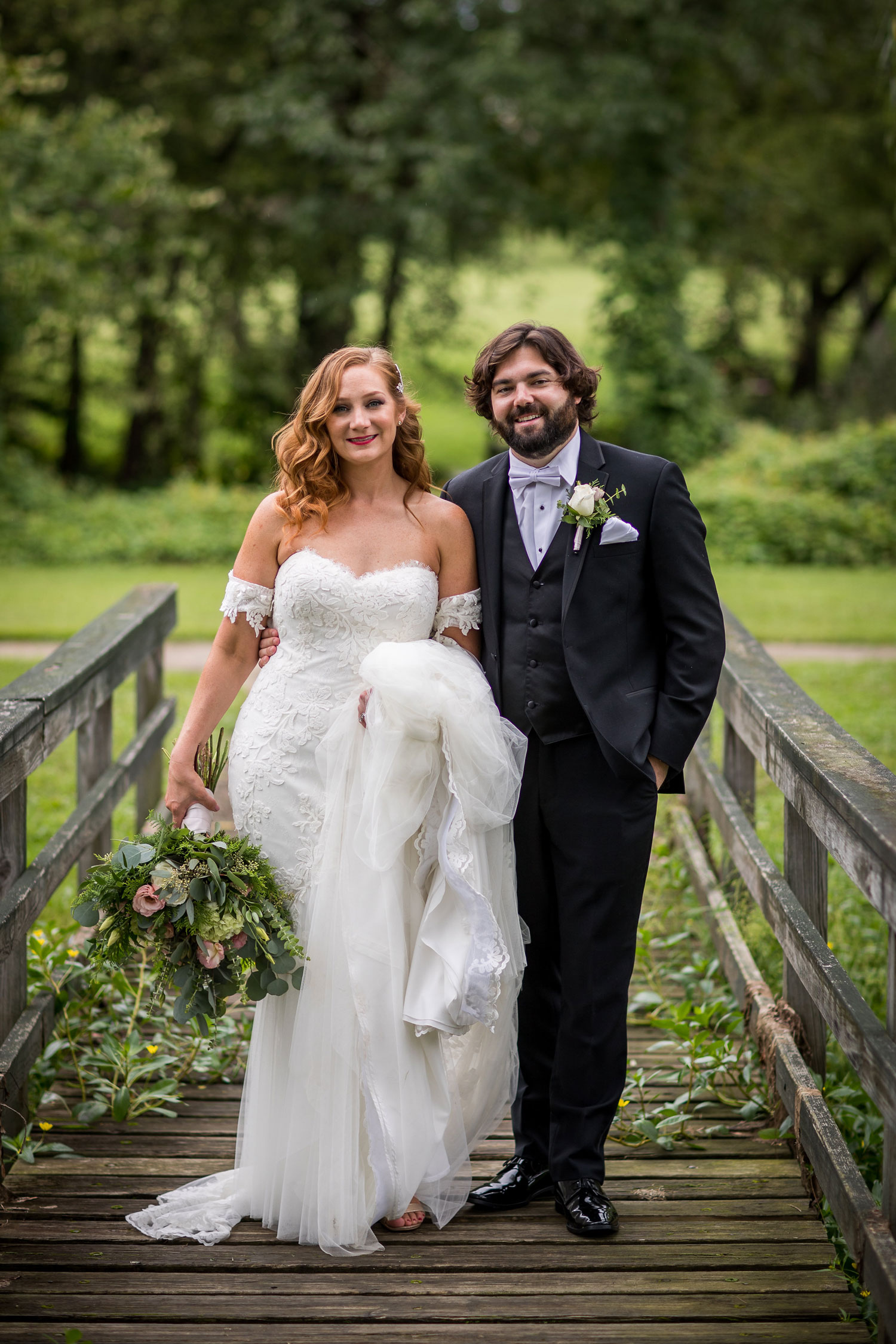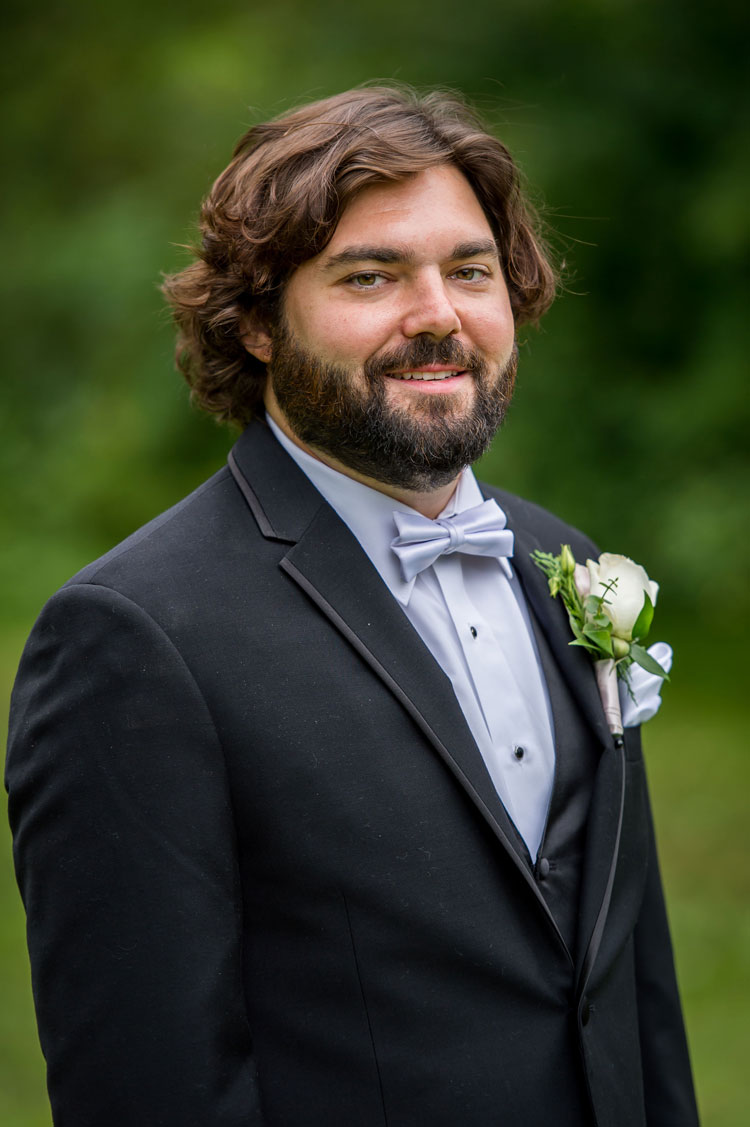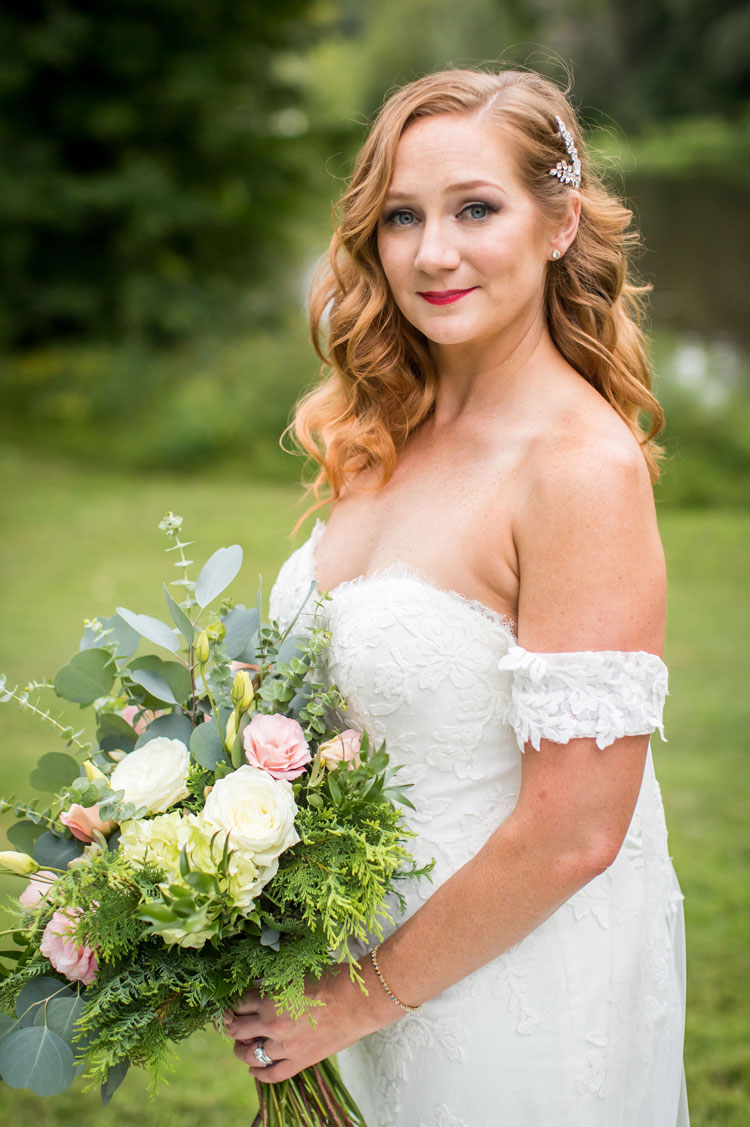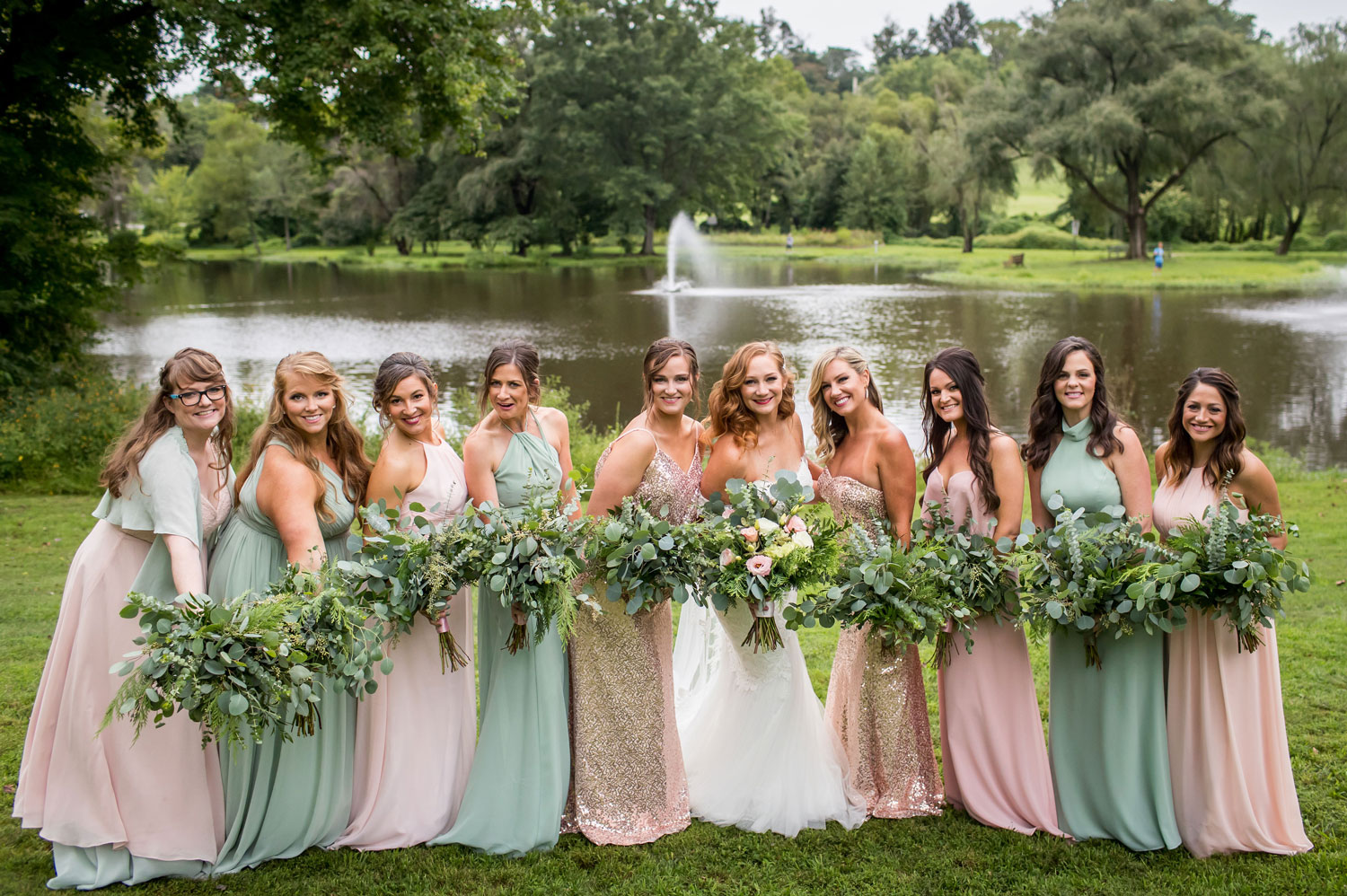 A garden-party atmosphere brought the outdoors in, with gorgeous florals from Event Florals by Christine adorning every corner. Moss and ferns dressed the tables in a way that fit a fantasy, Game of Thrones vibe, while still looking elegant and unique. Taper candles and candelabras brought the sweetheart table to life with a royal touch, while Chrissy's stunning bouquet served as a centerpiece. The gardens outside of the ballroom at The Radnor Hotel were extended through the interior with succulents and wood slabs. It was a fairytale sight to watch the room transform. The Radnor always does an impeccable job with their place settings, and we love working with their detail-oriented staff. Guests could be seen pointing out and admiring details in the entire space, from our hand-lettered signs to the table numbers that tied in the invitation suite.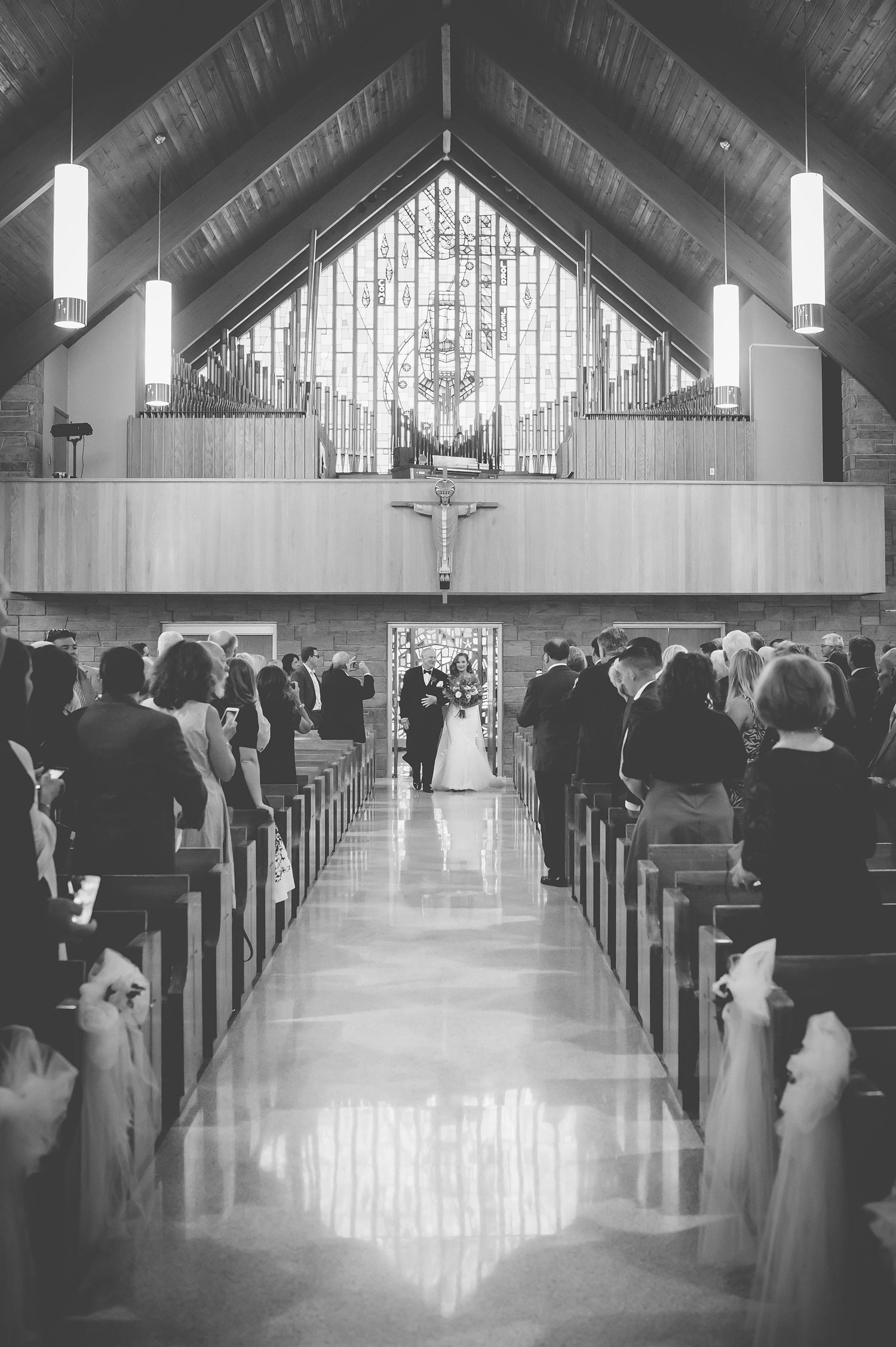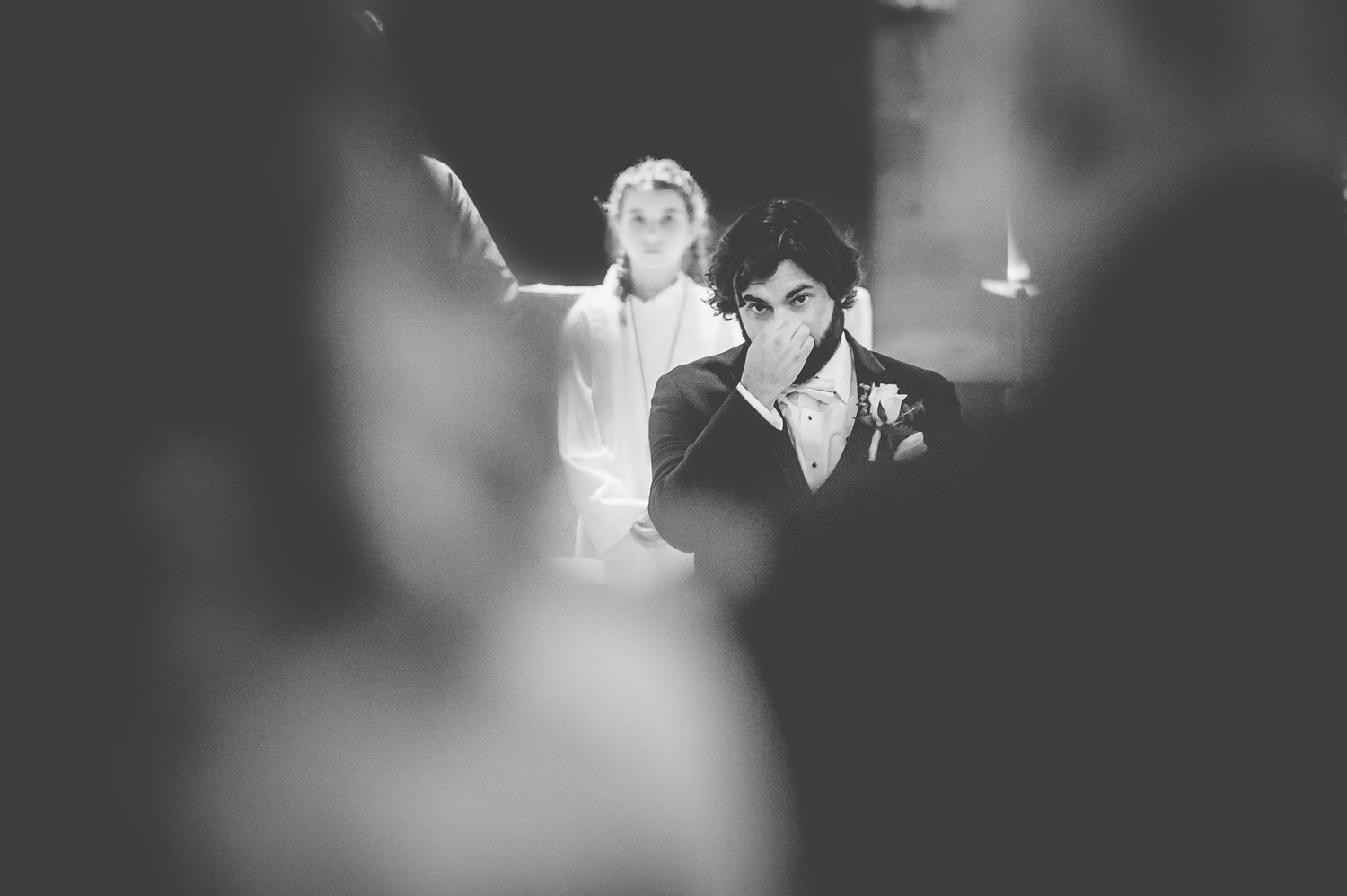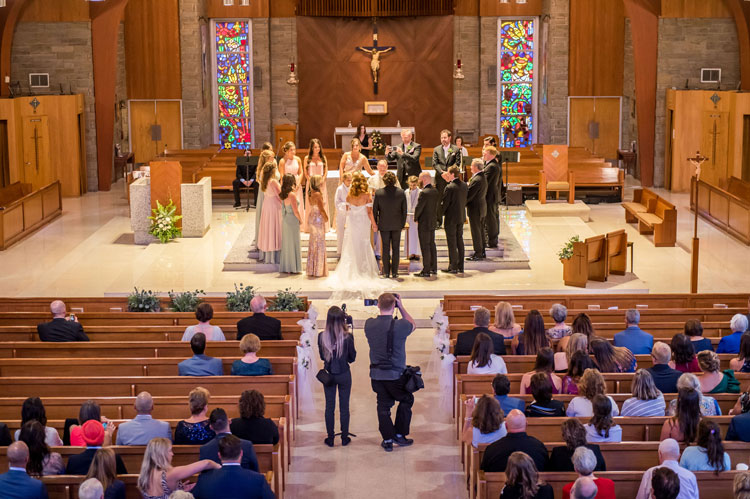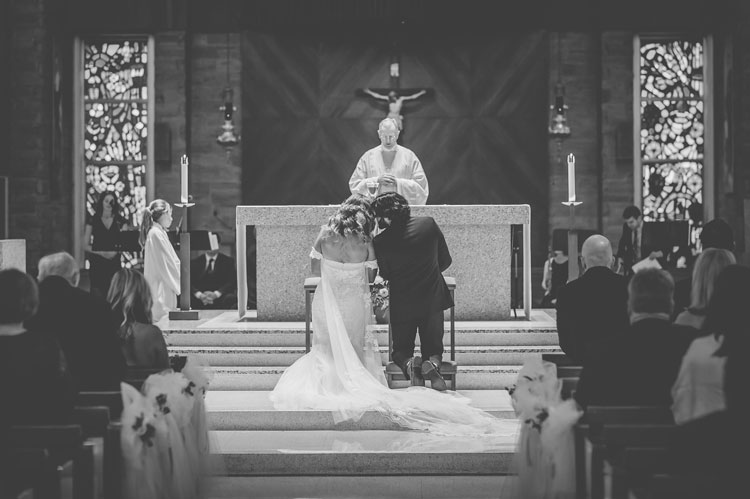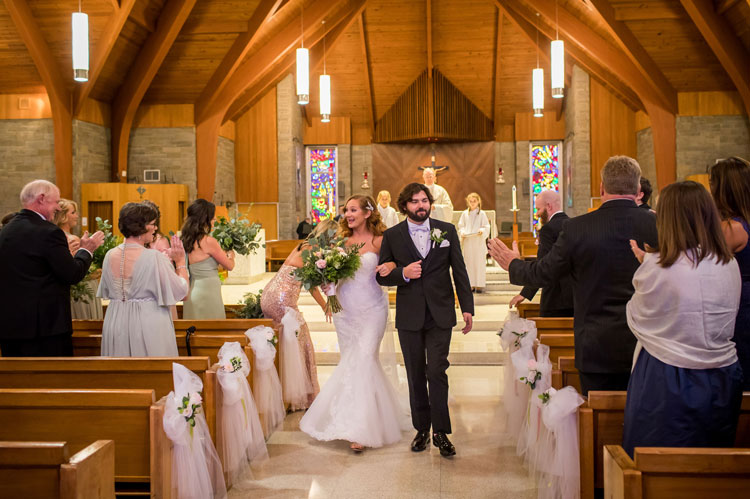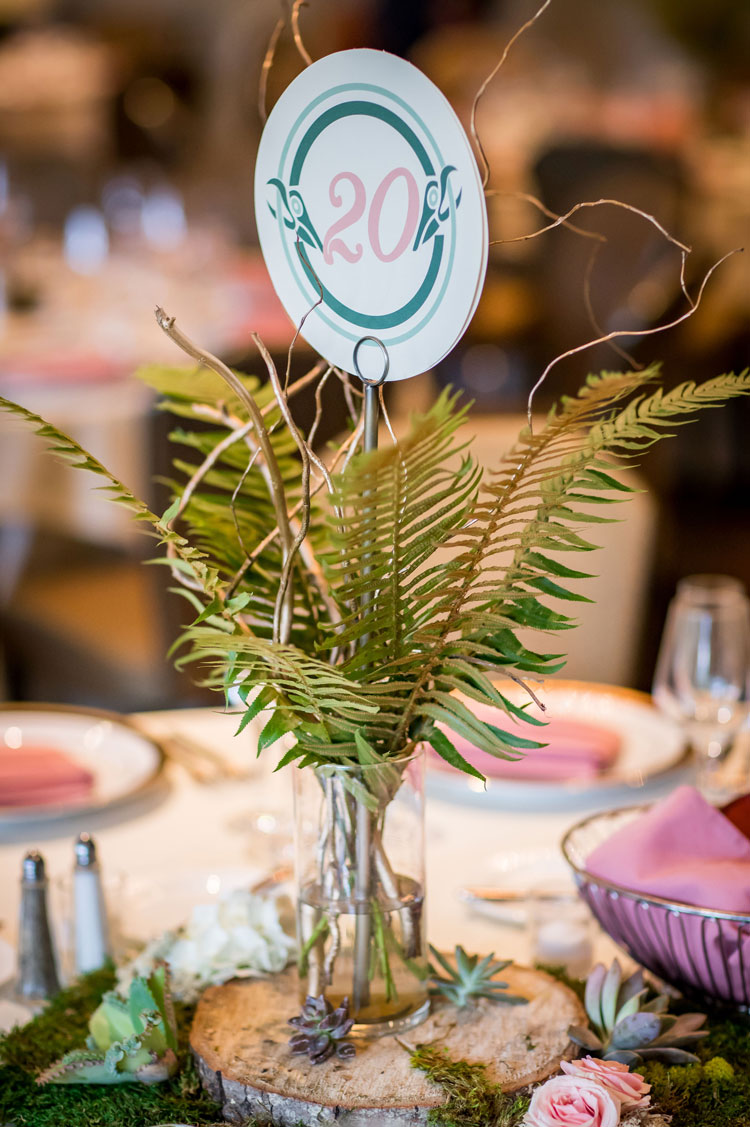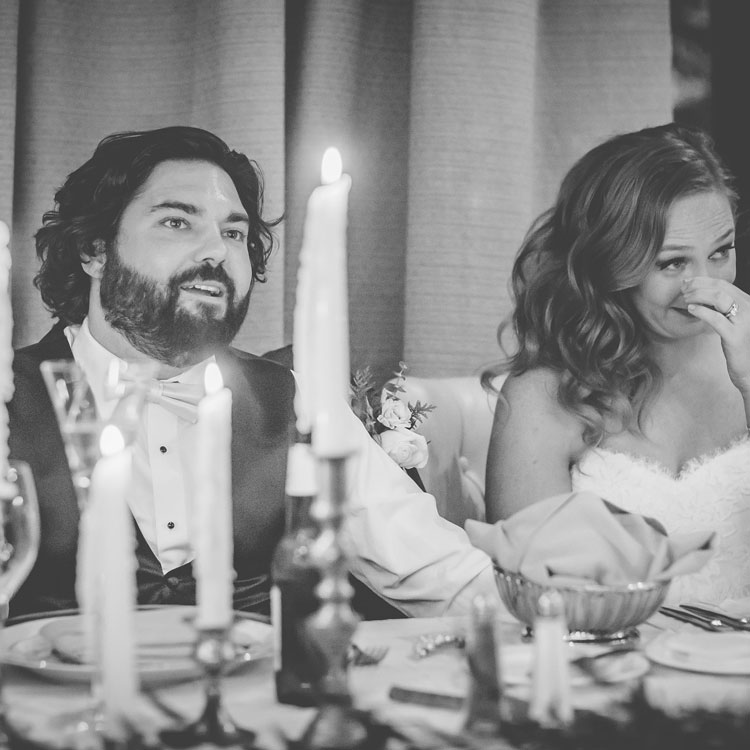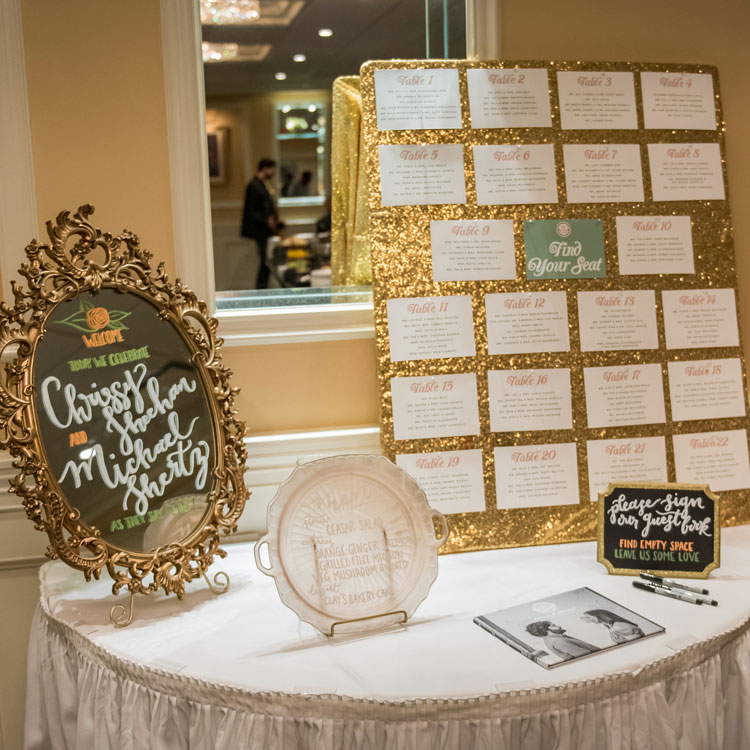 This bridal party was such a riot to work with. Larger bridal parties always require a little more patience from a vendor-standpoint, but when they are constantly making you laugh it certainly makes the job a bit easier to handle. Chrissy's girls wore gorgeous mismatched dresses in blush and sage tones, contrasted beautifully with their all-greenery bouquets. The colors were echoed in the menswear, with Michael and his guys looking dapper as ever. Their antics may have gotten us off-track a few times, but it wasn't hard to tell just how much fun Chrissy and Michael were having with their family and best friends. We loved seeing how close this group was, and despite catching a few of them getting emotional at the ceremony, they certainly kept the party going all through the night.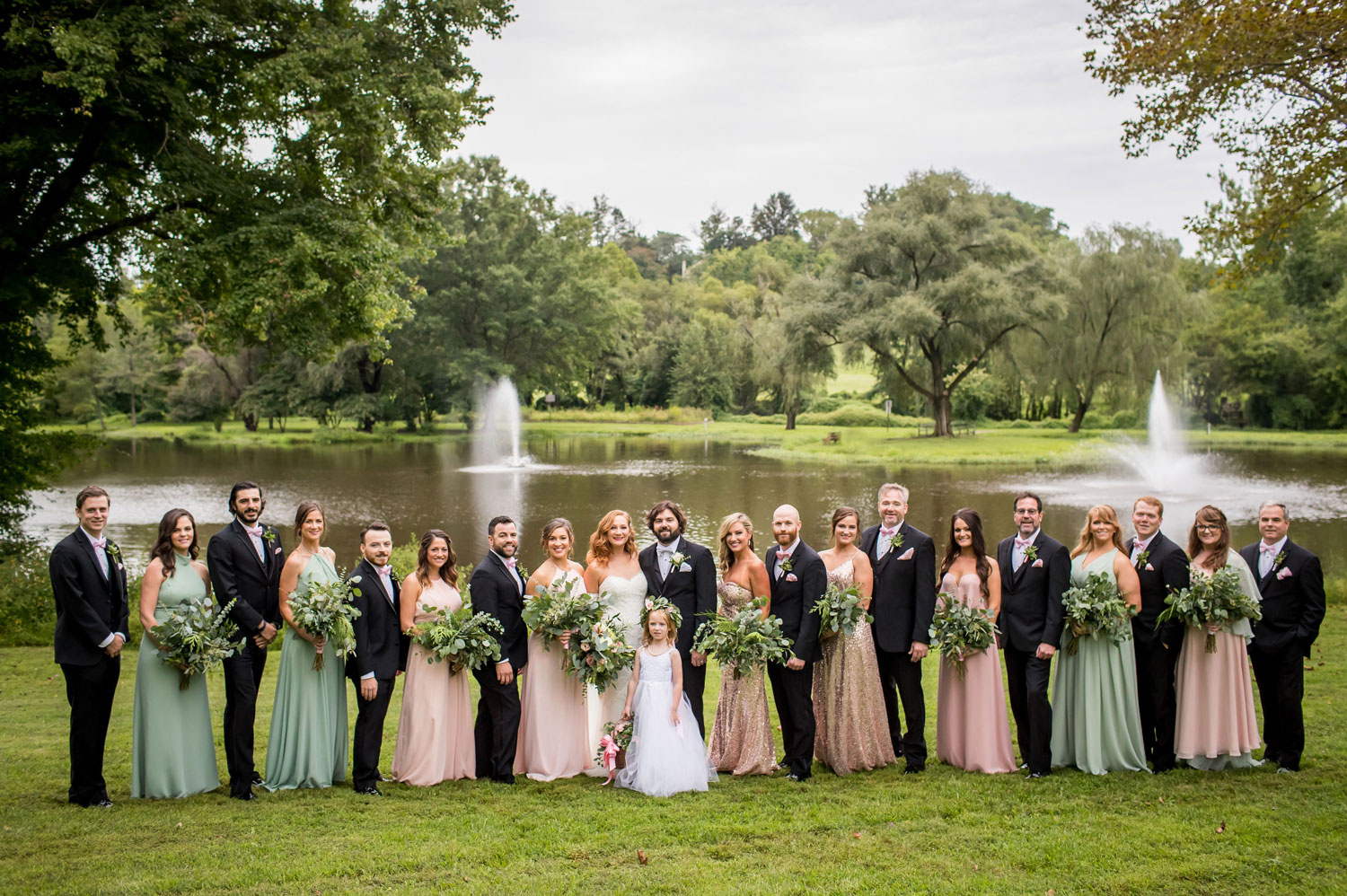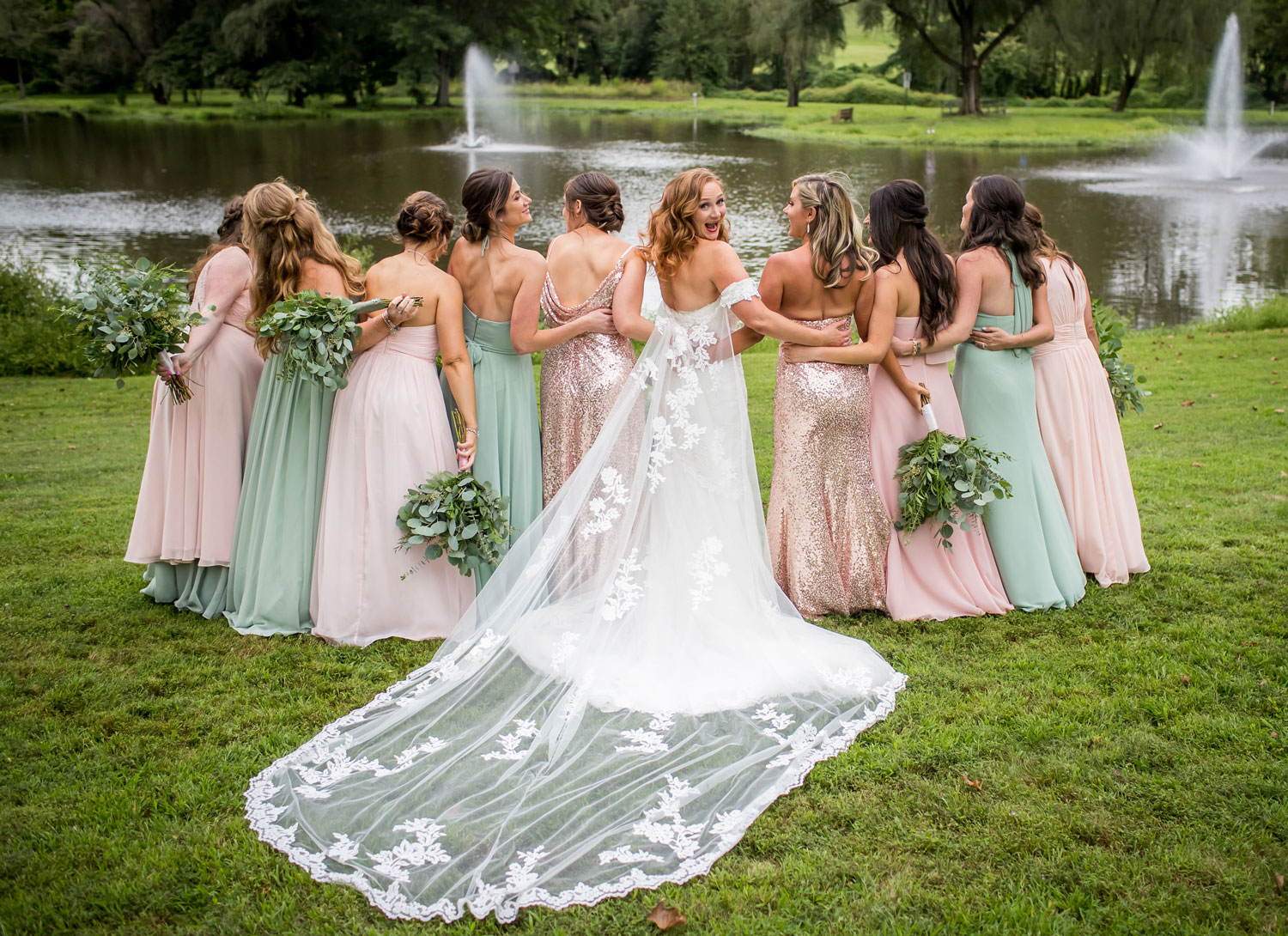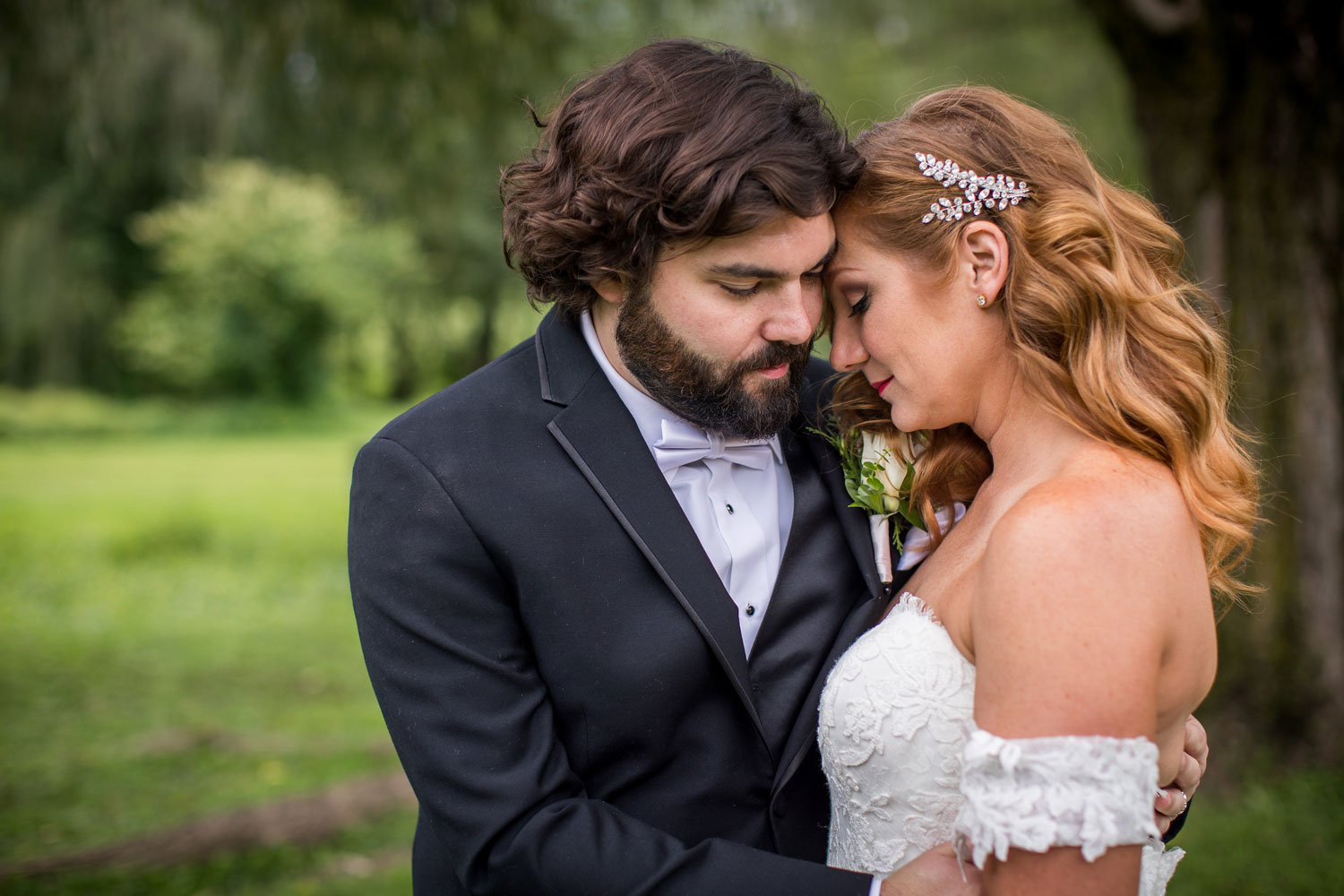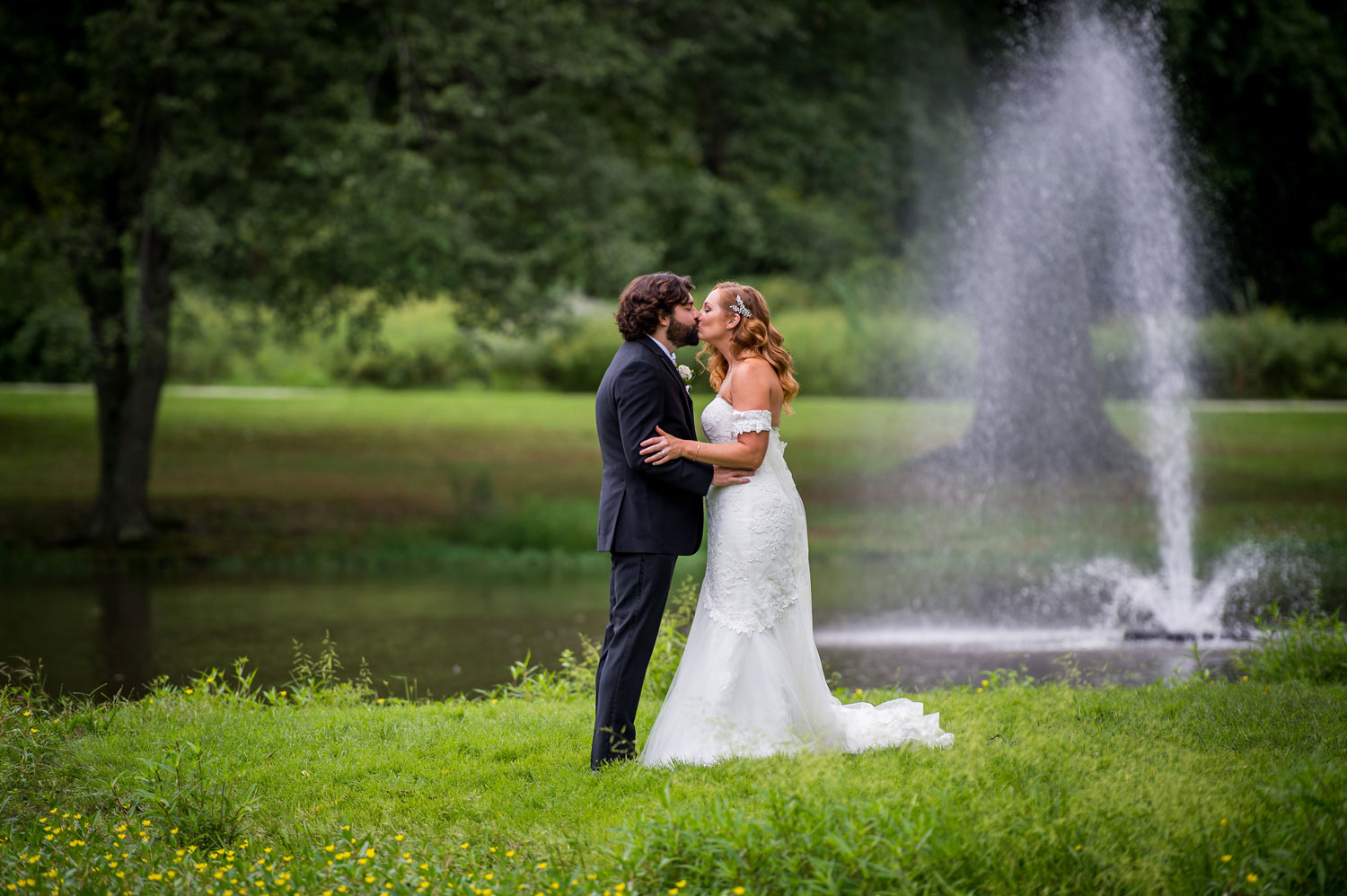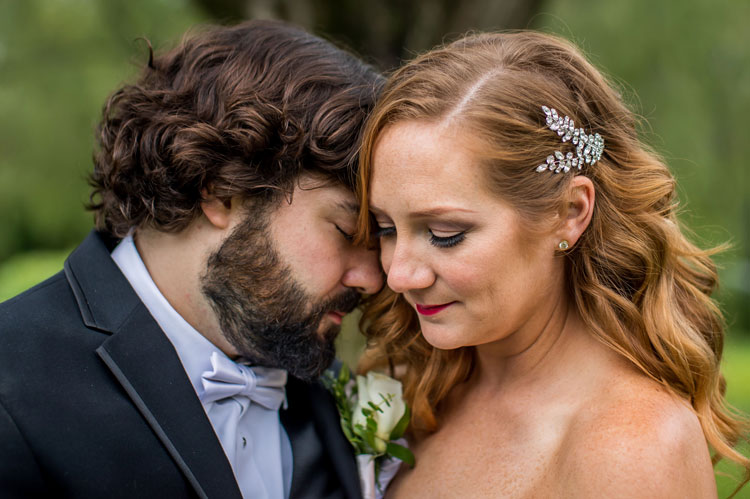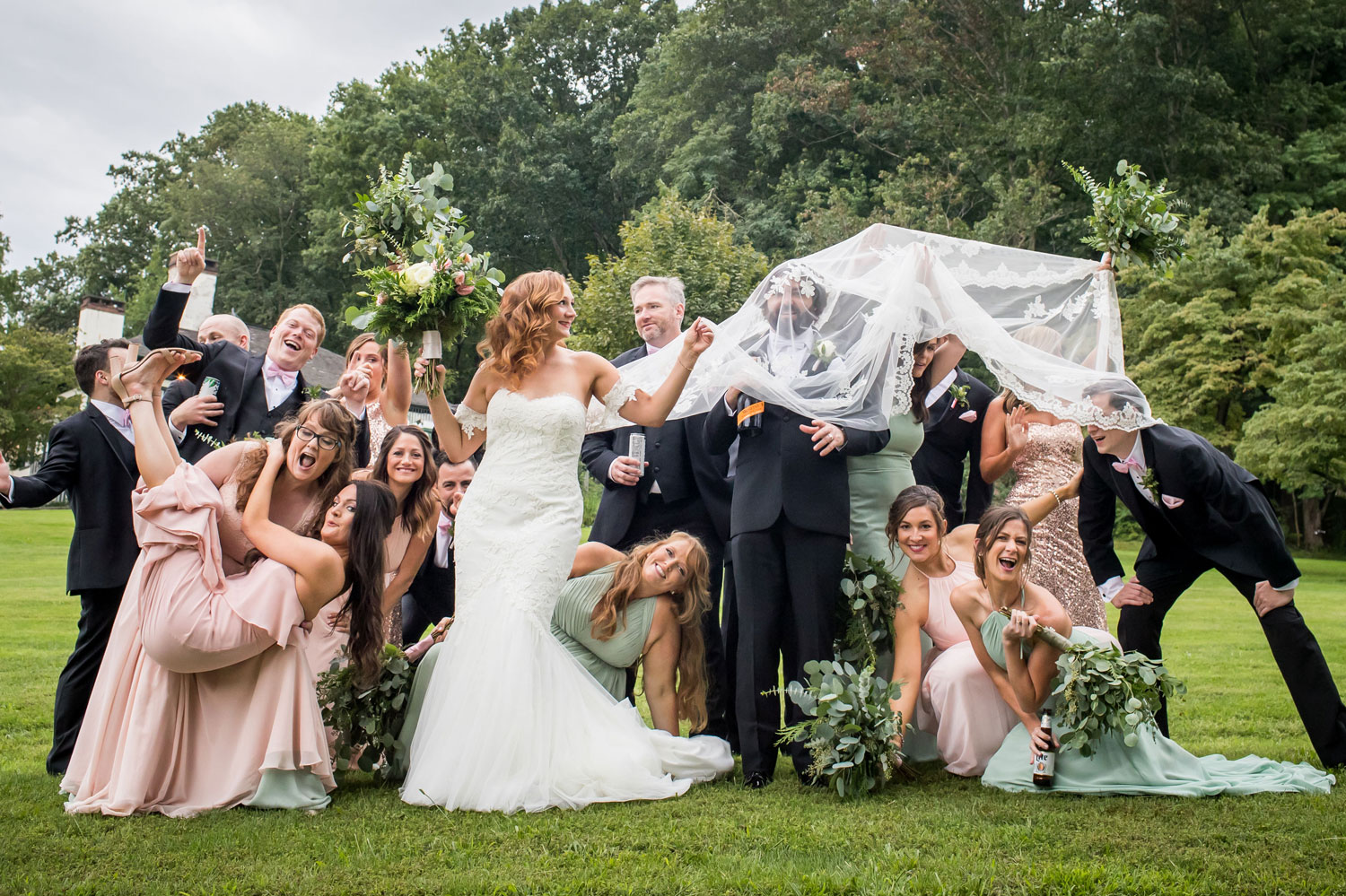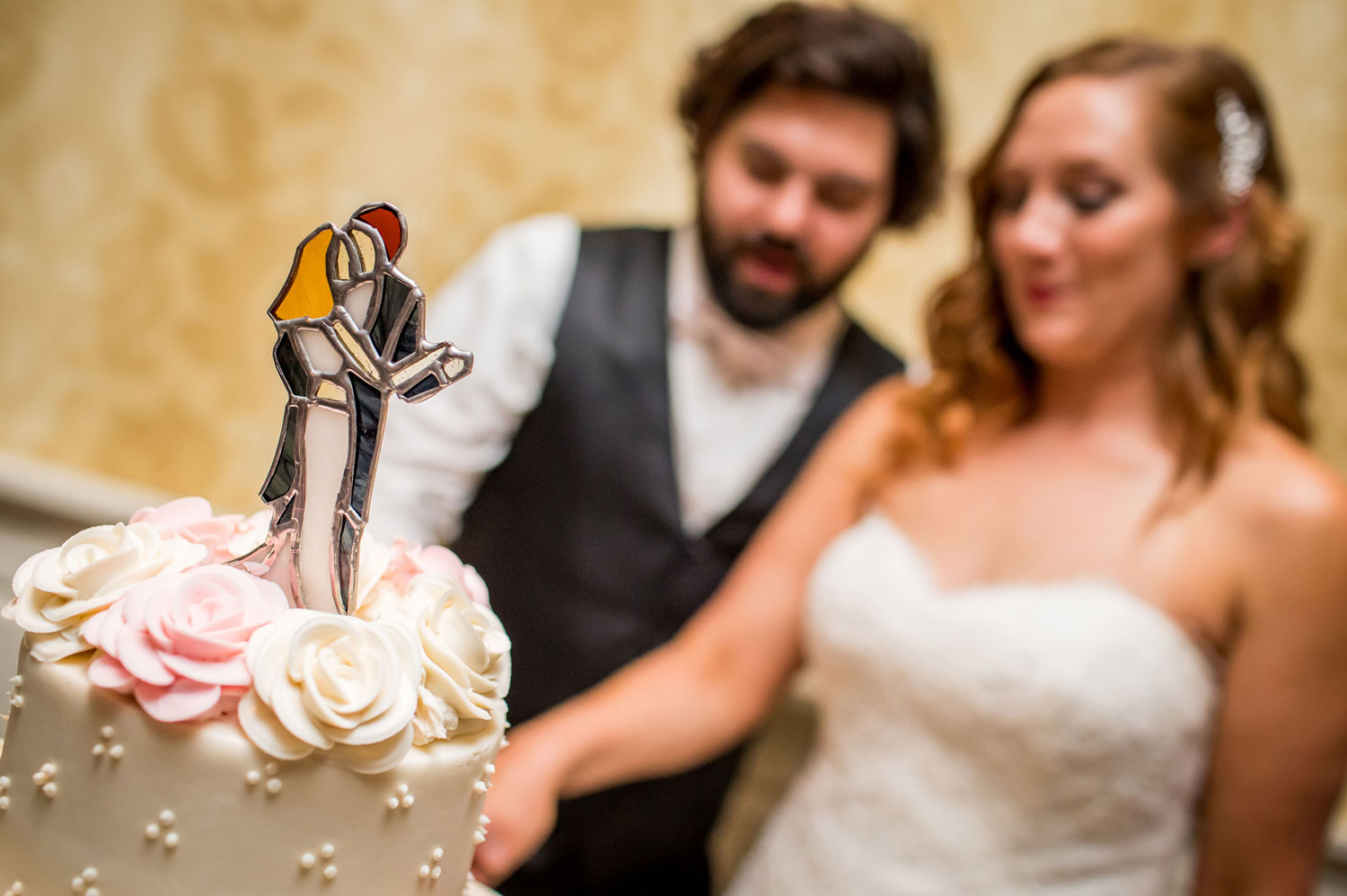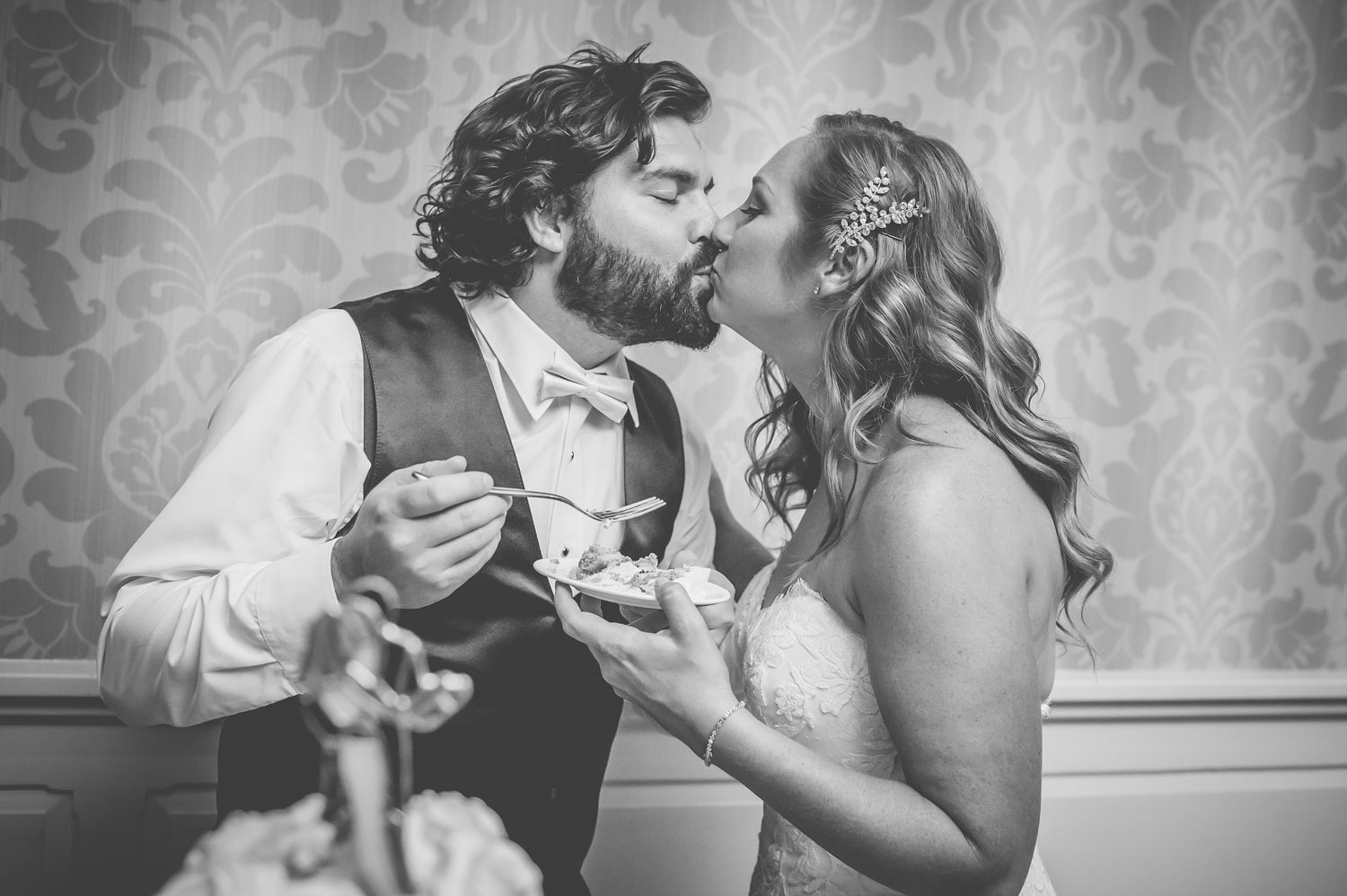 Guests and wedding party alike danced the night away, carrying on into the Glen Morgan bar next door when they weren't ready for the fun to end. It was amazing seeing all of the personal aspects of the day come together, and I loved working so closely with this couple to develop their concept and bring it to life. Chrissy was an absolutely stunning bride, and Mike's love for her shone so brightly from the moment we first met all the way through to the end of their wedding day. I got the chance to work with some of my favorite vendors and explore my creativity with a one-of-a-kind couple. Mr. & Mrs. Shertz: I wish you all the best in the rest of your love story — you absolutely deserve it!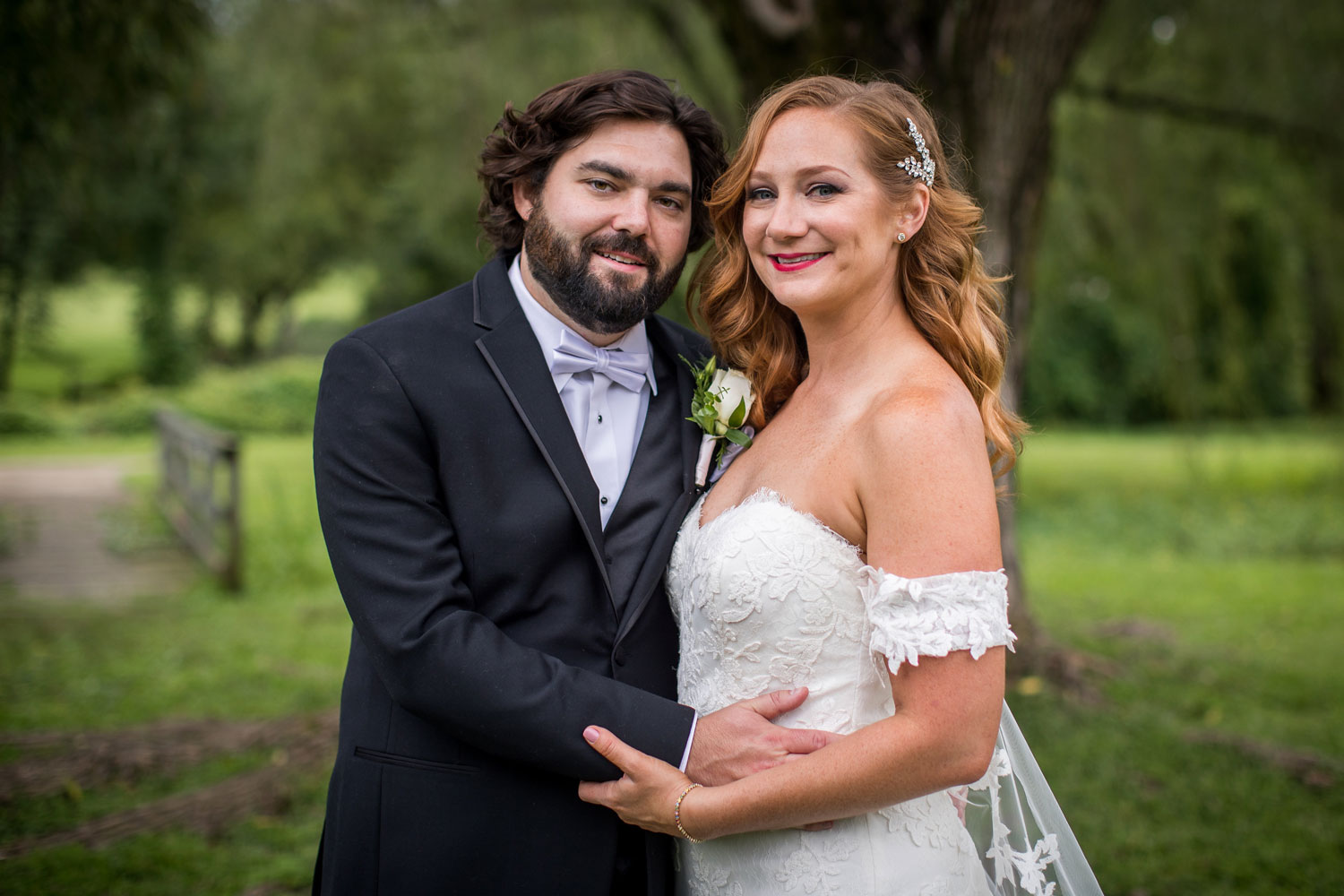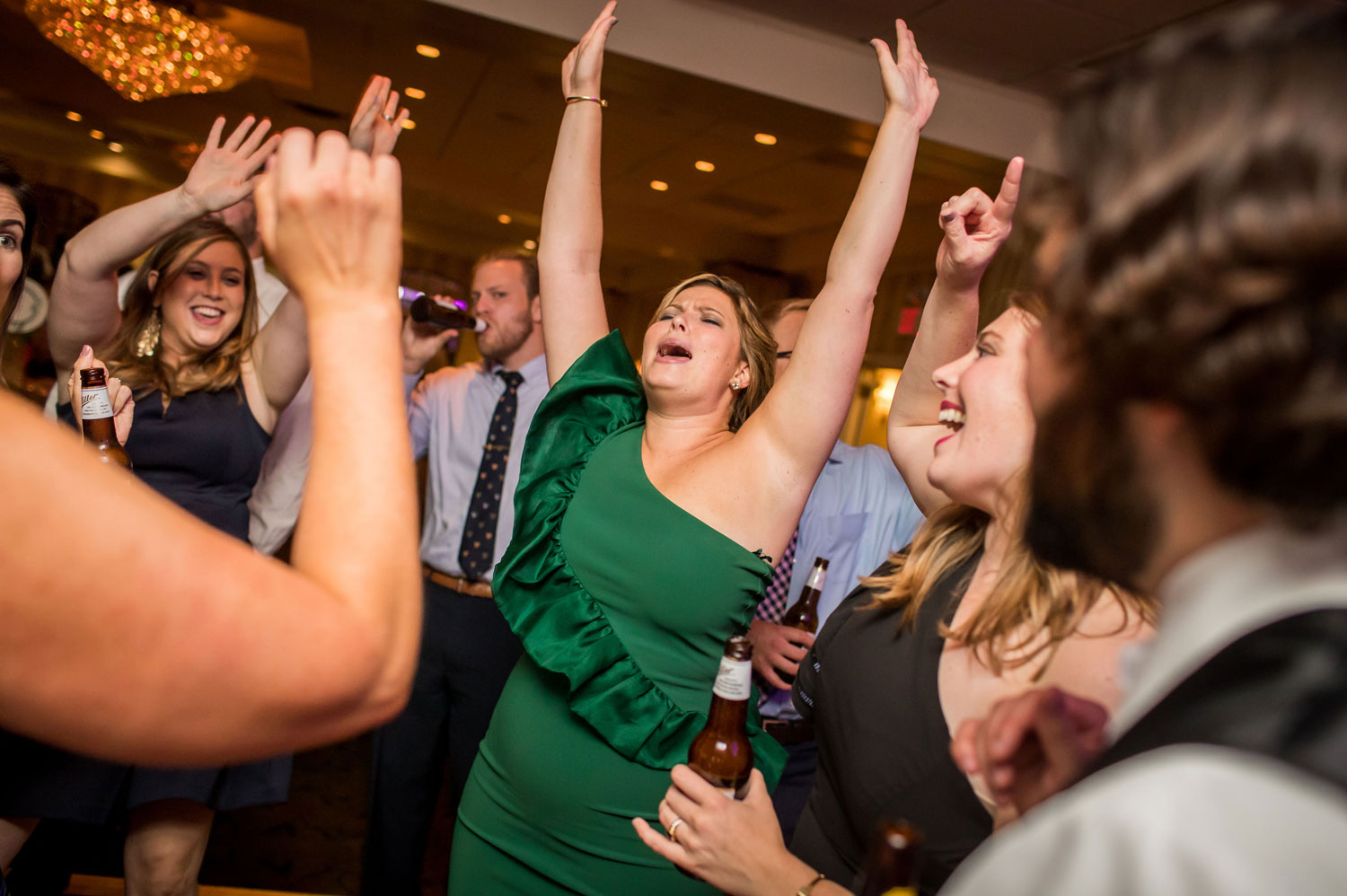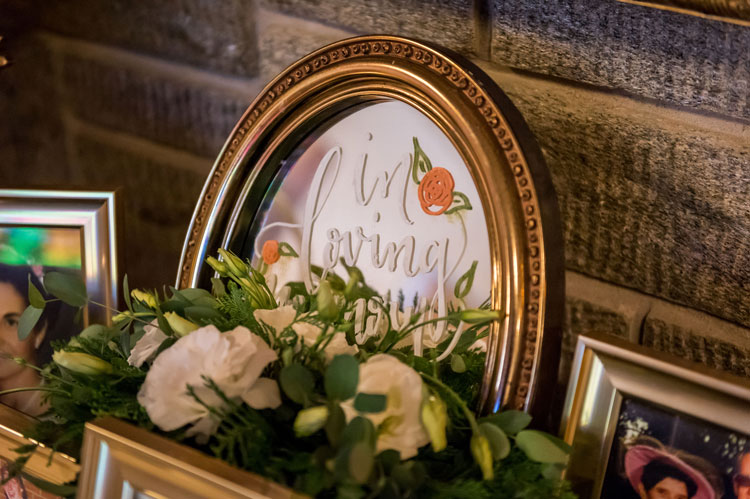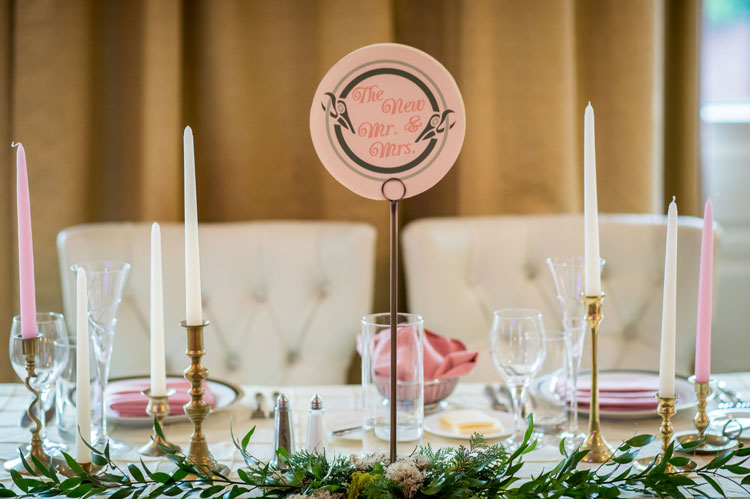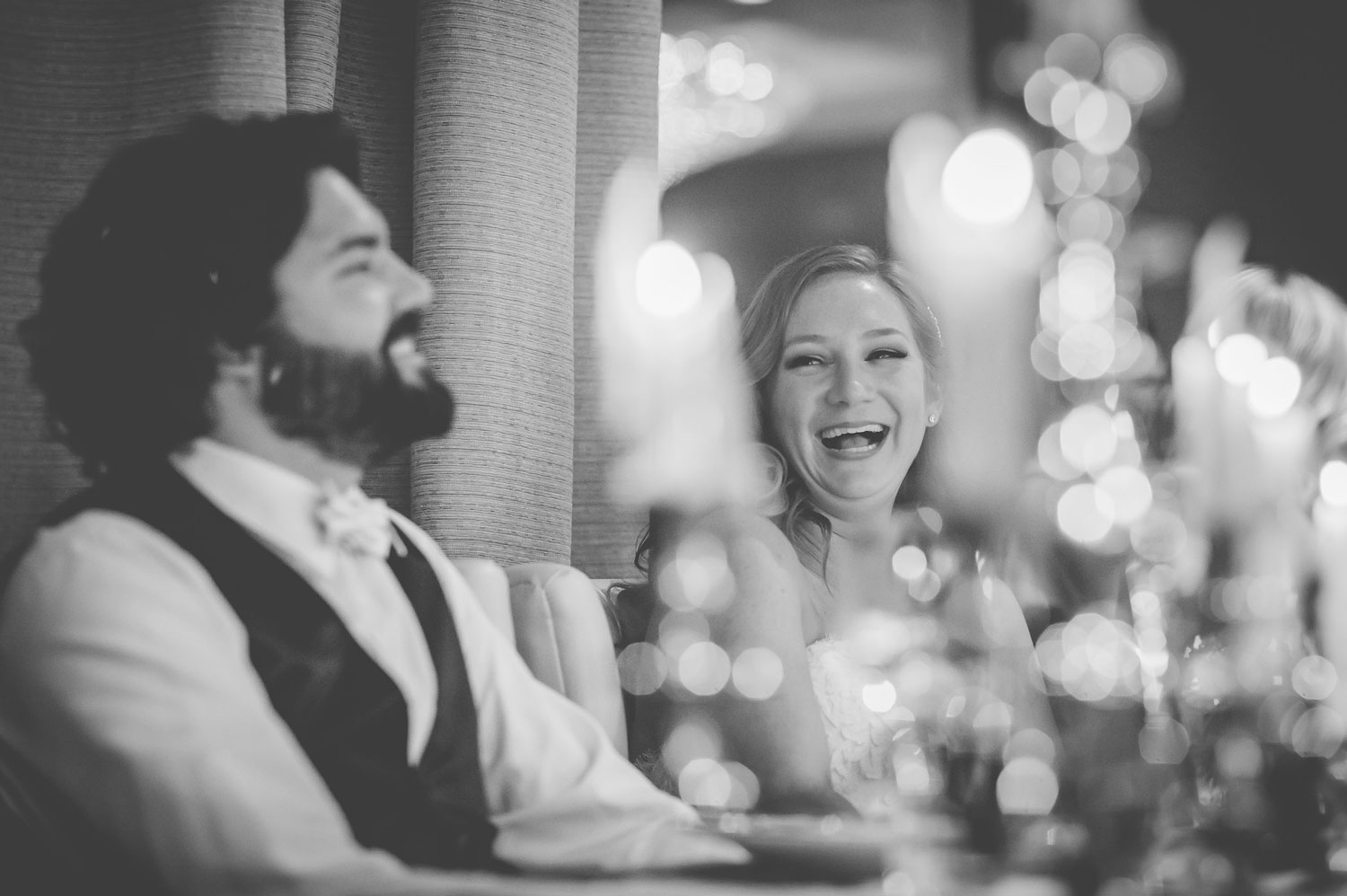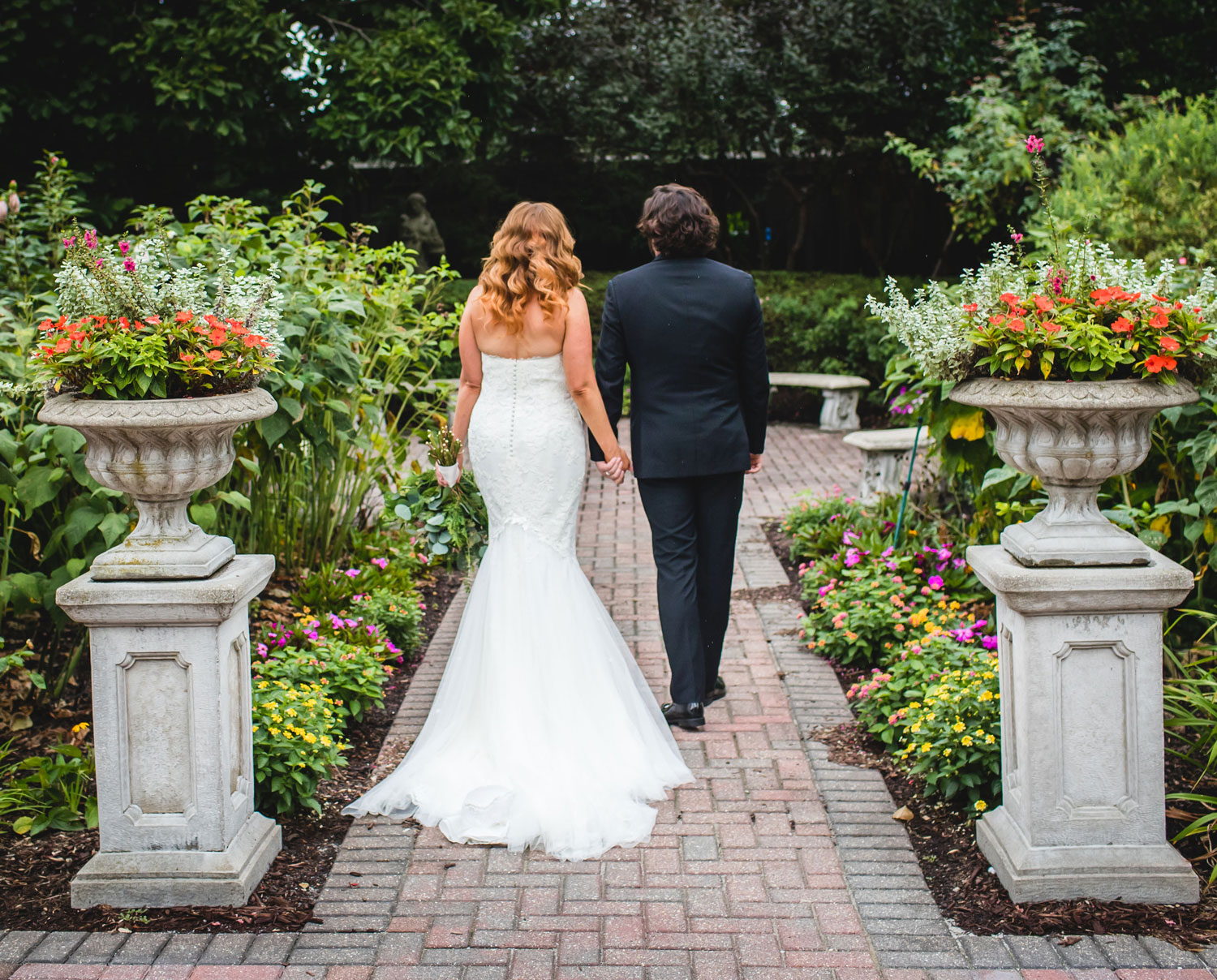 Our Provided Services
Planning & vendor coordination
Stationery suite & sign design
Ceremony & reception design & styling
Day-of coordination
Vendors
Ceremony: St. Katharine of Siena
Reception: The Radnor Hotel
Photo & Video: JPG Photo & Video
Stationery Photos: Samantha Jay Photography
Florist: Event Florals by Christine
Hair Stylist: Zaneta Rose & Co.
Makeup Artist: Eyebrow Slayer LLC
Bakery: Clay's Bakery
Band: Verona
---
From the couple:
"Hiring Amy to create our invitations was one of the best decisions we made for our September wedding. As a working bride, managing life, work, family, friends and planning a wedding can be allot to manage and I believe in hiring professionals. Amy is a thoughtful, thorough, creative, and intentional professional. She made us a personalized and very unique invitation that set the tone for our wedding. Amy helped us manage a large guest list (over 250) and went above and beyond through out the months of planning to make sure we were set up for success. We decided to hire Amy as our day of coordinator and it was the best gift I gave myself and my bridal party. Amy worked with the venue and florist and was silently making sure everything and everyone was in the right place at the right time. Thank you Amy for bringing all our ideas and inspirations into beautiful harmony. It was the best day ever!"
- Chrissy + Michael
---