"I think I need to expand the business," I said to my husband one night. "I can't do this by myself anymore." I had no idea how to go about it, but I knew that I was getting more inquiries than I could handle. I also knew that if I wanted to involve more people, I would want to change the business name from my initials — AER Weddings. I barely slept that night, thinking about the exciting possibilities of a new brand, but equally terrified at the prospect. The next morning, I received an email from one of my clients asking if I had any available internship opportunities.

---
---
When Julia first came to me, she was a bride looking for help planning her own wedding. She found AER Weddings through The Knot, and from our very first meeting we hit it off. Her own creativity turned our design meetings into beautiful collaborations, always feeding off of one another's ideas. She asked me about an internship a few months after we began working together. The morning that I read her email, I couldn't believe how perfect her timing was. I immediately responded that we should meet. Julia brought her resume, design work, and a valuable perspective as a bride herself. She mentioned that she also had hopes of one day becoming a marriage counselor, which spiraled into a conversation about how odd it is that the wedding industry lacks any focus on the marriage itself.
---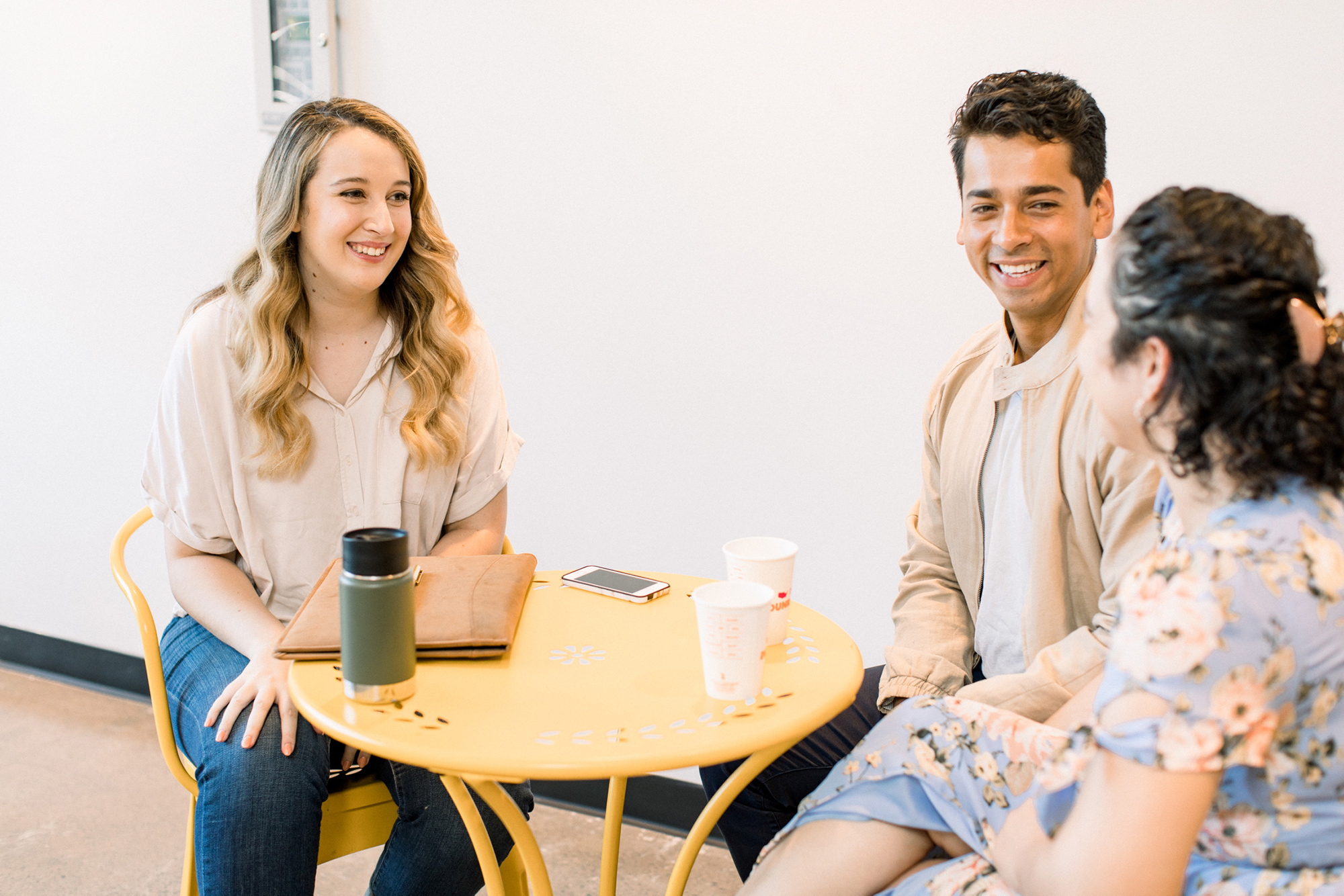 ---
Our interview turned into a three-hour discussion about the business, the future, and how we could work together to meld the wedding world with marriage. I had come up with the idea for the new name – Bloom With Us – during my sleepless night before, and it felt even more meaningful now that we were going to be helping couples plan for their futures as well. 2019 was spent brainstorming, planning, and rebranding in conjunction with Julia's training as a lead planner and designer. We knew it wasn't realistic to hire everyone a couple could need through their marriage as part of the company, and at the end of the day we wanted first and foremost to continue wedding planning. However, we wanted to figure out a way to give couples a community and resources to come back to. We spent the year connecting with a wide range of vendors and service providers who could work with our couples before, during, and after the wedding day, and The Bloom Collaborative was born.
---
---
Providing our couples with a close-knit community is our ultimate goal. We want to host workshops and events for our couples to meet each other, where everyone can feel welcome. Julia and I agreed that each professional member of The Bloom Collaborative would share the same ideals we have. We've brought on three additional wedding planners, and we have connected with over thirty top-rated professionals that could benefit our couples for a lifetime. We want to help our couples plan the wedding day they always dreamed of. We also want to help our couples plan for their marriage. We have built a foundation for a stress-free planning experience, an unforgettable wedding day, and a blissful marriage. This passion project has turned into a community dedicated to love, and I am so excited to watch it continue to bloom.
---