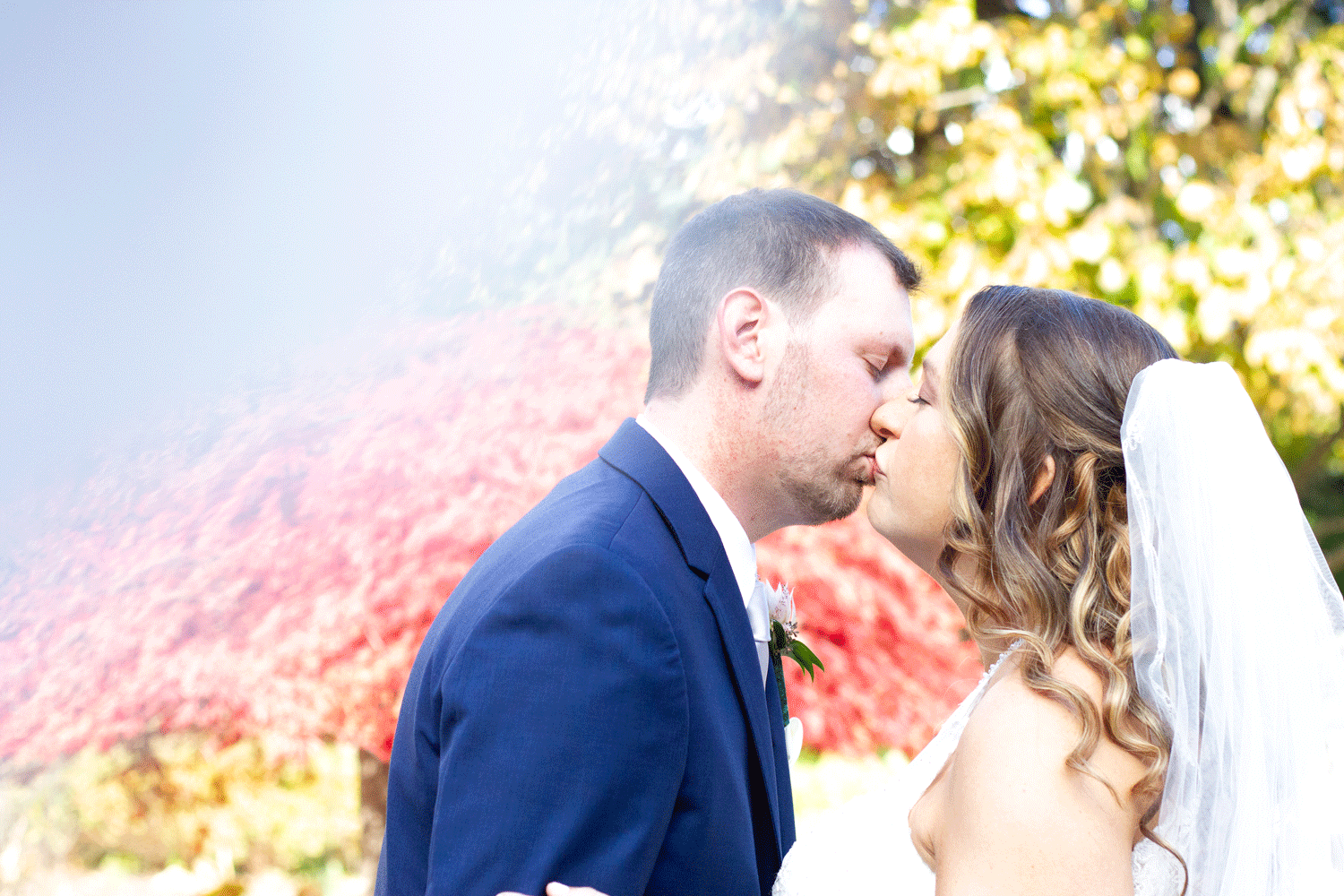 I met Kelsey and Adrian back in January, and I instantly knew that this was going to be one of my favorite couples and one of the more special weddings I had ever worked on. They were immediately appreciative of creativity and out-of-the-box ideas. Developing their celestial-themed wedding complete with emerald velvet and gold foil details was truly a magical experience in and of itself. That said, nothing could have prepared them, or me, for what was going to happen. On November 2nd, 2018 — just 24 hours before their wedding day — Kelsey woke up with some stomach pains. What those pains brought was the surprise of a lifetime.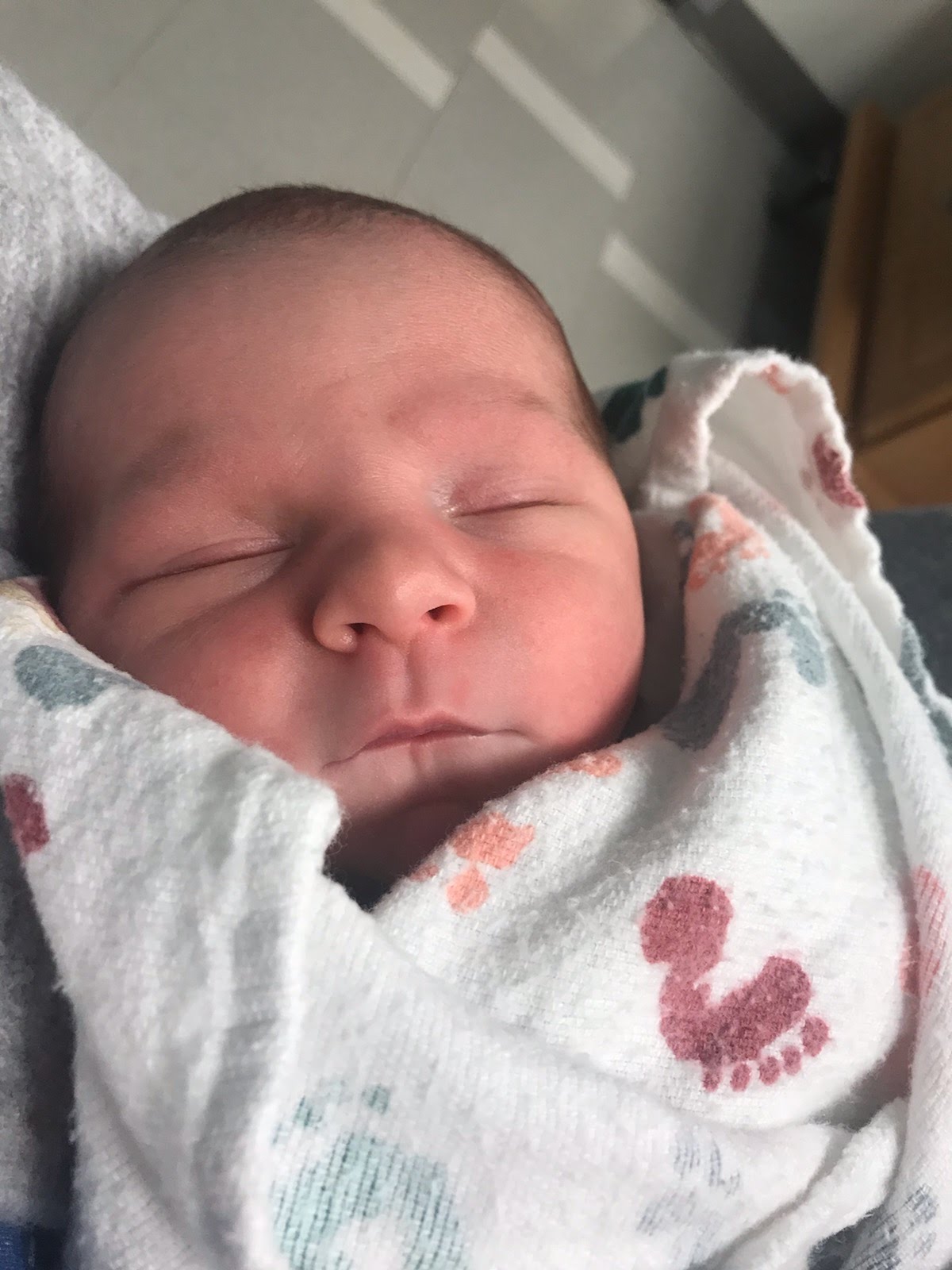 Nash Maxon VanCuren arrived into this world without any warning, healthy as a horse and full-term. Working with Kelsey for over ten months, there was never a single moment where I would have suspected she was pregnant — and she didn't either! Beyond the shock of welcoming new and unexpected life into the world, Kelsey & Adrian couldn't imagine having to cancel the wedding we had been working so hard to plan for almost a year. So, we made it happen!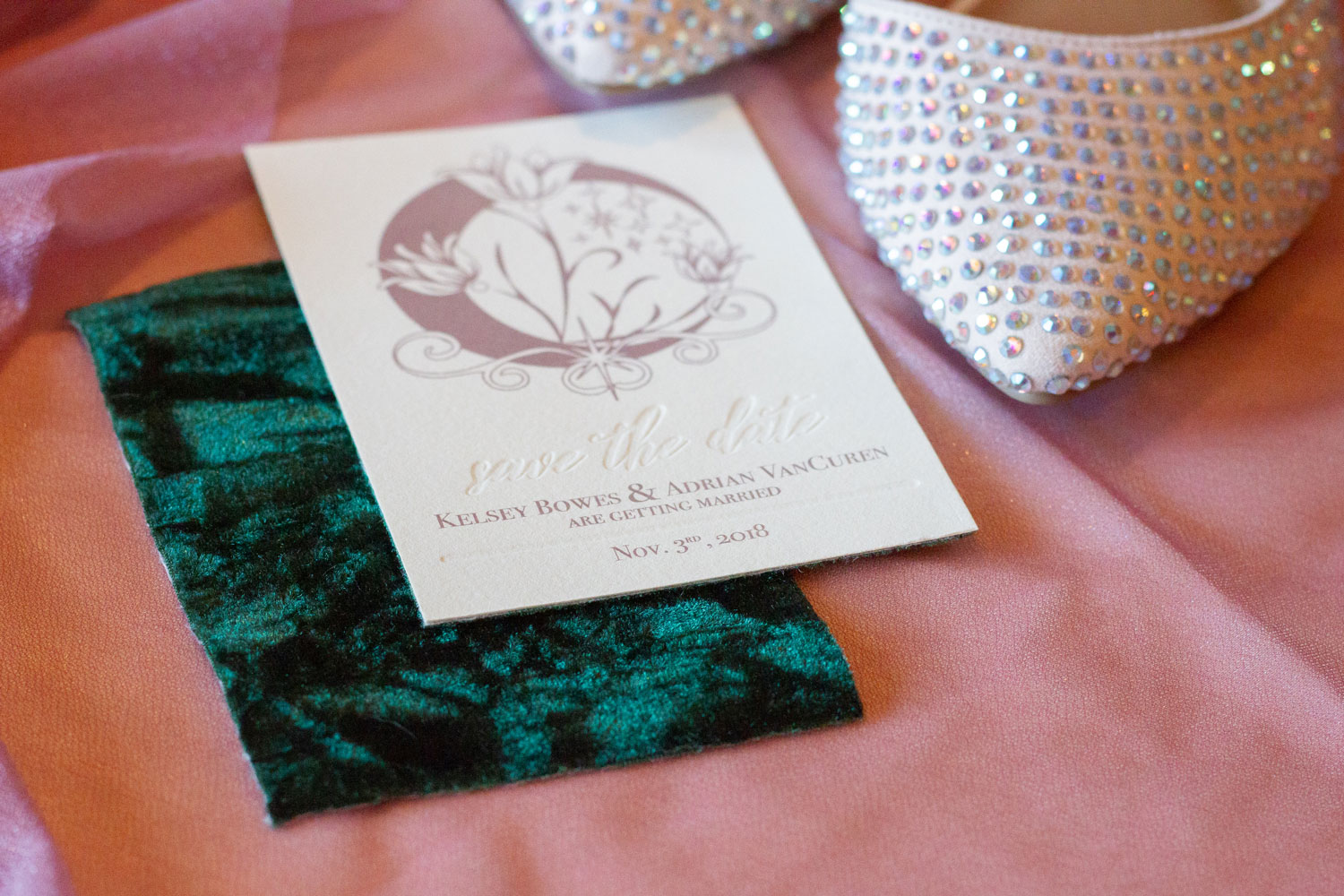 I received a very frantic phone call from Adrian around 10am the day before their wedding, and I couldn't believe what I was hearing. No part of me could begin to imagine or understand the ordeal they just went through, and my gears immediately started turning with thoughts of "What are the steps I have to take to cancel everything for tomorrow?" When Adrian told me that they still wanted to have their dream wedding, I knew that my work was cut out for me — and that this would be one for the record books! There was a lot of silence followed by, "...What?", as I called every vendor to bring them up to speed. We reserved a wheelchair with the venue and made plans with the florist to dress it up and make it pretty. We talked with the maid of honor and best man to make sure we all got everything we could possibly need to keep Kelsey comfortable throughout the day, and worked to schedule a quick rehearsal right before the ceremony (since the rehearsal that night was obviously no longer in the cards). Every vendor was prepared to roll with the punches and go by Kelsey's schedule in case she needed a break to lie down, and my amazing assistant, Aubrey, came in earlier than expected and worked tirelessly to make up for time lost to phone calls and logistics. I couldn't have asked for a better team!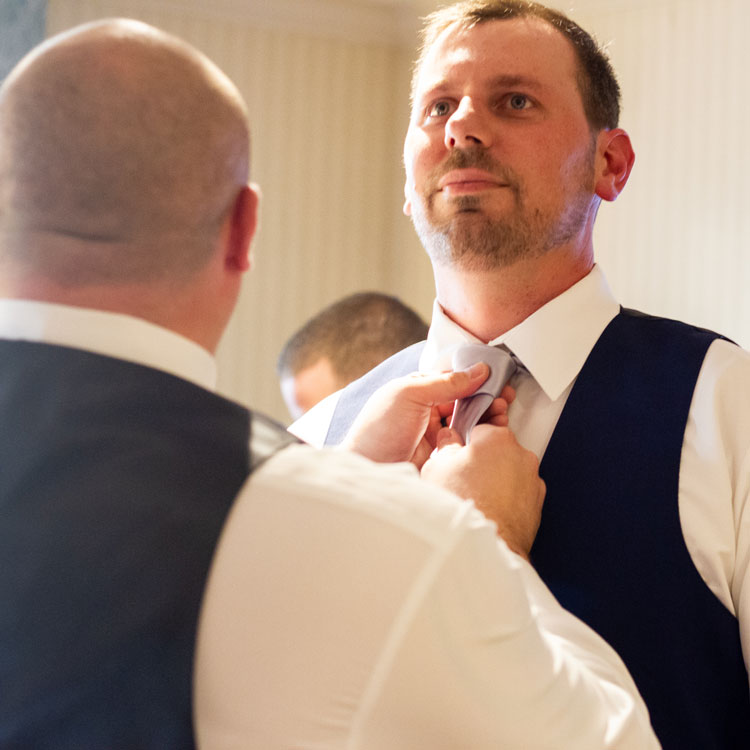 Kelsey was discharged from the hospital on the morning of her wedding day, while baby Nash was able to stay in their care, and headed straight to hair and makeup at the hotel. I expected to walk into the bridal suite seeing a tired, overwhelmed, emotional new mother. Instead, there she was with mimosa in hand, glowing with joy while she got her hair curled. Adrian's daughter, Morgan, came up to me to tell me that she had a little brother, and there was so much palpable happiness and love that filled the room. To all of our shock and surprise, Kelsey powered through the day like a superhero. She barely took any breaks, looked absolutely flawless, and took Adrian's breath away during their first look. The timeline ran perfectly on schedule — possibly the smoothest any wedding has ever run — and none of our accommodations were even necessary. This woman and this couple were such an inspiration, and they handled the situation with such poise and a go-with-the-flow attitude. They chose to announce their unexpected surprise during their ceremony, taking care to emphasize that that day was about their marriage, and they wanted everyone to celebrate their love. You could see the pure joy in their eyes throughout the entire day.
What made this wedding even more special was that we worked for months to curate their "The Stars Have Aligned" theme. What could have been more perfect? Their favorite constellations serving as table numbers, fairy lights adorning their sweetheart table as well as all of the bouquets, and a "shooting star" signature drink all tied this concept together. All of our original artwork followed an art-nouveau style, and emerald velvet touches all helped pull together a "one-with-nature" vibe. I created a quick watercolor for baby Nash that guests could sign, and everyone was in complete awe that after everything they still wanted to proclaim their love to one another in front of all of their family and friends. I will forever have a very special place in my heart for these two after sharing this day.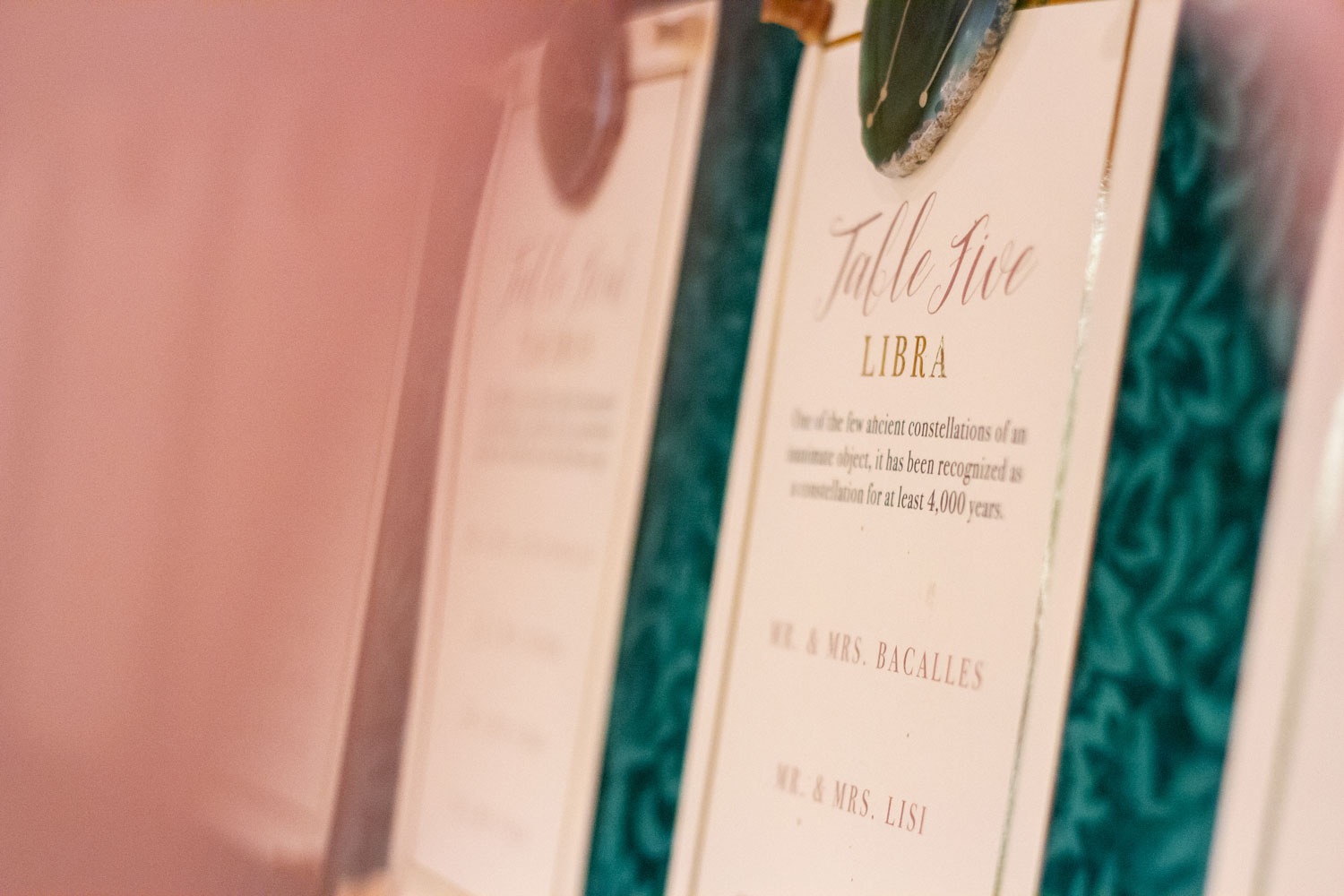 Aubrey and I watched as close family members embraced Kelsey & Adrian, one another, and even us with such pure emotion at the end of the evening. The graciousness and elation everyone was feeling was contagious. I feel so honored to have been a part of this journey, and I truly will never forget it. It was a whirlwind of a weekend from my end, so I can barely imagine what Kelsey and Adrian were (and are!) feeling. I don't think anyone else could have or would have handled this situation with such grace, love, and determination. This couple was blessed with the most miraculous wedding gift. The stars truly did align for the VanCuren family.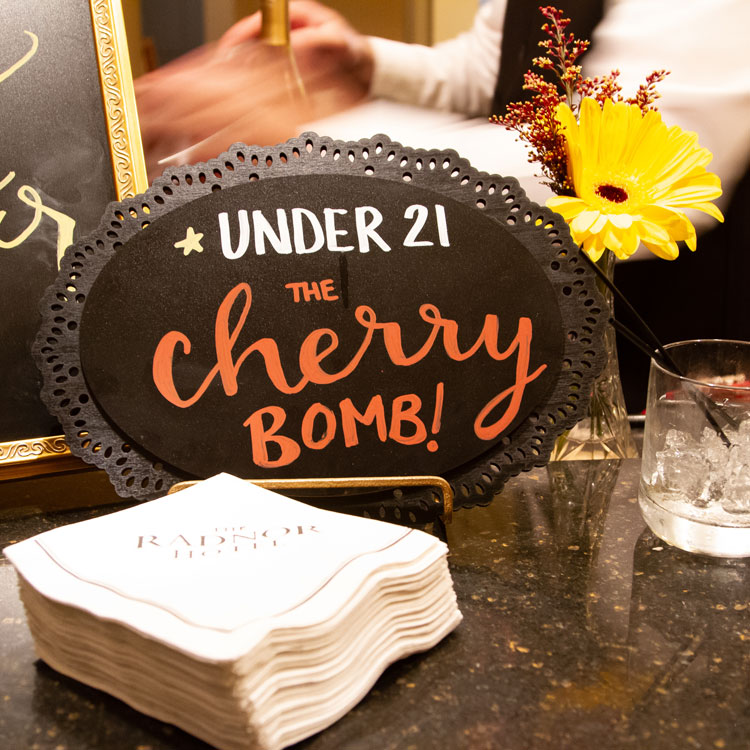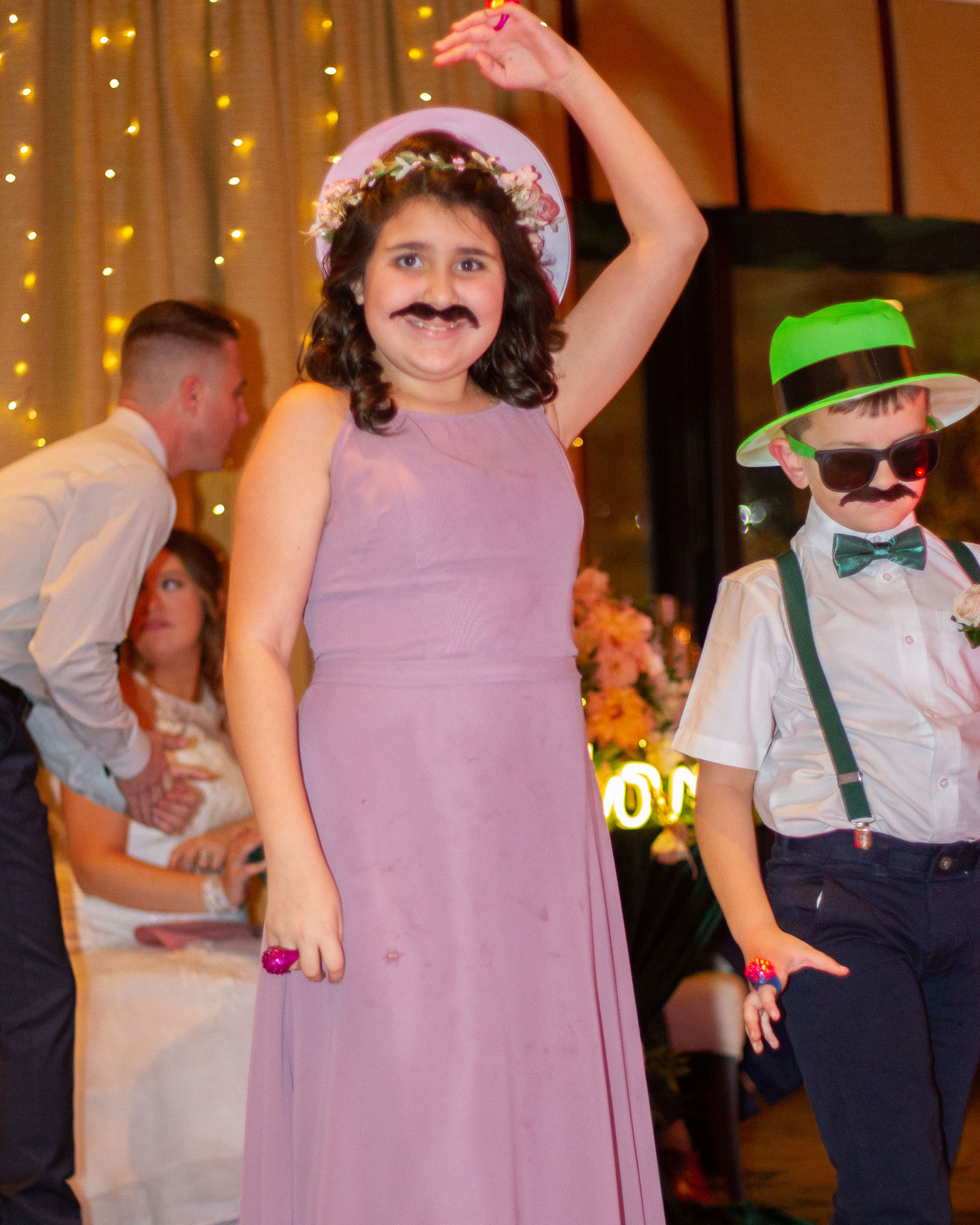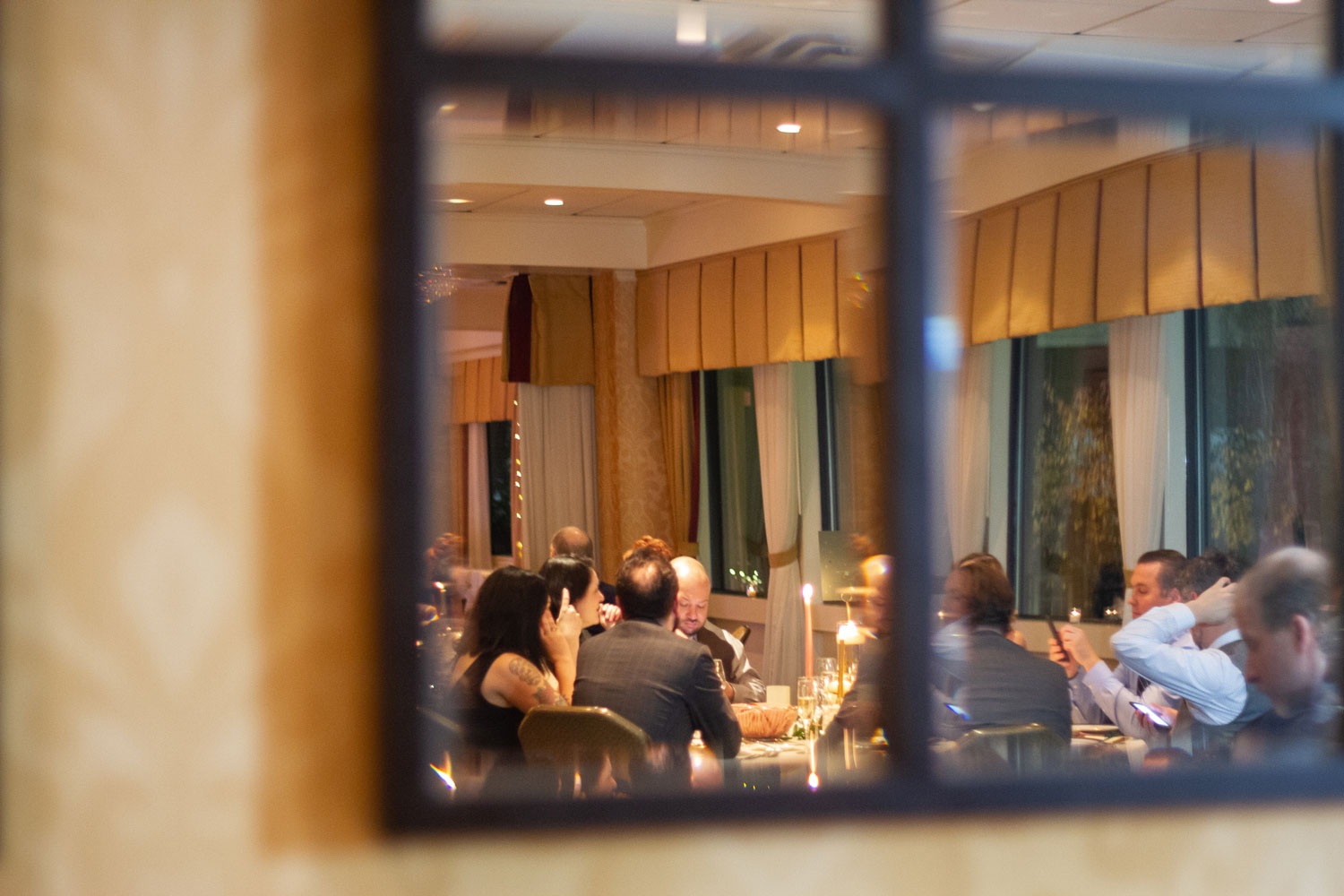 Our Provided Services
Full stationery suite & decor design
Ceremony & reception design & styling
Full-service planning
Day-of coordination
Vendors
Venue: The Radnor Hotel
Photography: Cory Samsel
Florist: Event Florals by Christine
Bakery: The Master's Baker
DJ & Photobooth: Silver Sound DJs
Hair & Makeup: Something You Onsite Beauty
---
From the couple:
"Amy was our wedding planner for our November 2018 wedding at the Radnor. Initially we thought that we could plan the wedding ourselves but after a couple months of not a whole lot being done we decided we needed to reach out to a wedding planner! When we first met Amy she was very helpful and did not judge that we had basically done nothing for two or three months. Her pricing was perfect and we could see what was right for us and for the wedding we wanted to have.
From day one Amy put us at ease with the stresses of planning the wedding. What we did not realize we were getting when we hired Amy was her imagination and creativity which we were blown away by. Everything she did she made sure was unique and personal to us. Amy got us on track with hiring vendors and gave us fantastic referrals and handled all the correspondences for us so that it would be one less thing we had to worry about. Amy's creativity really shined when she designed all of our stationary which was better than anything we could have imagined. She helped us develop our theme and made sure everything was tied together.
The only thing that rivals Amy's creativity is her work ethic. She was responsive and supportive, and definitely dealt with anything and everything we could throw her way. Biggest of all was when I had to call Amy the day before the wedding and the day of our rehearsal dinner to tell her that we had a bit of a surprise! We had a baby early Friday morning and luckily everyone was healthy and at the hospital. When I called Amy that morning the first thing she asked was if everyone was ok, and the second thing was what she could do to help. Amy jumped into action calling the venue and all the vendors. The wedding was still on, in large part of all the hard work Amy had to do in a very short amount of time.
The wedding went perfectly and Amy was there every step of the way for us. Could we have had a wedding without the help of Amy, possibly, but it would not have been the wedding we dreamed of."
- Kelsey + Adrian
---